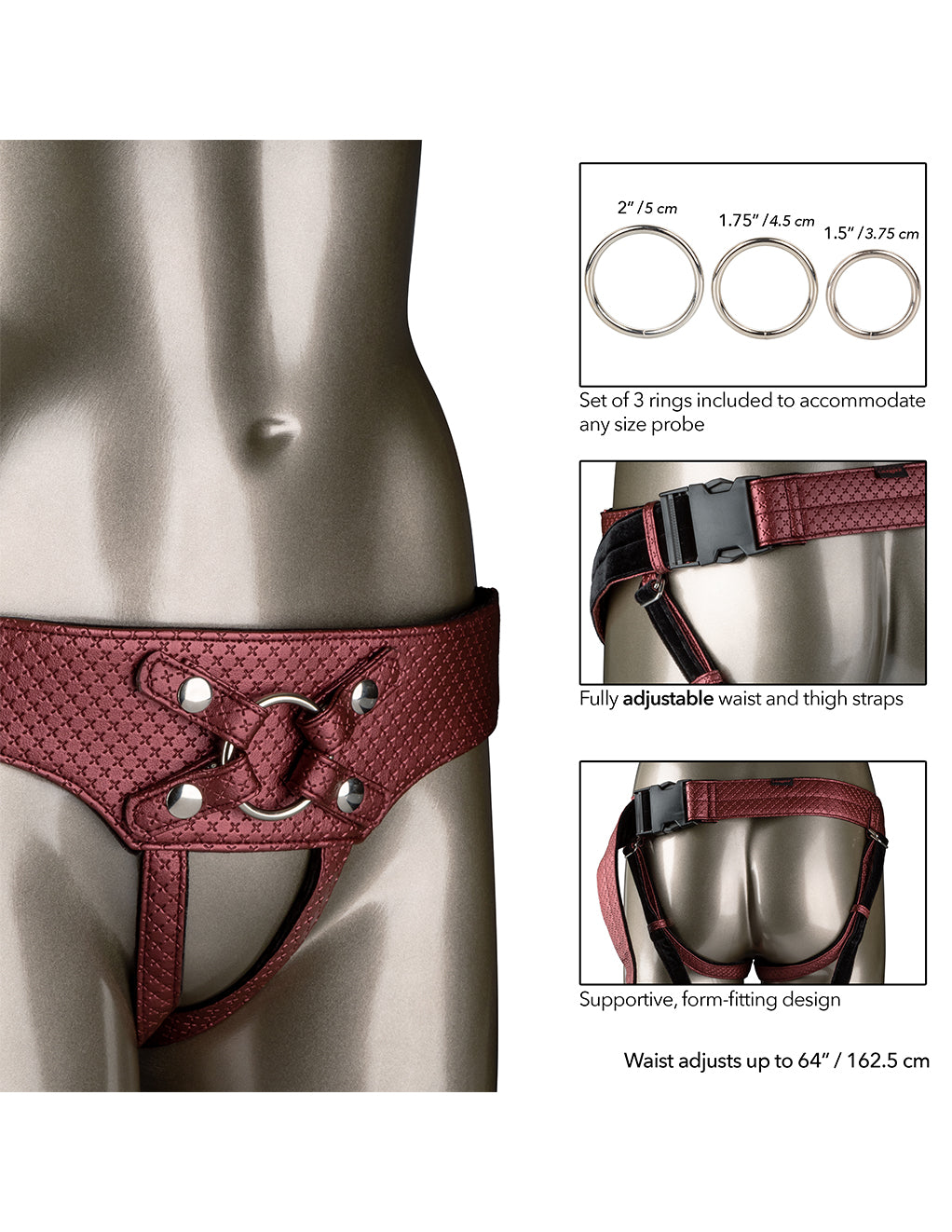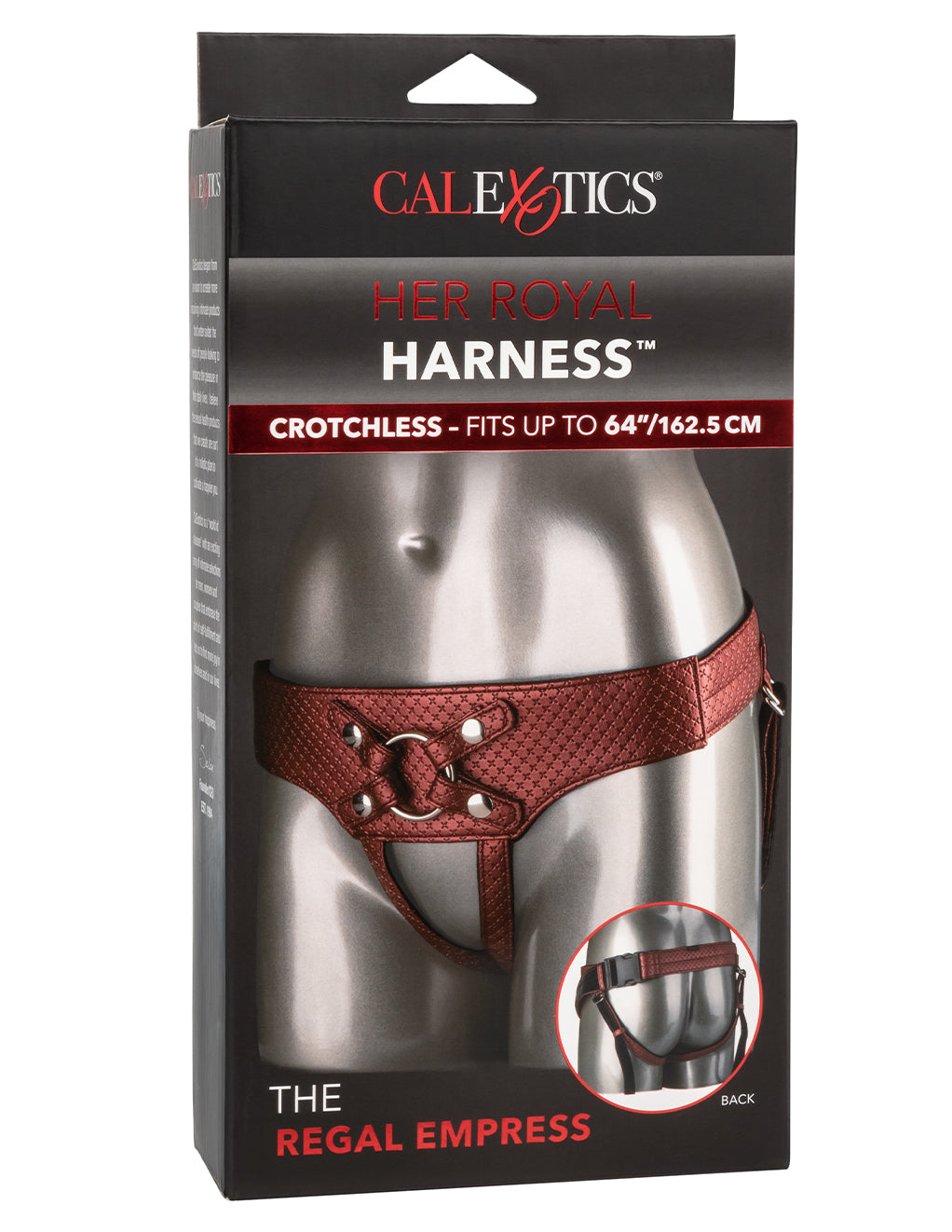 Her Royal Harness Regal Empress
The Regal Empress by Her Royal Harness is a supportive strap-on harness with a thick waist band.  This harness fits waist sizes up to 64 inches.  The exterior side of the harness feels like vegan leather.  It is lined with velvety material along the inner lining for your comfort.  It comes with 3 iron rings.  The rings are 2 inches, 1.75 inches, and 1.5 inches wide. 
This harness is comfortable and easy to wear.  It buckles around the waist with adjustable thigh straps.  Its iron rings are interchangeable.  They are held down by snap buttons.  This harness hugs you in all the right places so you can pound away.
This product has a 1 year manufacturer's warranty.  Click here to visit CalExotic's warranty page.
Wipe down with damp cloth
Hang to dry
Details
1 Year Warranty via Calexotics
Color: Red
Material: PVC Plastic, Polyester, Iron
Size: Fits up to a 64 inch waist
Ring sizes: 2 inches, 1.75 inches, 1.5 inches
Brand: Her Royal Harness, CalExotics
Model #: SE-1563-30-3