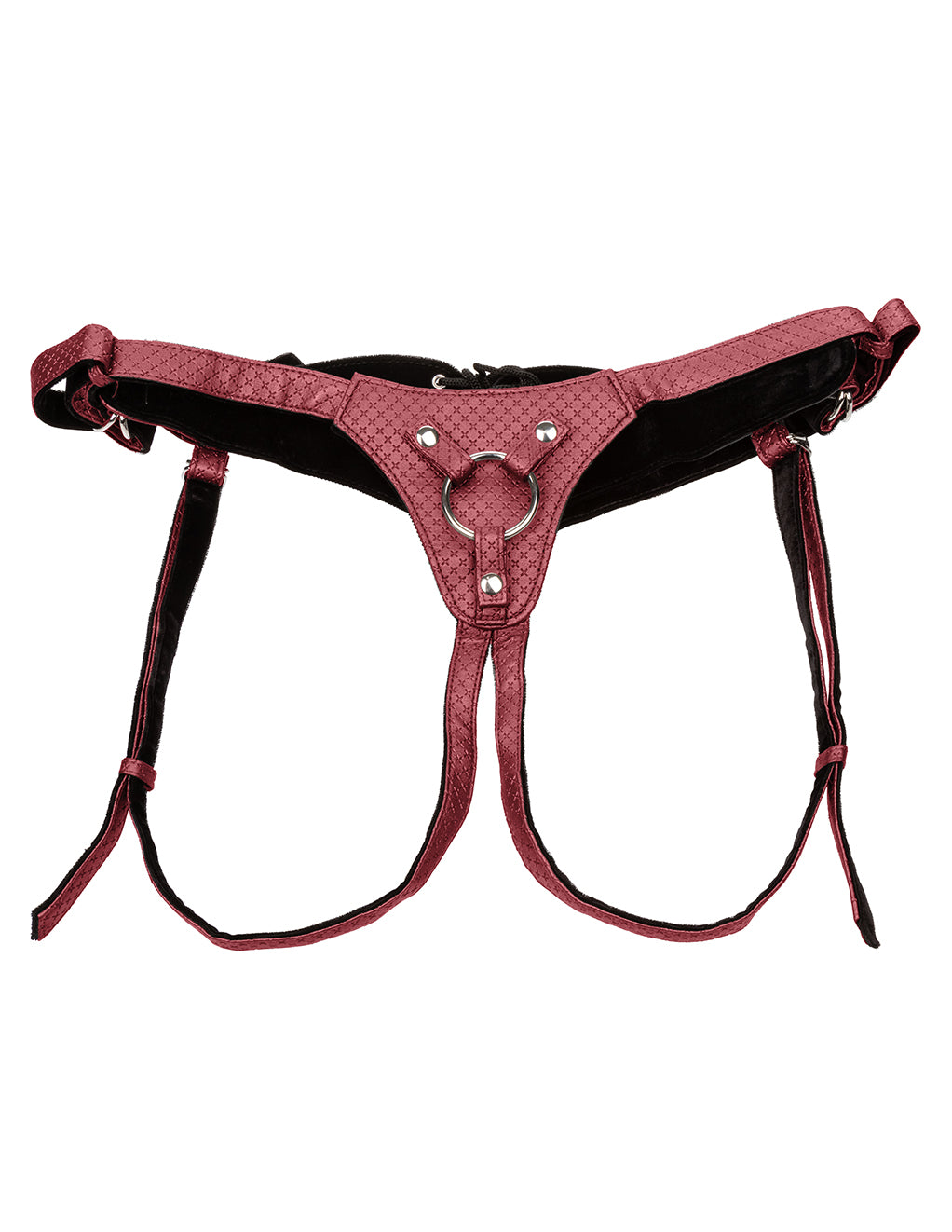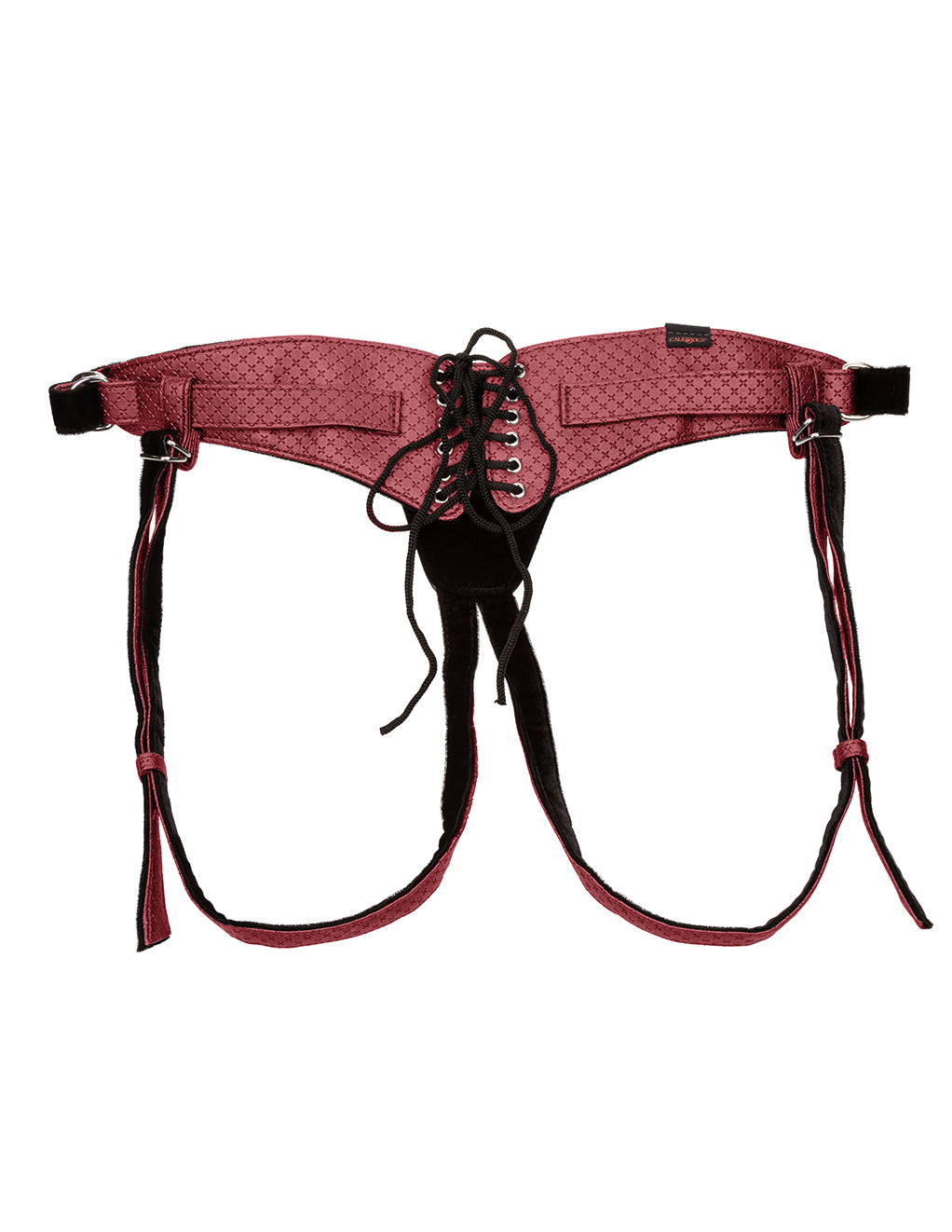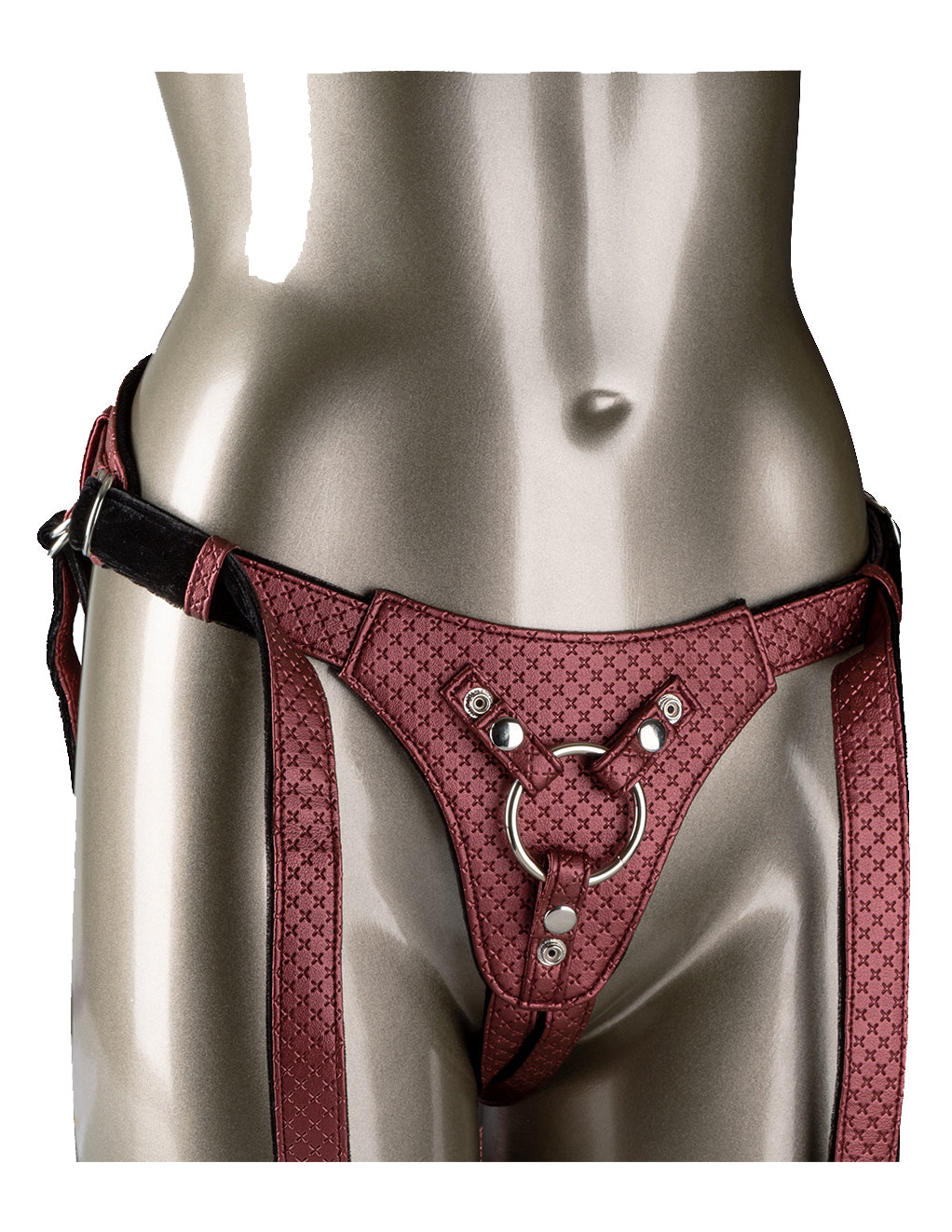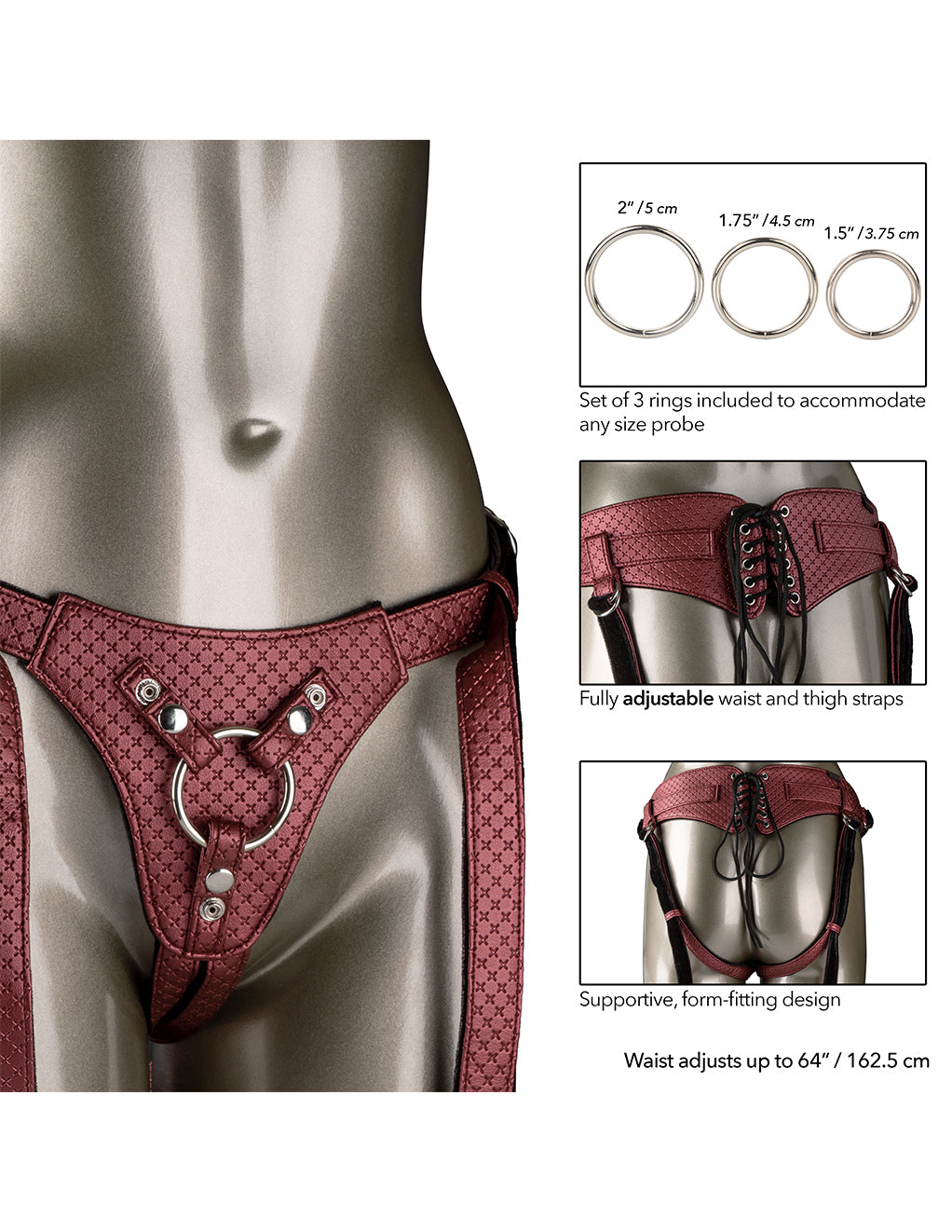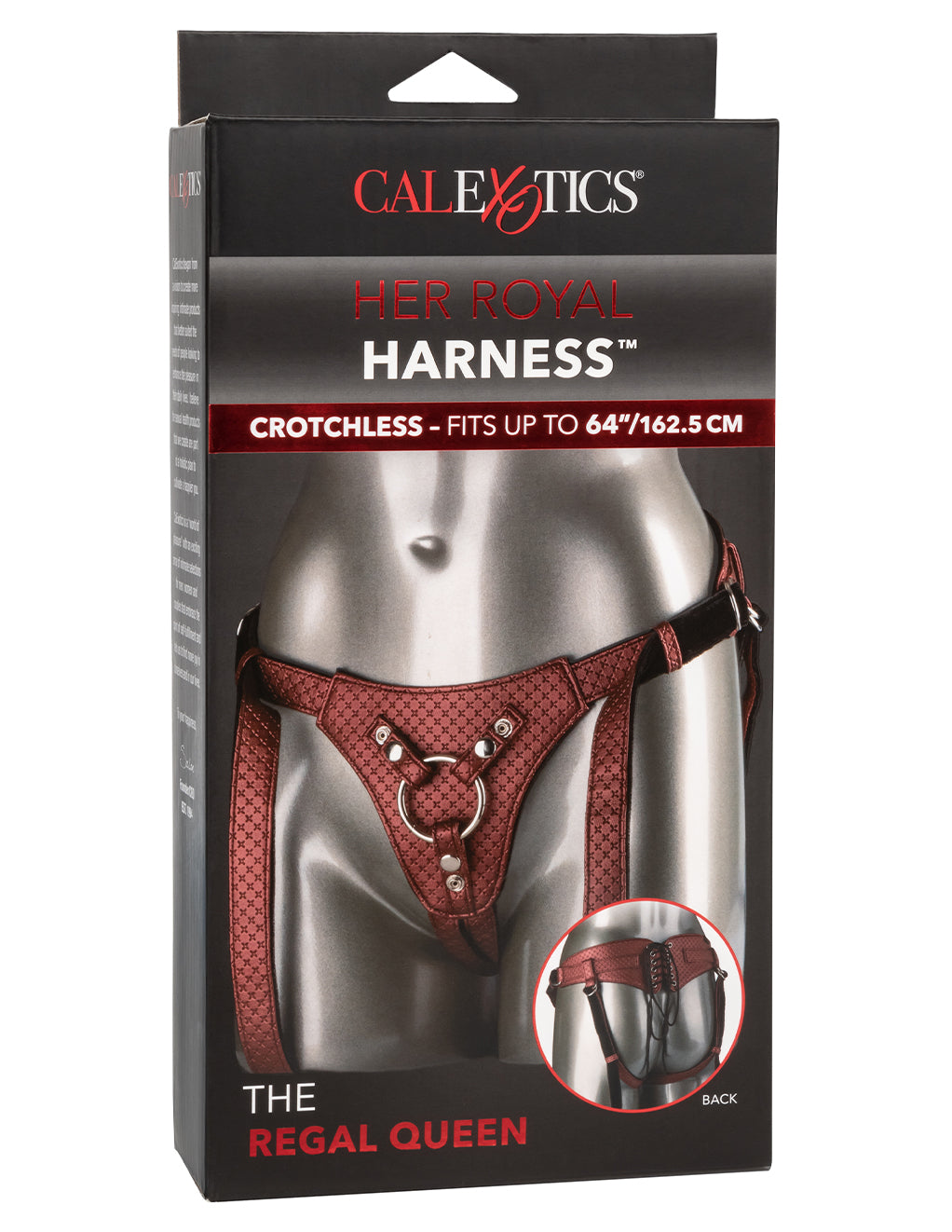 Her Royal Harness Regal Queen
The Regal Queen Harness by Her Royal Harness is a premium corset harness.  This harness fits up to a size 64 inch waist.  It is made of vegan leather material with velvet inner lining.  It comes with 3 interchangeable iron rings.  The rings are 2 inches wide, 1.75 inches wide, and 1.5 inches wide. 
This harness adjusts around the waist and straps around each thigh.  These straps look sexy from the back and enhances the look of your derriere.  It is easy to wear and allows you to pound away comfortably.  Pair this harness with your favorite probes and dildos.
This product has a 1 year manufacturer's warranty.  Click here to visit CalExotic's warranty page. 
Wipe with damp cloth
Hang to dry
Dry before storing
Details
1 Year Warranty via CalExotics
Color: Red
Material: PVC, Polyester, Iron
Harness Size: Fits up to size 64 inches
Ring sizes: 2 inches, 1.75 inches, 1.5 inches
Brand: CalExotics
Model #: SE-1563-20-3