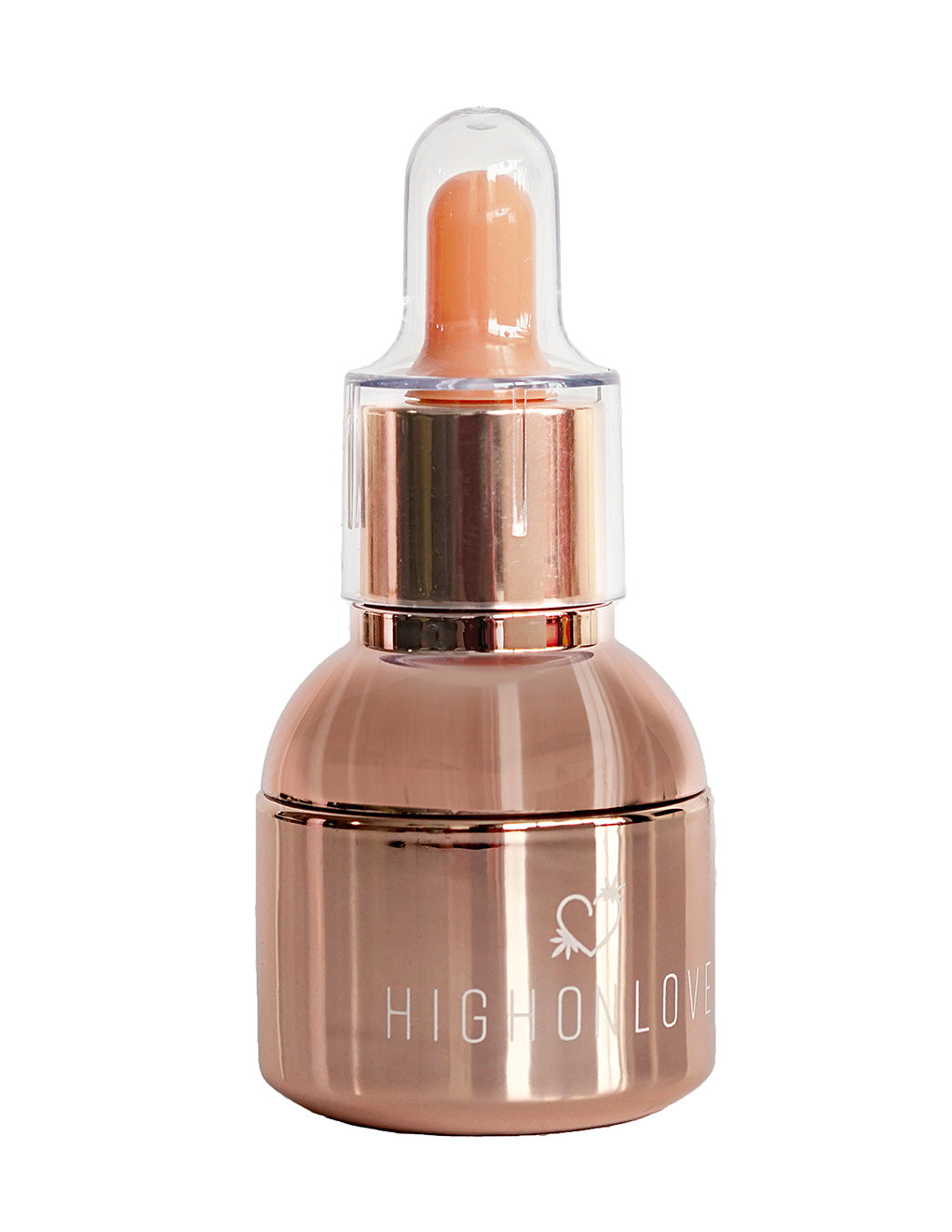 High On Love Stimulating Orgasm Oil
A sensuous fusion of all-natural oils and premium grade hemp seed oil made to revolutionize the way you love by igniting a more intense and profound orgasmic experience. This blend can increase the blood flow, promote the production of natural lubricants and awaken the senses that will take you to uncharted territories. HighOnLove™ Stimulating Orgasm Oil was designed to be great for those experiencing vaginal dryness, discomfort and a decreased libido. Thoughtfully created for woman and blissfully appreciated by couples.
Ingredients: Water, Glycerine 99,5%, Propylene Glycol, Polyquaternium, L-Arginine Hcl, Hemp Seed Oil (Cannabis Sativa Seed Oil), Hydroxyethylcellulose, Dmdmh, Sodium Benzoate, Peppermint Oil), Capsicum, Vitamin E / Tocopheryl Acetate.
Put 1-2 drops of oil onto your finger and massage onto your clitoris
Can be used as a sensitizing lubricant
Details
Size: 1 oz.
Brand: High On Love
Model #: HOL-1810-3