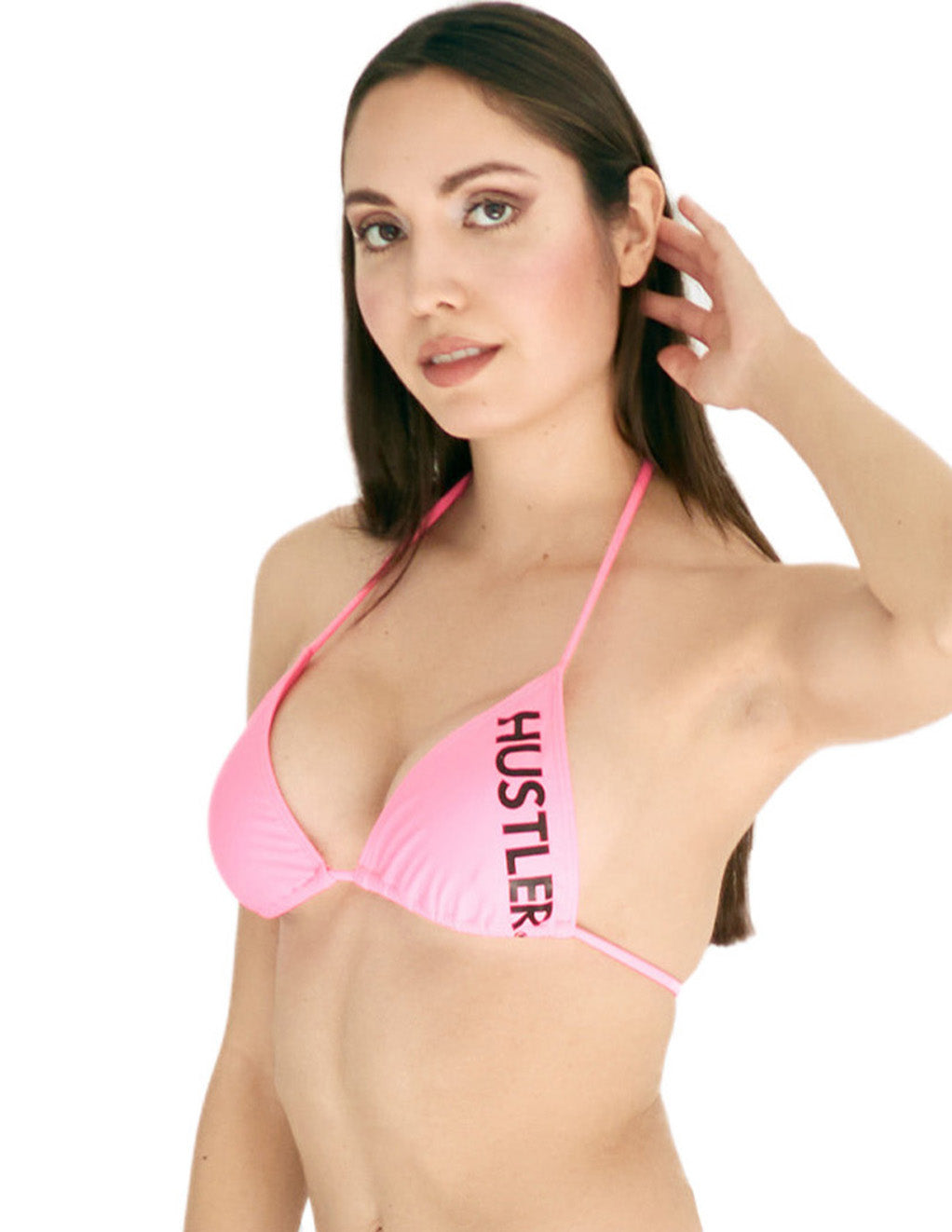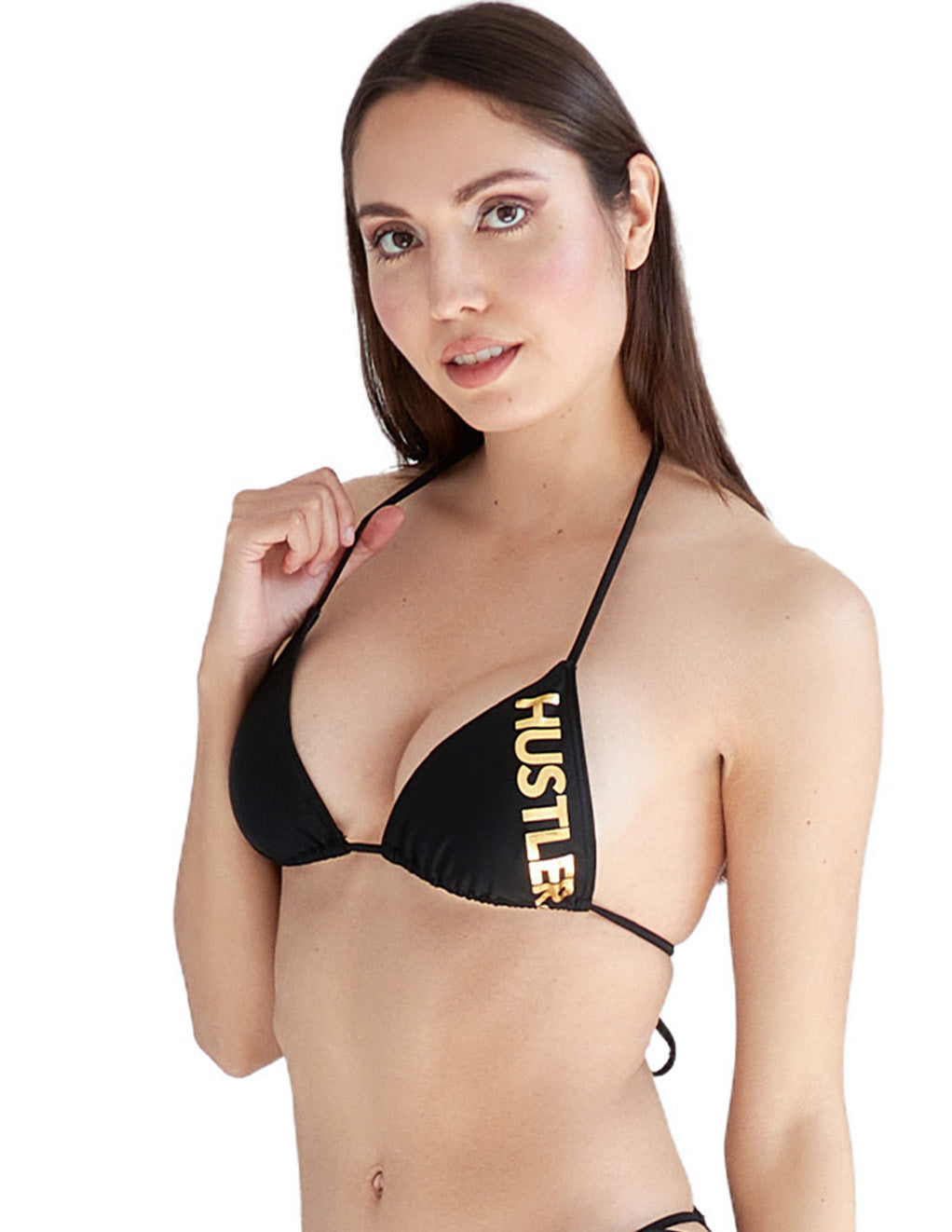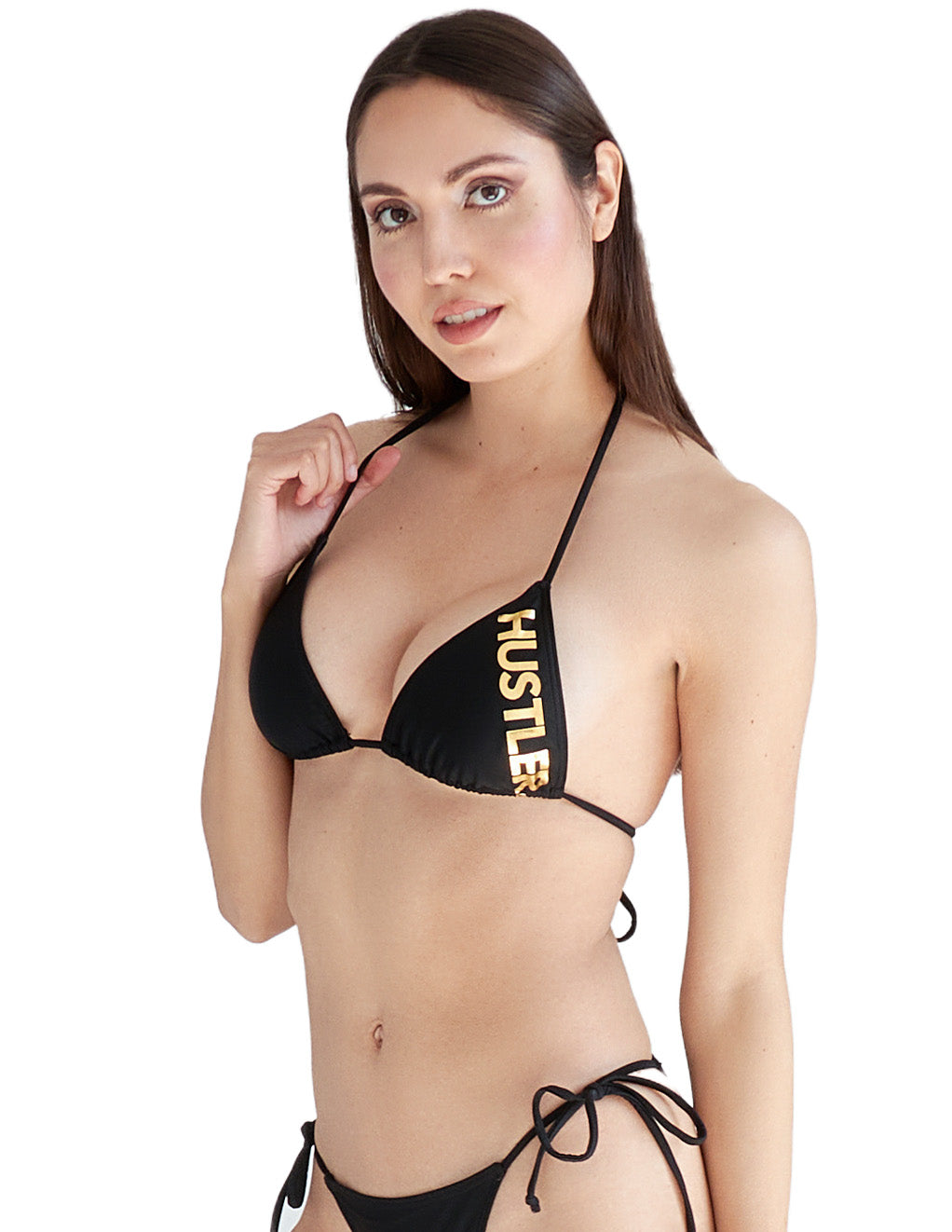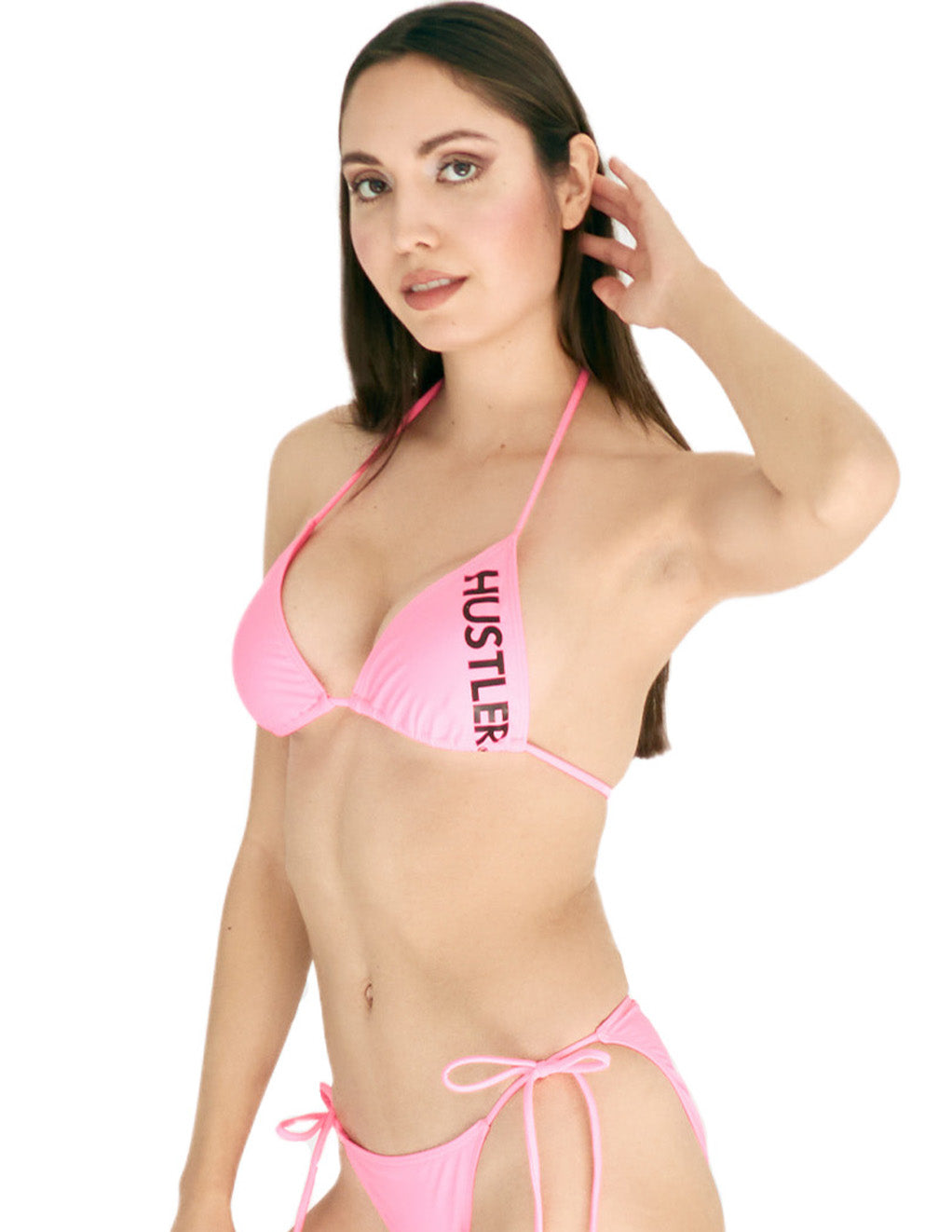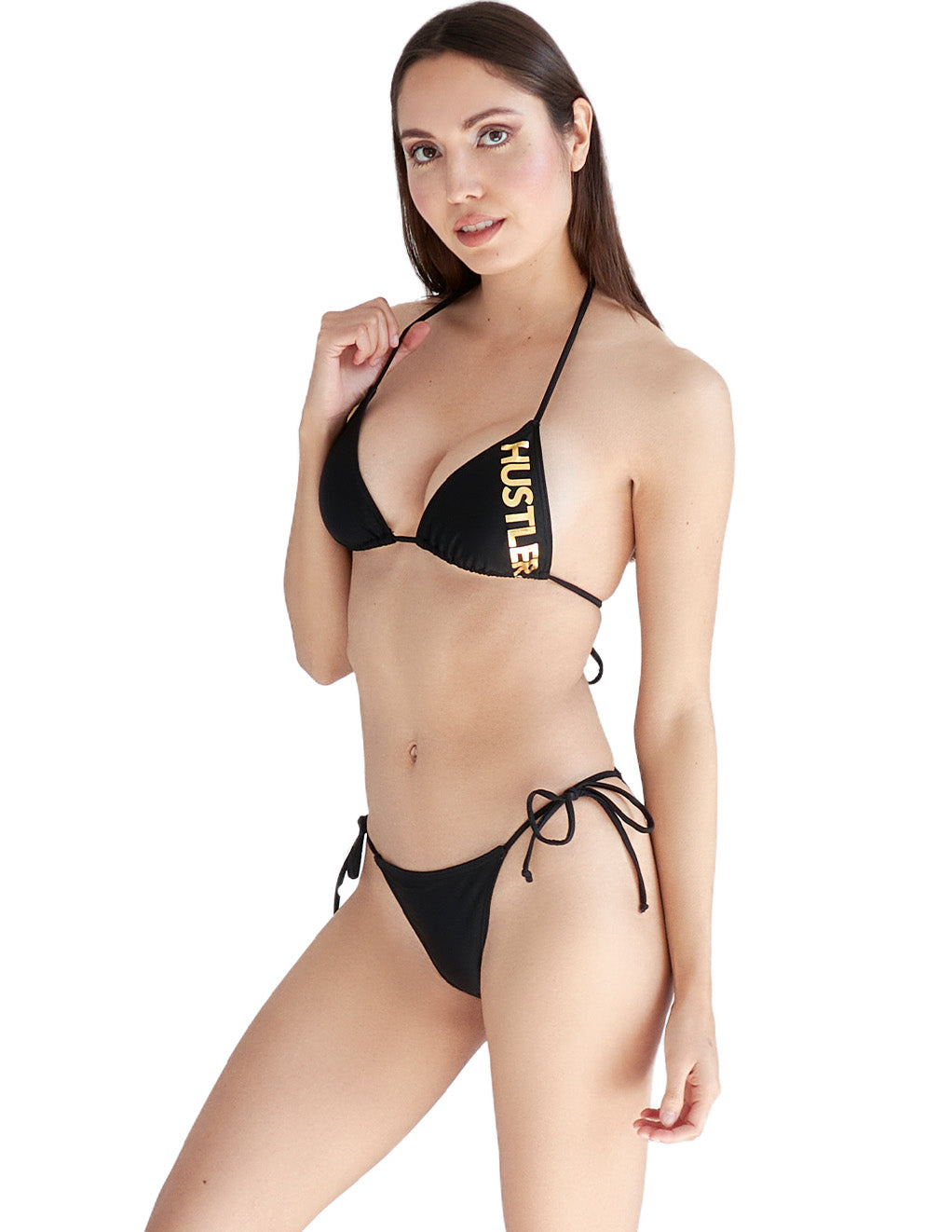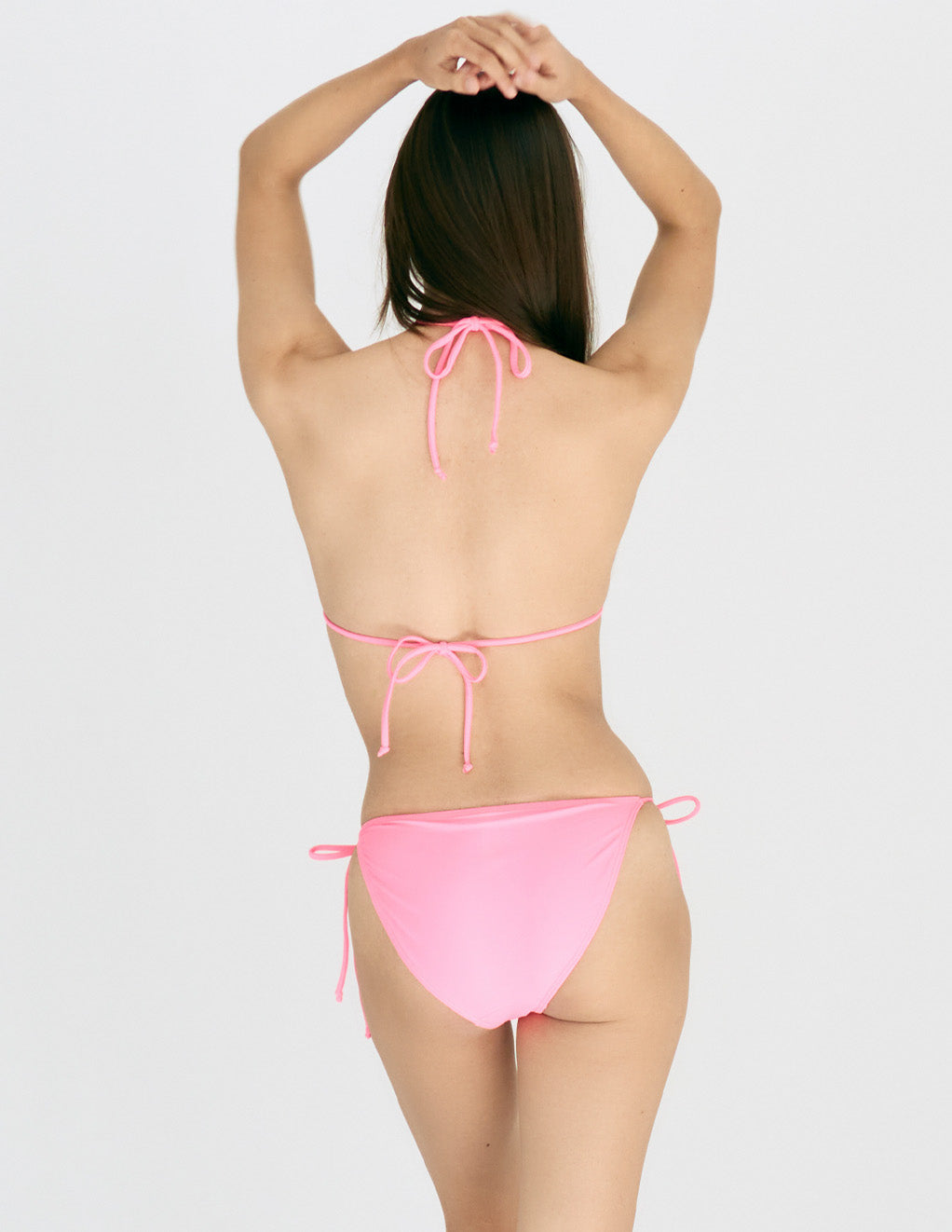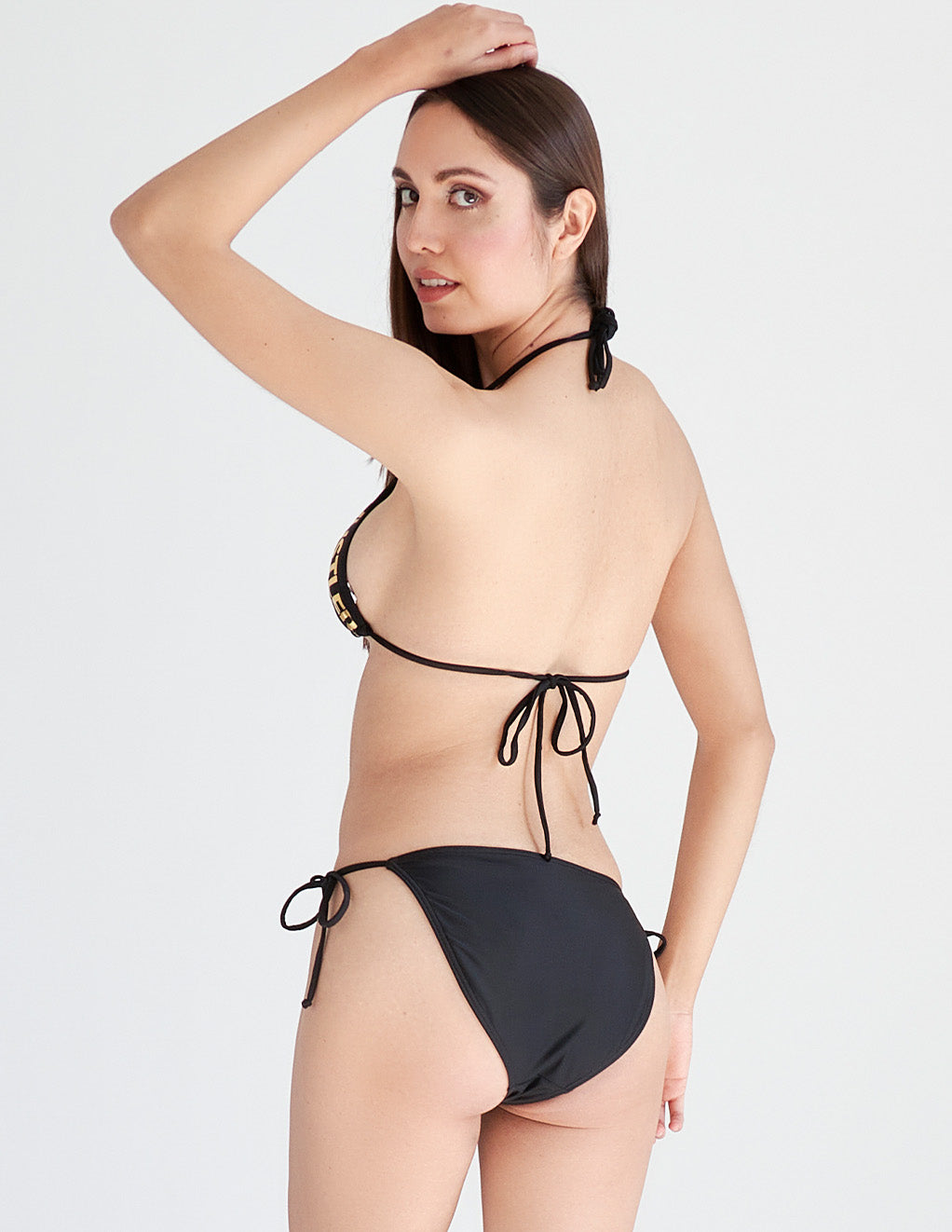 HUSTLER® Triangle Bikini Top
Want something cute and simple to show off your hot summer bod? Look no further than the HUSTLER® Triangle Bikini Top. Triangle panels will cover your breasts while the ties at top and back keep you supported. Its easy removal helps for a nice even tan in the summer. The iconic HUSTLER® logo is featured in bold lettering down the side of one breast. The HUSTLER® Triangle Bikini top is perfect on its own and will match anything in your wardrobe.
Complete this set with the HUSTLER® Tie Side Bikini Bottom, sold separately.
Size 2 fits a 32" bust, 25" waist and 34" hip
Size 4 fits a 34" bust, 26.5" waist and 35" hip
Size 6 fits a 36" bust, 28.5" waist and 38" hip
Size 8 fits a 38" bust, 30.5" waist and 40" hip
Size 10 fits a 40" bust, 32.5" waist and 42" hip
Size 12 fits a 42" bust, 34.5" waist and 44" hip
Handwash or delicates cycle in a delicates bag
Hang or lay flat to dry
Details
Color: Black/Gold, Hot Pink/Black
Material: Polyester, Spandex
Size: 2-12
Brand: HUSTLER
Model #: PPHUSS013