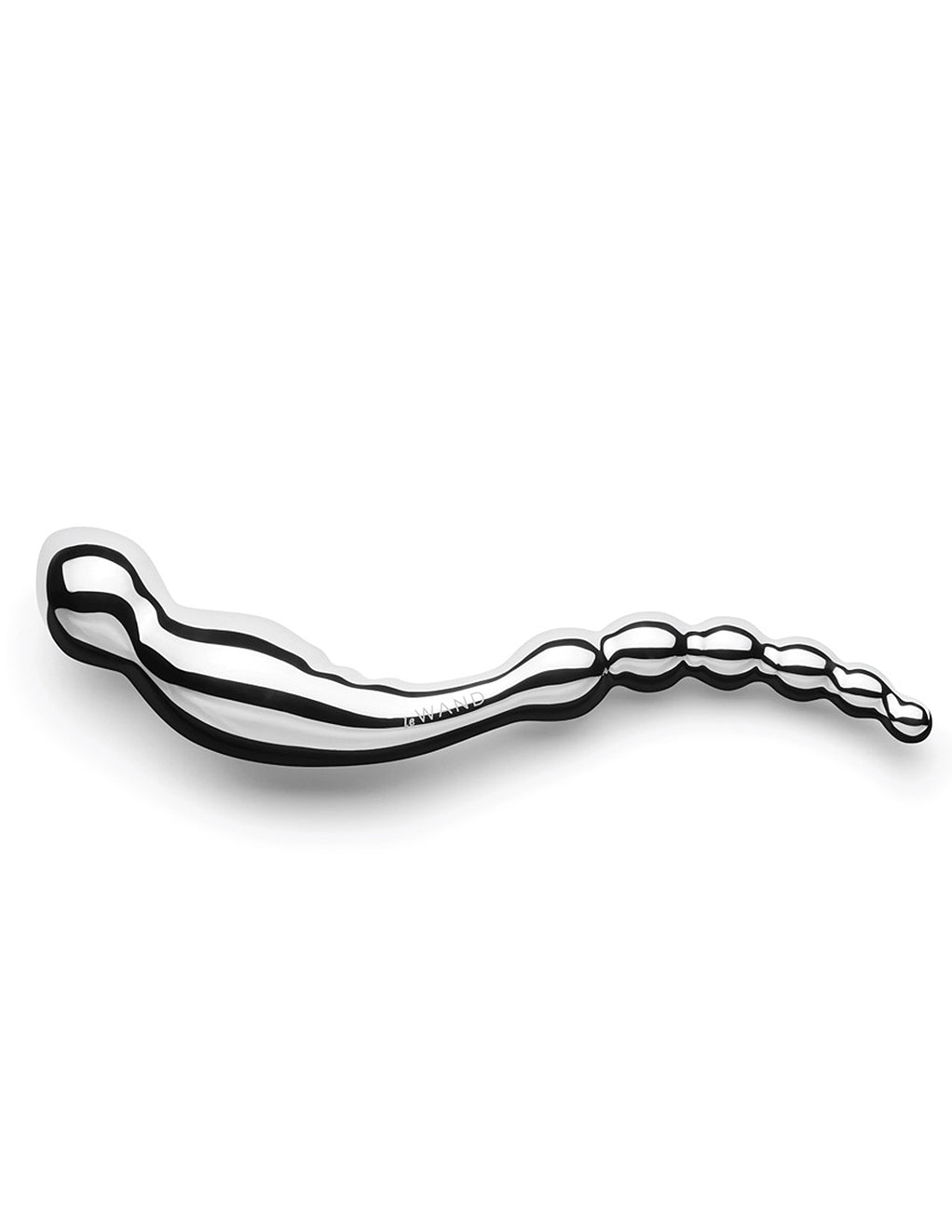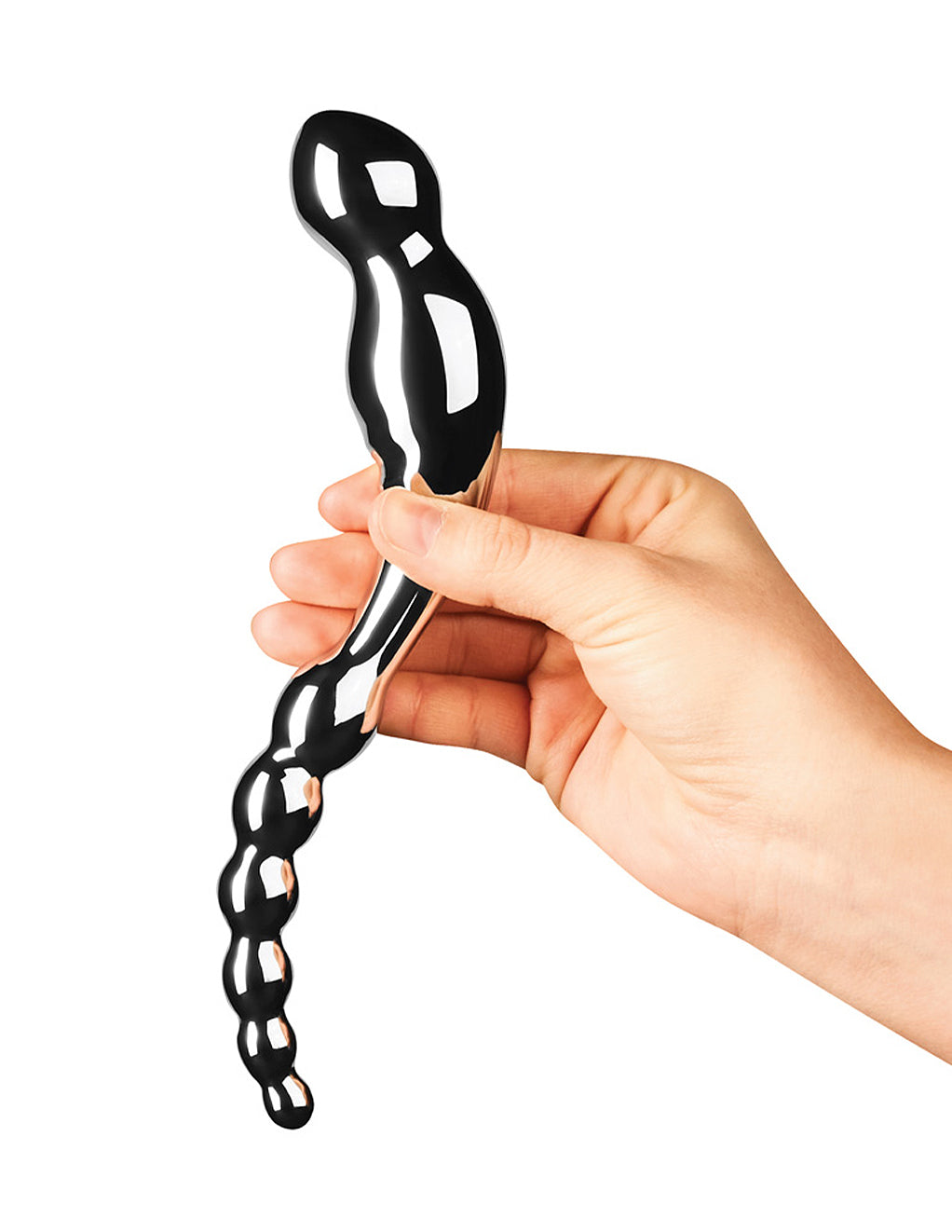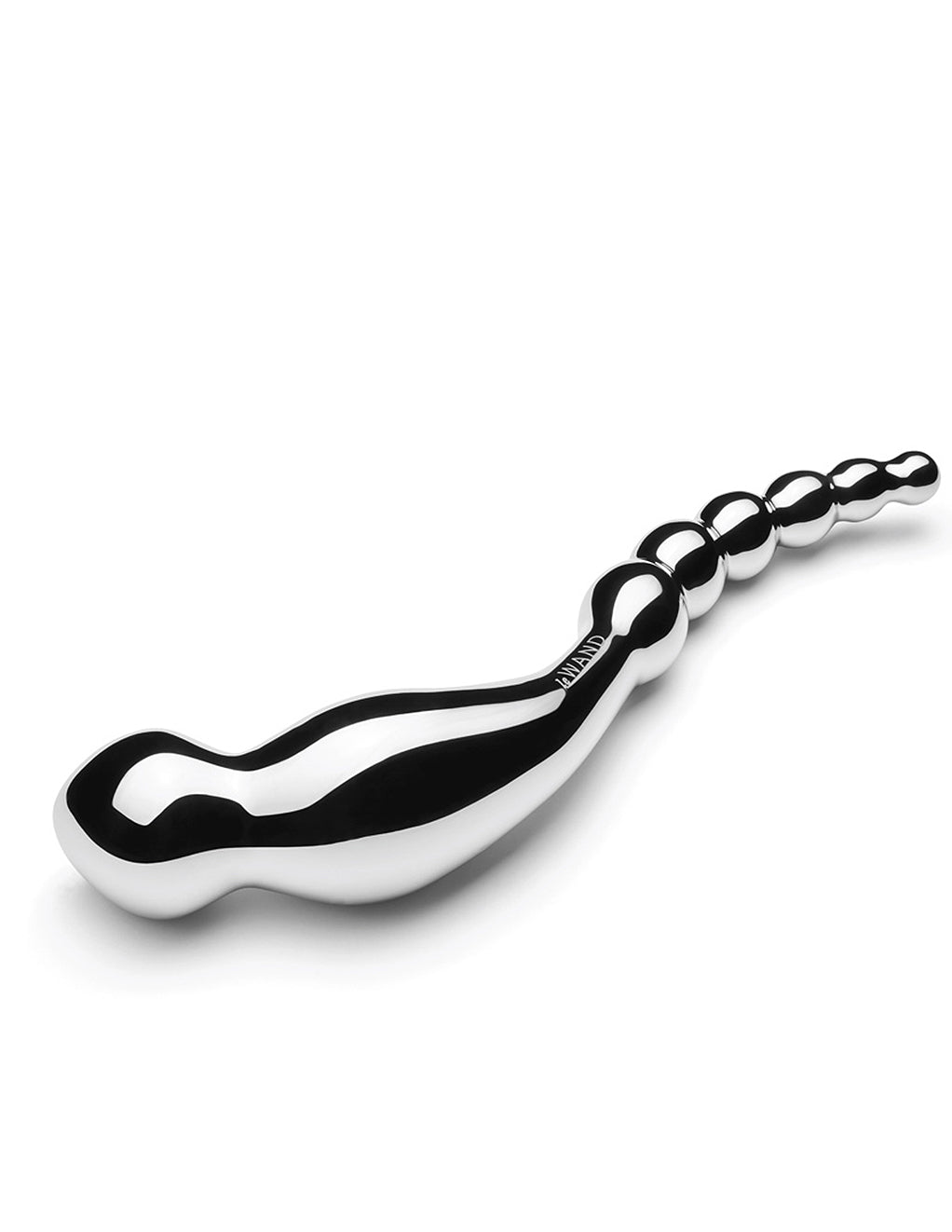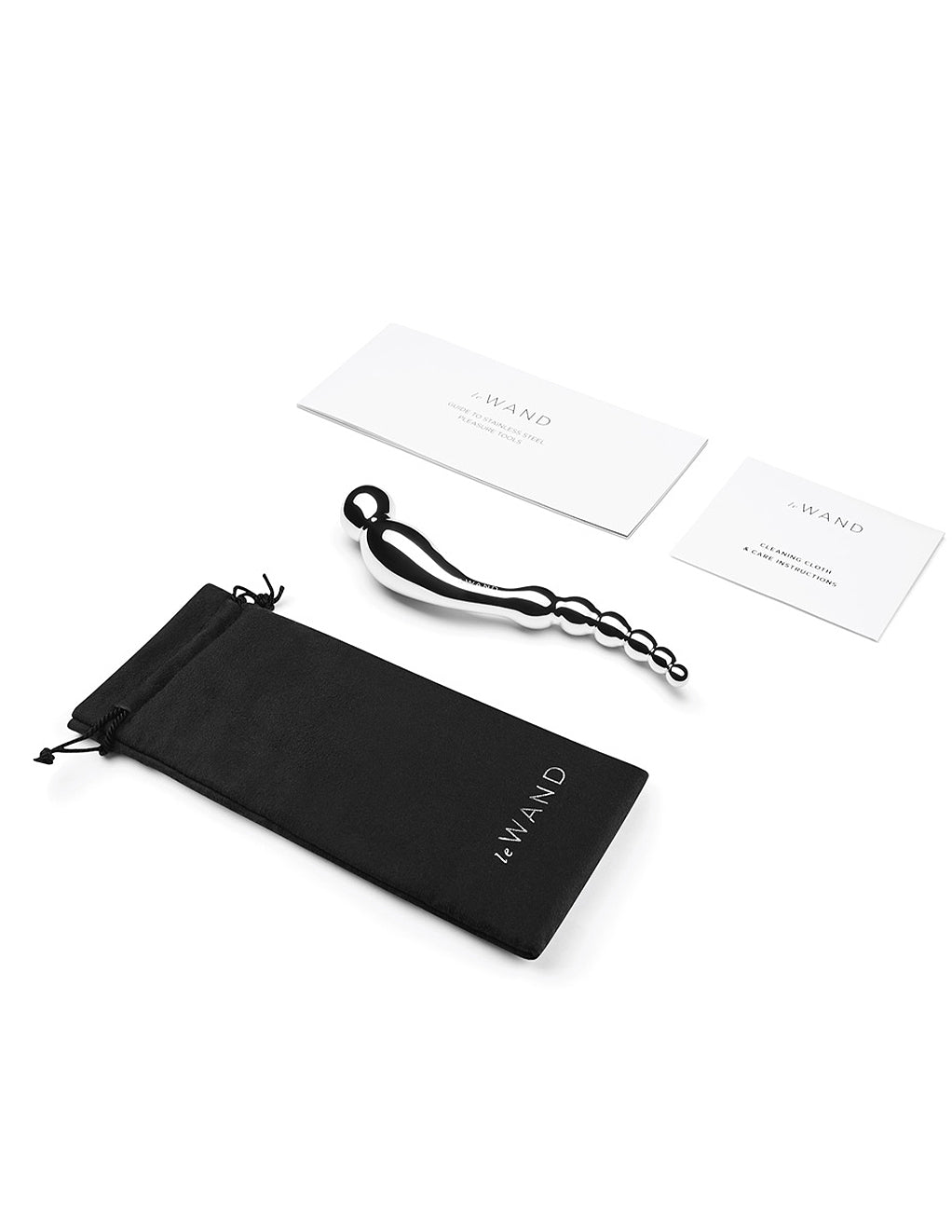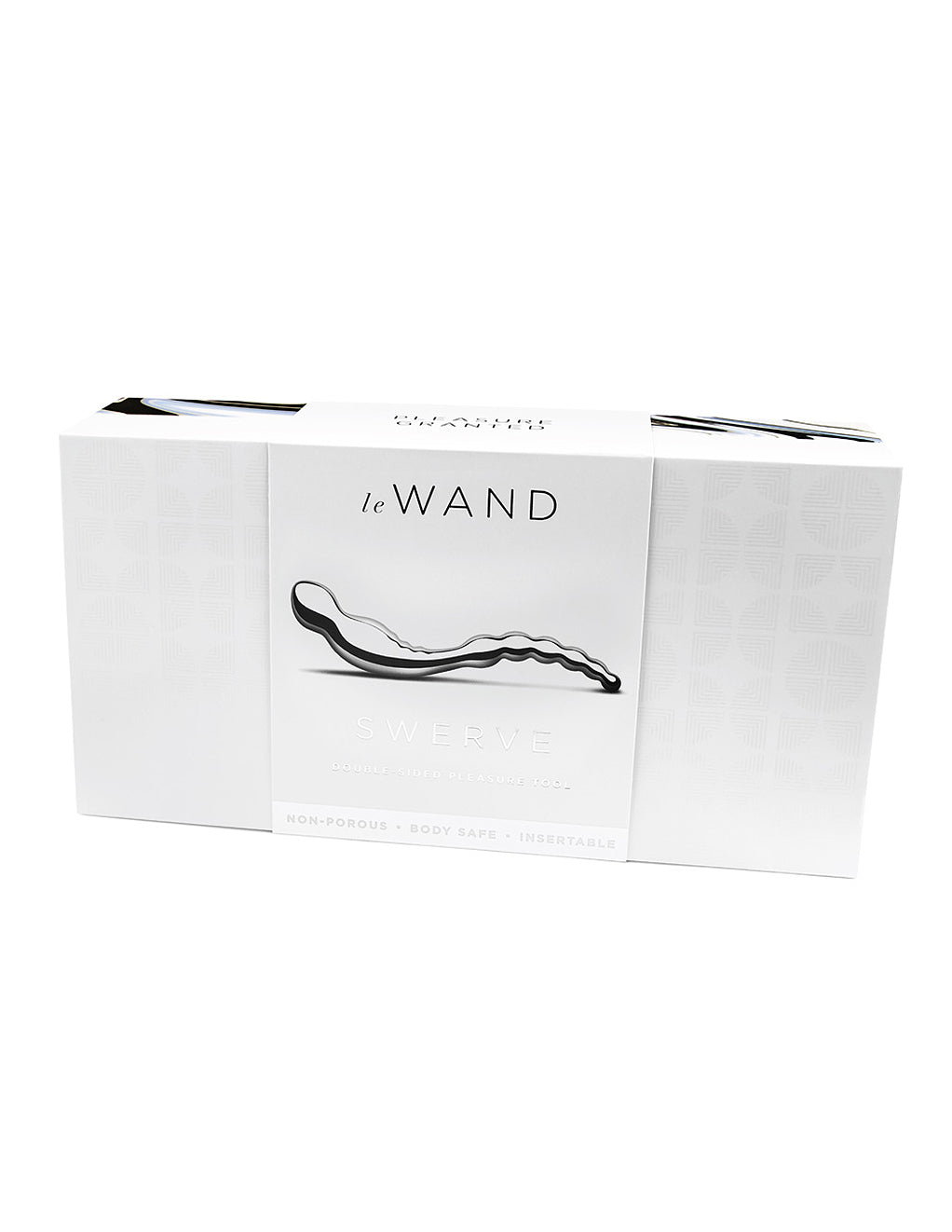 Le Wand Swerve Stainless Steel Double Ended Dildo
Highlights:
G-Spot or Prostate Massage Wand
Non-vibrating
Stainless Steel
Double Ended
Description:
Le Wand Swerve will captivate you with its grooves and curves.  This wand is weighted and will feel good massaging against the prostate or g-spot.  Its beaded end feels amazing for anal pleasure.  It delivers a rippling sensation as it is pulled in and out of the anal sphincter.  Push down on the end outside the body to feel the massage head or beads against the p-spot or g-spot erogenous zones.  
Stainless steel is a non-porous, hygienic option for sex toys.  All types of lubricants can be used with this toy.  For WARM temperature play run under warm water and wrap in towel to keep it warm before using.  For COLD temperature play, place it in a bowl of ice water or place it under running cold water.  Temperature delivers extra sensations.  Do not freeze, microwave, or use extremely hot water to change its temperature.  Let the toy cool after boiling to sanitize the toy.  This toy can be sanitized by boiling for up to 3 minutes or wash with soap and warm water to clean. 
This product has a 1 year limited warranty through Le Wand
Wash with warm water and toy cleaner
Boil for up to 3 minutes to sanitize
Dry and store in a dry place
Details
1 Year Warranty via Le Wand
Non-vibrating Massage Wand
Stainless Steel
Weighted
1 storage bag included
Measurements:
Total Length: 8 inches
Width: 1.1 and 1.3 inches
Brand: Le Wand
Model #: LW-024