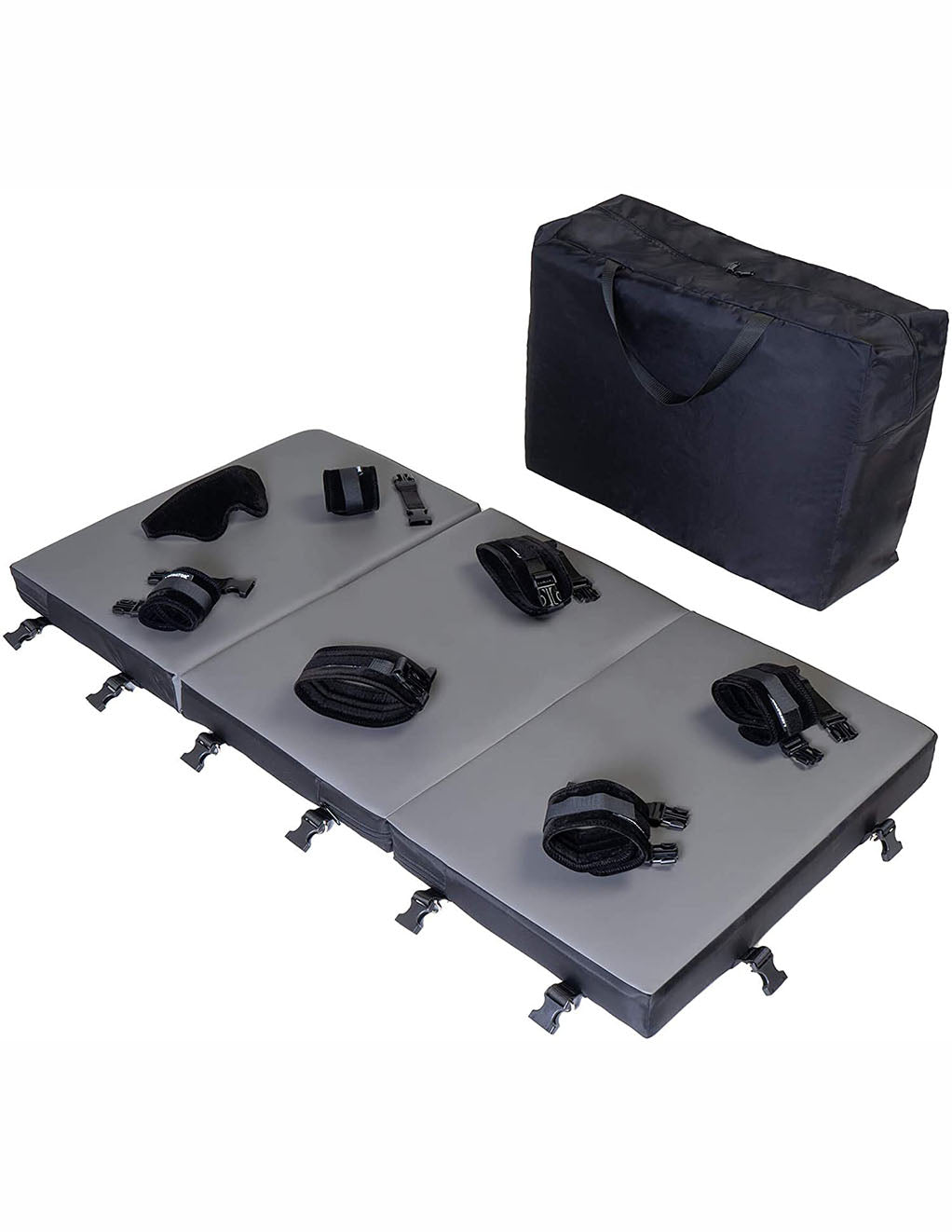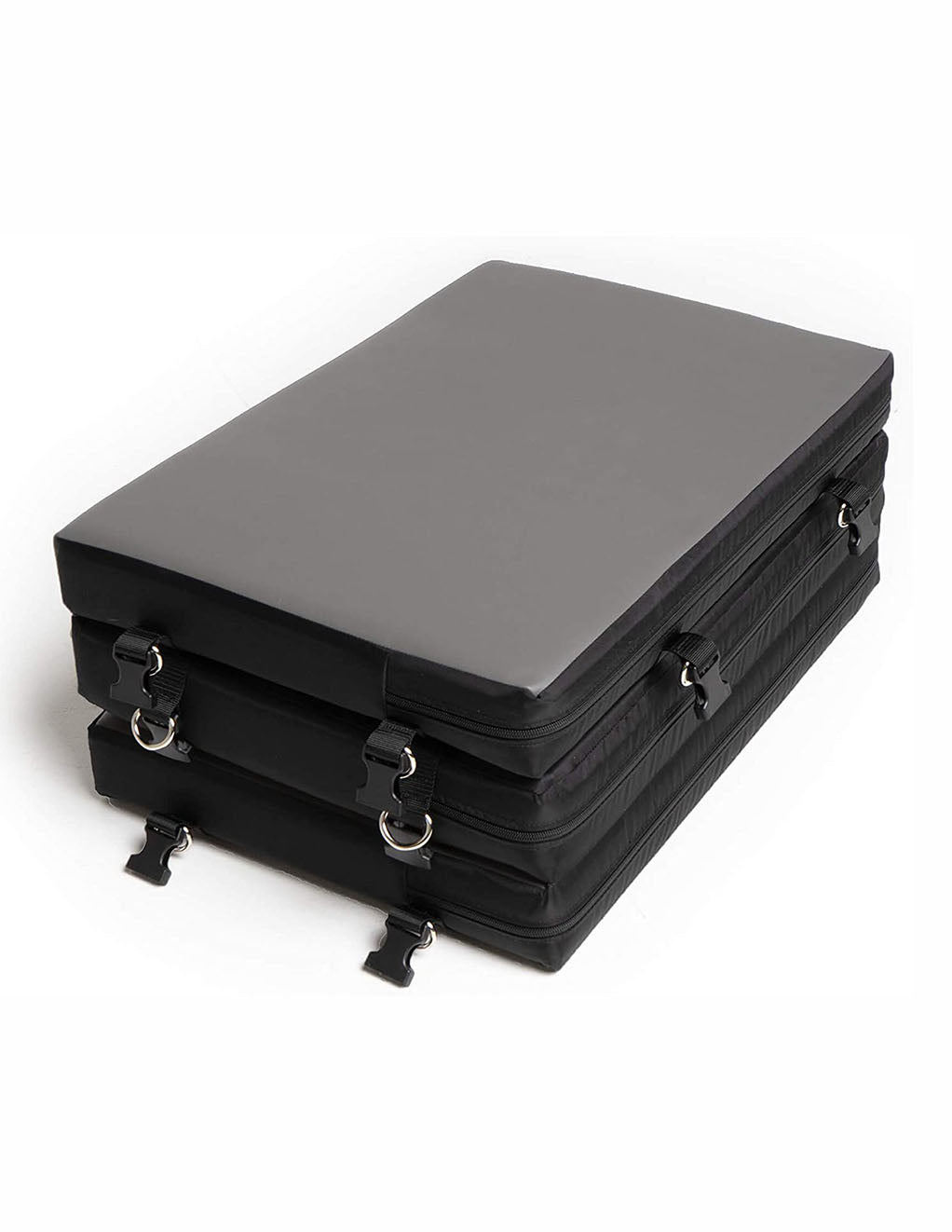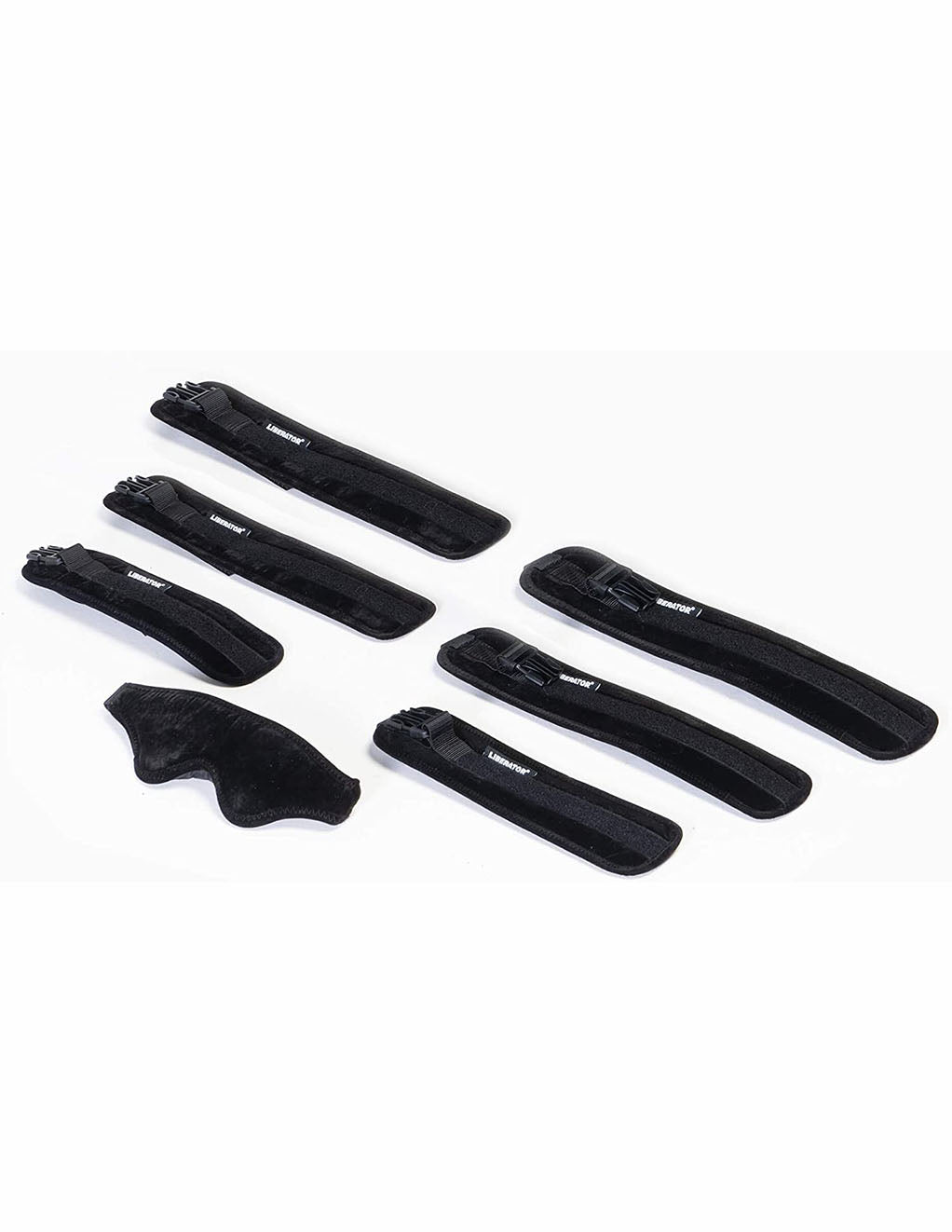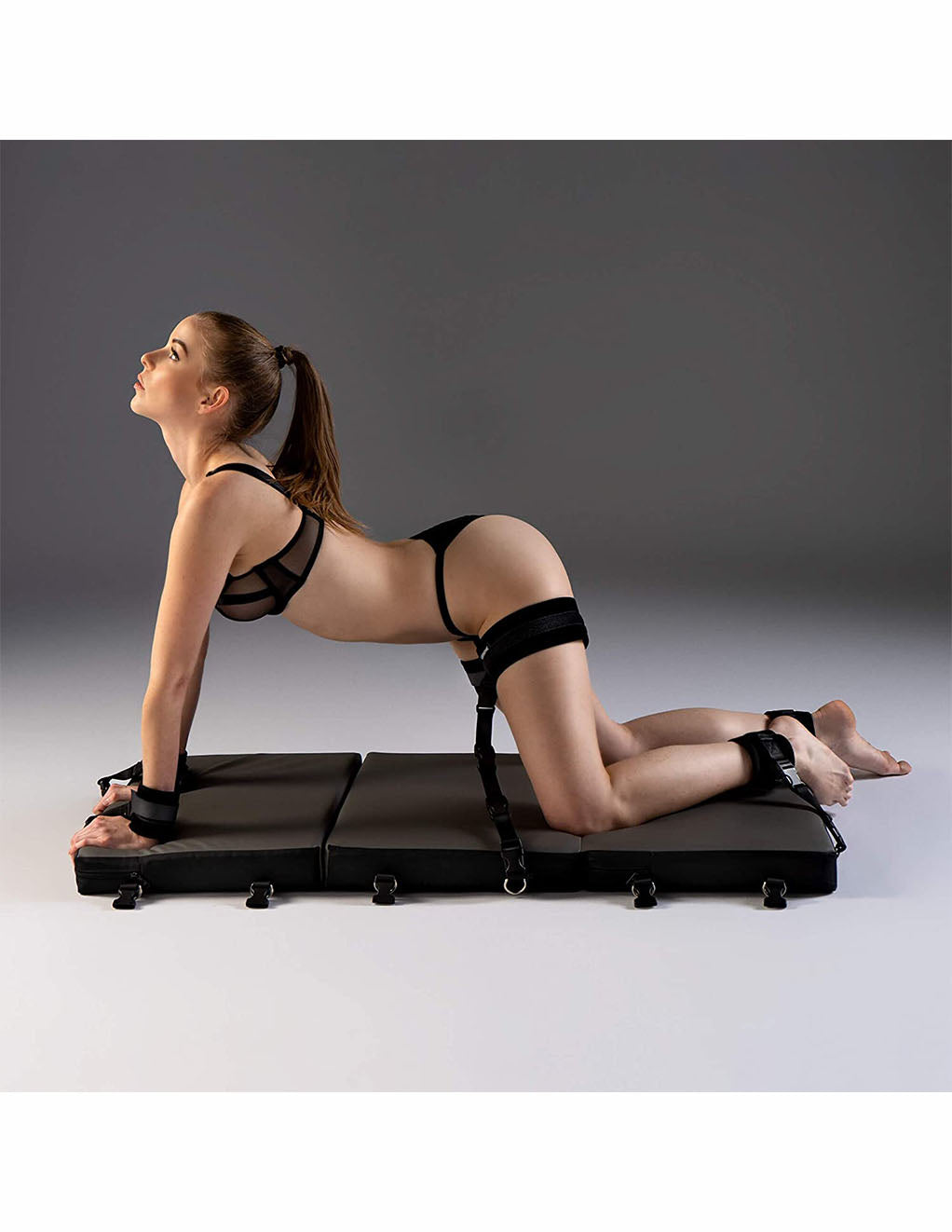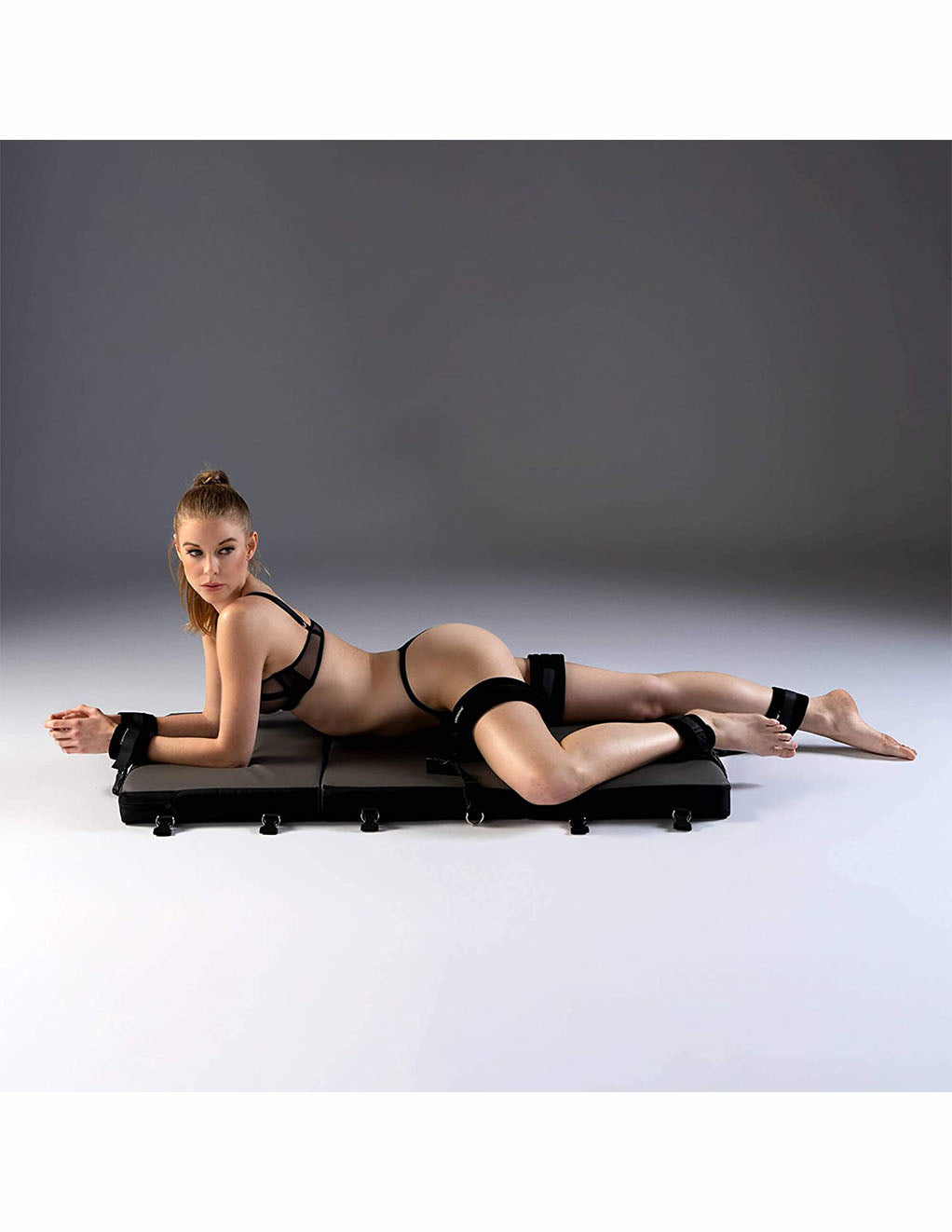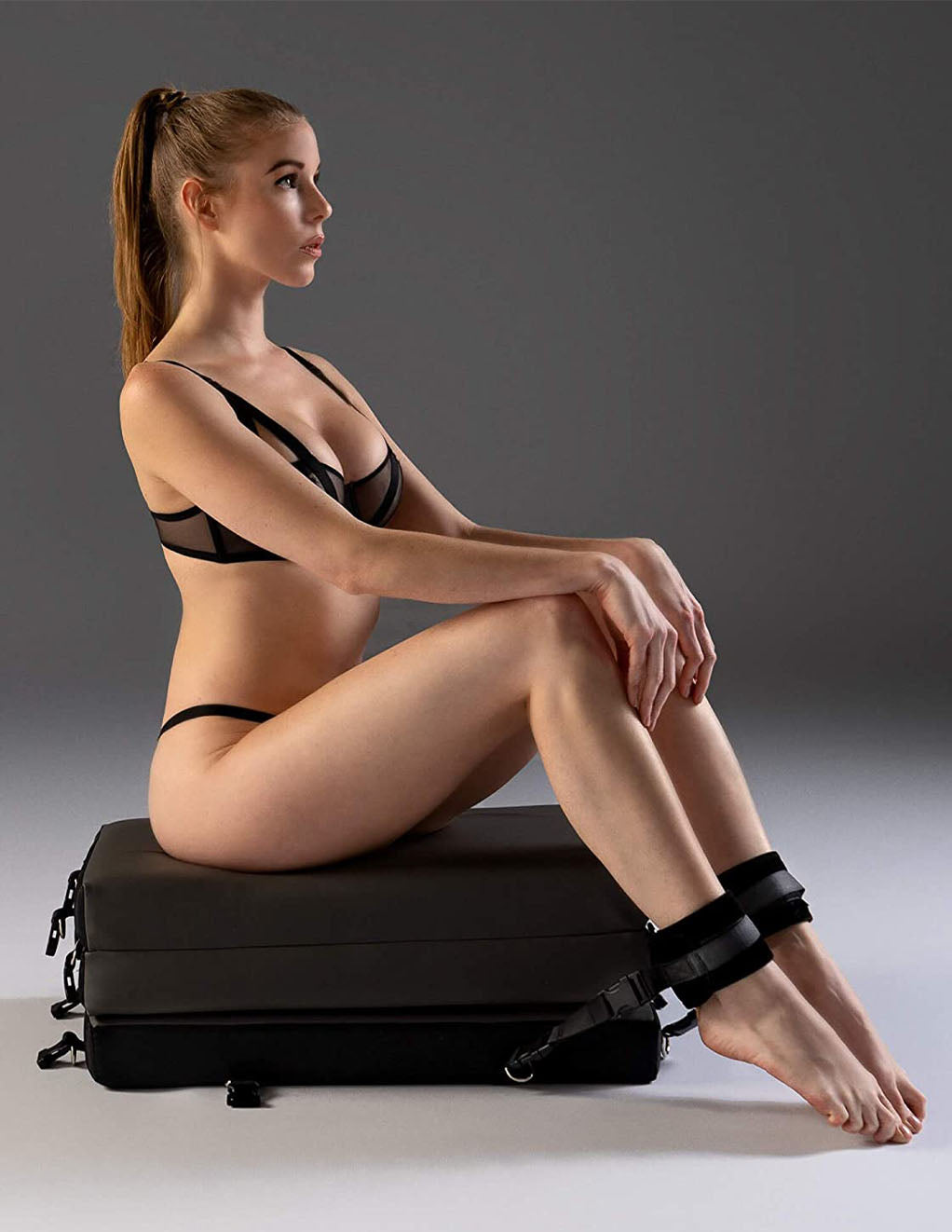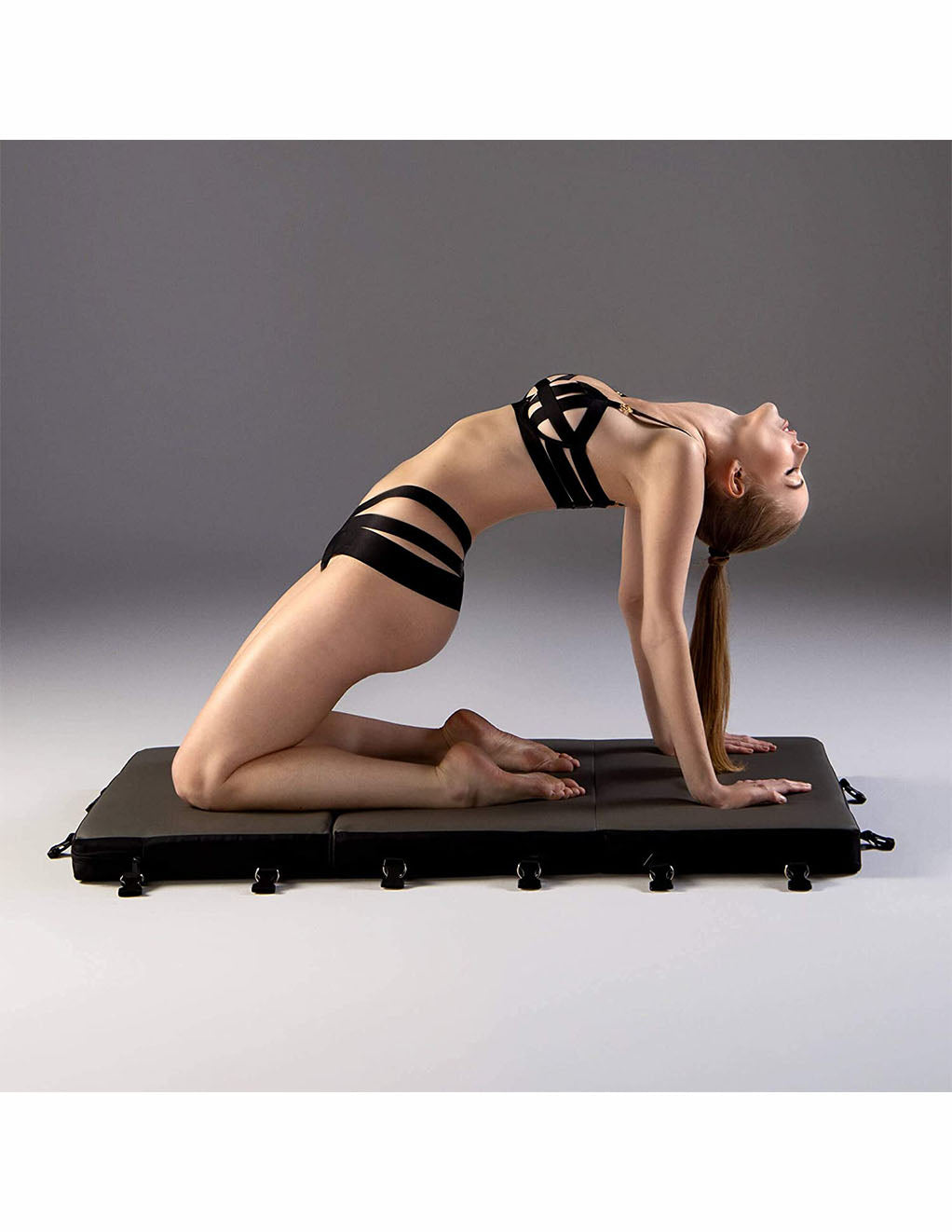 Liberator Bondi Portable Playscape
20% off 2 Sale Items, 30% off 3 Sale Items Offer auto applied, some exclusions may apply.
The Bondi Portable Playscape by Liberator is perfect for taking your kinky furniture anywhere.  It is 48 inches long, 24 inches wide, and 3 inches high.  It is made of synthetic leather, durable foam, and microfiber material.  This set comes with a set of ankle cuffs, thigh cuffs, wrist cuffs, and a blindfold.  Buckle connectors can be found along the sides of the Playscape.  The foam is durable and holds up well.  The velvet material feels smooth against your skin.  Position your lover anyway you desire.  Blindfold them to enhance their senses.  This Playscape can be used stacked or laid flat.
Details
Color: Black/Grey
Material: Synthetic leather, Microfiber, Dense Foam
48"L x 24"W x 3"H
Brand:Liberator
Model #: 18687-372