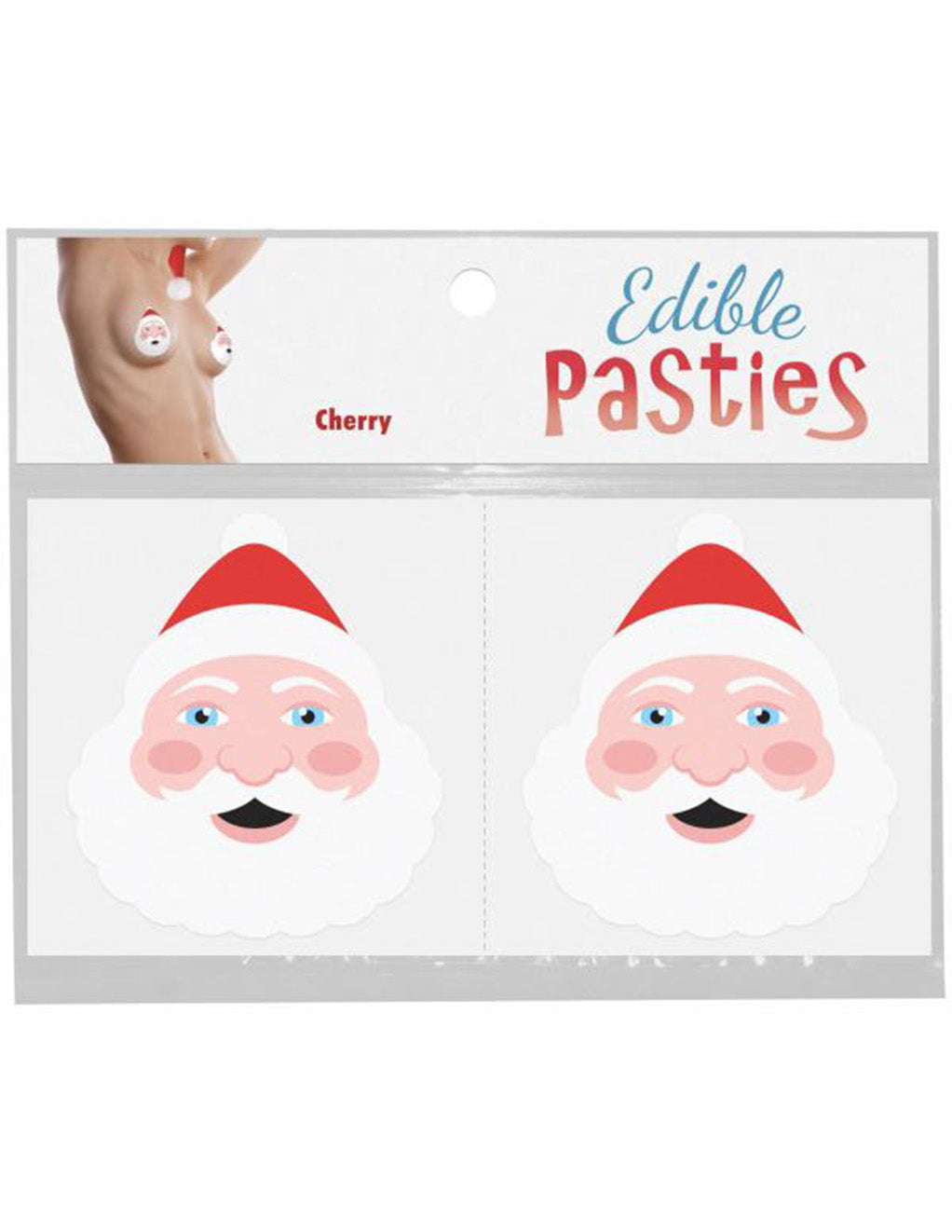 Santa Face Edible Pasties
20% off 2 Sale Items, 30% off 3 Sale Items Offer auto applied, some exclusions may apply.
Santa's face is a sweet little treat.  Lick and paste these on to your nipples or any surface area of your body.  They melt in your lover's mouth.  It tastes like sweet cherries.  They're cute and ready for the holidays.
Ingredients: Water, Sticky Rice Starch, Corn Starch, Glucose Powder, Powder Sugar, Maltose, Microcrystal Cellulose, Potassium Sorbate, Peppermint Flavors, Coloring (Red 40, Yellow 5, Yellow 6, Blue 1, Blue 2, Titanium Dioxide).
Apply on clean skin
Lick or wet the skin and stick on the pasty
Details
Color: Red/White
Ingredients: Water, Sticky Rice Starch, Corn Starch, Glucose Powder, Powder Sugar, Maltose, Microcrystal Cellulose, Potassium Sorbate, Peppermint Flavors, Coloring (Red 40, Yellow 5, Yellow 6, Blue 1, Blue 2, Titanium Dioxide).
Size: One Size
Brand: Kheper Games
Model #: NV.039