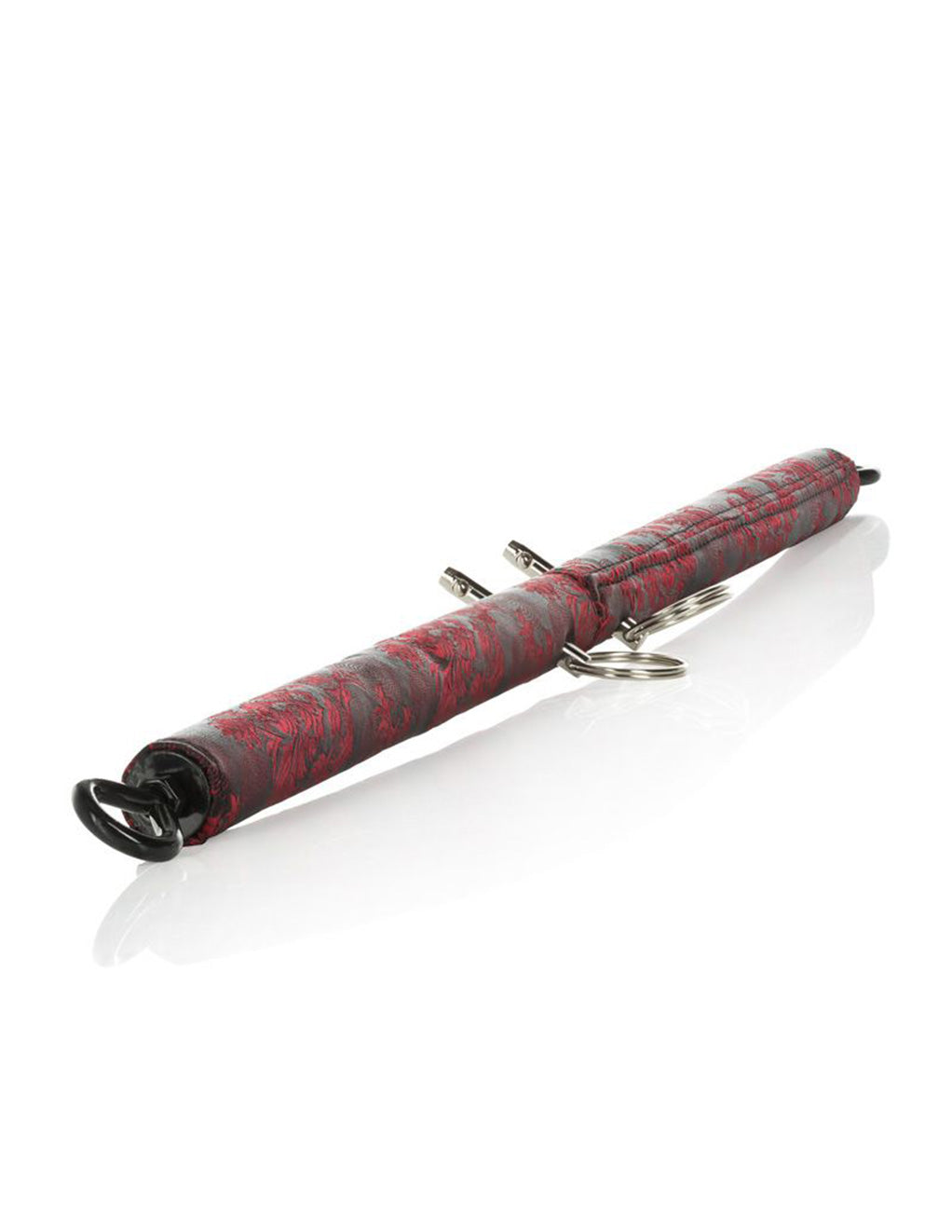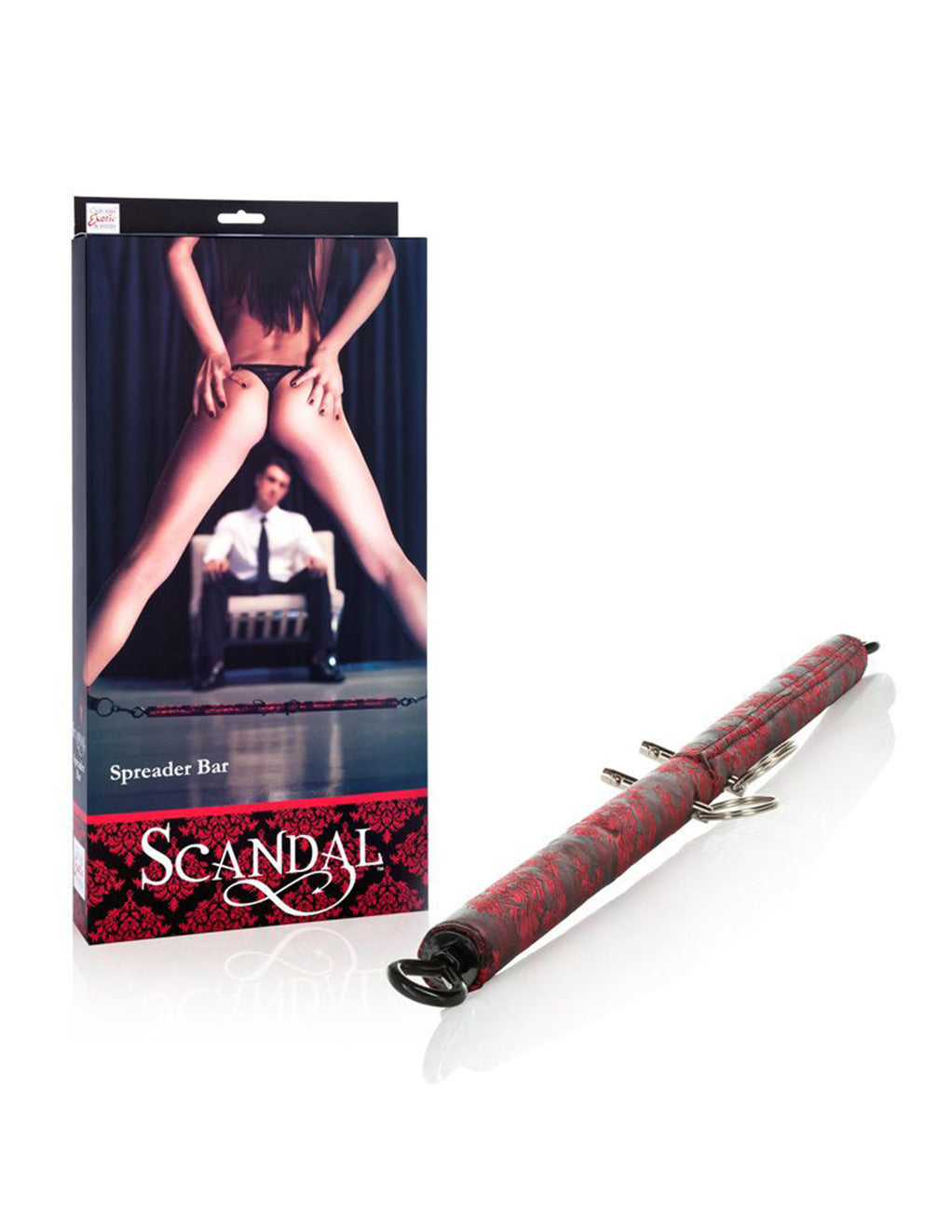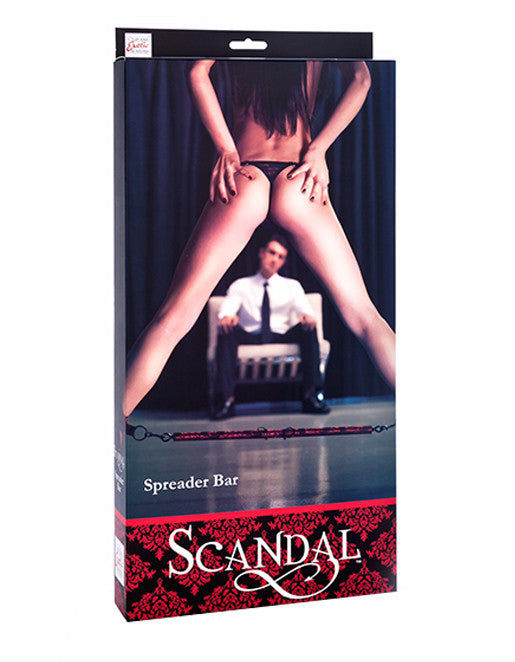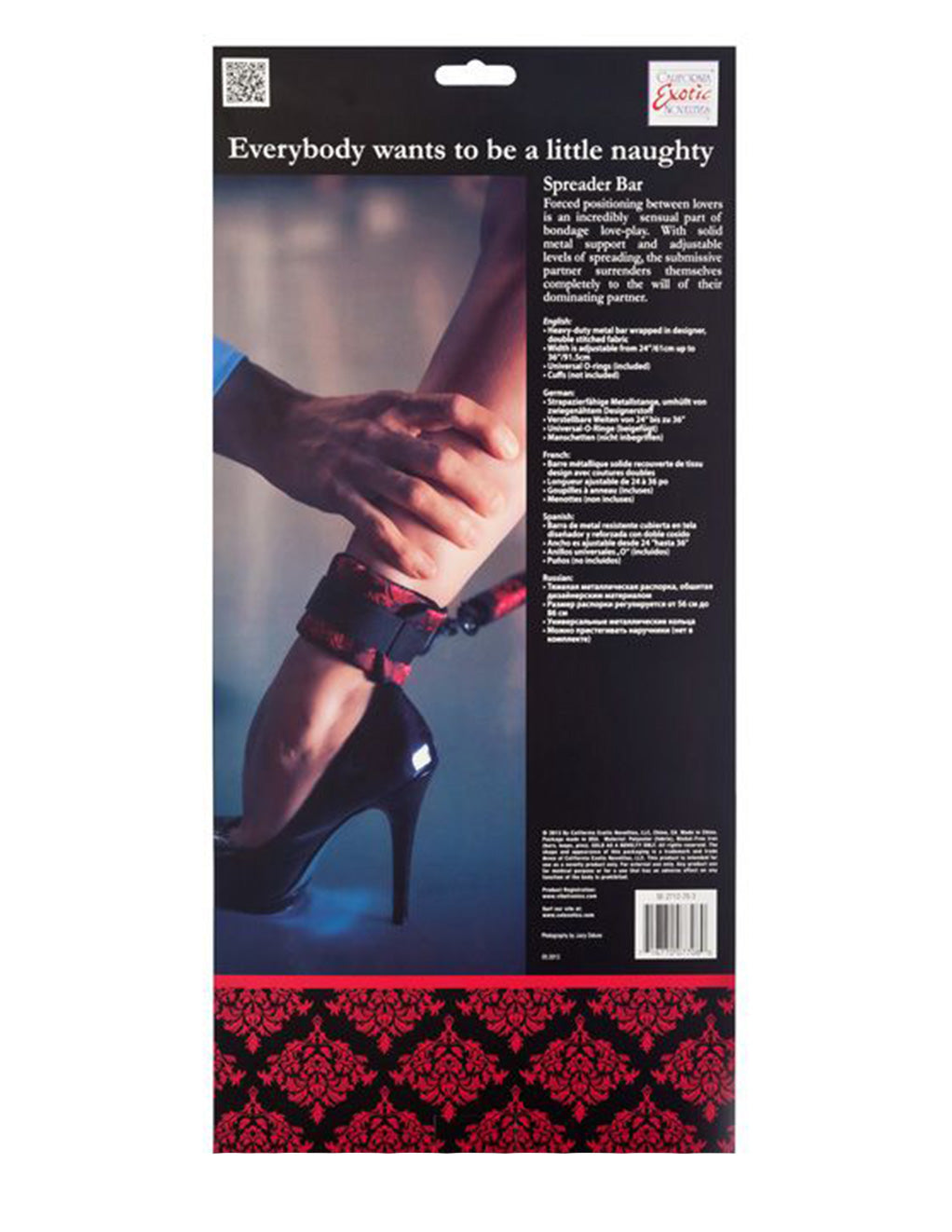 Scandal Spreader Bar
20% off 2 Sale Items, 30% off 3 Sale Items Offer auto applied, some exclusions may apply.
The Scandal Spreader Bar can expand from 24 to 36 inches long. It is wrapped in double-stitched designer fabric with a beautiful red and black floral print.  It comes with universal O-rings to attach the cuffs of your choice.  
Pair your favorite ankle restraints with this spreader bar.  The bar, when paired with ankle restraints, forces the legs to be spread wide open.  It leaves its user vulnerable to their dominant's whim.  It is exciting and leaves the user at the mercy of the dominant's desires.   The soft sensitive areas in between are left exposed.  It's exciting to imagine what the dominant will do next.  Build an emotional connection and trust as you explore BDSM with your partner.  Heightened sensations increase as the user is under the dominant's control.  
*Cuffs sold separately
This product has a 1 year manufacturers warranty through CalExotics
Use with the cuffs of your choice, not included
Don't forget your safe word
Details
1 Year Warranty via CalExotics
Color: Red/Black
Material: Polyester, Metal
Size: 12 to 36 inches
Brand: Scandal, California Exotics
Model #: SE-2712-70-3