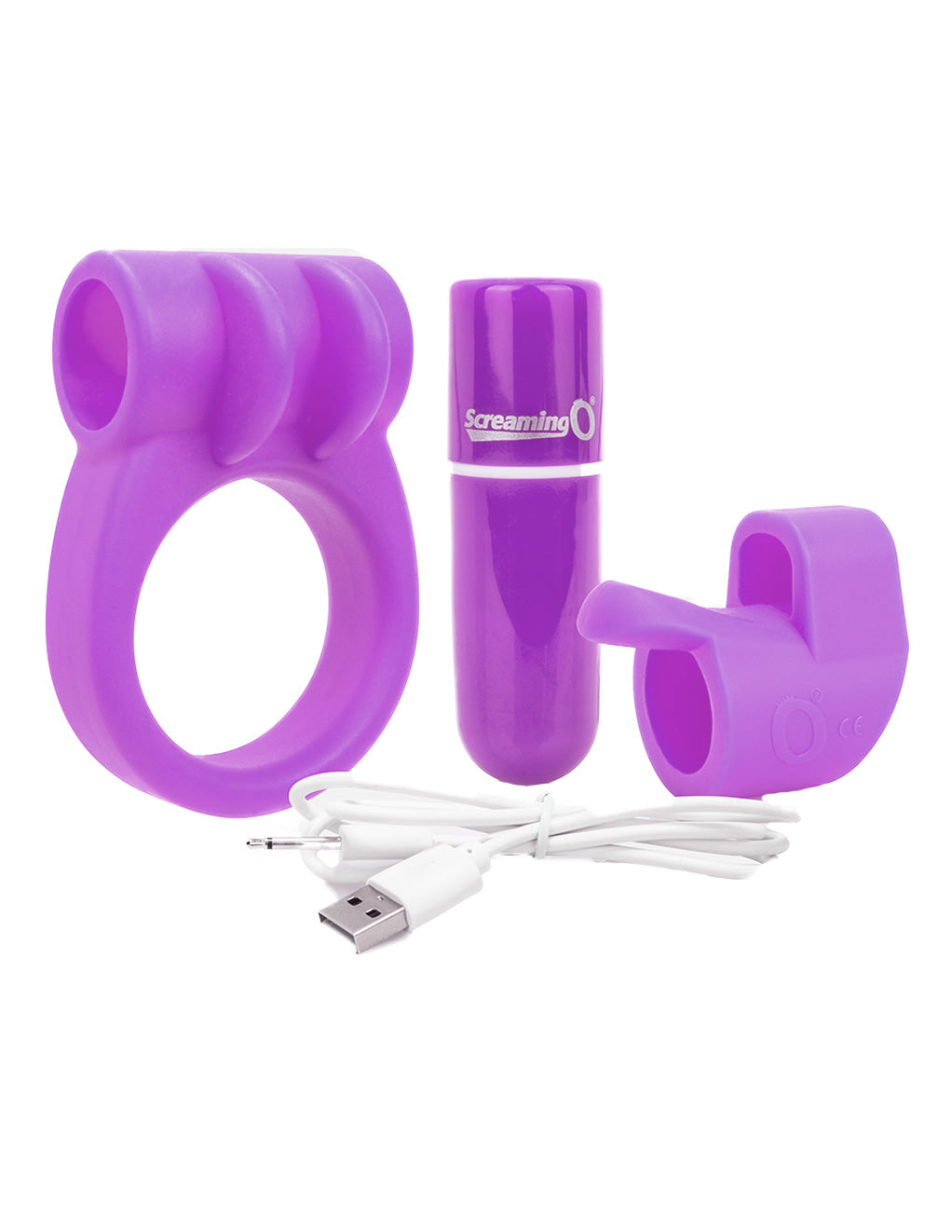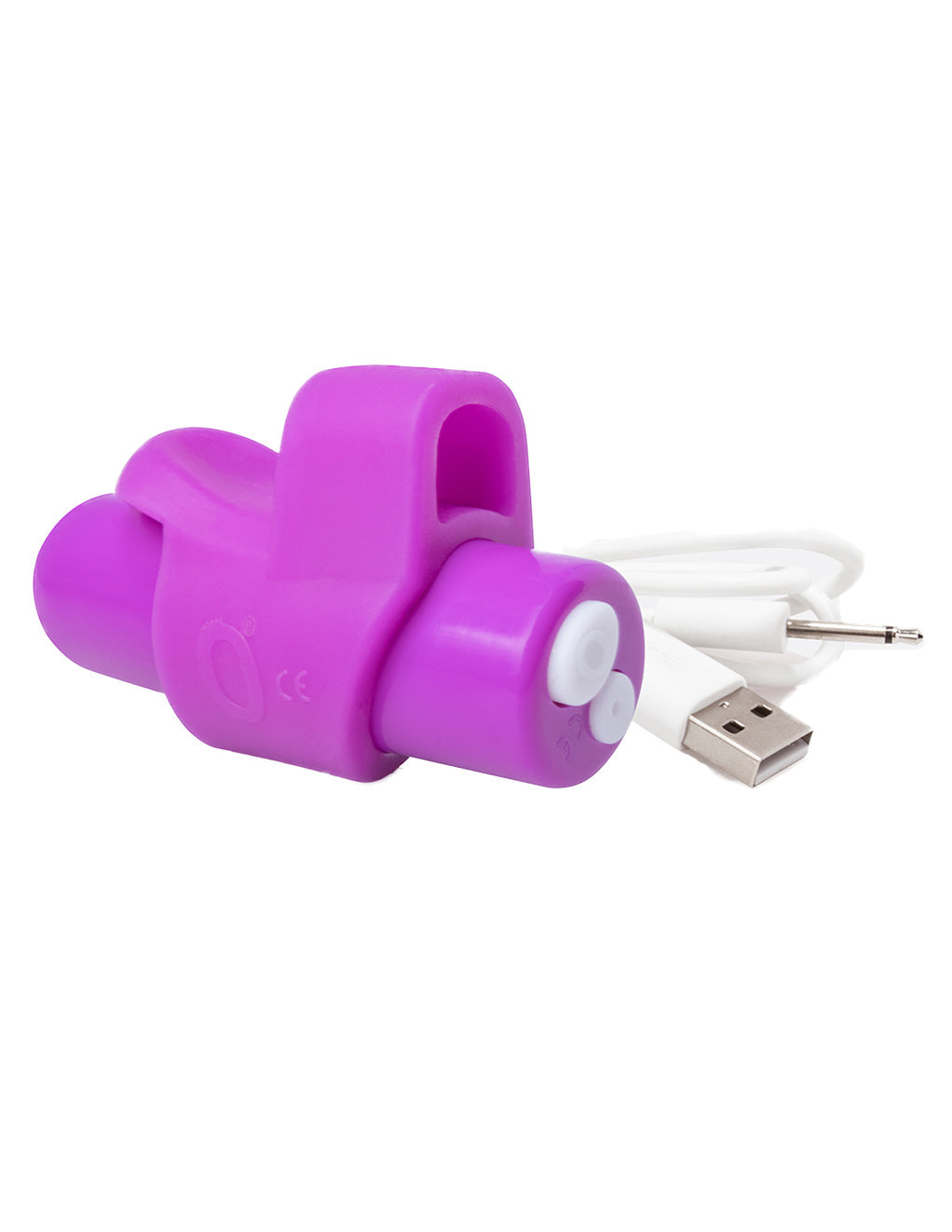 Screaming O Rechargeable Sex Toy Combo Kit #1
20% off 2 Sale Items, 30% off 3 Sale Items Offer auto applied, some exclusions may apply.
All-in-one sex toy kit for all the ways you play.
Enjoy all-in-one fun with Charged CombO Kit #1, a complete better sex kit powered by 10 FUNctions of deep rumbling Vooom® vibration. This convenient collection includes a stretchy two-sided cock ring and comfortable fingertip sleeve – both made of body-safe True Silicone® – for the widest variety at a value price.
Included in each Charged CombO kit is a rechargeable 10-FUNction bullet vibe powered by Vooom® technology, a low-pitch vibration that rumbles rather than buzzes for a deeper sensation, and two easy-to-use attachments to transform the experience.
Slip the ABS plastic bullet into the stretchy two-sided cock ring to enjoy vibrating enhancement with a partner, or insert the bullet into the finger sleeve to transform your fingertip into a powerful sex toy. You can even enjoy the bullet on its own for rumbling massage everywhere it touches – including inside bullet-compatible sex toys, like harnesses or dildos! However you choose to use it, Charged CombO Kit #1 vibrates for more than 60 minutes on a single charge, is 100% waterproof, and comes with a USB charge cable so you can power it up right out of the box.
This product comes with a 2 year limited warranty through Screaming O
100% waterproof
60+ mins vibration
Wash with mild soap or your favorite toy cleaner
Details
2 Year Limited Warranty via Screaming O
Color: Purple
Material: Silicone
Measurements: Bullet: 2.5 x 0.75 inches, C-Ring: 2 x 0.6 inches, Inner Width: 1.4 inches
Brand: Screaming O