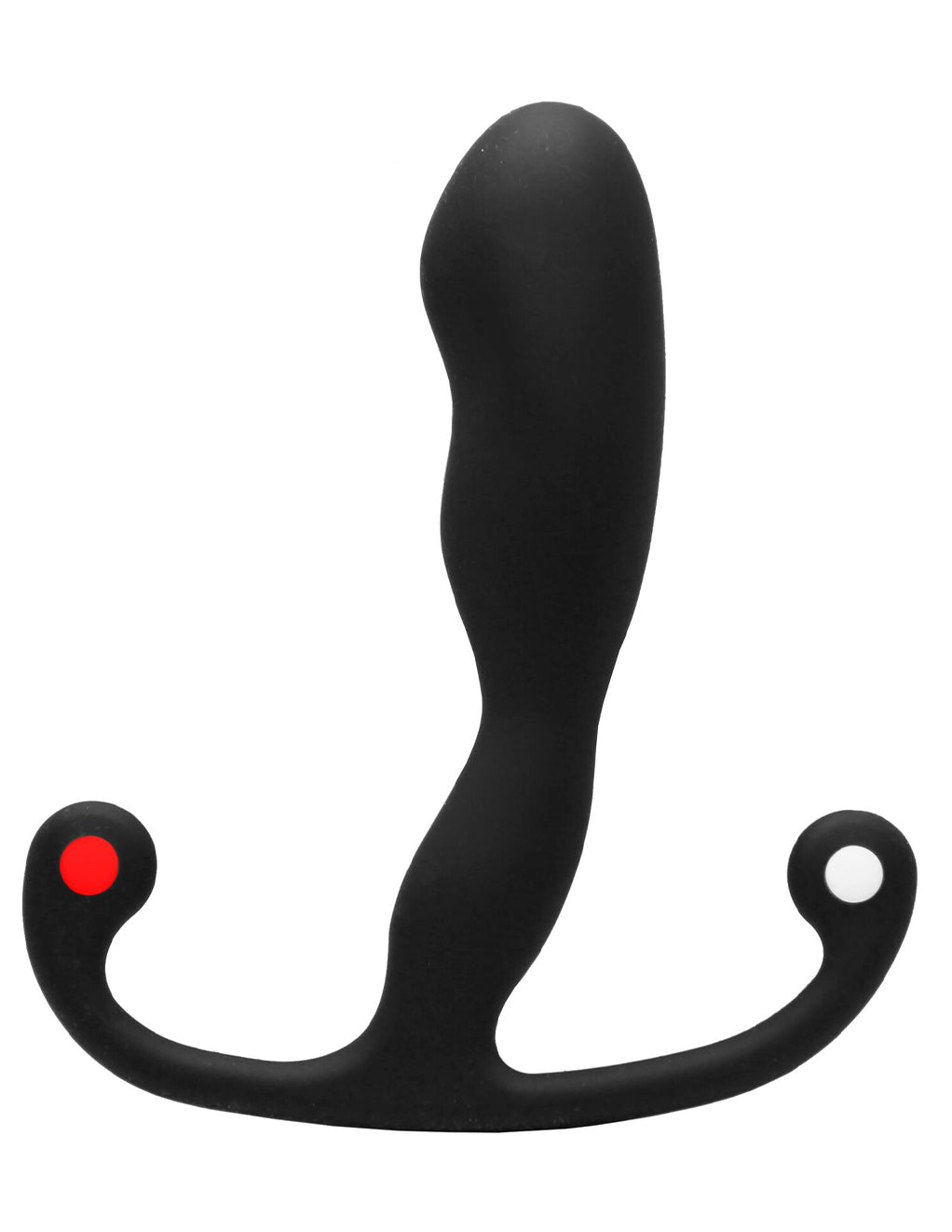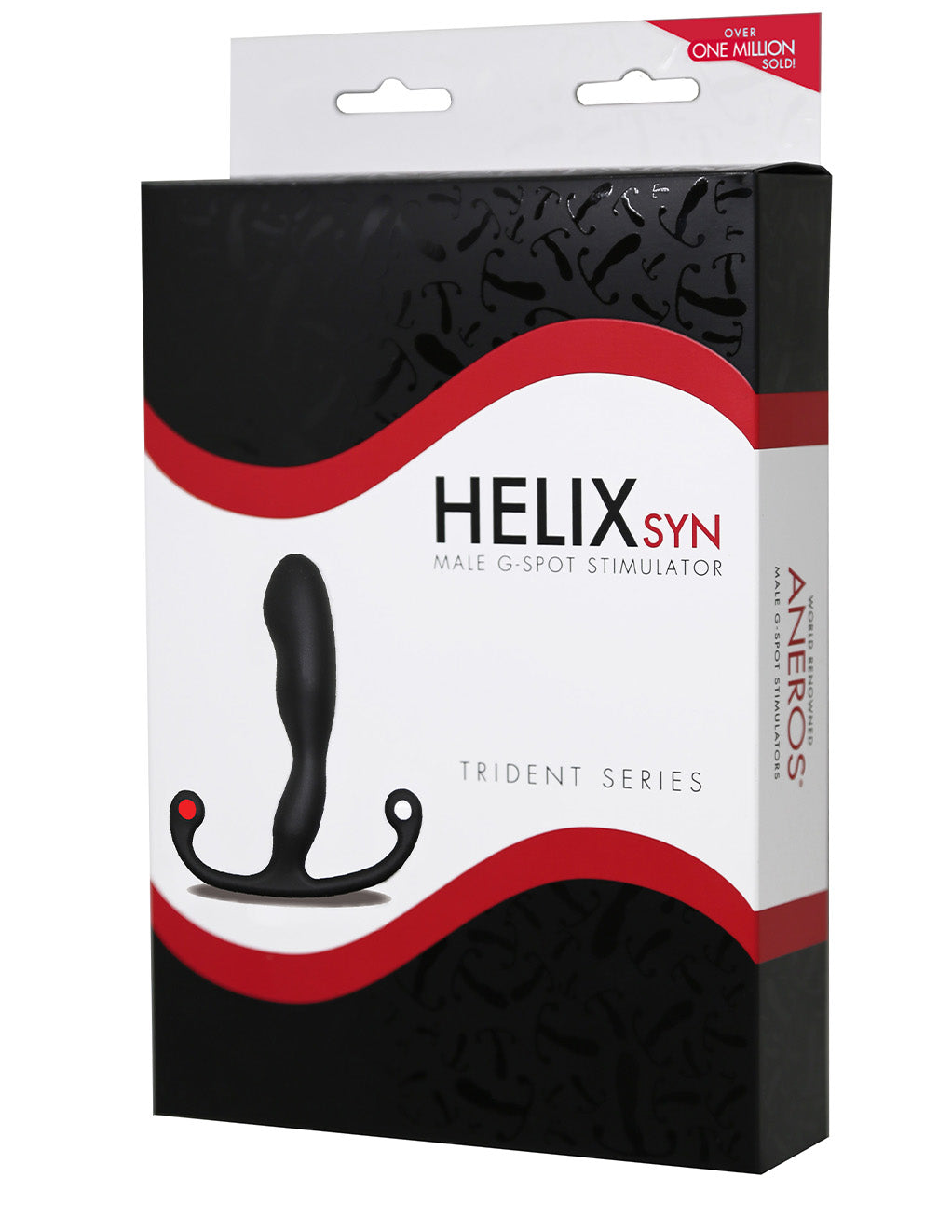 Aneros Helix Syn Trident P-spot Massager
The Helix Syn by Aneros' Trident Series is an ultra-stimulating prostate toy.  It has 4 inches of insertable length, 0.98 inches of its widest with, and has 1.75 inches of length from stem to the perineum.  It is made with medical grade silicone, making it hypoallergenic and hygienic due to its non-porous surface.  This prostate toy was ergonomically designed to stimulate the P-spot.  Its big bulbous head and wavy bumps massage the sphincter as it goes in.  The curved head hits the P-spot as the sphincter muscle naturally pulls the toy in.  The stem stimulates the prostate through the perineum from the exterior as it anchors the toy.  
Use this prostate toy during sex or masturbation.  It will give you extra stimulation that you will enjoy.  Use only water based lubricant and clean your toy with toy cleaner before and after each use.  
This product has a lifetime warranty for all non-rechargeable and non-battery powered products.  Click here to visit their warranty page.
Compatible with only water based lubricant
Wash toy in hot water with toy cleaner
Dry and store in a cool, dry place away from direct sunlight
Store separately from TPE products to avoid damge
Details
Lifetime Warranty via Aneros
Color: Black
Material: Silicone
Tip Width: 0.98 inches
Mid-Ridge Width: 0.86 inches
Stem to Perineum: 1.75 inches
Insertable Length: 4 inches
Brand: Aneros
Model #: 894757001911