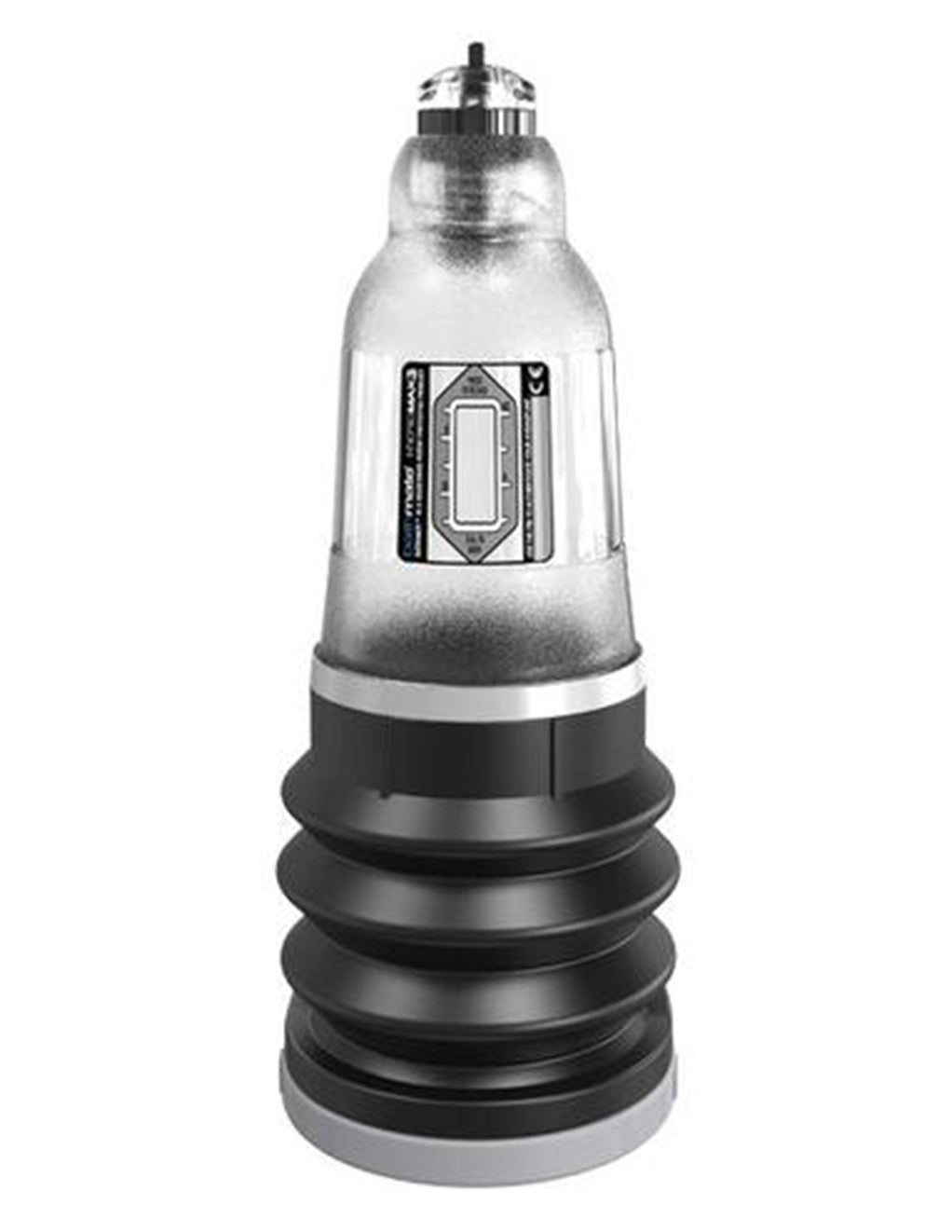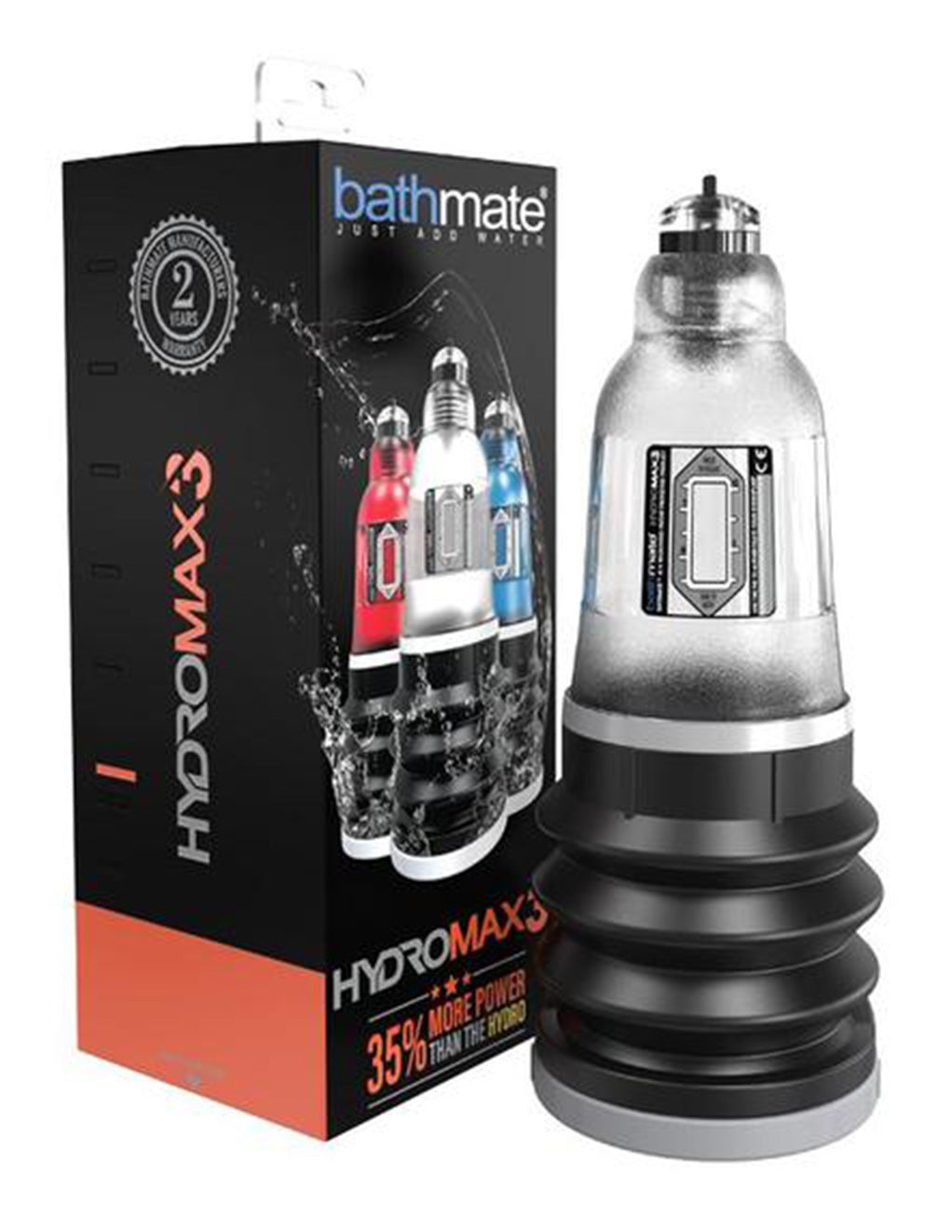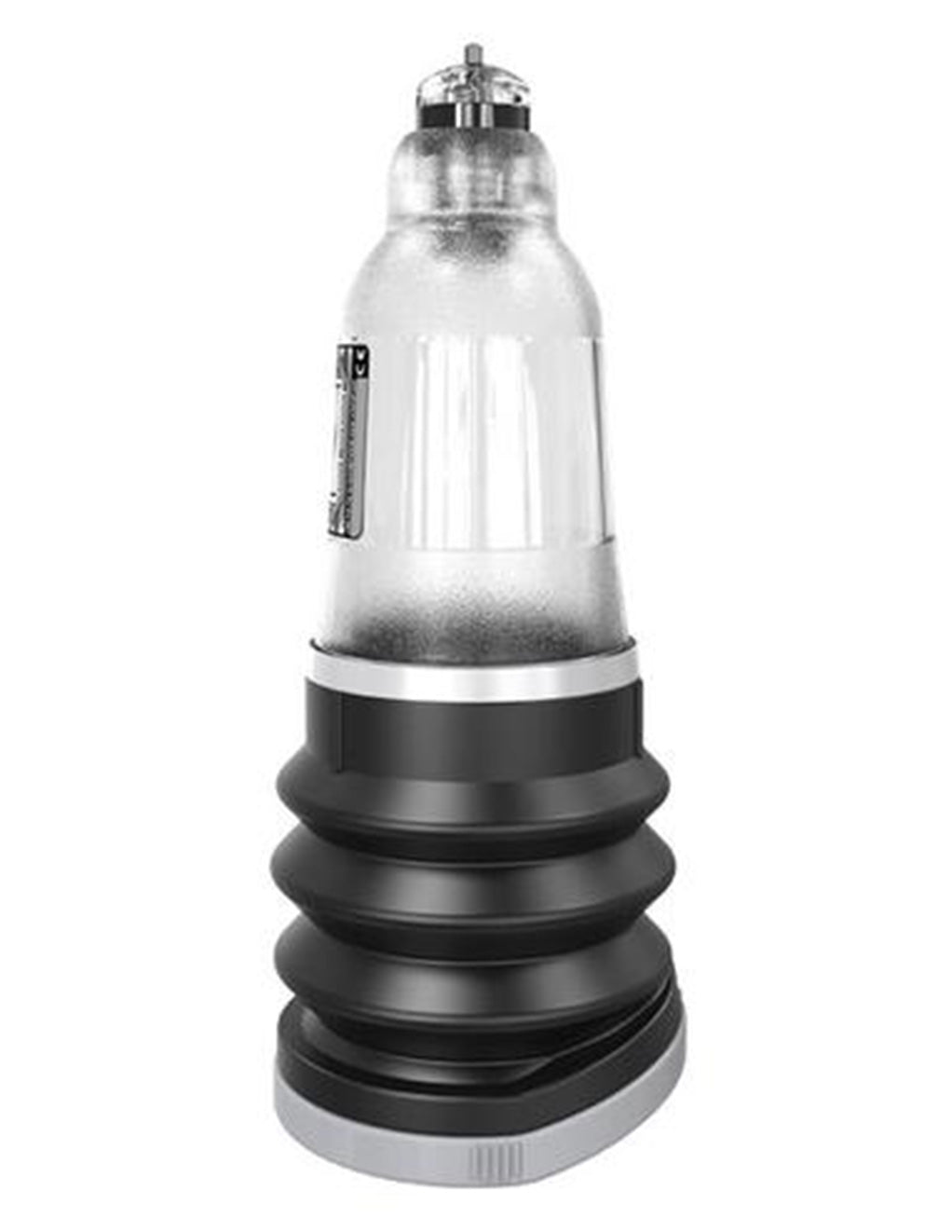 Bathmate Hydromax 3 Penis Pump
The Hydromax 3 by Bathmate is a strong penis pump.  It uses air and water pressure to draw blood forward into the blood vessels of the penis.  The Hydromax 3 was made for individuals with a penis length of 1 to 3 inches.  
Hydromax 3 can be used in the shower or the bathtub.  The pump is filled with water.  The penis is inserted with the pump opening, creating a suction against the skin around the penis.  The pump is pulled towards the body to create a vacuum like suction.  A valve at the top can be switched to relieve the pressure.  It is advised that the device be removed every 2 to 3 minutes during a 15 minute session to allow the penis to retract. Massage the penis for 2 minutes in a flaccid state.  Then begin the process again. 
Using Hydromax 3 for up to 15 minutes daily improves maximum blood flow to the penis, increasing girth and length.  It also increases sensitivity which makes ejaculation even more pleasurable.
This product was designed for erect penis lengths of 1 to 3 inches.
Clean before and after each use with warm water and your favorite toy cleaner
Compatible with any lubrication
100% waterproof
Use a cock ring after pumping to hold your erection longer
Details
Color: Clear
Material: Plastic
Length: 9.5 inches
Insertable length: 3.75 inches
Width: 3.5 inches
Brand name: Bathmate
Model #: BM-HM3-AB