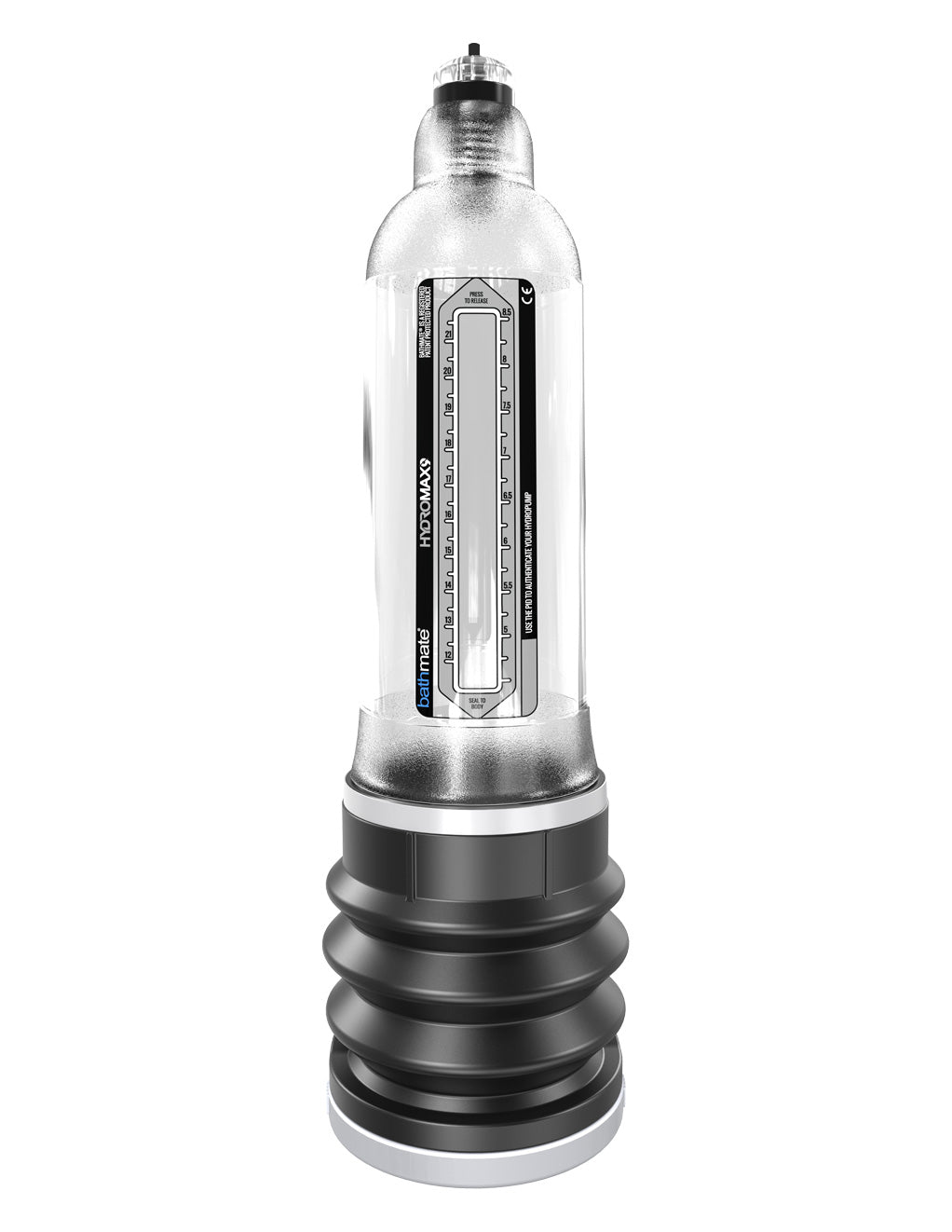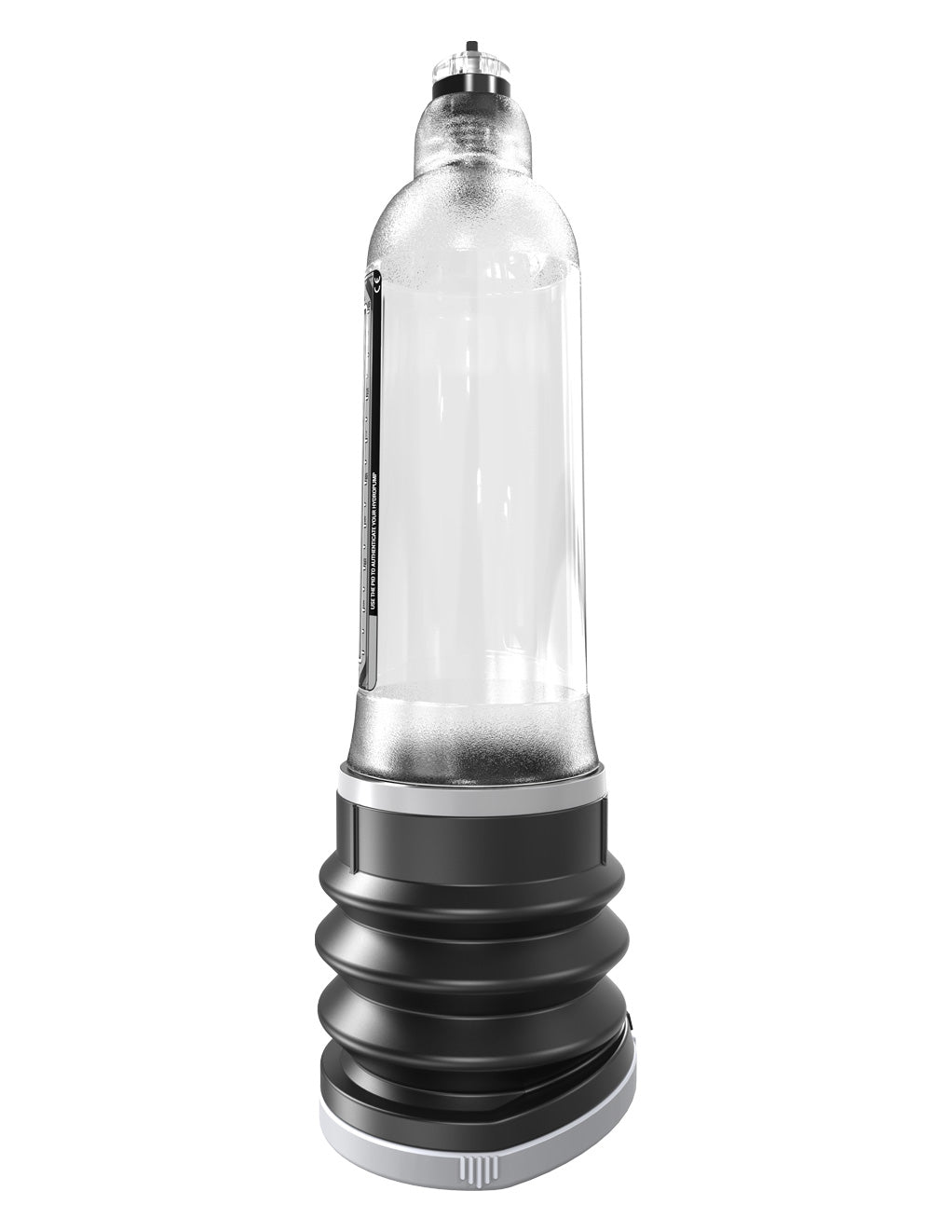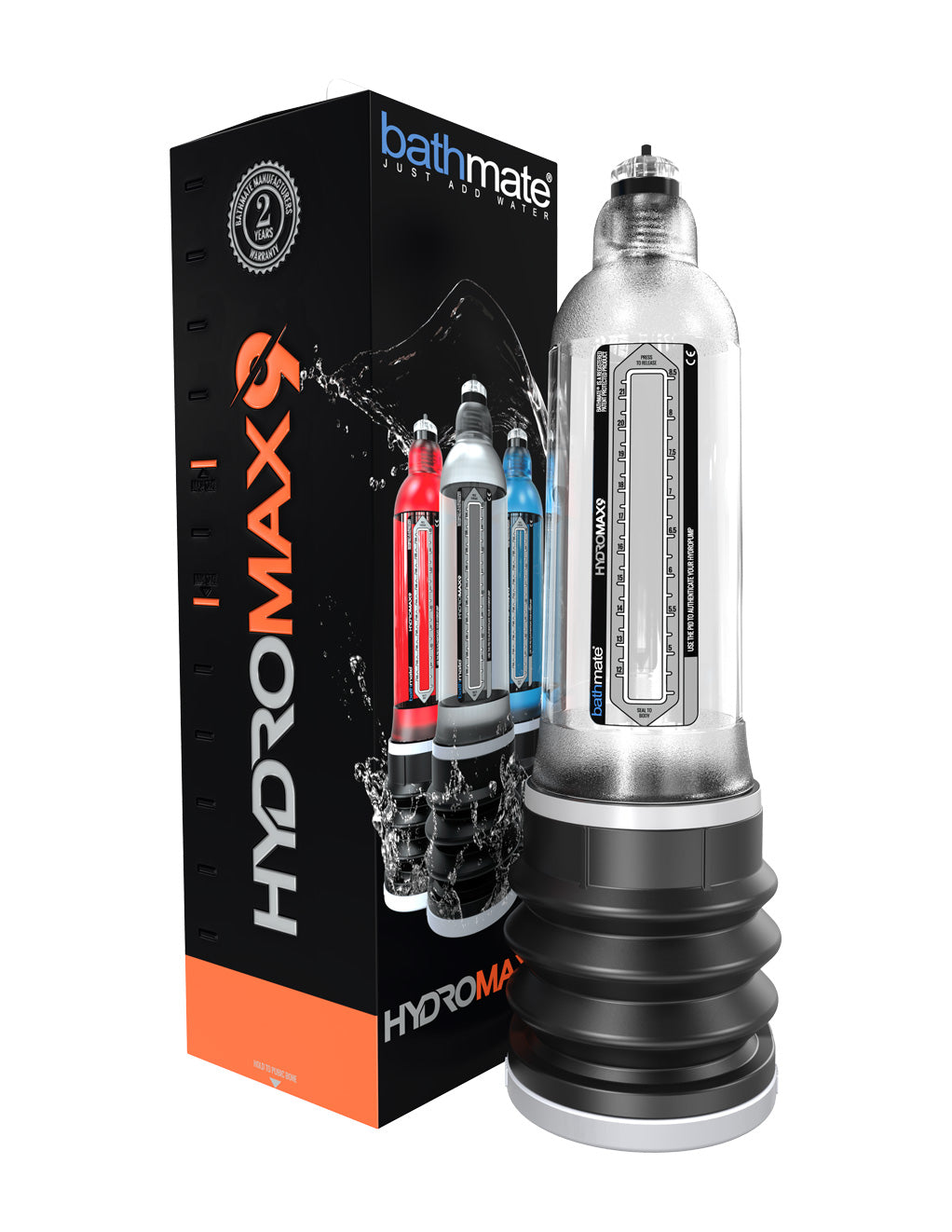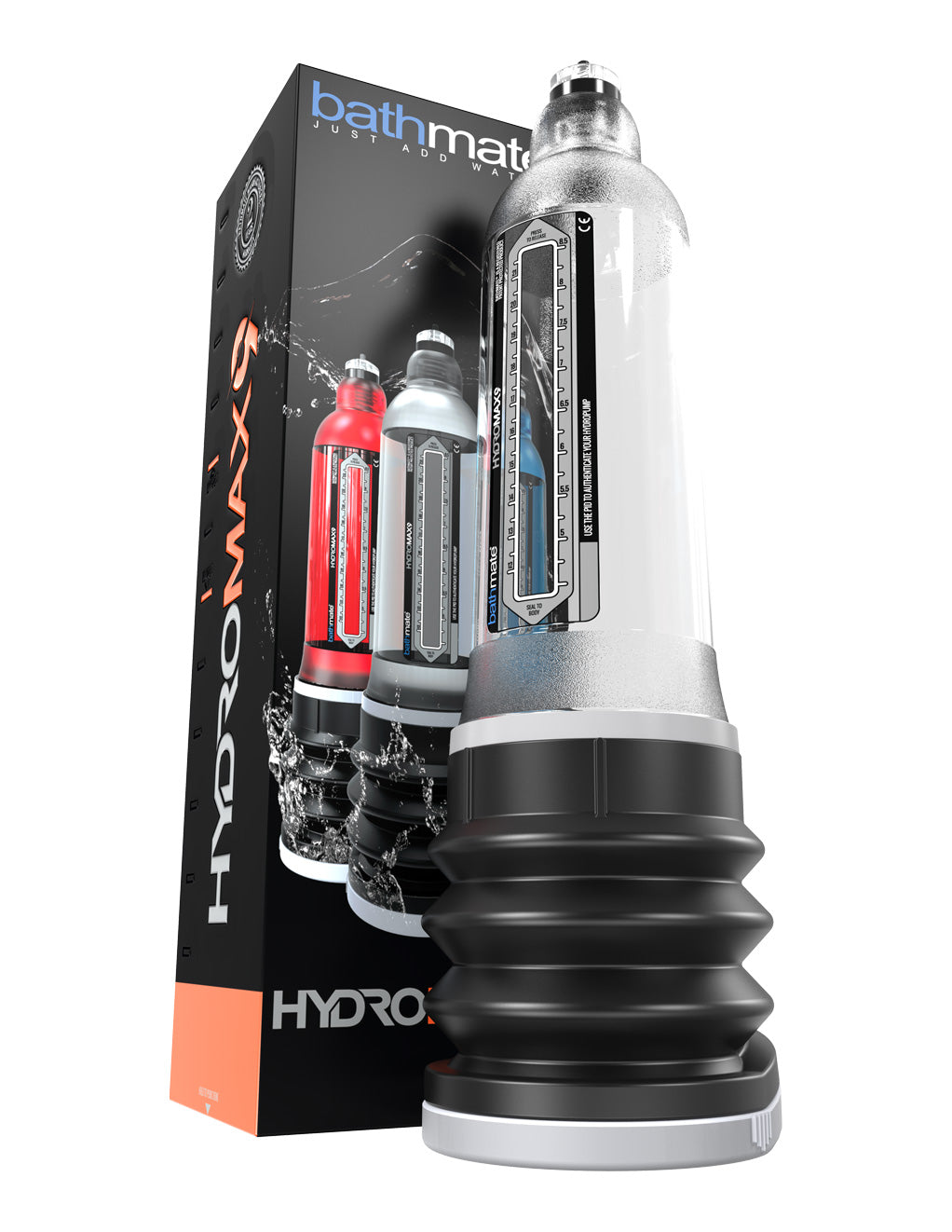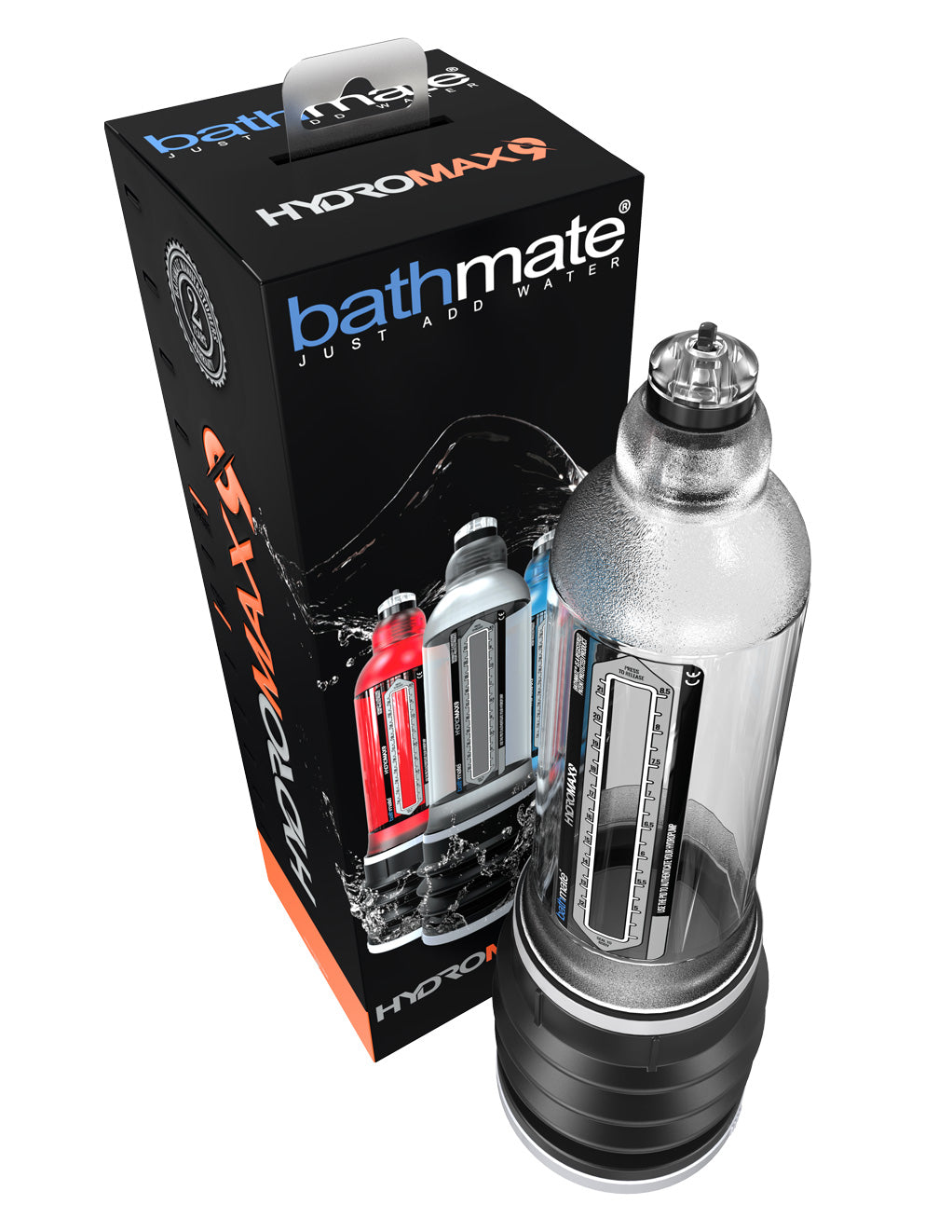 Bathmate Hydromax 9 Penis Pump
The Hydromax 9 by Bathmate is a water and air pressurized penis pump designed to be used in the bath or shower. Stronger than its predecessor, this pump is bigger and better, catering to individuals with an erect penis length between 7 and 9 inches.  It will help you increase the size and quality of your erection.  
Hydromax 9 is the largest model in the Hydromax series.  Enhanced for more convenience and even better results, it includes a new bellows pump.  This new pump is more durable, powerful, easier to use, and more flexible for your comfort.  It is longer with less internal curves for your growth and convivence.  
The new addition of a removable pad creates a tighter seal against the skin.  This minimizes suction loss and cuts your pump time down with maximized results.  The pad is comfortable, keeps the penis from contacting the bellows and prevents your testicles from entering the device.  
The Hydromax 9 features a new superflow latch valve that controls the flow of water.  The pump can now be closed as it is being filled without leakage. This pump is easily used with one hand and doesn't allow over stimulation for your safety. The measuring guide is labeled with both inches and centimeters to track your progress with each session. 
Using your Hydromax 9 once a day for a month will enhance blood flow to your groin, build a stronger erection, and can increase your sensitivity and stamina in every experience.   
The Hydromax 9 is recommended for individuals whose erect penis length is between 7 and 9 inches.
Compatible with water based lubricants
Wash in warm water with toy cleaner
Store in a cool, dry place
Details
Color: Clear/Black
Material: Plastic
Size: 16 x 2.5 inches, 11.5 inches insertable length
Brand: Bathmate