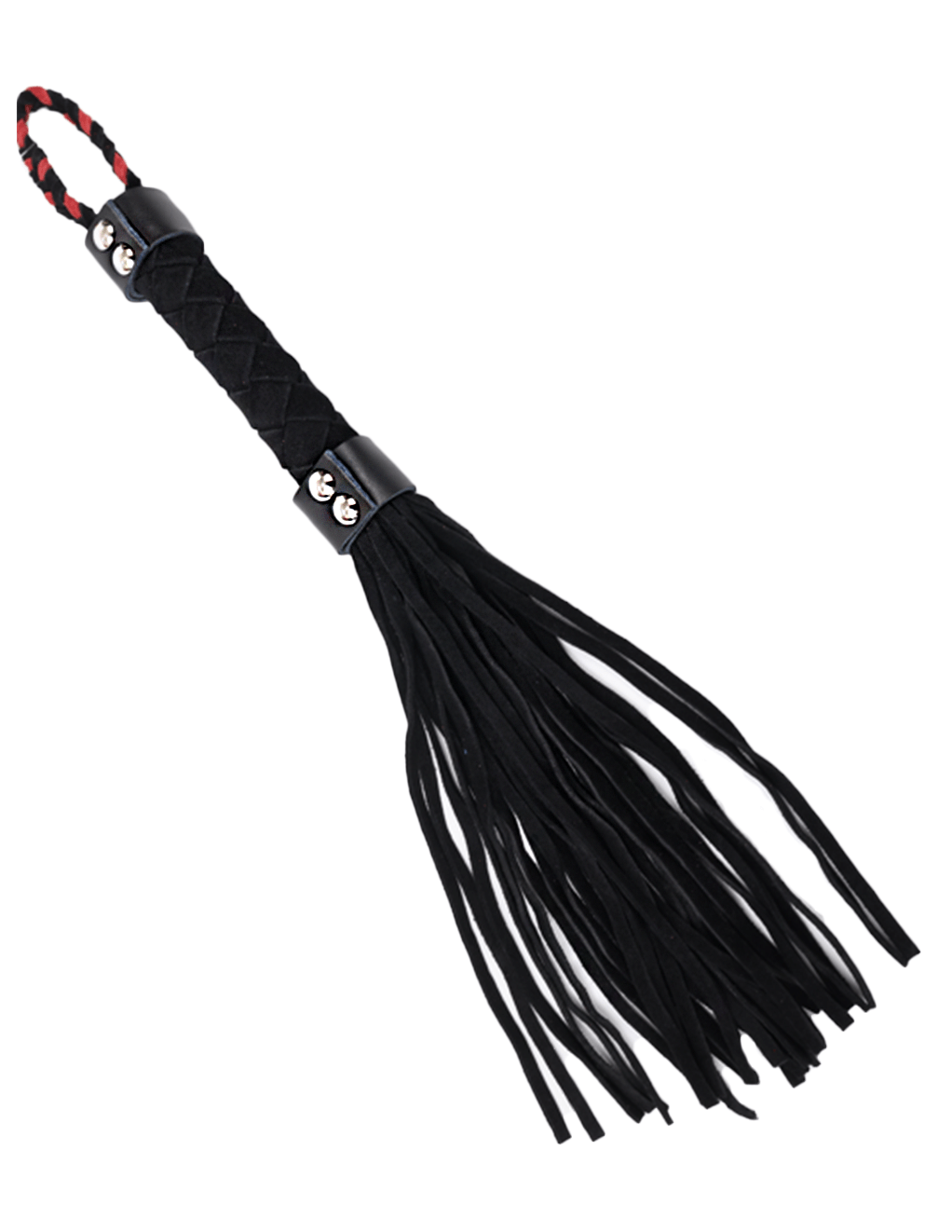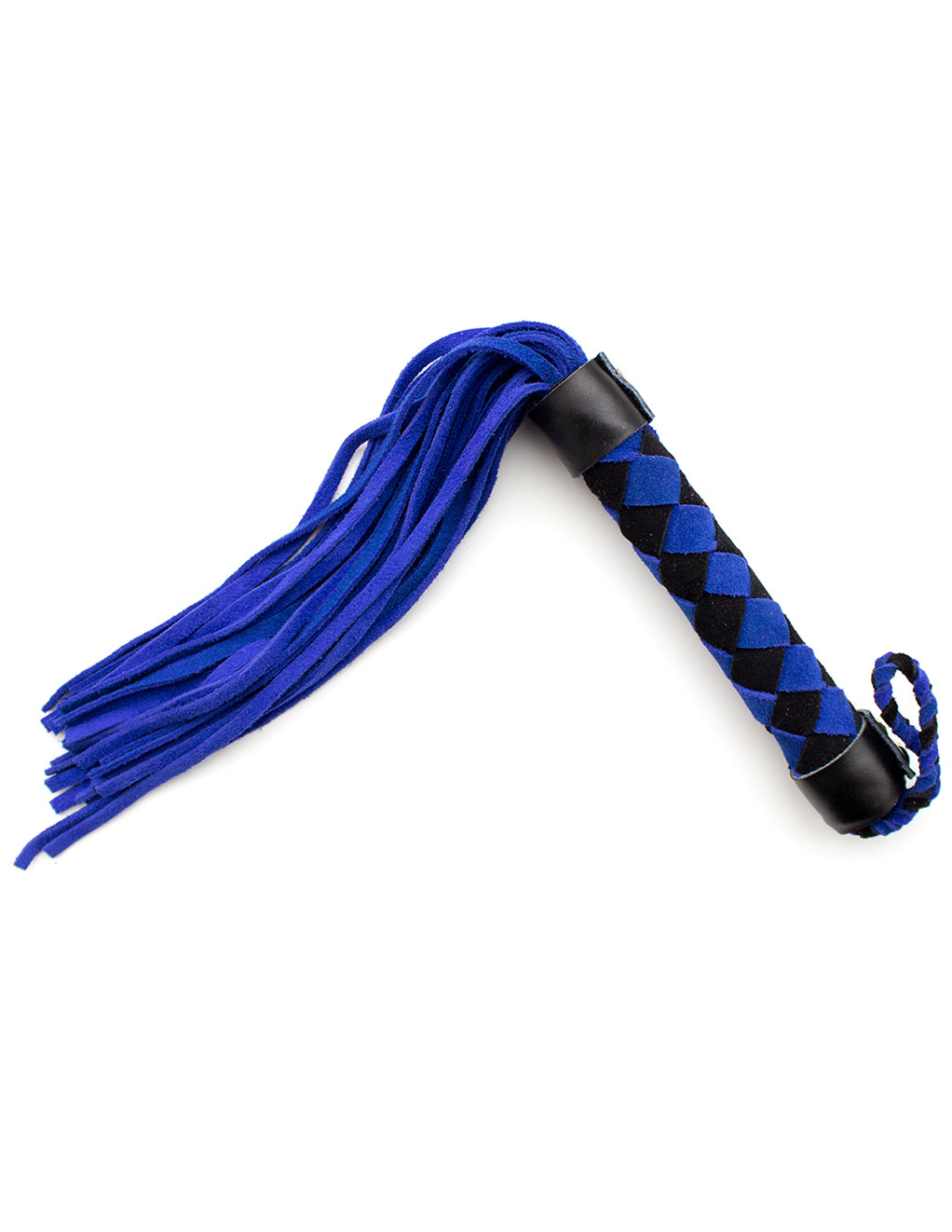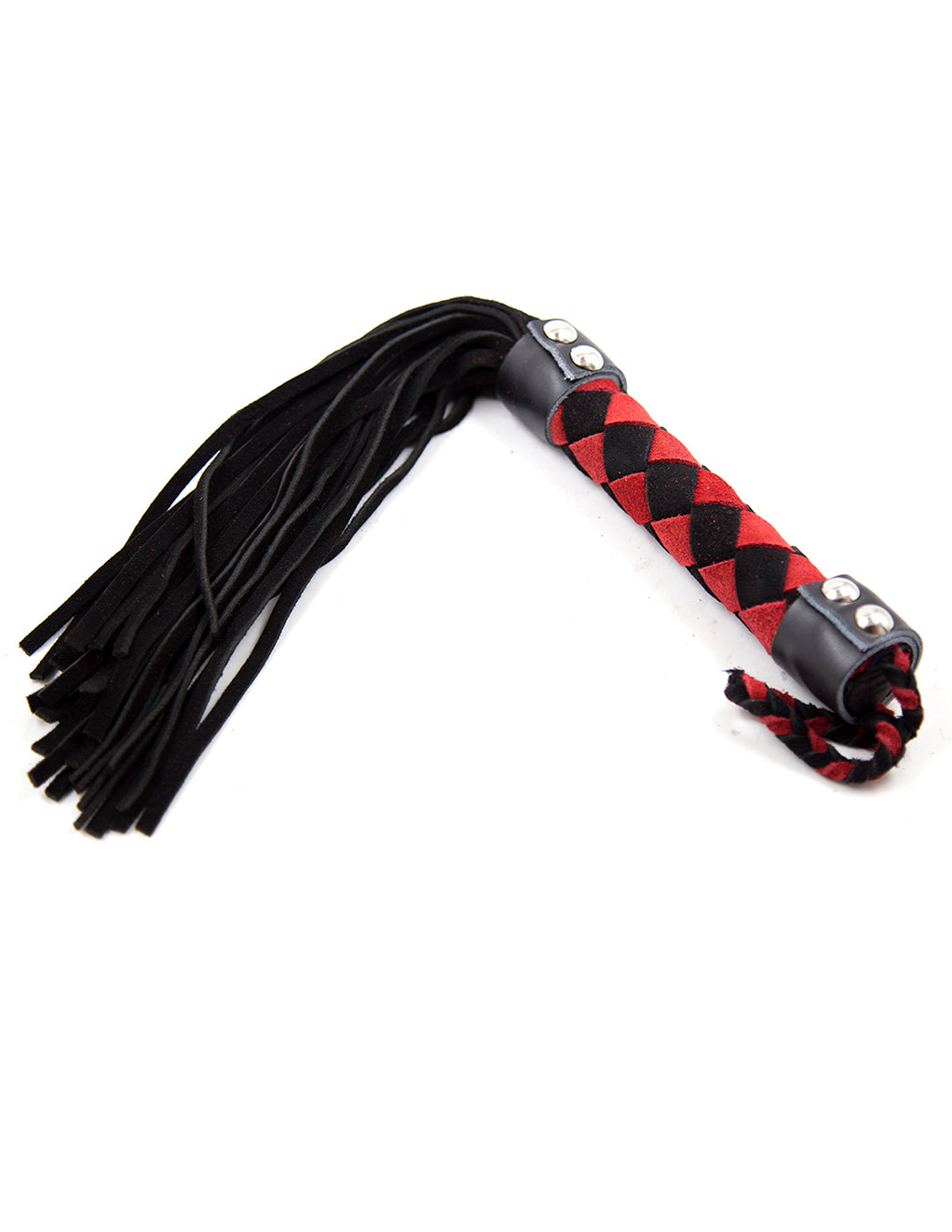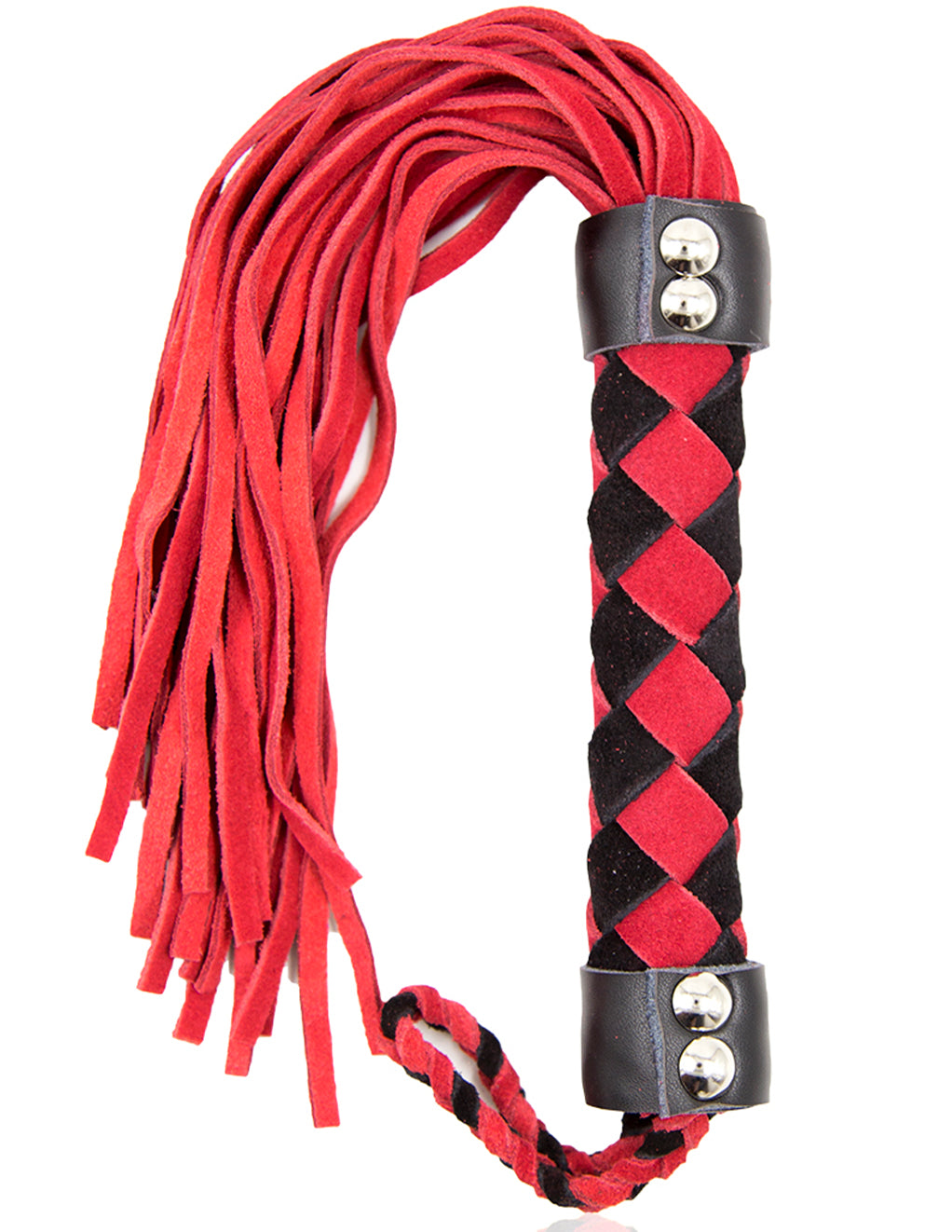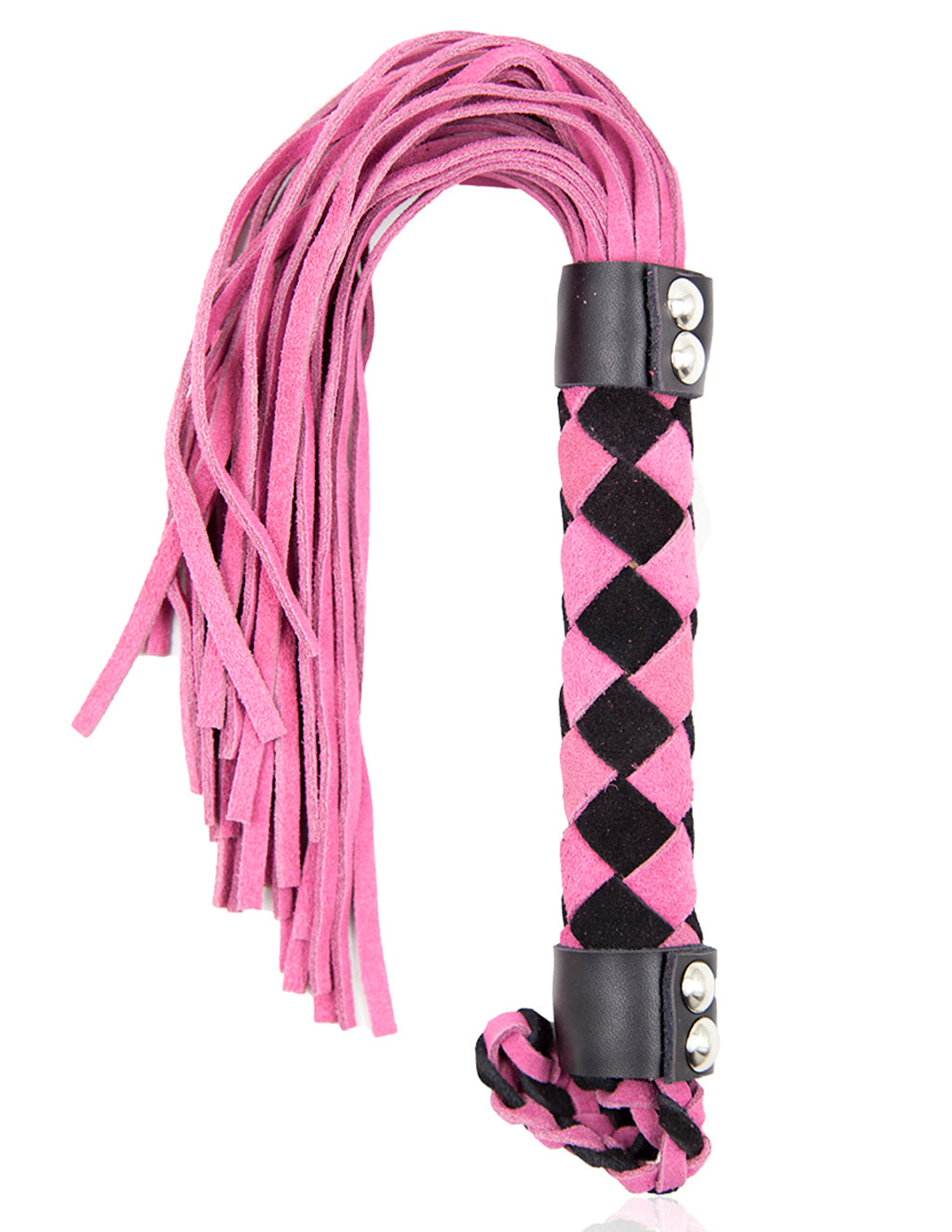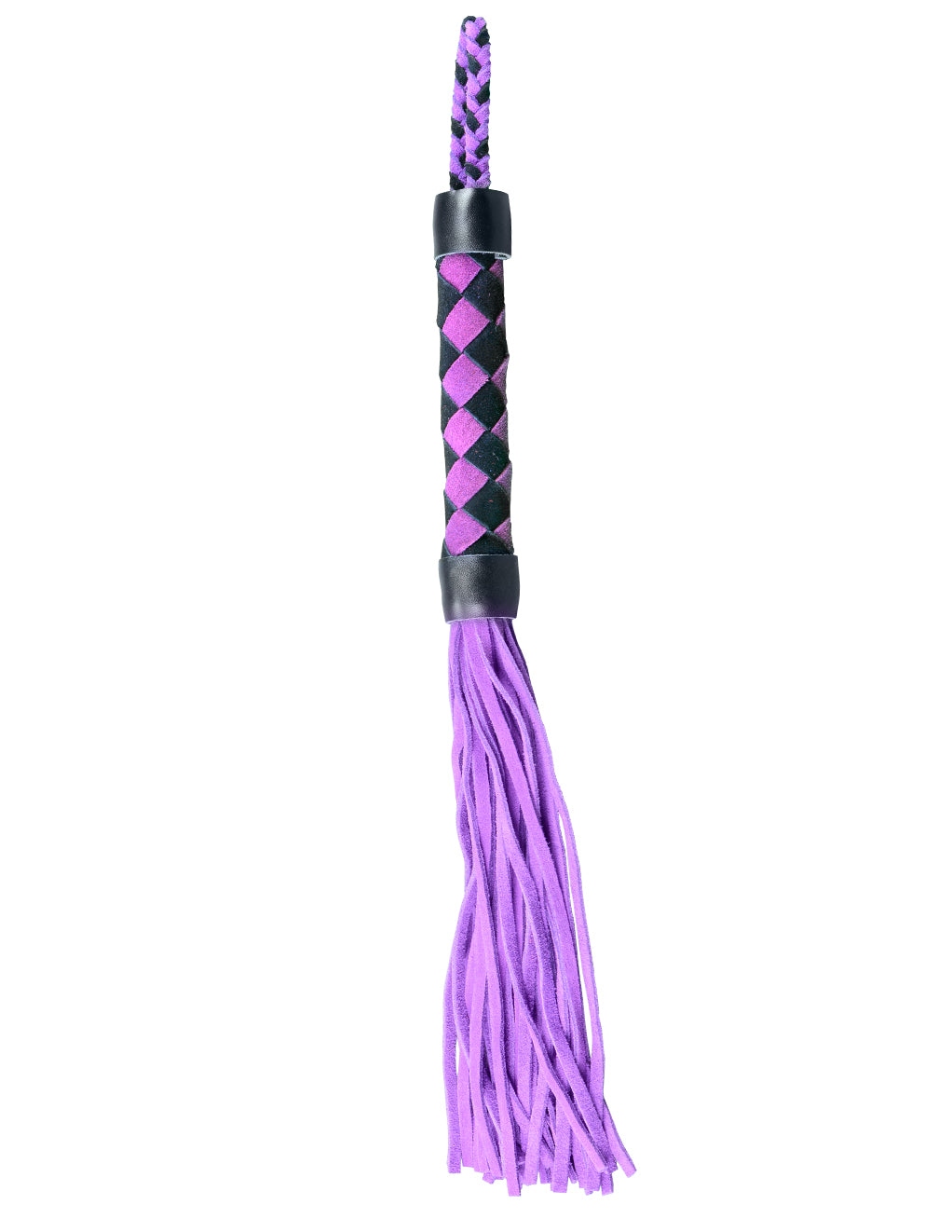 Bizarre Video 15" Leather Flogger
Bizarre Video's Leather Floggers are crafted beautifully with rich colors and quality leather.
The woven handle has metal grommets and features a braided wrist loop for easy storing.  This flogger is lightweight and compact with thin strands capable of delivering gentle kisses or a stinging blow.  This little flogger is perfect for kinky expeditions in your BDSM travel kit. A total length of 15.5" and multiple color options make this ideal for anyone interested or experienced in BDSM.
Please explore impact play with safety and consent.
This product includes a 1 year limited warranty through Ple'sür
Real leather
Hang to air dry after use
Leather conditioner recommended
Store in a cool, dry place
Details
1 Year Limited Warranty via Ple'sür
Color: Blue, Black, Black/Red,Pink, Purple, Red
Material: Leather

16"L x 2"W
Brand: Bizarre Video
Model #: PC75010BL, PC75010, PC75010BR, PC75010P, PC75010PP, PC75010R