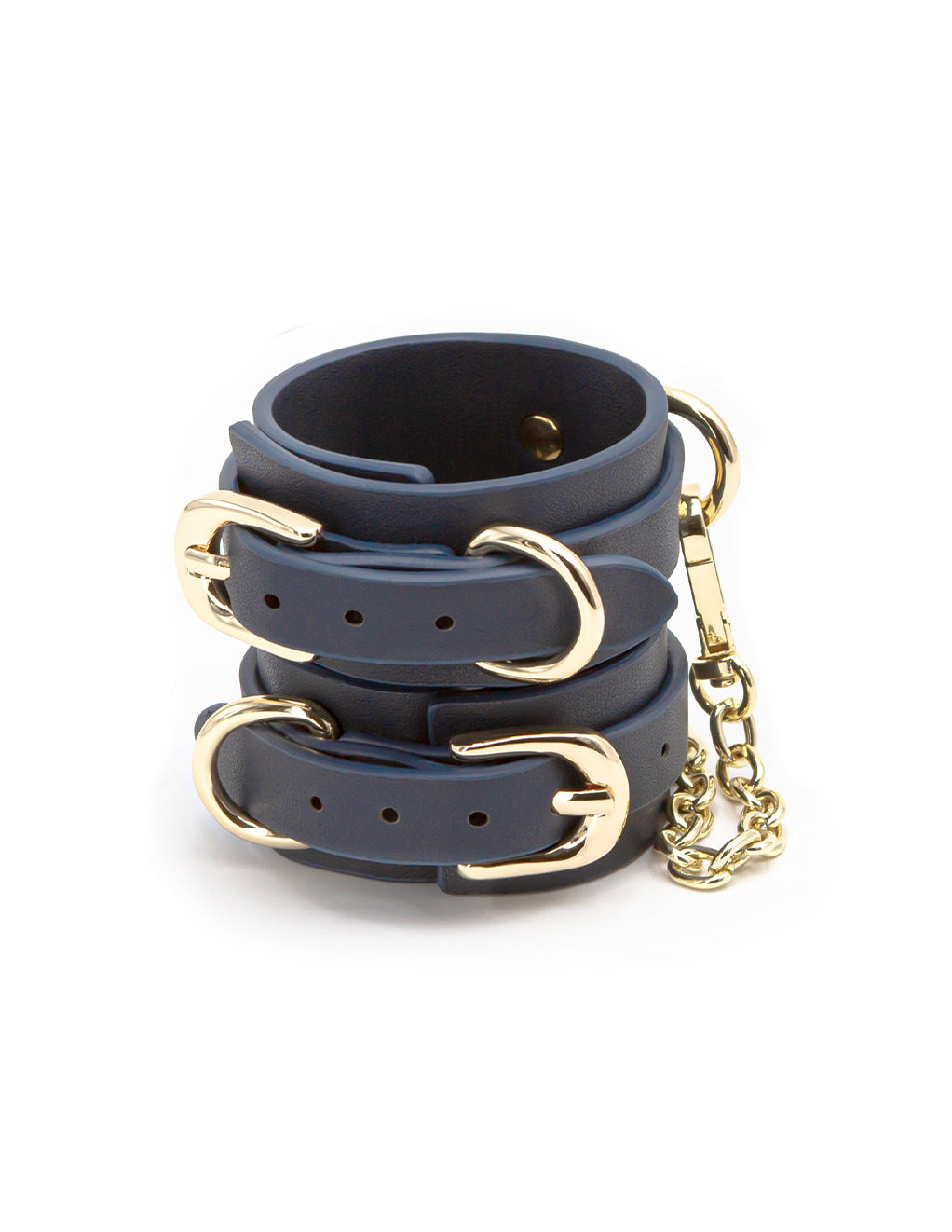 Bondage Couture Wrist Cuffs
Adorn your lover's hands in these beautiful Wrist Cuffs by Bondage Couture.  They are made of vegan leather with gold colored hardware.  The cuffs measure out to 11.57 inches long.  The chains can be detached and attached to bed restraints.  The wrist cuffs feel and look luxurious.  Pair these wrist cuffs with Bondage Couture's Ankle Cuffs for the full body bondage experience. 
These cuffs have a 1 year manufacturer's 
warranty
 through NS Novelties.
Details
Color: Blue
Material: PU leather, Metal
11.57 x 1.3 x 0.67 (Inches)
Brand: NS Novelties
Model #: NSN-1306-37