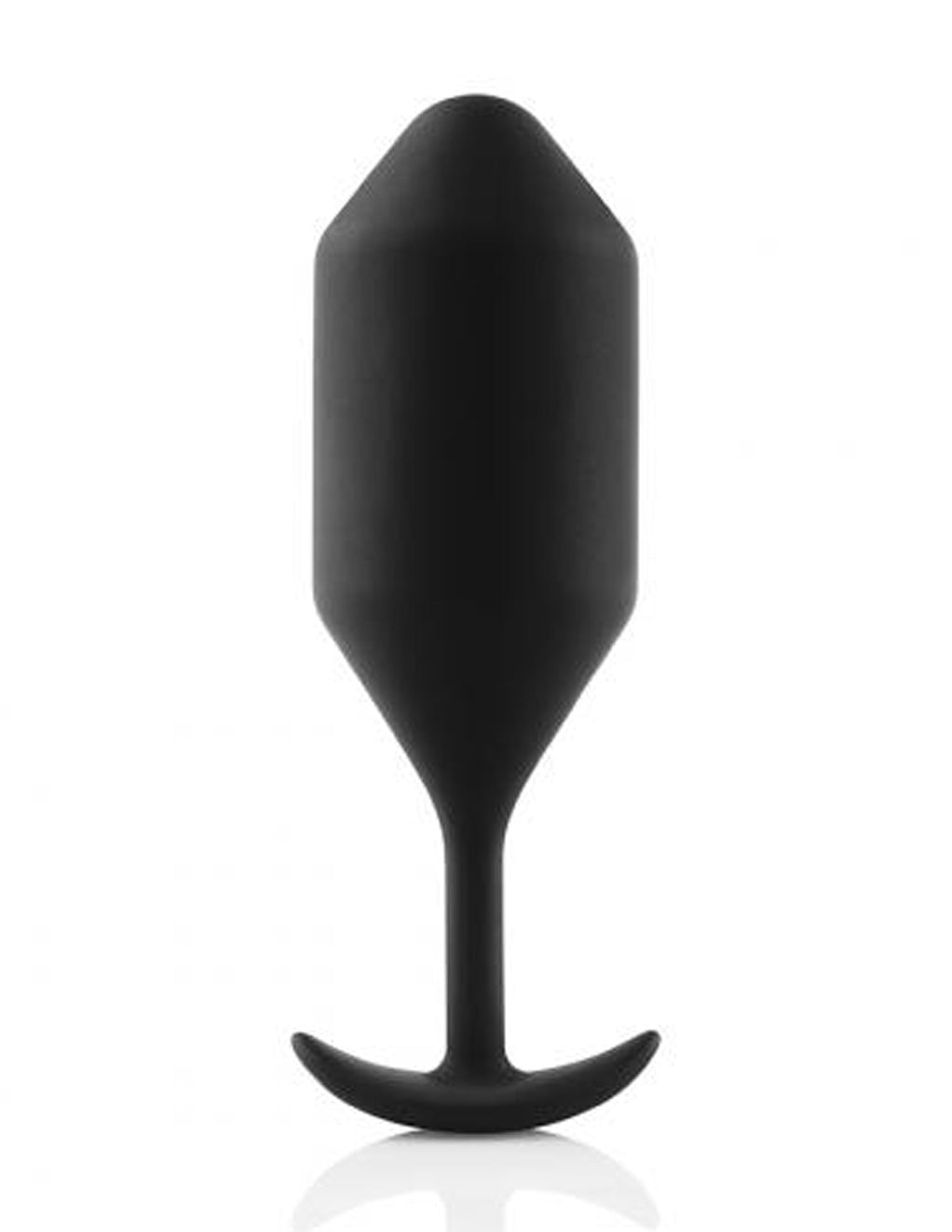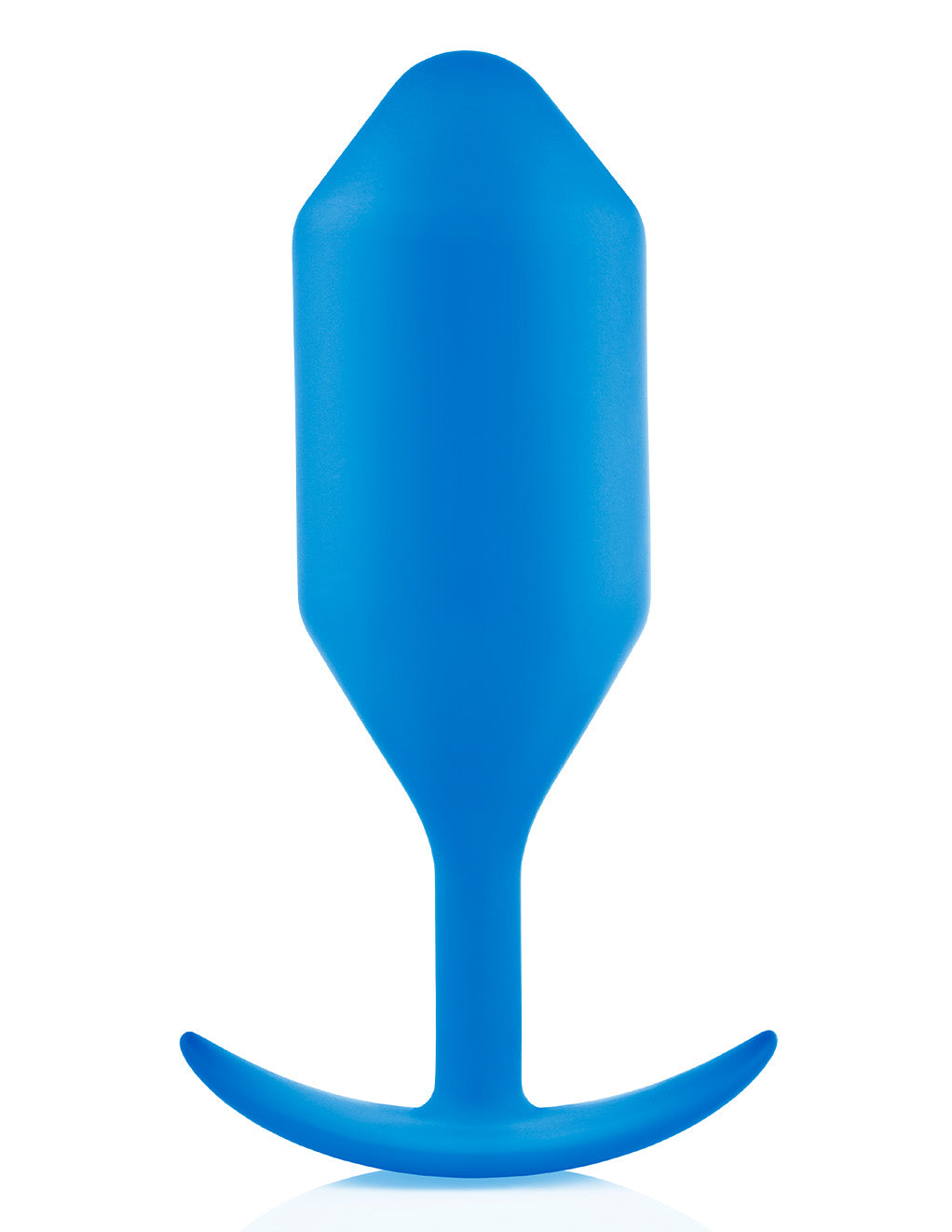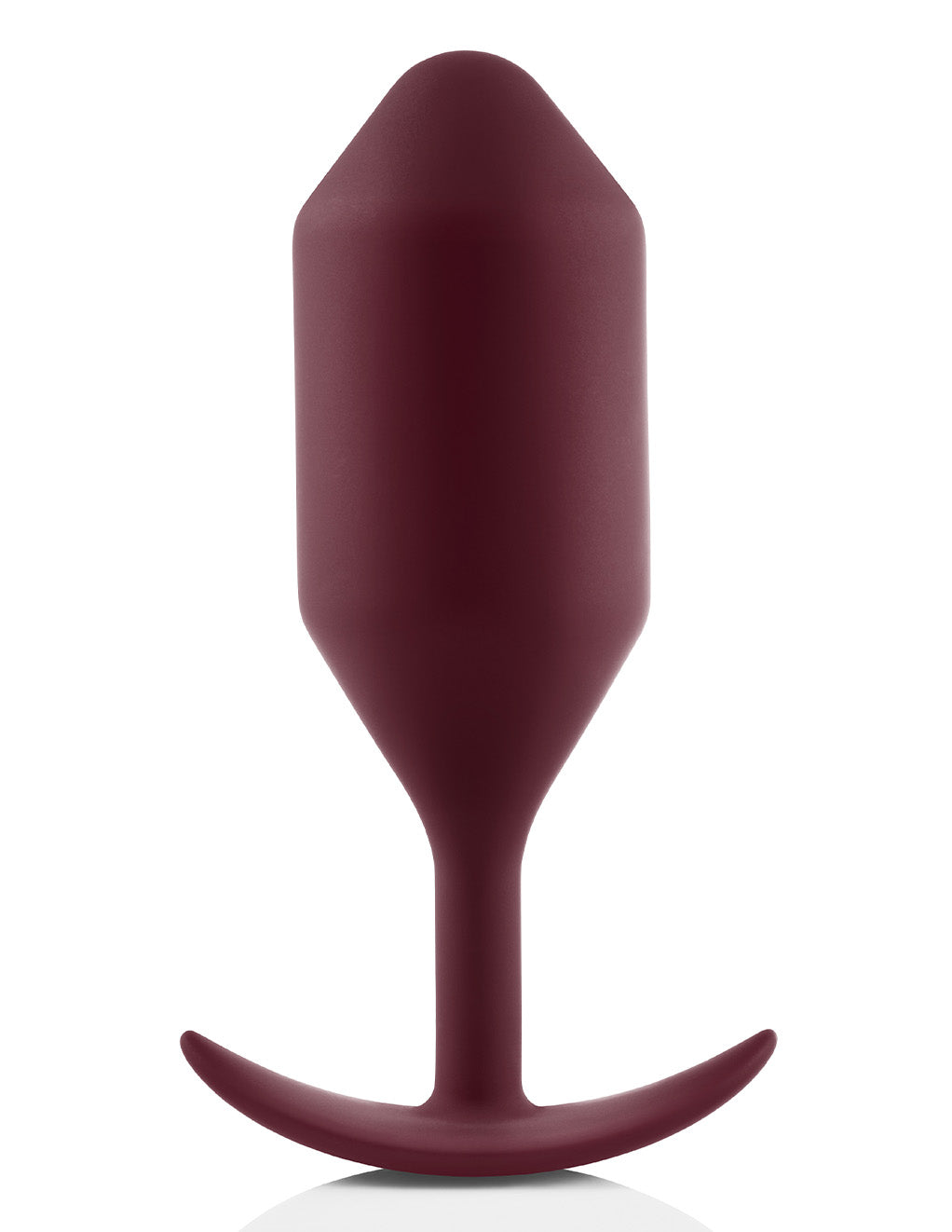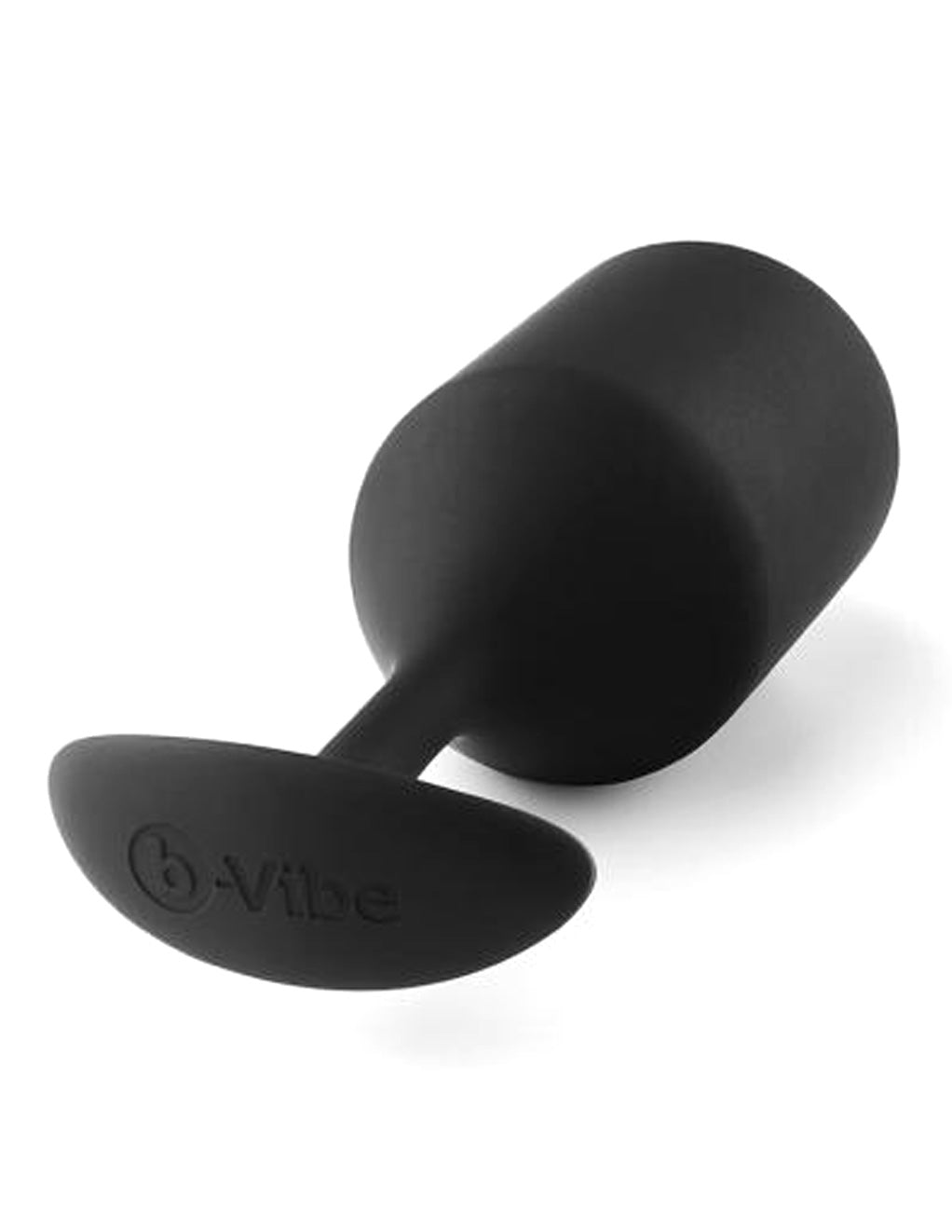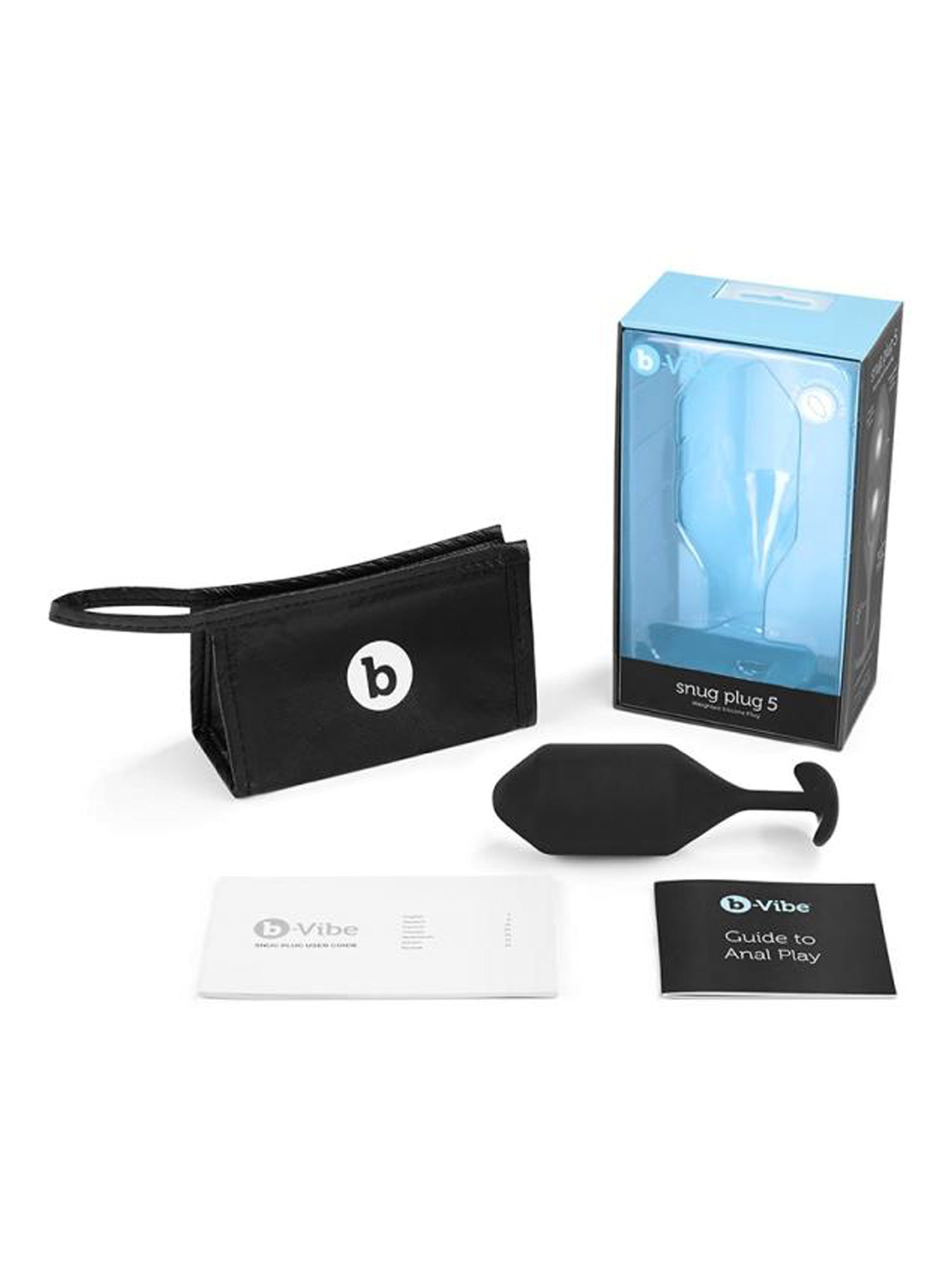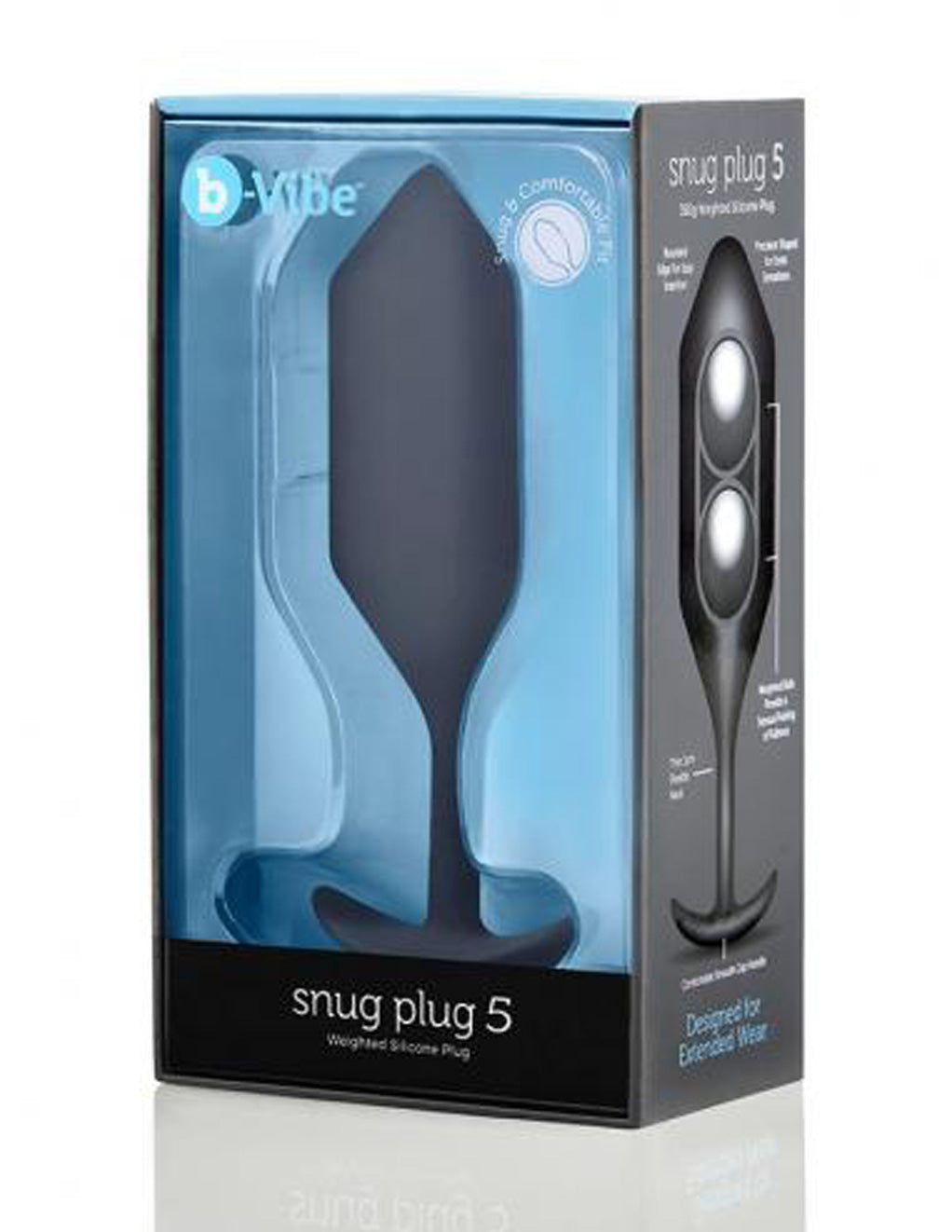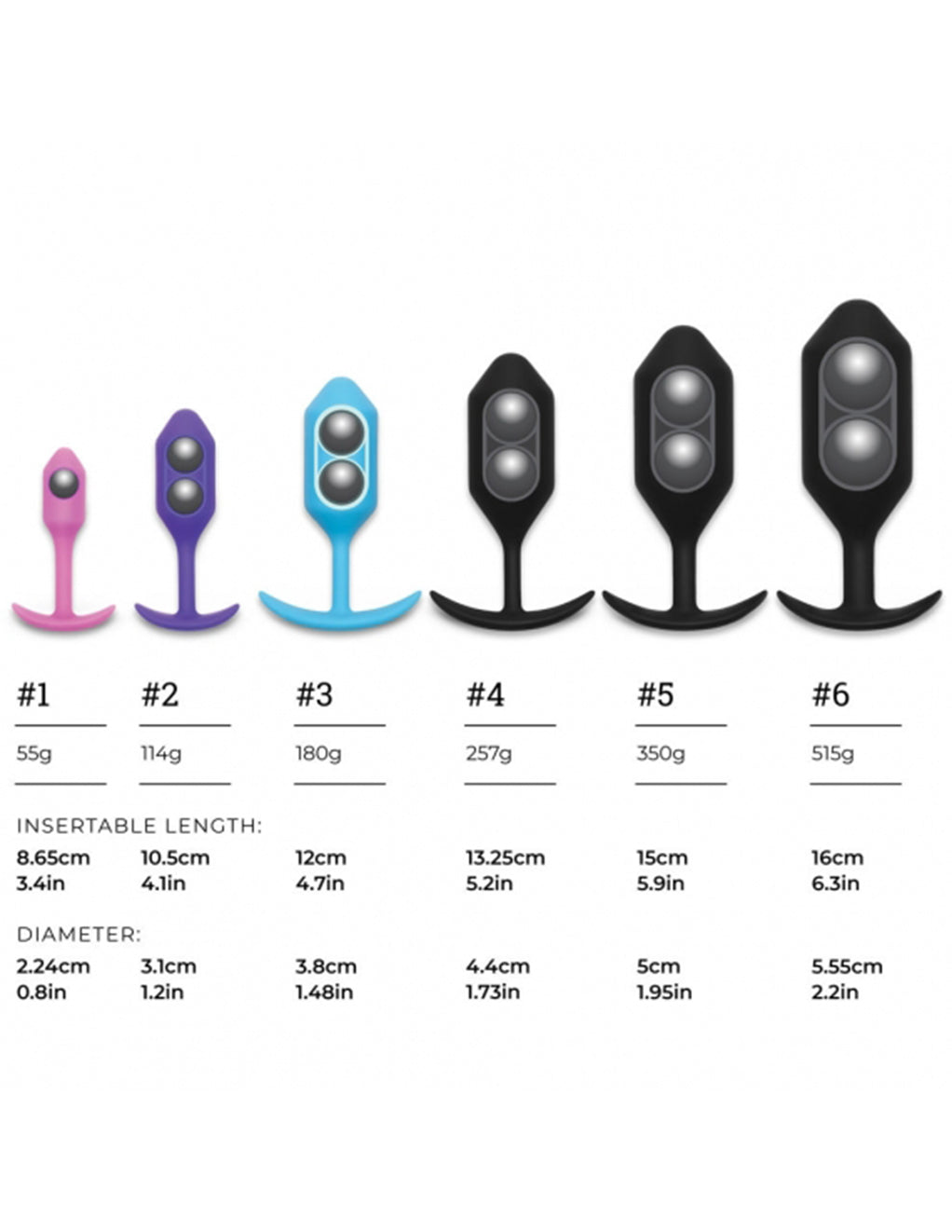 If you're a dedicated anal enthusiast and are looking for a new way to reach unimaginable heights, then this weighed butt plug might be a good choice! The Snug Plug 5 by B-Vibe is 350 grams heavy.  It is 6.4 inches long, 1.95 inches wide, and has 5.9 inches of insertable length.  It is coated with medical grade silicone.  This material is smooth and hygienic. 
Its 2 weighted balls evenly distributes its centered weight.  The tip of the plug is tapered for ease of insertion.  The neck of the plug is narrow, to sit comfortably between the anal sphincter.  Its flared base is shaped to fit between your cheeks and anchor Snug Plug 5 from going all the way in. 
The torpedo shape design of Snug Plug 5 contributes to the arousing sensation of fullness.  Its soft edges gently glides against the textures of the inner lining.  The body responds to the pressure stimulation of the plug's weight.  We advise using plenty of water based lubricant when playing with the Snug Plug 5.  Use this plug during solo play or with a partner.
This product has a 1 year manufacturer's warranty through B-Vibe.
Details
1 Year Warranty via B-Vibe
Waterproof
Color: Black, Blue, Dark Red
Material: Silicone
Dimensions: 6.4"L x 2"W, 5.9" IL
Brand: B-Vibe
Model #: 4890808212035