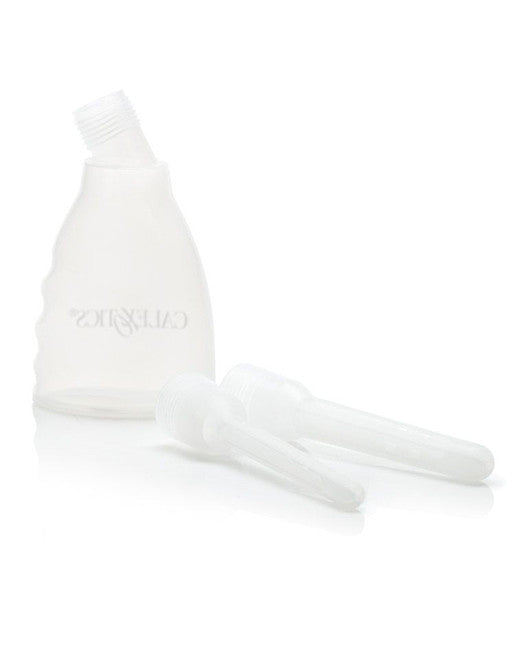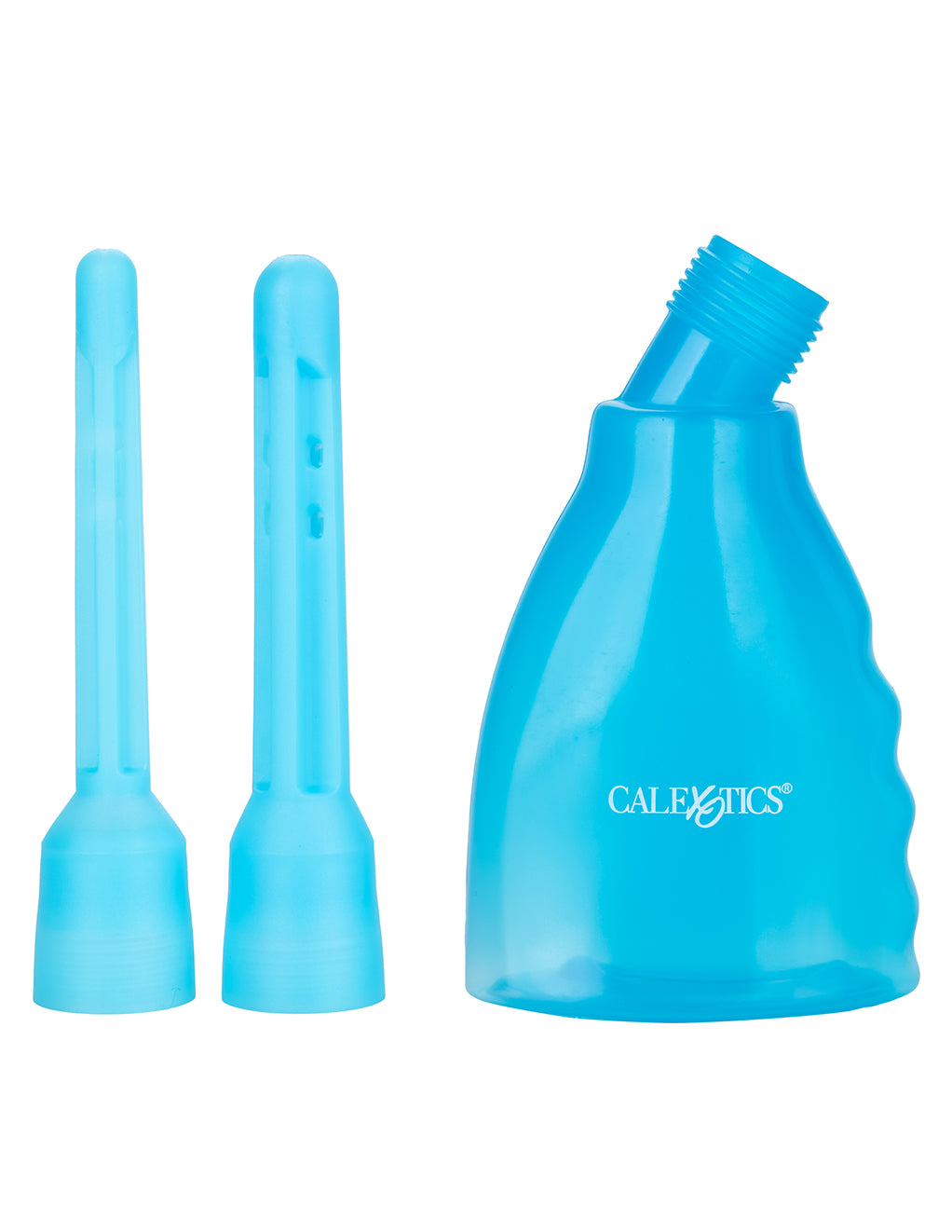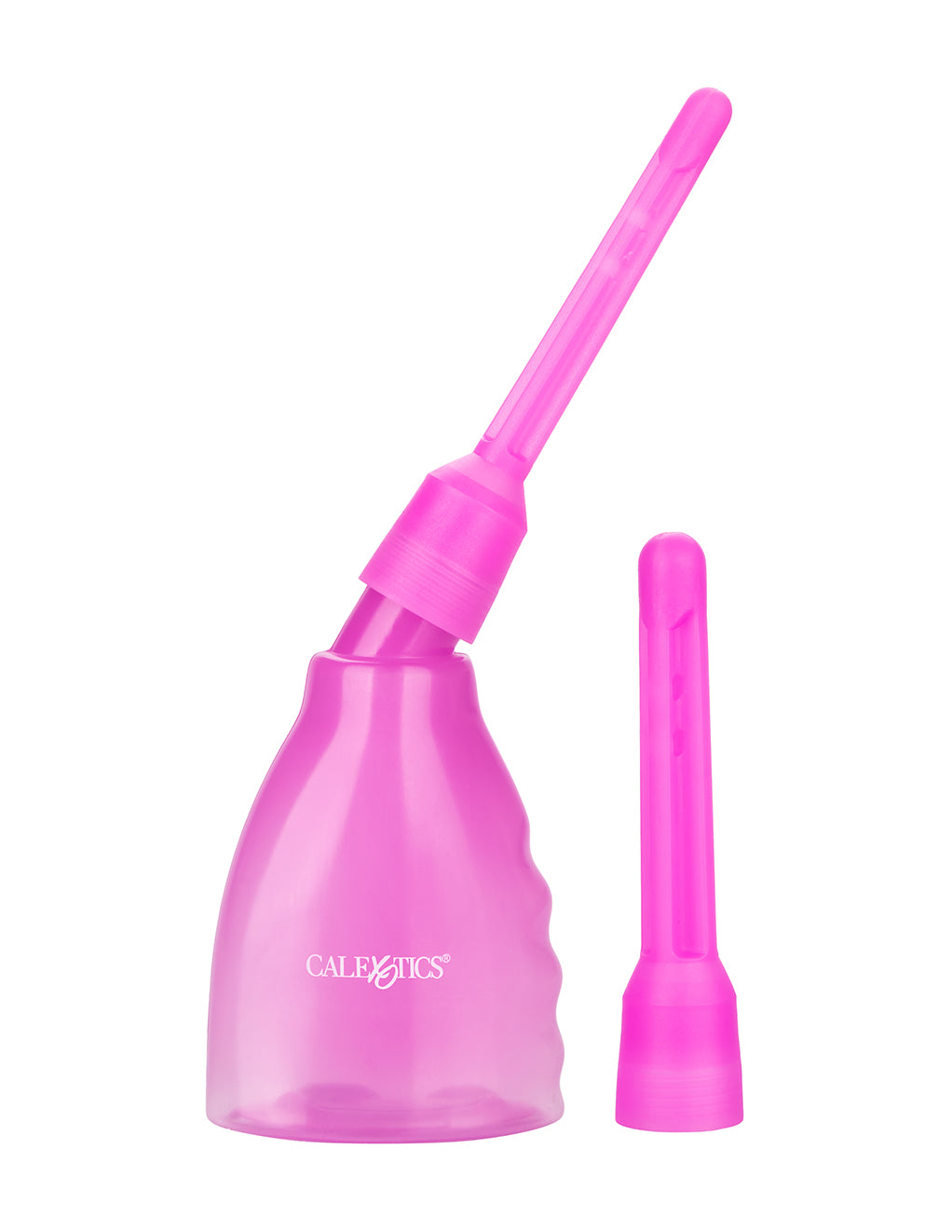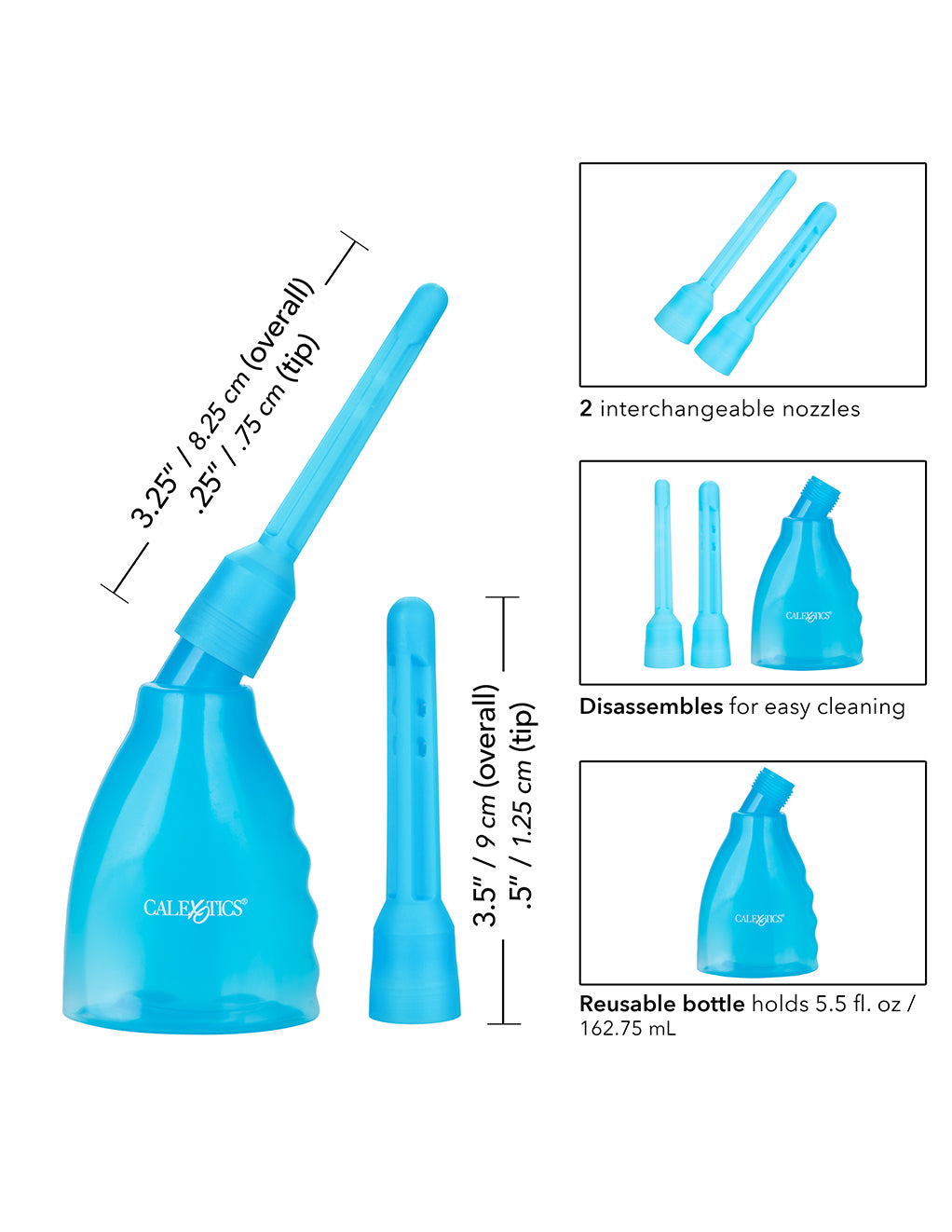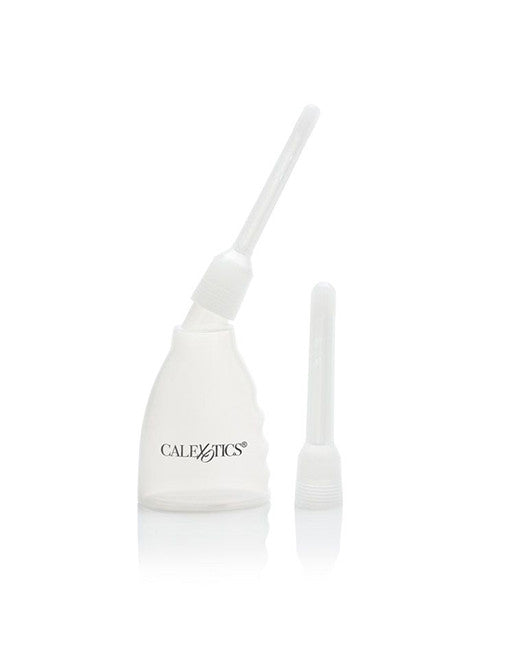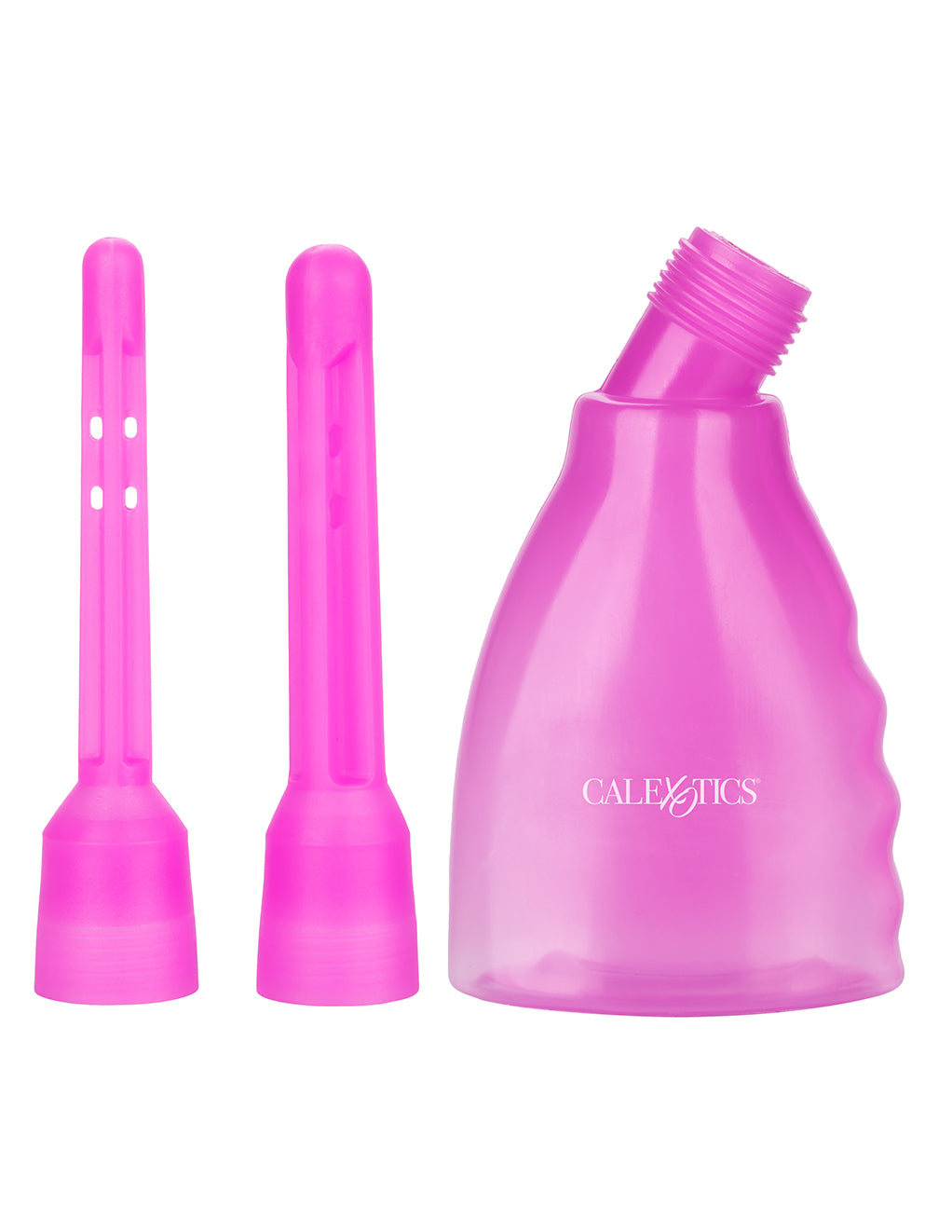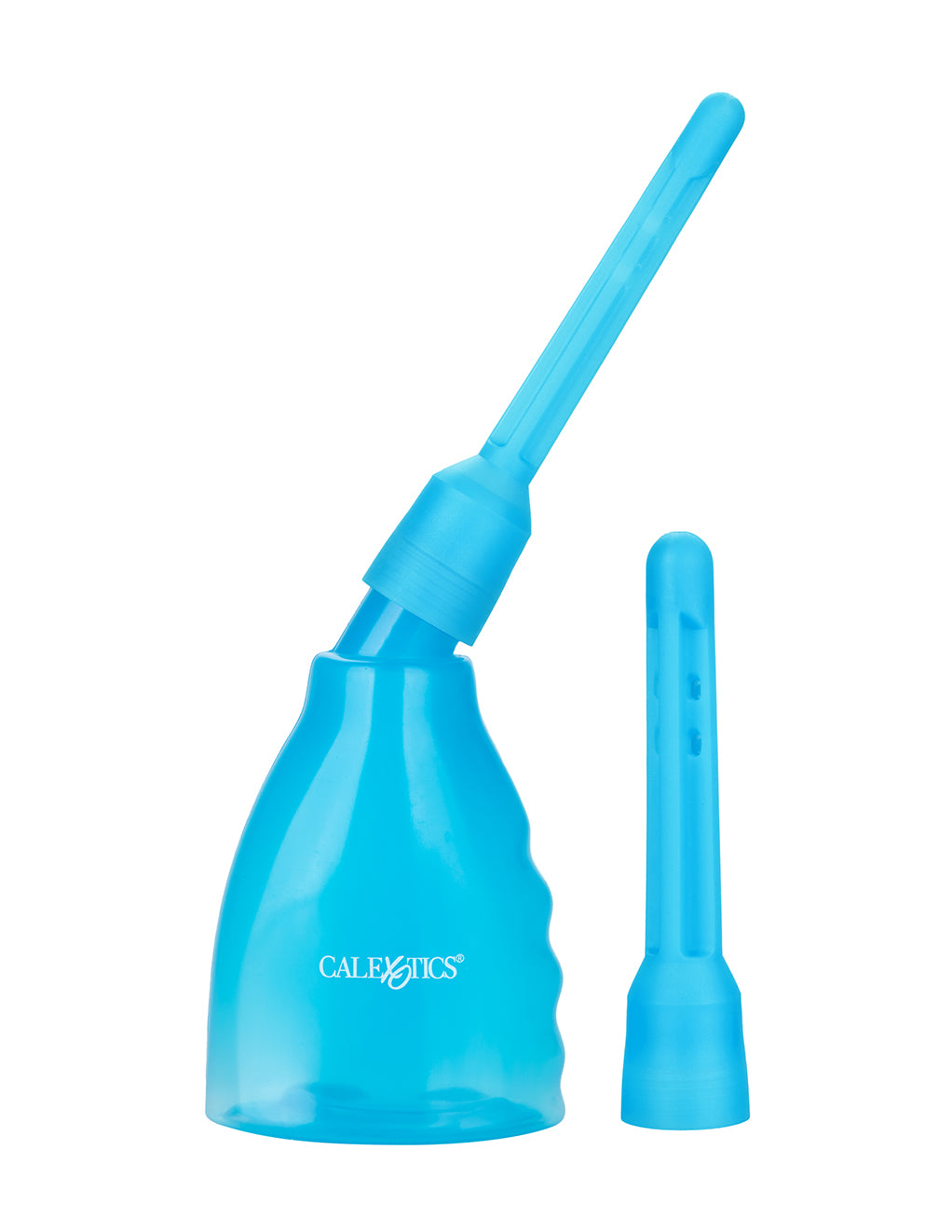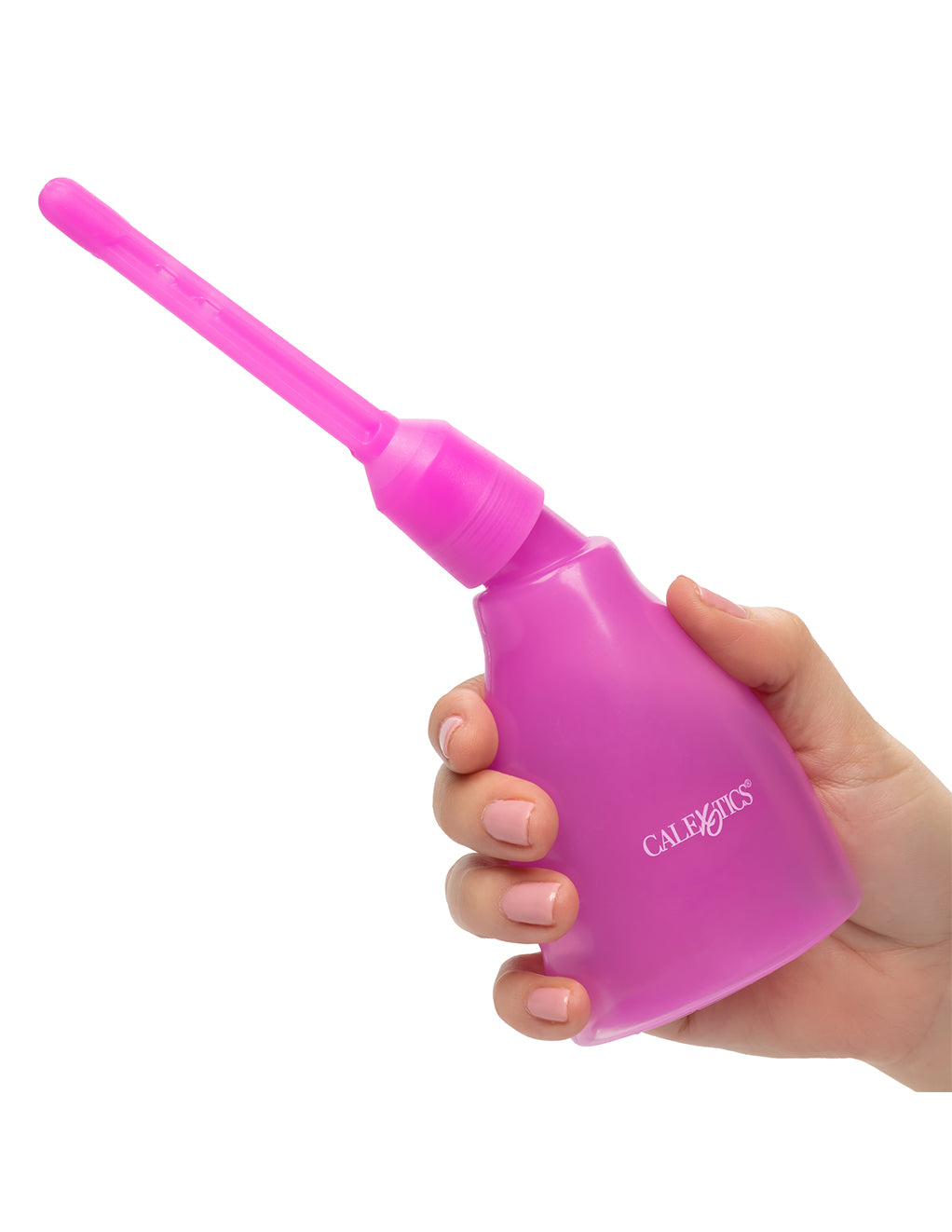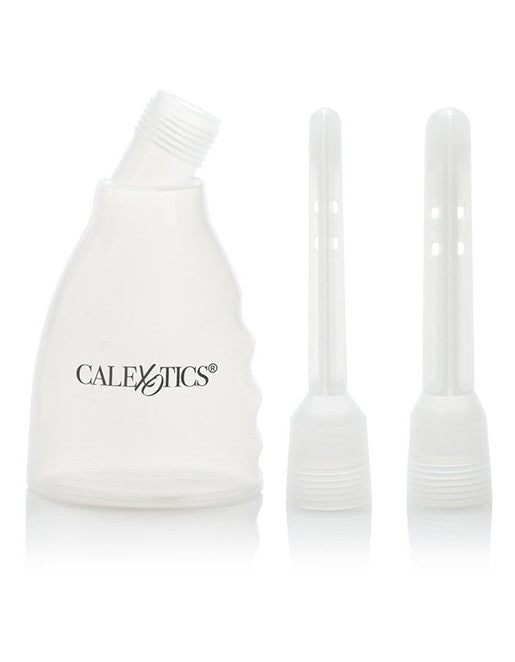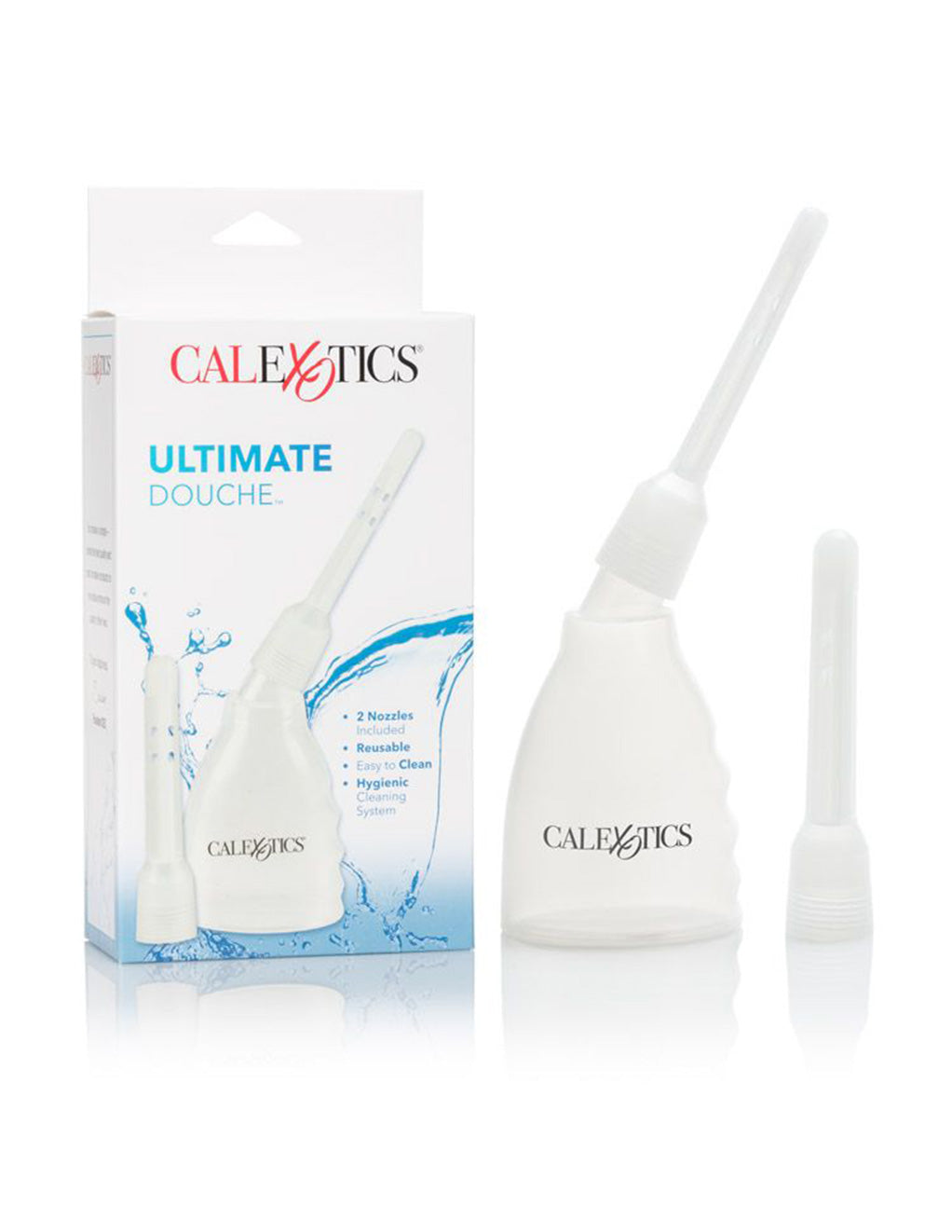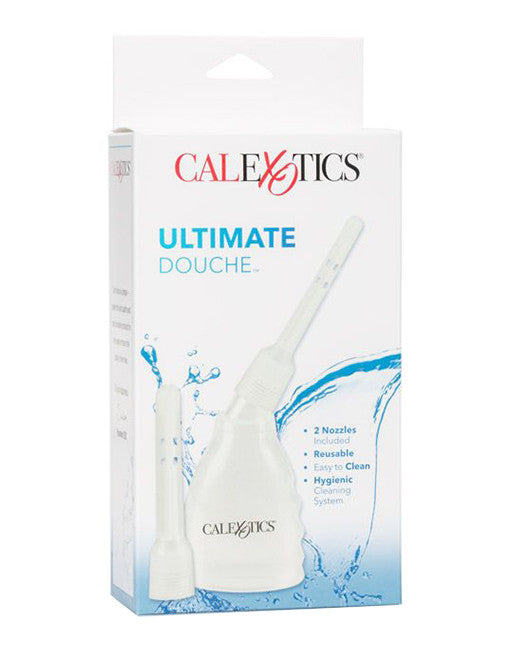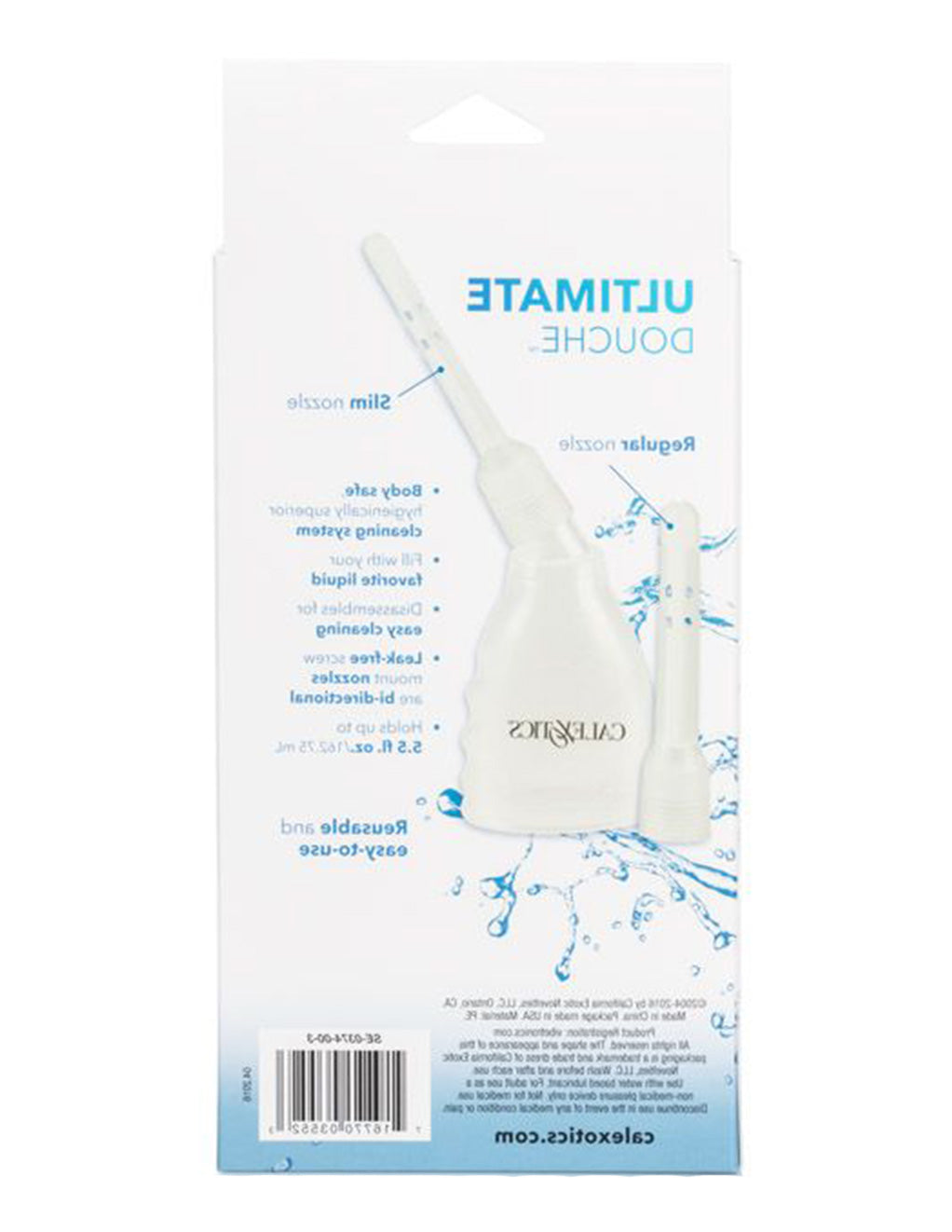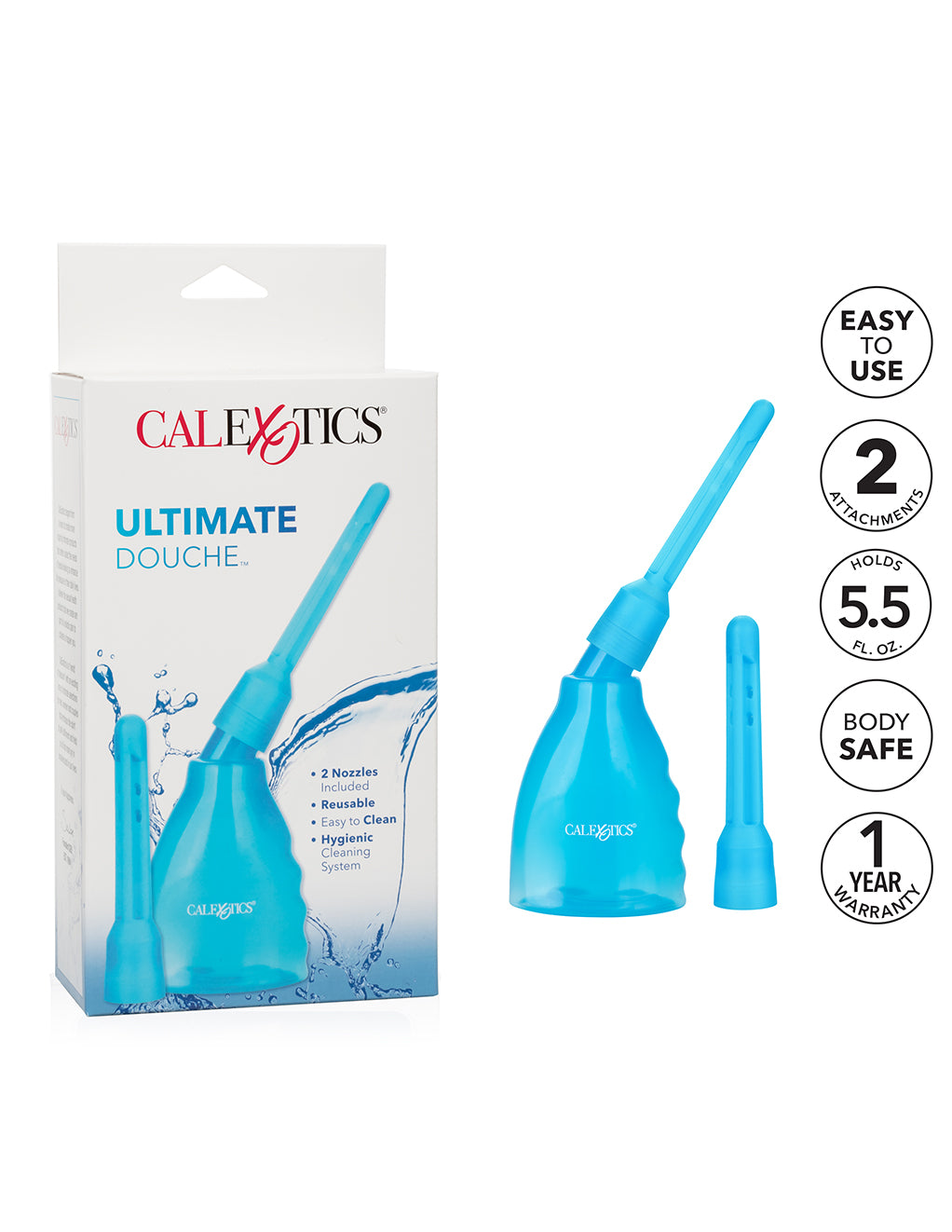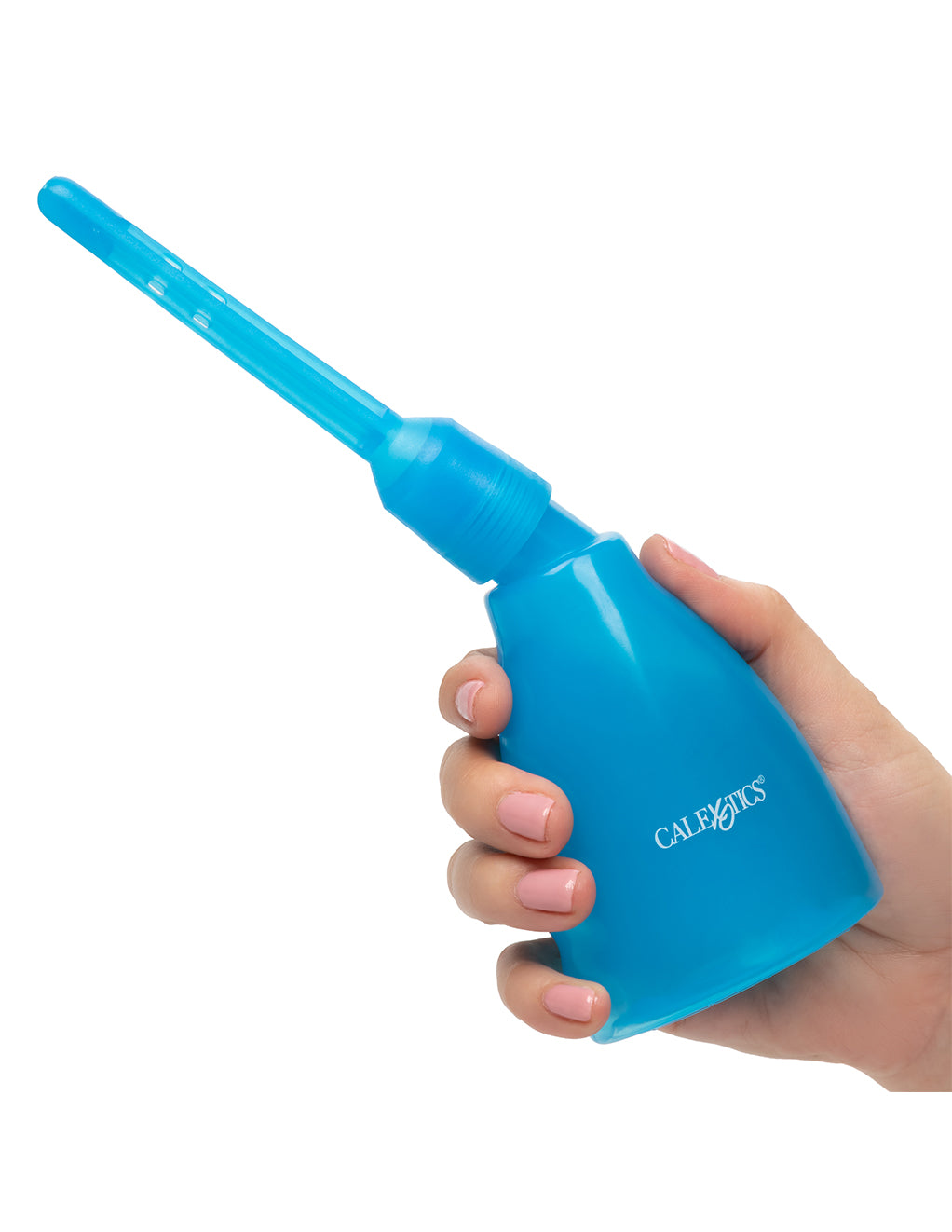 CalExotics Ultimate Anal Douche
The Ultimate Douche by CalExotics is easy to use for anal hygiene.  Freshen up with this 3 piece douche by filling it up with water or your favorite saline solutions.  Each nozzle is ideal for deep cleaning.  This cleaning system is re-usable.  Using it is quick and simple.  Its transparent bottle allows the user to gauge how much water you are using.  It is safe and will give you peace of mind.  

This superior cleaning system comes complete with two attachments, allowing you a number of options when it comes to douching. Opt for the more discreet, easy to use, smaller attachment when time is of the essence, or use the larger attachment when using your Ultimate Douche™ as part of your water play experience.
This product has a 1 year manufacturers warranty through CalExotics
Details
1 Year Warranty via CalExotics
Color: Clear, Blue, Purple, Orange
Material: Polyethylene
Size: 5.5 fl oz
Slim Nozzle: 3.25 Inches x .25 Inches
Standard Nozzle: 3.5 Inches x .5 Inches
Brand: Cal Exotics, California Exotics
Model #: SE-0374-00-3 (Clear), SE-0374-01-3 (Blue), SE-0374-02-3 (Purple), SE-0374-03-3 (Orange)