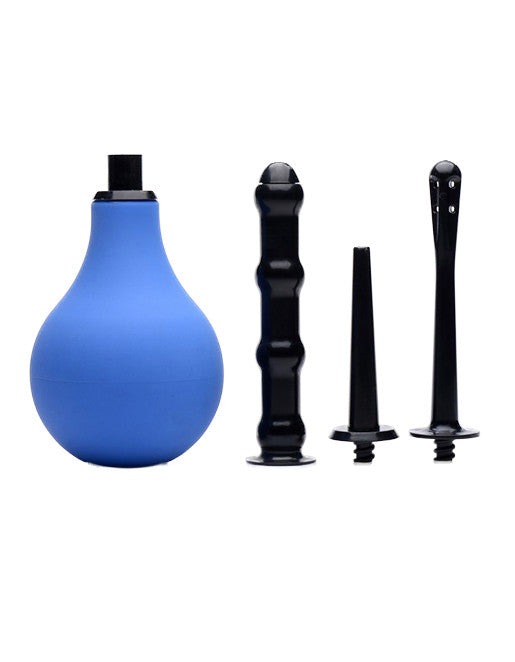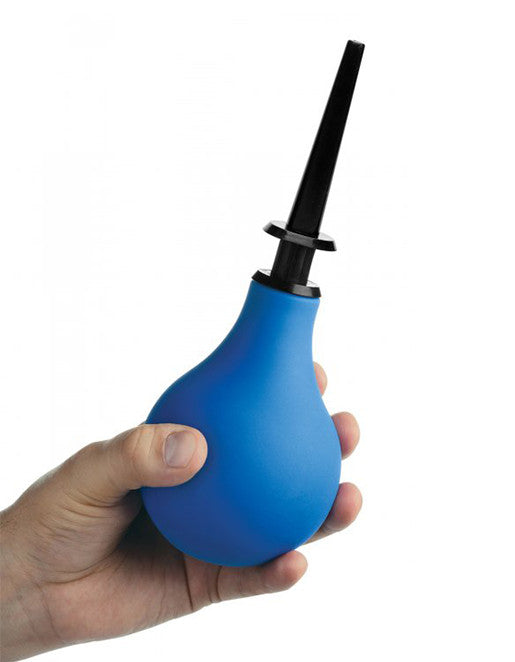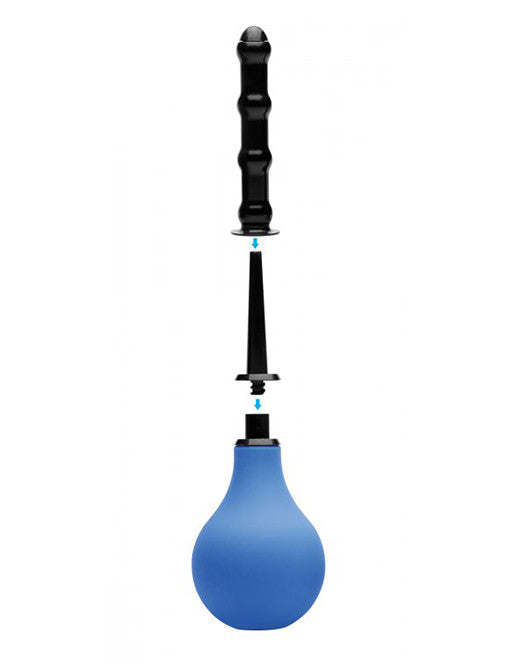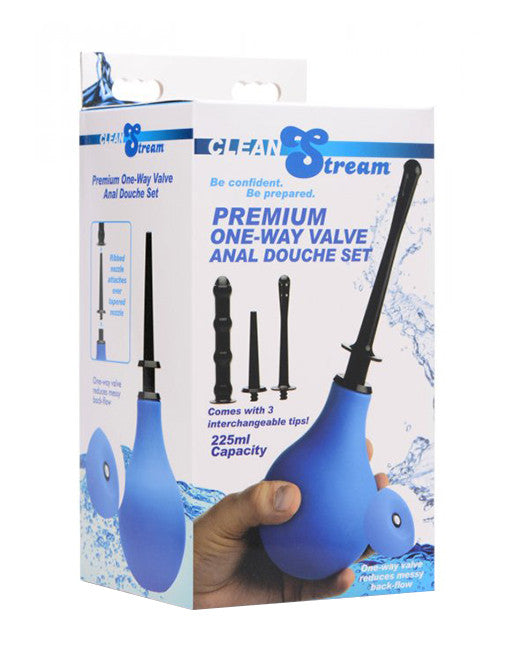 Cleanstream Premium One Way Valve Anal Douche Set
Take your pick between three nozzles with this versatile enema set! This all-in-one anal douche kit gives you options for rinsing out in order to provide you with comfort, convenience, and cleanliness!
A one-way valve reduces messy backflow to ensure that you have a pleasant experience. The soft, Easy Grip Bulb holds up to 225 ML of liquid, a perfect amount whether you are cleaning out for health or pleasure!
The small tip is smooth, narrow, and tapered for easy insertion. The medium tip is longer, with sideways pointing holes for a deep, thorough cleanse. The largest tip is textured with four bulbs to provide sensation as it slips past your sphincter. All three clean easily with mild soap and water and are compatible with all types of lubricant.
Follow instructions inside manual
Wash in warm water with toy cleaner after using
Details
Color: Blue/Black
Material: PVC, ABS
Small tip: 3.25 x 0.5 inches
Medium tip: 4.75 x 0.5 inches
Large tip: 5.25 x 1 inch
Bulb: 5.5 x 4 inches
Brand: CleanStream