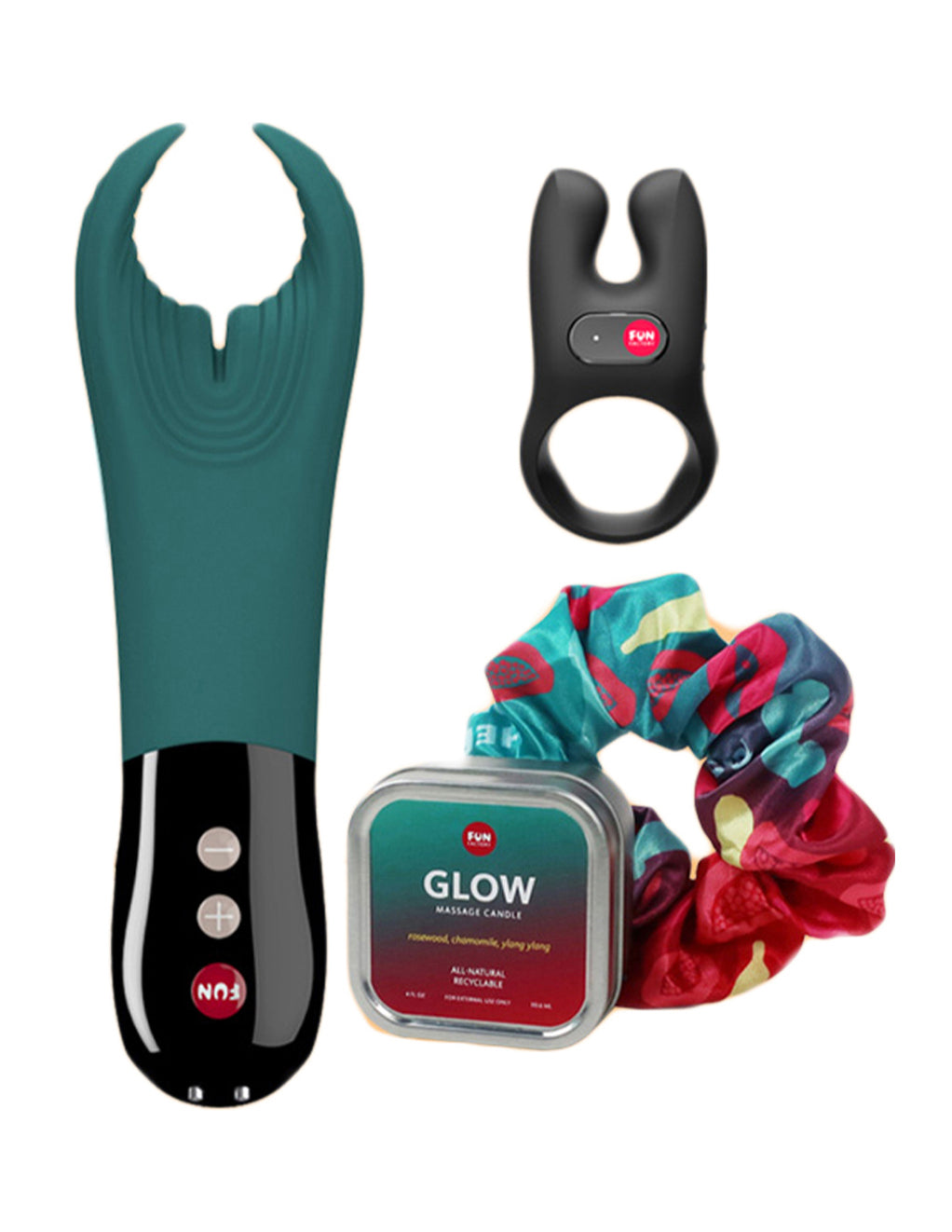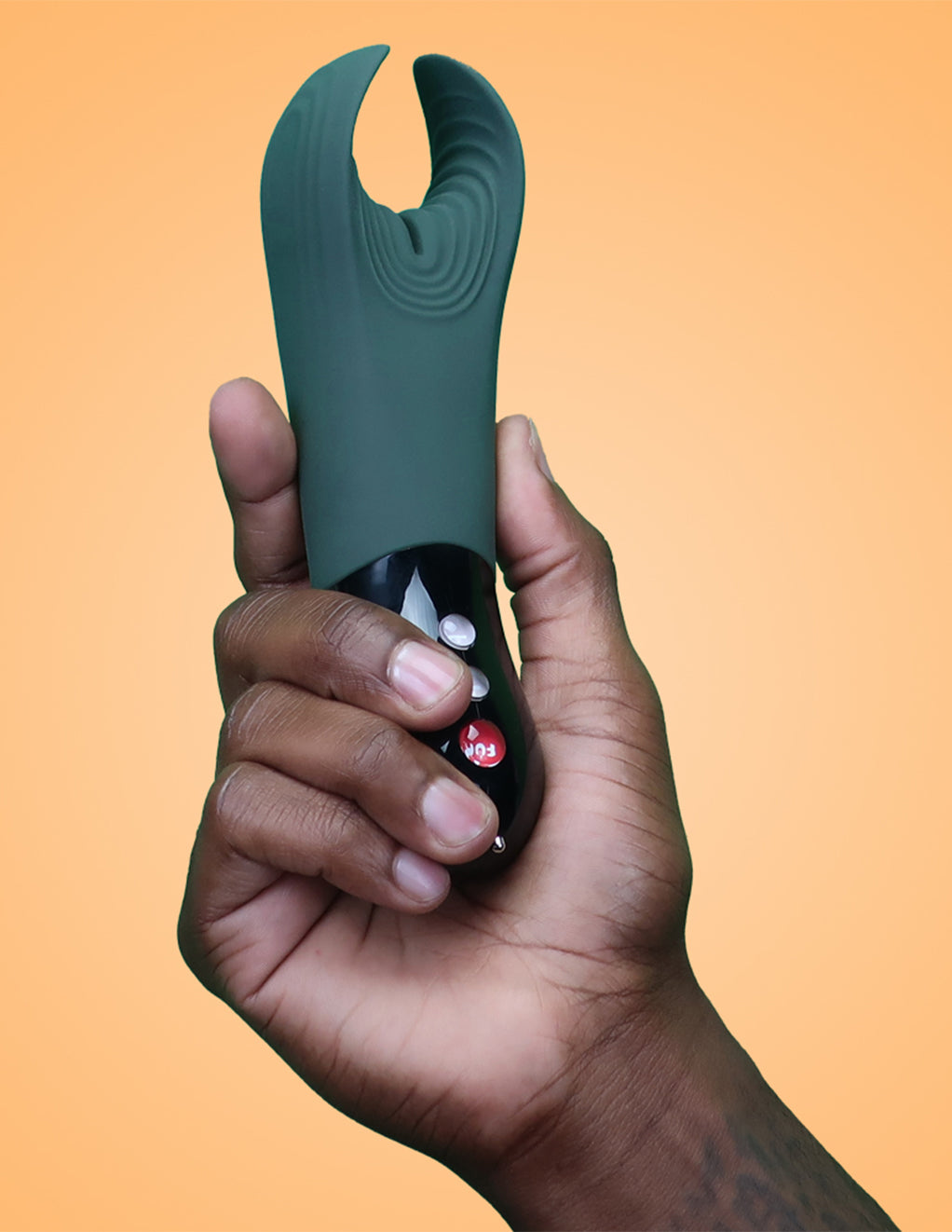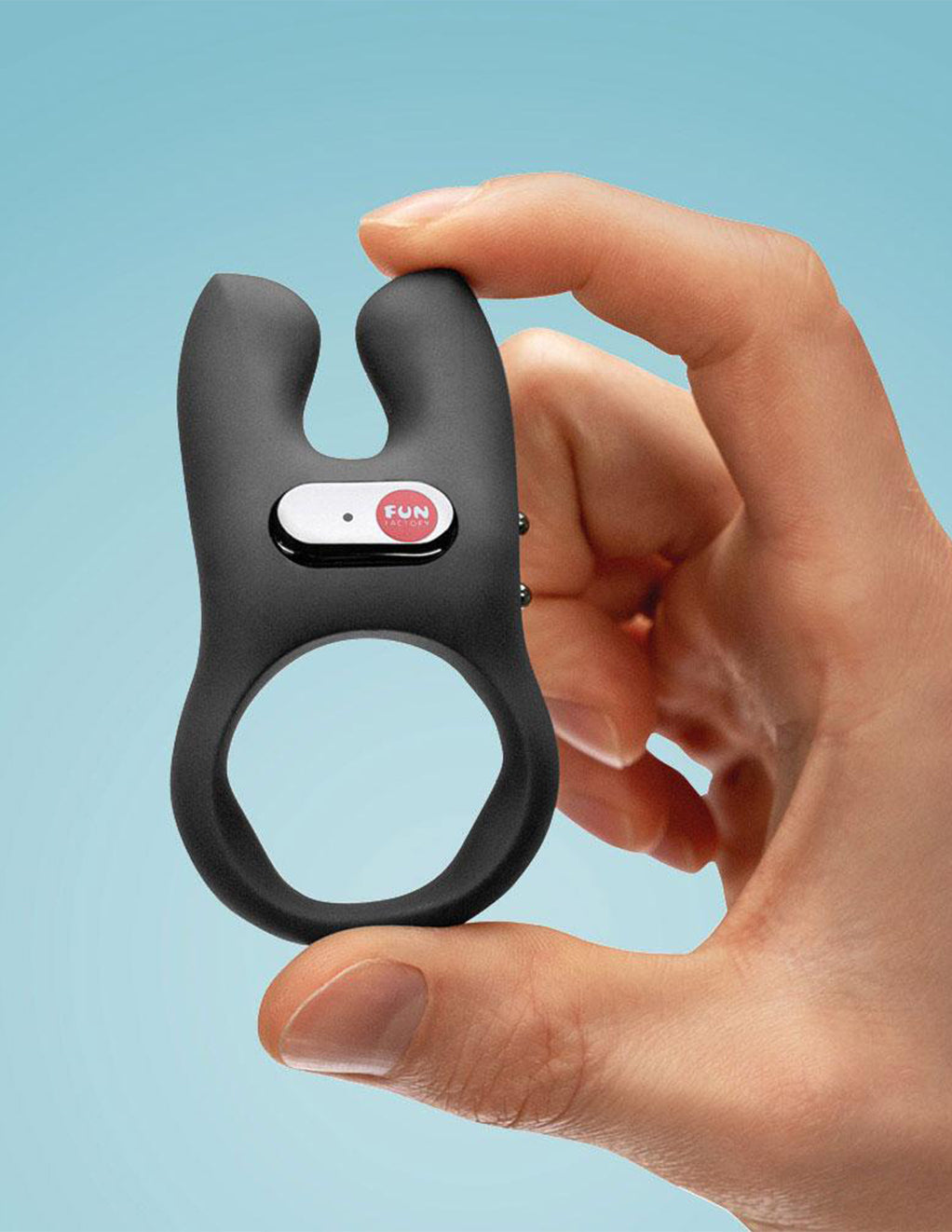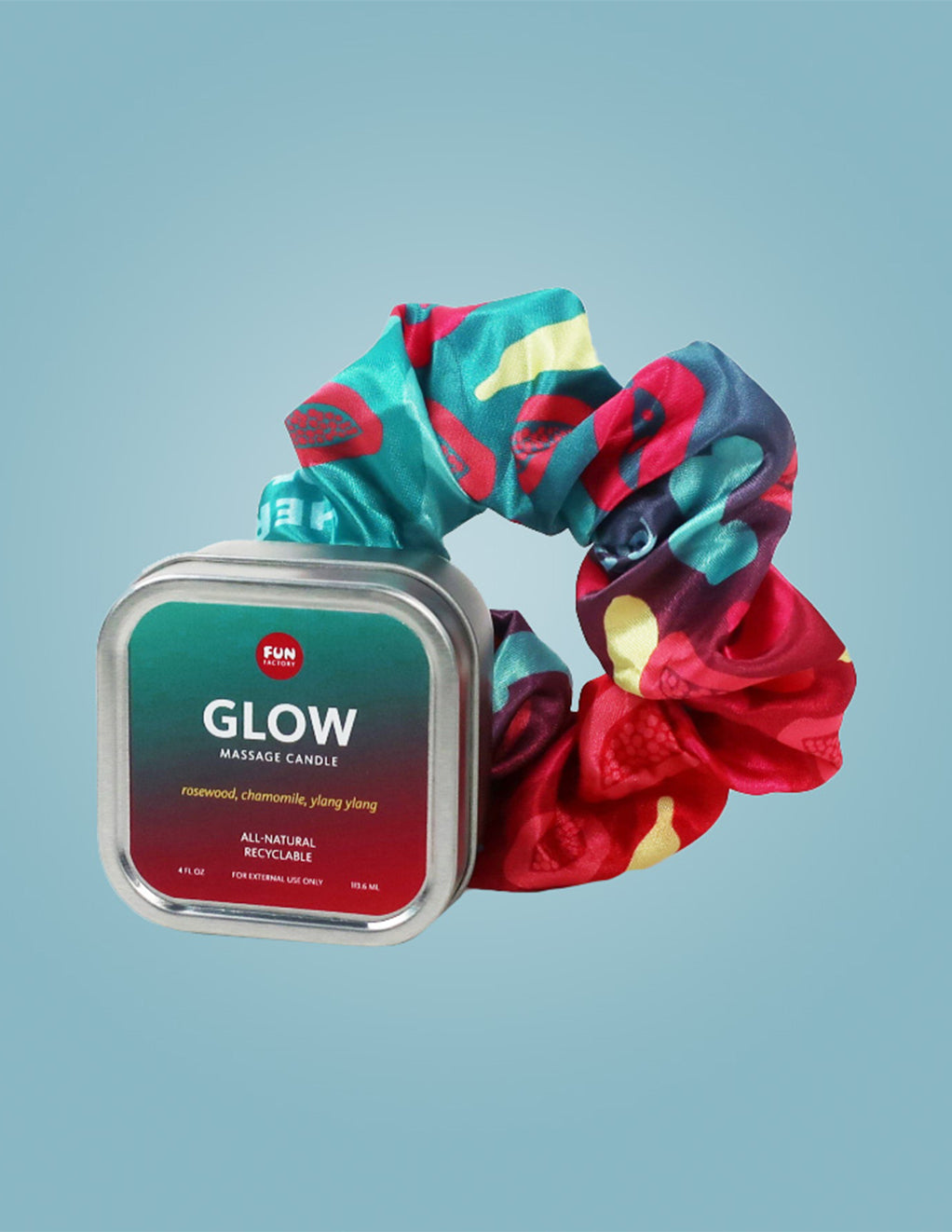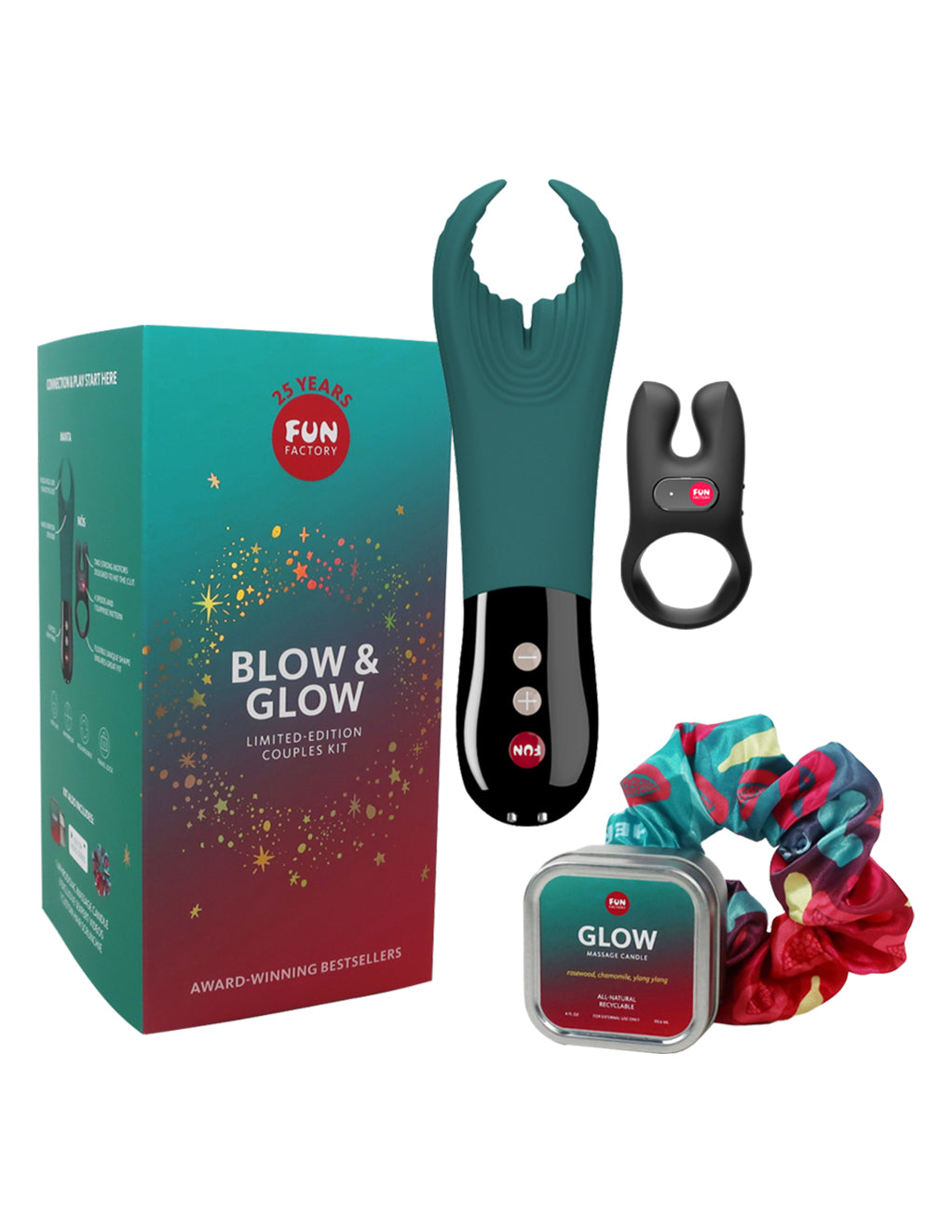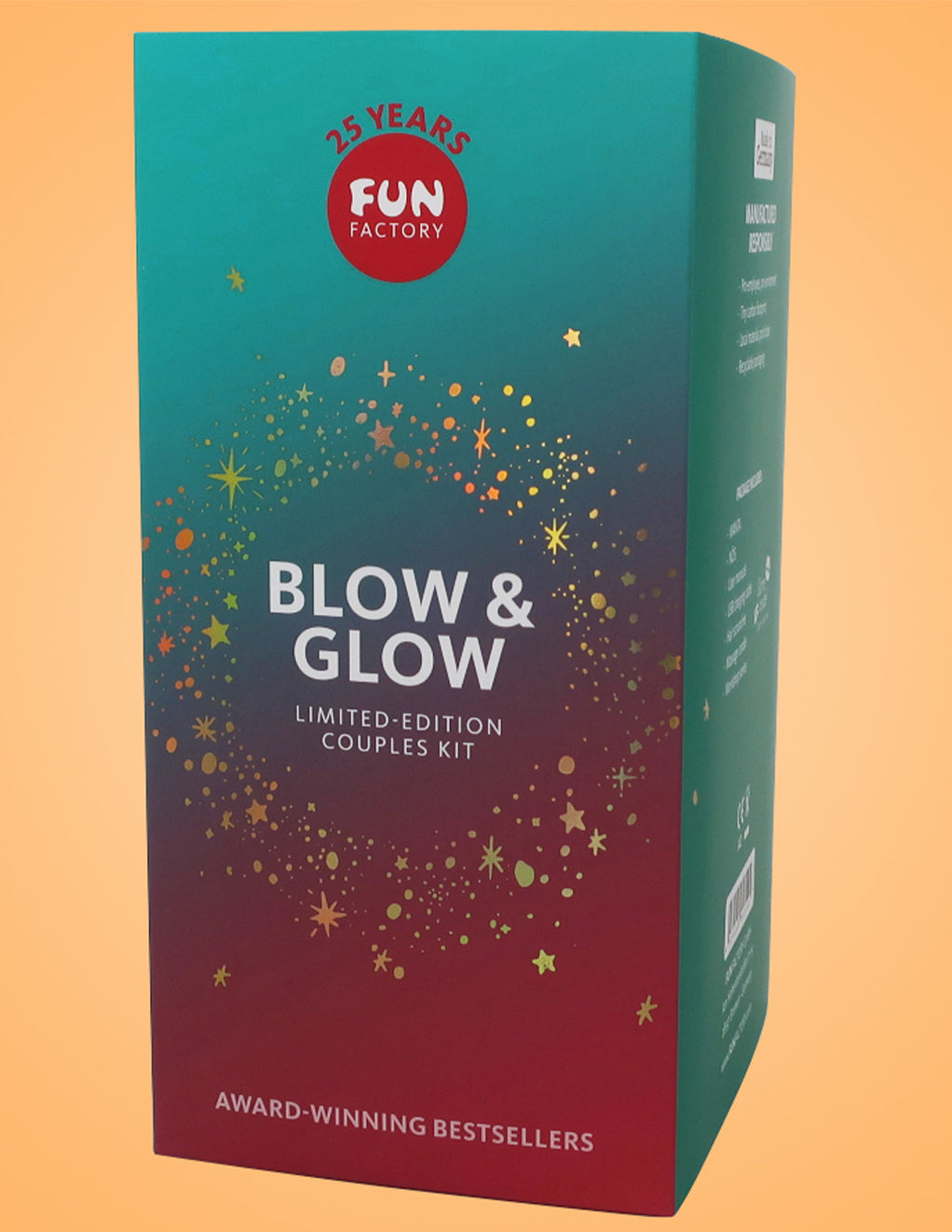 Fun Factory Blow & Glow Kit
**Limited Edition!*** 
Don't sleep on this set! Everyone likes to wake up glowing!!
This is the perfect gift for the person you'd think has everything. This limited edition gift set is perfect for solo pleasure or dual partner action. Introduce yourself to the Blow & Glow Kit by Fun Factory! It includes the classic vibrating stoker Manta, the new NOS vibrating cockring, a hair scrunchie, and massage candle - making it the perfect gift for anyone (including you!)
The Manta, known to be ideal for couples, can vibrate in targeted areas with its 6 different vibration patterns. Let the wings wrap around your shaft or head to up your stroke game! The uniquely designed shape can also be utilized for clitoral pleasure. If used with a partner, the Manta can really amp up a blowjob to shake things up. It is 100% waterproof and USB rechargeable.
This kit also comes with the Fun Factory Nos. This oblong shaped cock ring is initially designed for couples but can definitely provide solo pleasure. This 3 inch long, 1.3 in wide cock ring has 4 speeds. Nos keeps the penis erect longer while its flexible wings surround the clitoral area and massage from every angle.  It has dual motor vibrations and an innovative touch control so you can change its speed in the heat of the moment for spontaneous and wild time. NOS can also be used as a finger vibrator and is compatible for simultaneous oral pleasure. Since this is a cockring, it can definitely be worn by a penis having partner during penetration. You can flip the extenders either up or down for even more pleasure. Naturally, Nos makes for a perfect foreplay toy for massaging anywhere you can think of along with being waterproof and USB rechargeable.
Set the mood and tie your hair up, this is going to be a moment to remember.  Burn the soy candle on a safe and even surface.  Dim or turn off the lights and let the scents of rosewood, chamomile, and ylang ylang tickle your senses.  The candle wax gently melts, just waiting to be poured on you or your partners body for a sultry massage foreplay. The Manta will turn your lips and tongue into the ultimate vibrator. Take turns and slip Nos around the shaft of the penis or dildo when you are ready for dual-stimulating penetration.
These toys have 2 year warranties through Fun Factory.
Compatible with only water based lubes
Wash in warm water with toy cleaner
Store in a cool, dry place
Details
2 Year Warranty via Fun Factory
USB Rechargeable
Waterproof
Color: Deep Sea Blue
Material: Silicone, ABS
Nos Size: 3 x 1.4 inches
Manta Size: 7.1 x 2 inches
Brand: Fun Factory
Model #: 4032498807195