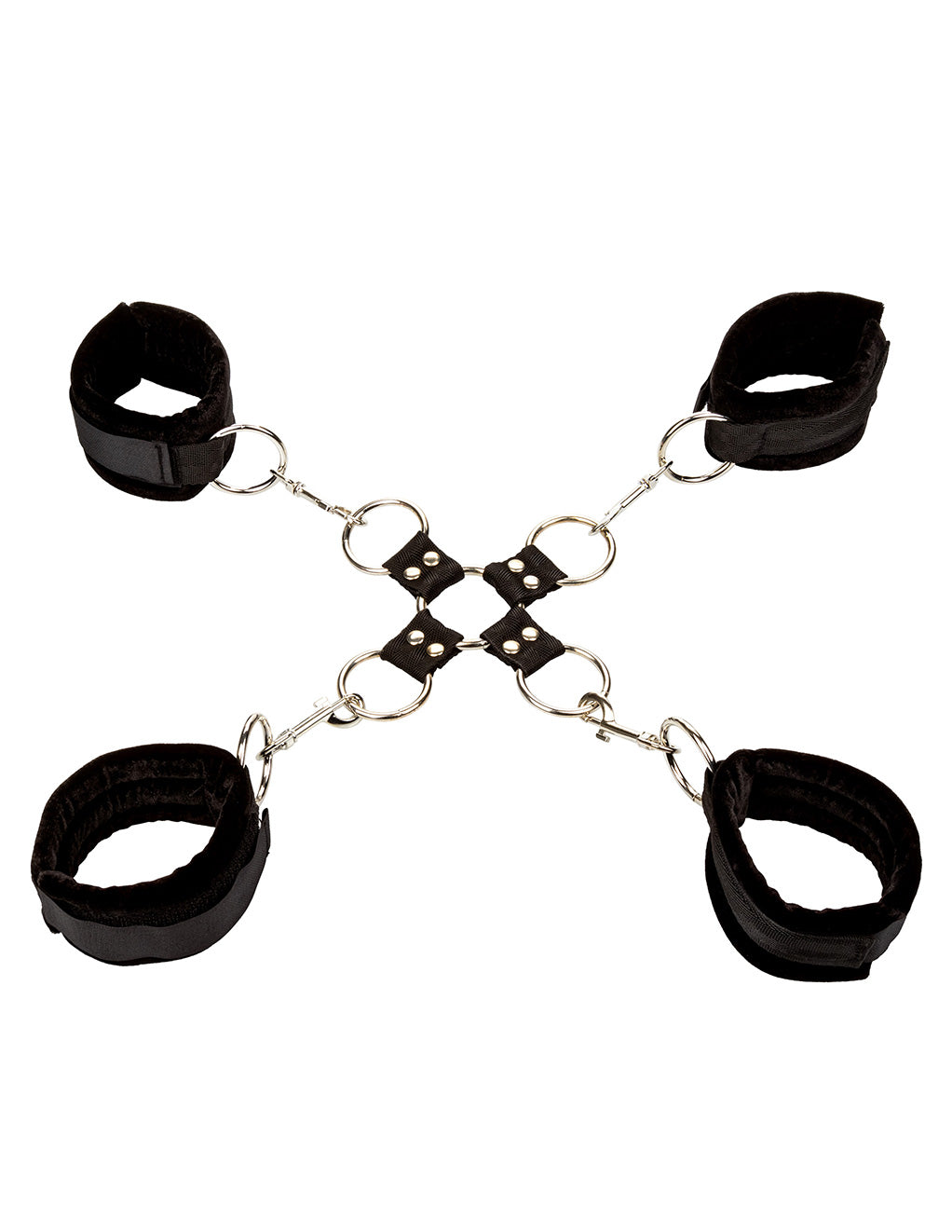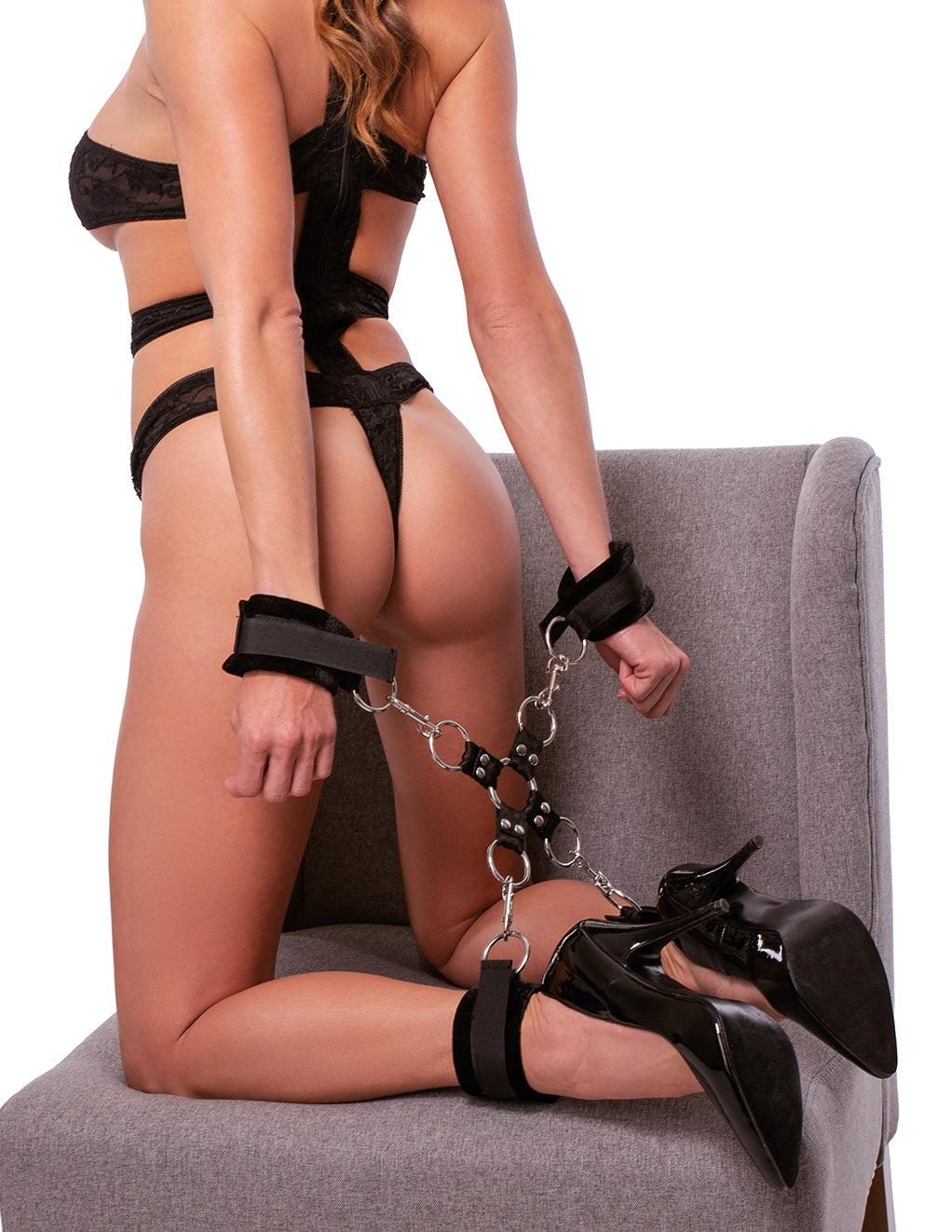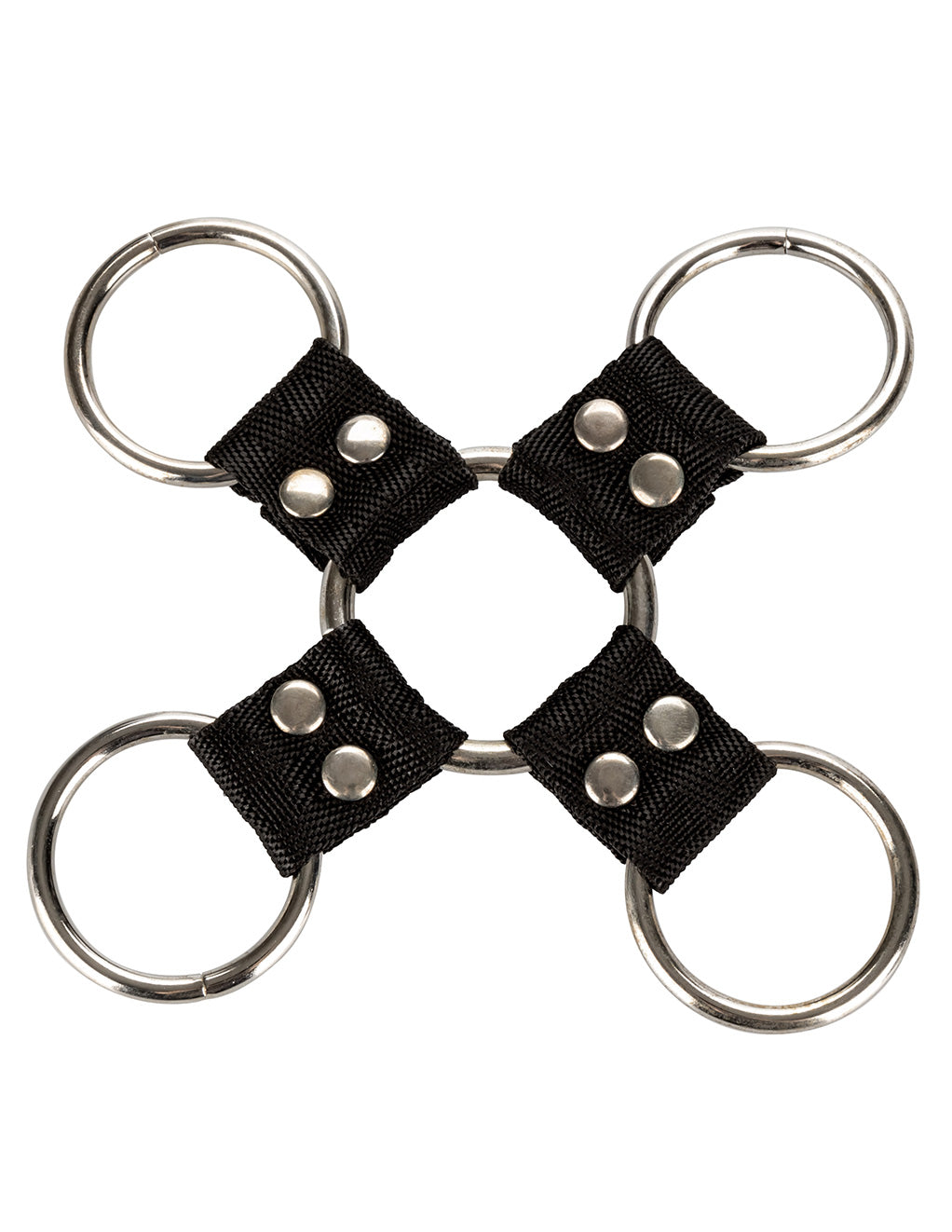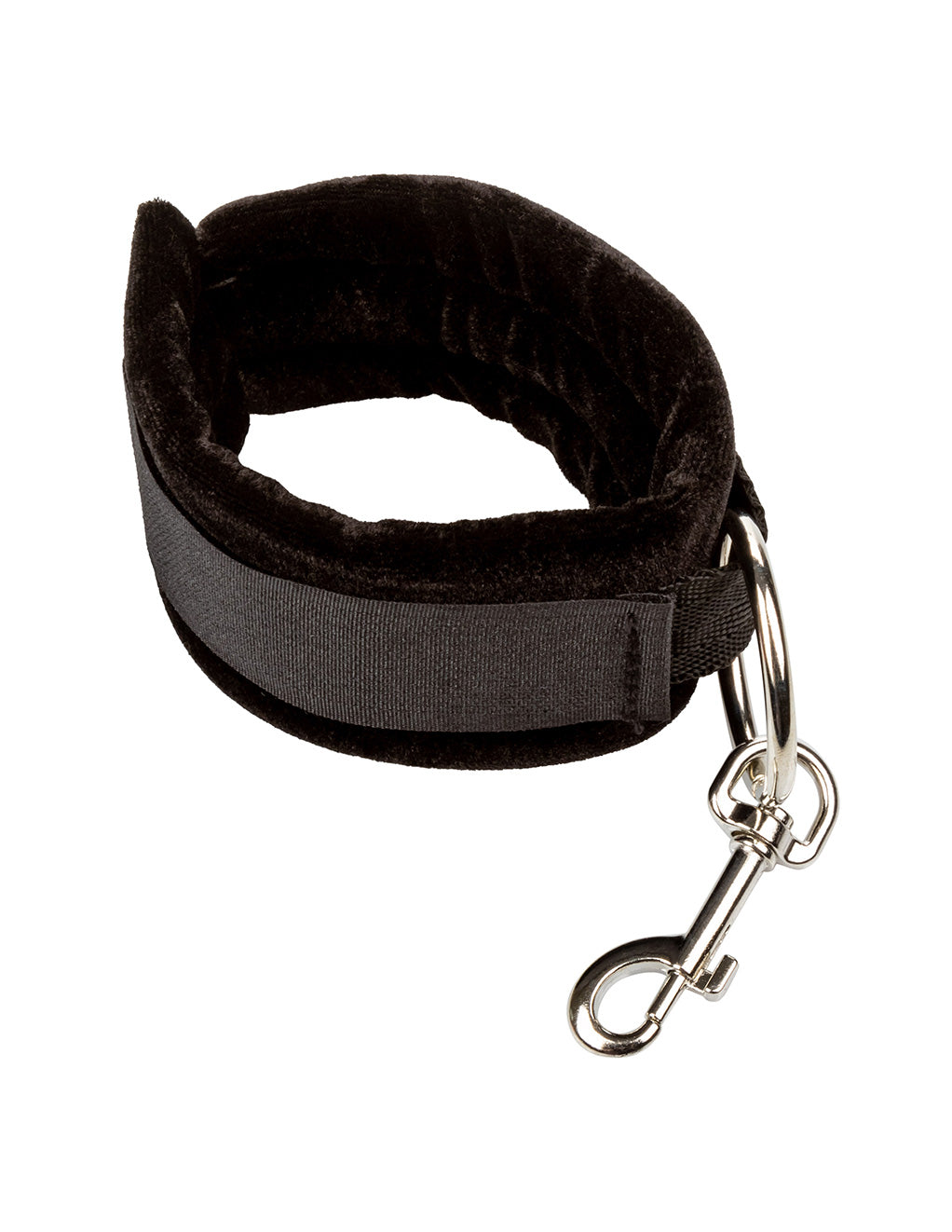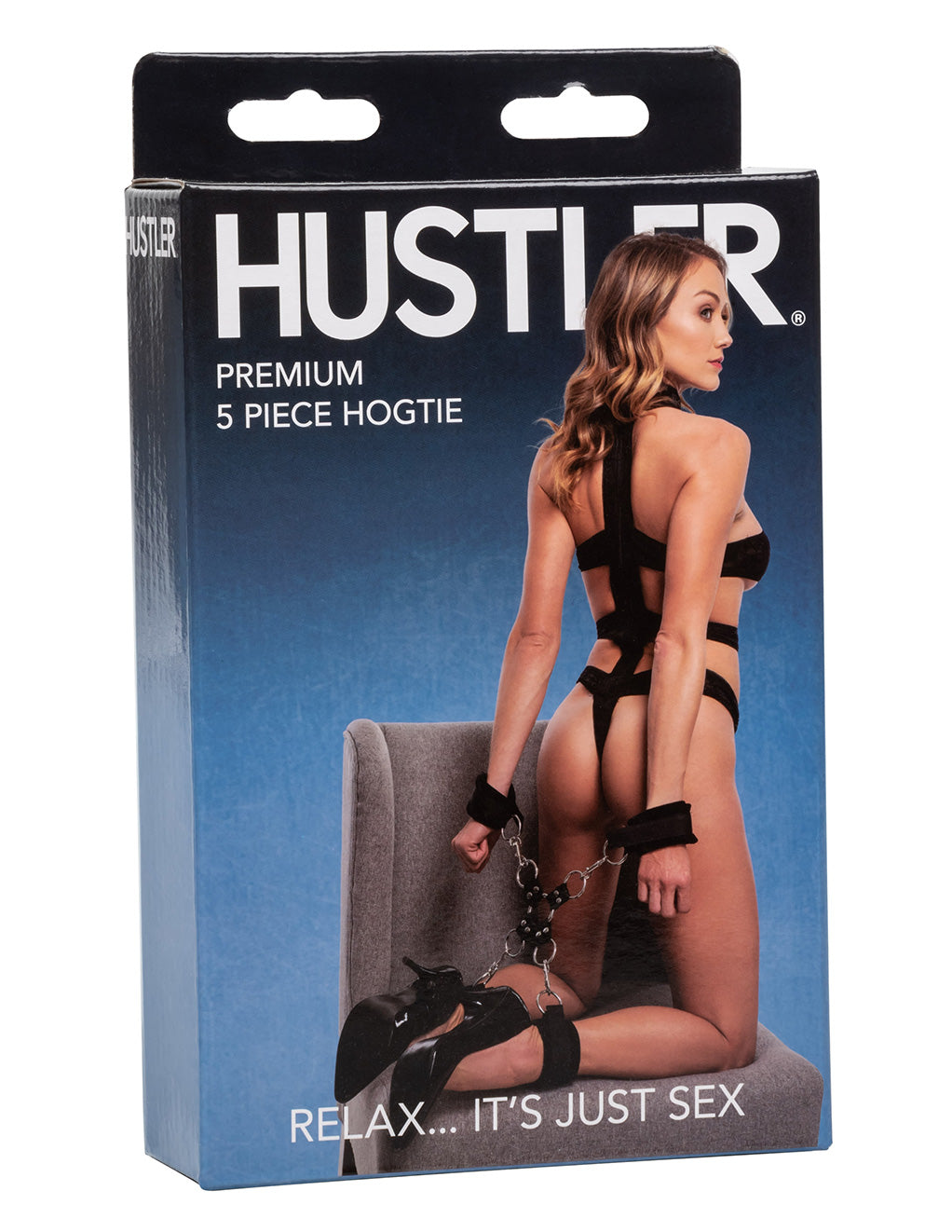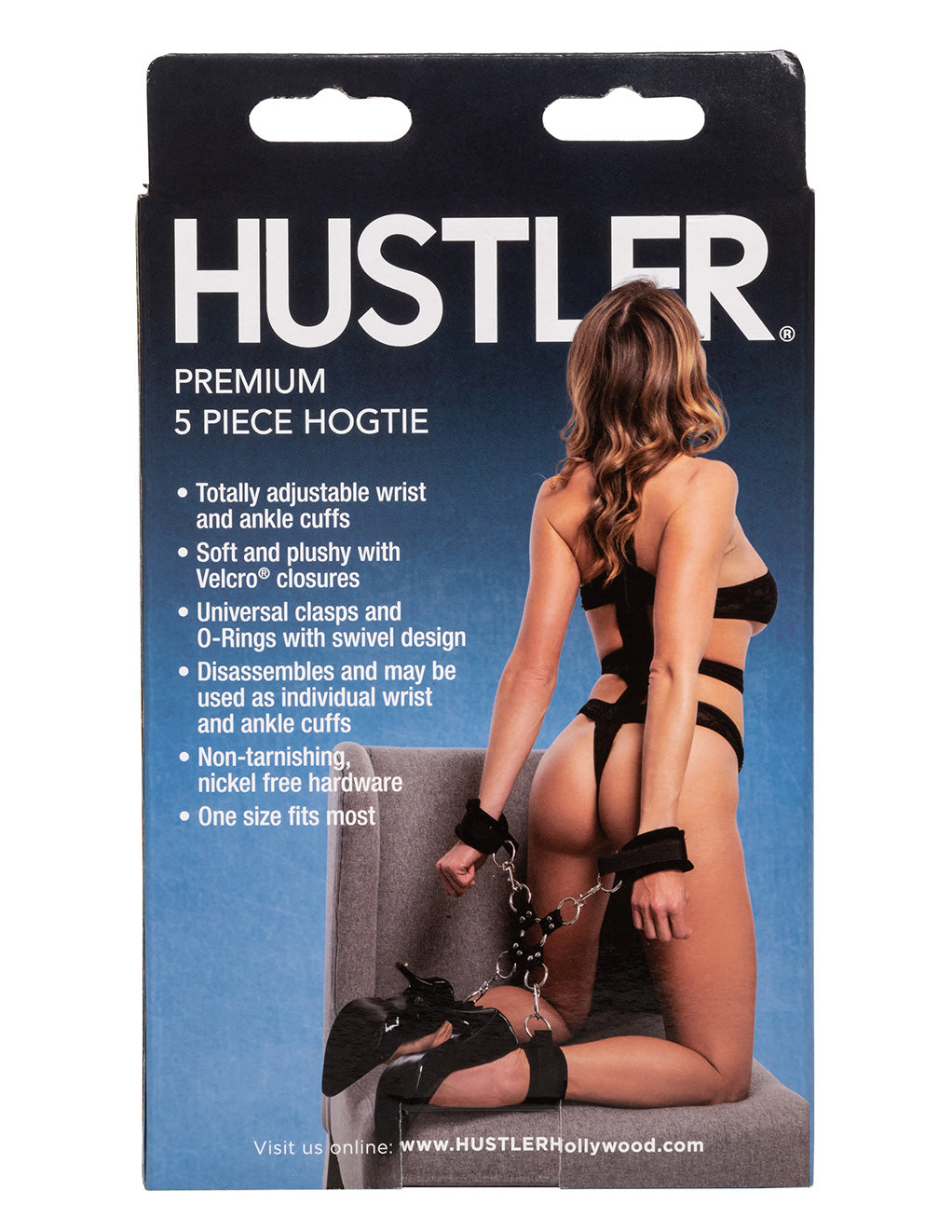 HUSTLER® Premium 5 Piece Hogtie
Highlights:
Fully adjustable wrist and ankle cuffs
Soft and plushy for ultimate comfort
Perfect for dominant/submissive exploration
Description:
Hustler's Premium Hog Tie is extra versatile and allows you to explore your dominant/submissive sides with multiple variations of restraint play. The Hog Tie makes for a much simpler method of tying up that special someone. No having to fumble with bondage ropes and hoping your knots hold. Included is 4 pairs of soft, velvet, velcro cuffs that are easy to get into and out of, plus a connector straps holding everything together. The cuffs can be used in any combination and can even be disassembled and used as individual wrist or ankle cuffs. This hog tie is designed to offer the ultimate in comfort and support to achieve new sexual positions with ease and confidence, leaving all the focus on pleasure.
If needed, wipe clean with warm water
Fasten ankles and wrists with velcro cuffs
Follow consensual BDSM rules of play
Details
Can be disassembled and used as regular cuffs
Adjustable velcro straps
Padded velvet cuffs
Achieve new sexual positions with ease
Color: Black
Material: Velvet, Nylon

Brand name: Hustler
Model #: RO-4019-00-7