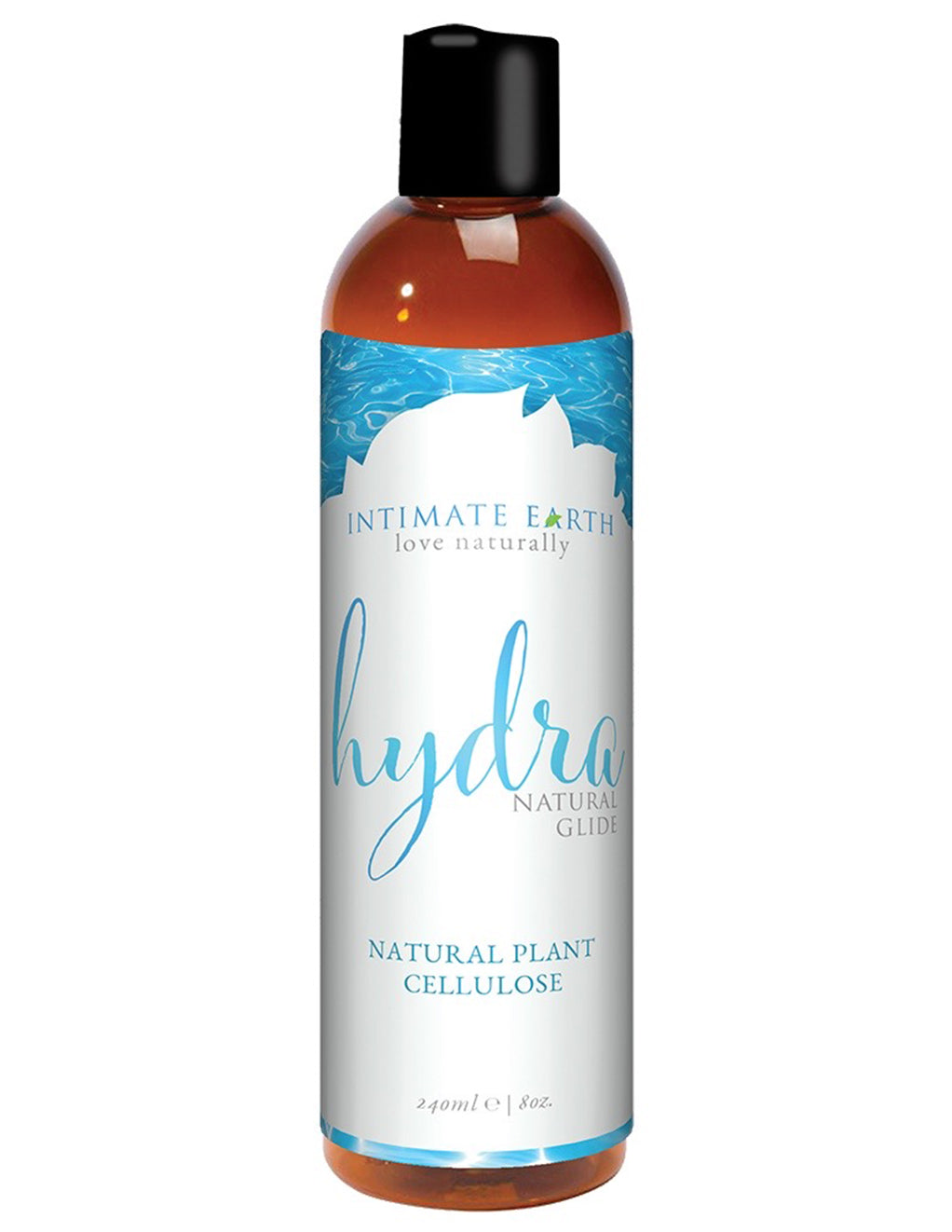 Intimate Earth Hydra Water Based Glide
Hydra by Intimate Earth is a premium water-based lubricant blended with natural plant cellulose.  This lubricant enhances your pleasure with the most silky smooth formula.  It can be used as a daily moisturizer for your intimate areas.  This formula moisturizes as it lubricates, making it a great water-based lubricant.
It is glycerin free, paraben free, has no smell, and has no taste.  It is safe to ingest.  This lubricant has all natural preservatives that won't irritate the body.  It is great for vaginal and anal penetration.  This lubricant is also great for using with toys.
Ingredients: Purified Water (Aqua), Propanediol, Hydroxyethylcellulose, Sodium Benzoate, Potassium Sorbate, Citric Acid, *Lycium Barbarum (Goji) Fruit *Cymbopogon Schoenanthus, *Aloe Barbadensis Leaf
*ORGANIC
Apply a small amount and reapply as much as desired
Wash off with warm water
This lube can be used as a personal moisturizer for daily use, apply on intimate areas as needed
Details
Ingredients: Purified Water (Aqua), Propanediol, Hydroxyethylcellulose, Sodium Benzoate, Potassium Sorbate, Citric Acid, *Lycium Barbarum (Goji) Fruit *Cymbopogon Schoenanthus, *Aloe Barbadensis Leaf. *ORGANIC
Size: 2oz, 4oz
Brand: Intimate Earth
Model #: 007/120IE, 007/60IE