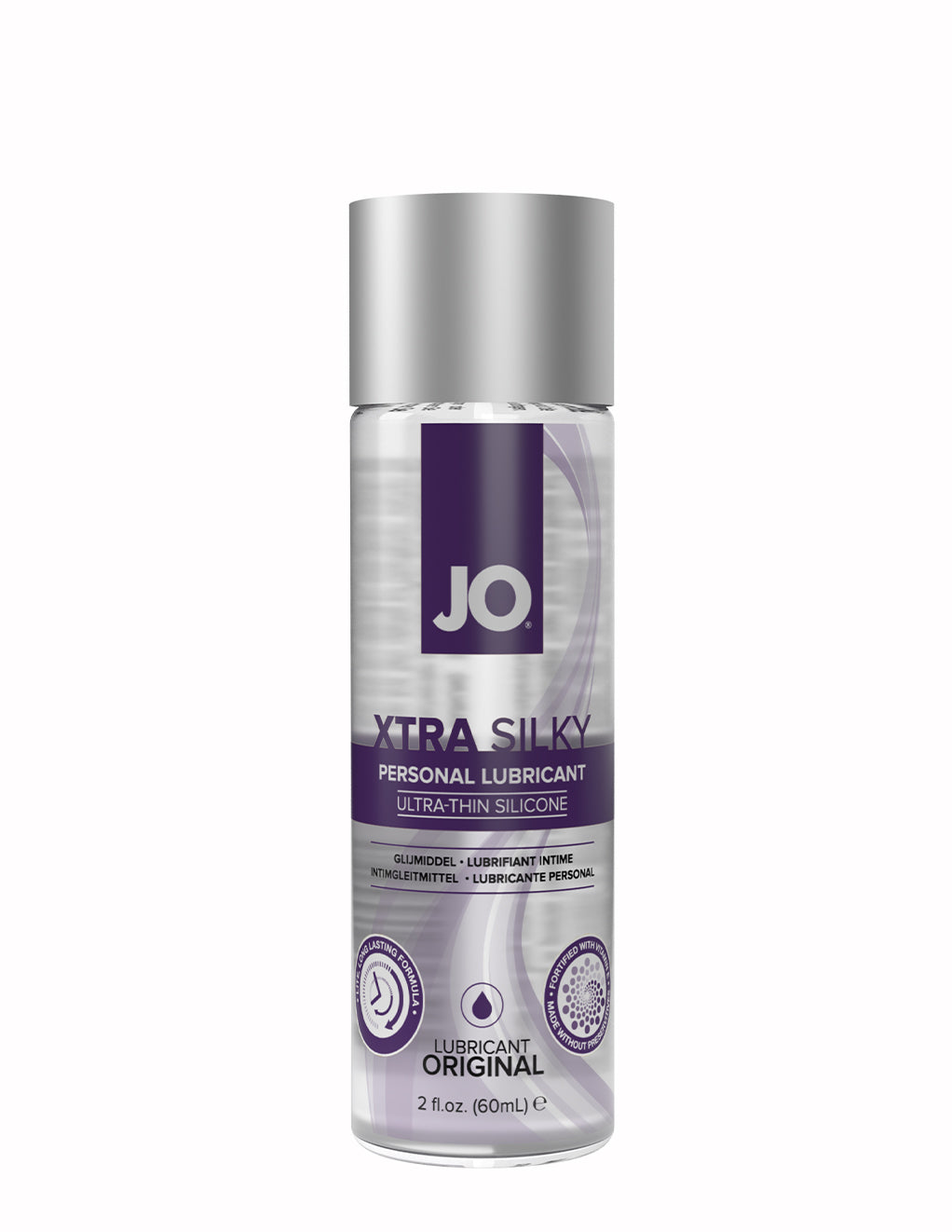 Jo Xtra Silky Silicone Lube
 System Jo's Xtra Silky Silicone is a silicone based personal lubricant.   It supplements the body's natural lubrication and increases the time for intimate pleasure.  Its high quality formula produces a super slick texture with a long lasting glide.   Vitamin E moisturizes the skin, maintaining tissue health, as it helps provide a lasting glide. 
Xtra Silky is water resistant and perfect for underwater and shower play.  It does not dry tacky and leaves a moisturizing feeling.  It pairs well with most non-porous toys.  It is compatible with latex condoms and can be used for vaginal or anal lubrication.  Xtra Silky is siloxane and preservative free. 
Ingredients: Dimethicone, Dimethiconol, Vitamin E Acetate.
Wash off with soap and warm water
Not compatible with silicone toys
Details
Ingredients: Dimethicone, Dimethiconol, Vitamin E Acetate.
Size: 2 oz & 4 oz
Brand:System Jo
Model #: 20001, 40484