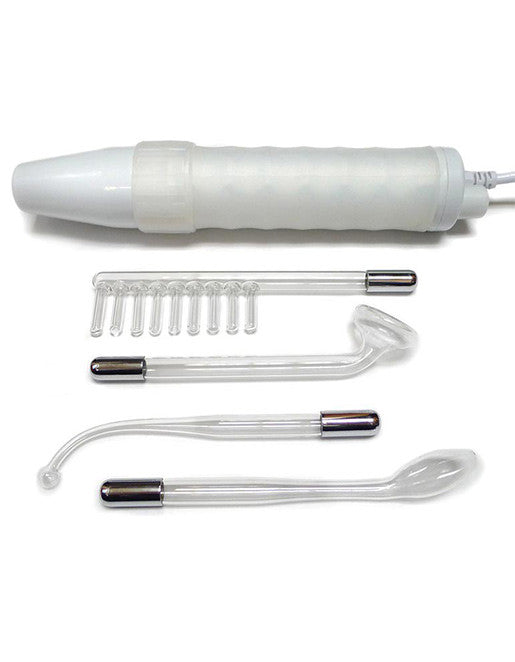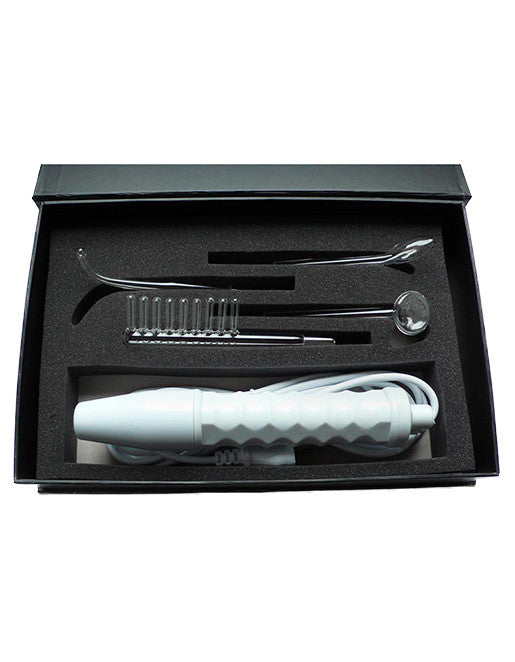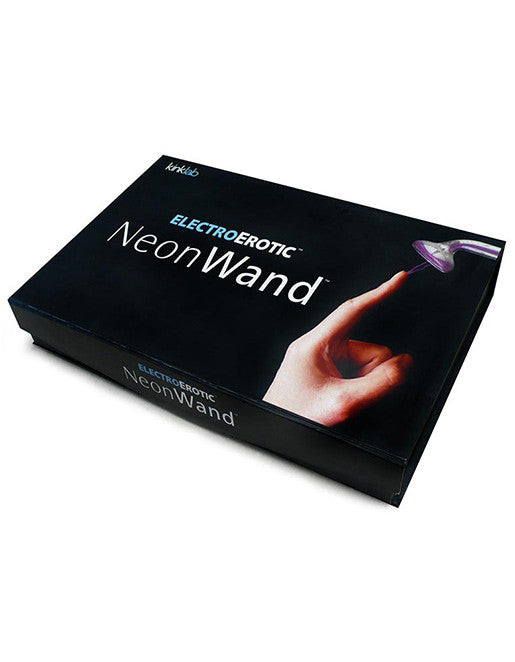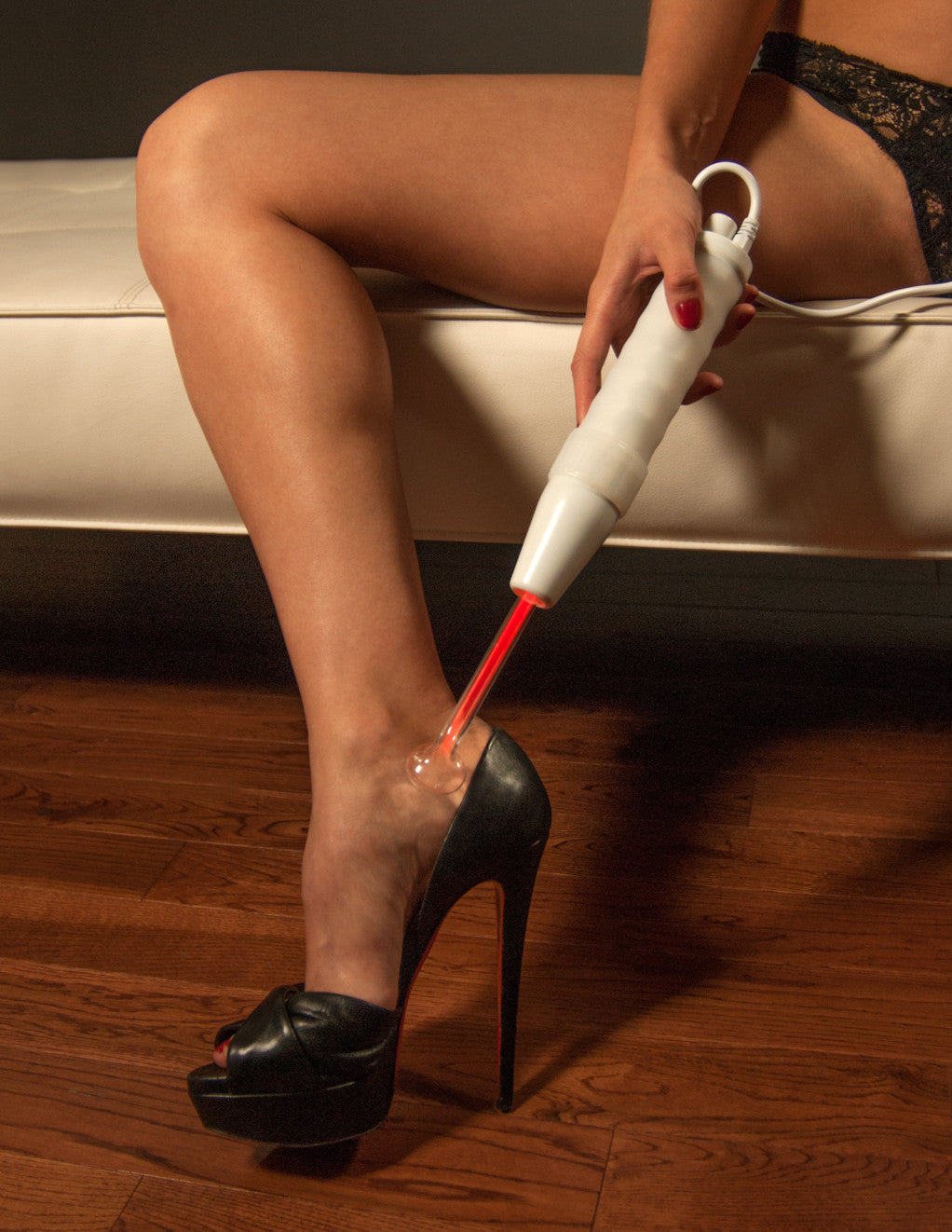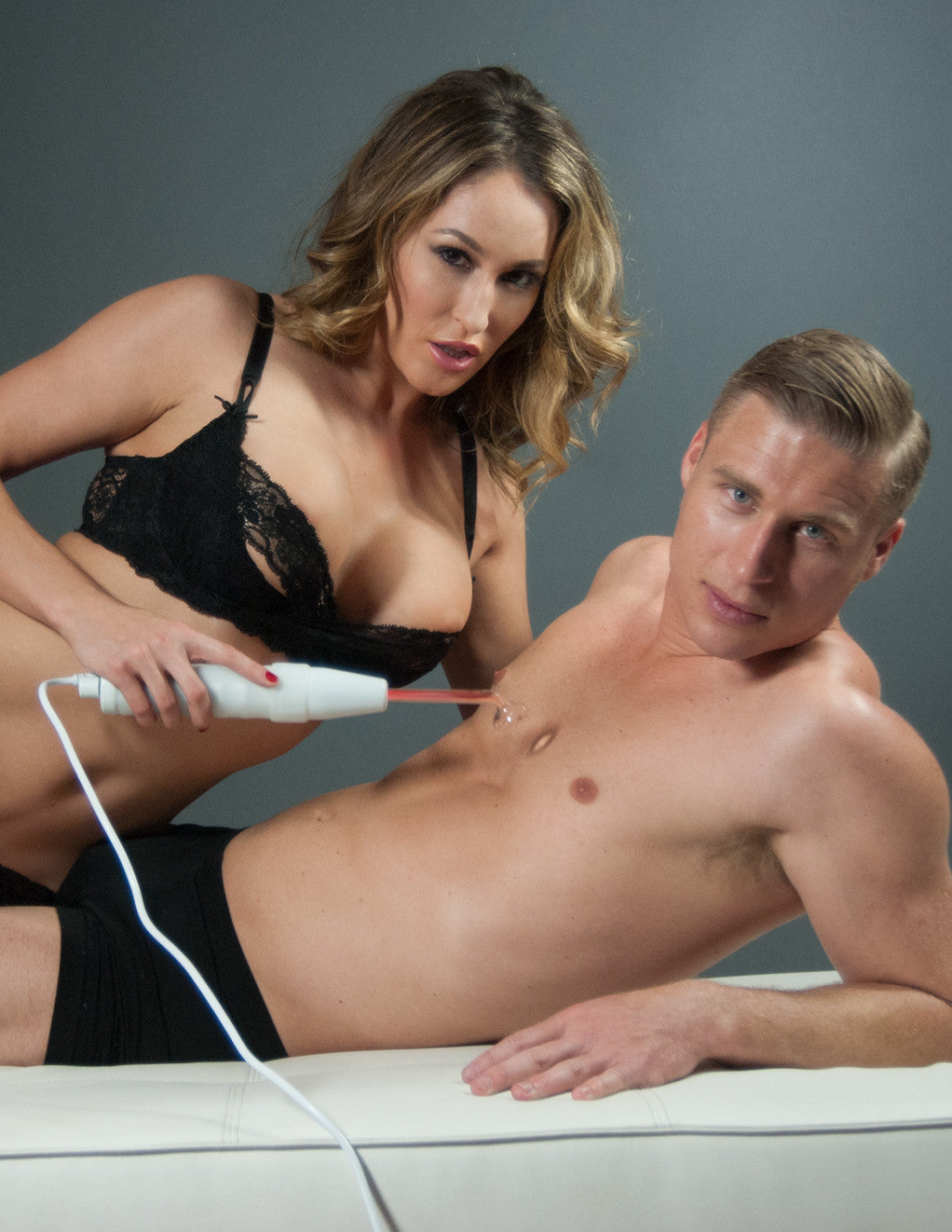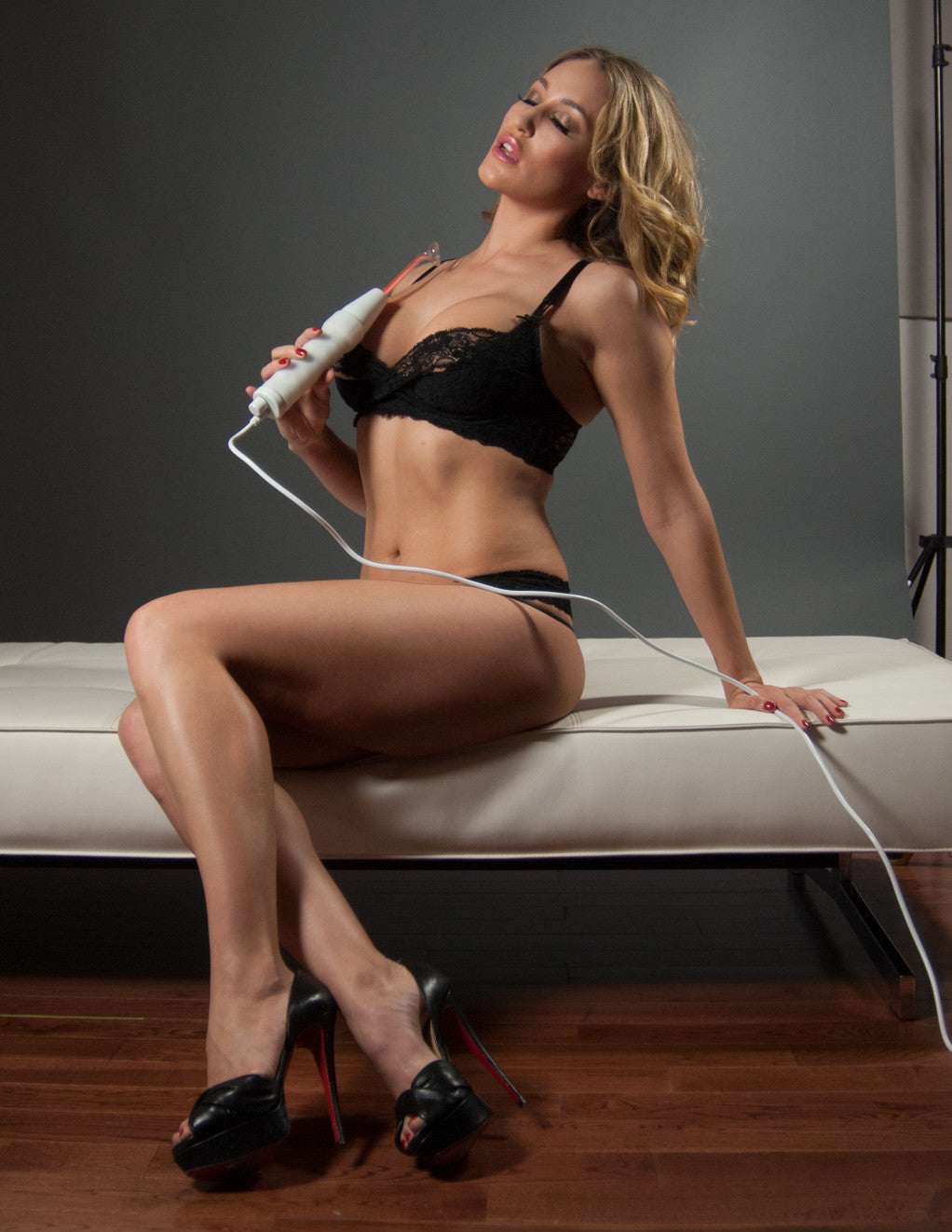 Kinklab Neon Wand Electro Sex Kit
The Kinklab Neon Wand Electro Sex Kit is a must have for all kink or electro-stimulation enthusiasts.  The wand is 9 inches long without any attachments.  The attachments measure from 5.5 inches to 6.5 inches. 
The wand is perfect for beginner to advanced users.  This kit comes with 4 attachments: electrode comb, mushroom tube, 90 degree probe, and tongue tube.  It delivers mild to intense electrical taps.  
Tease your partner all over their body.  Switch it up and tie them up with restraints before exploring their body with the Neon wand.  The electricity tickles and tingles when the probe touches the skin.  Enjoy different levels of intensities with the many attachments it comes with.
Wipe clean with a damp cloth
Dry before using
Details
Color: White
Material: Plastic, Silicone, Glass
Size: Wand- 9 inches, Electric comb 6.5 inches, Mushroom Tube 6 inches, 90 Degree Probe 5.5 inches, Tongue tube 6 inches
Brand: Kinklab
Model #: KL932 (purple,