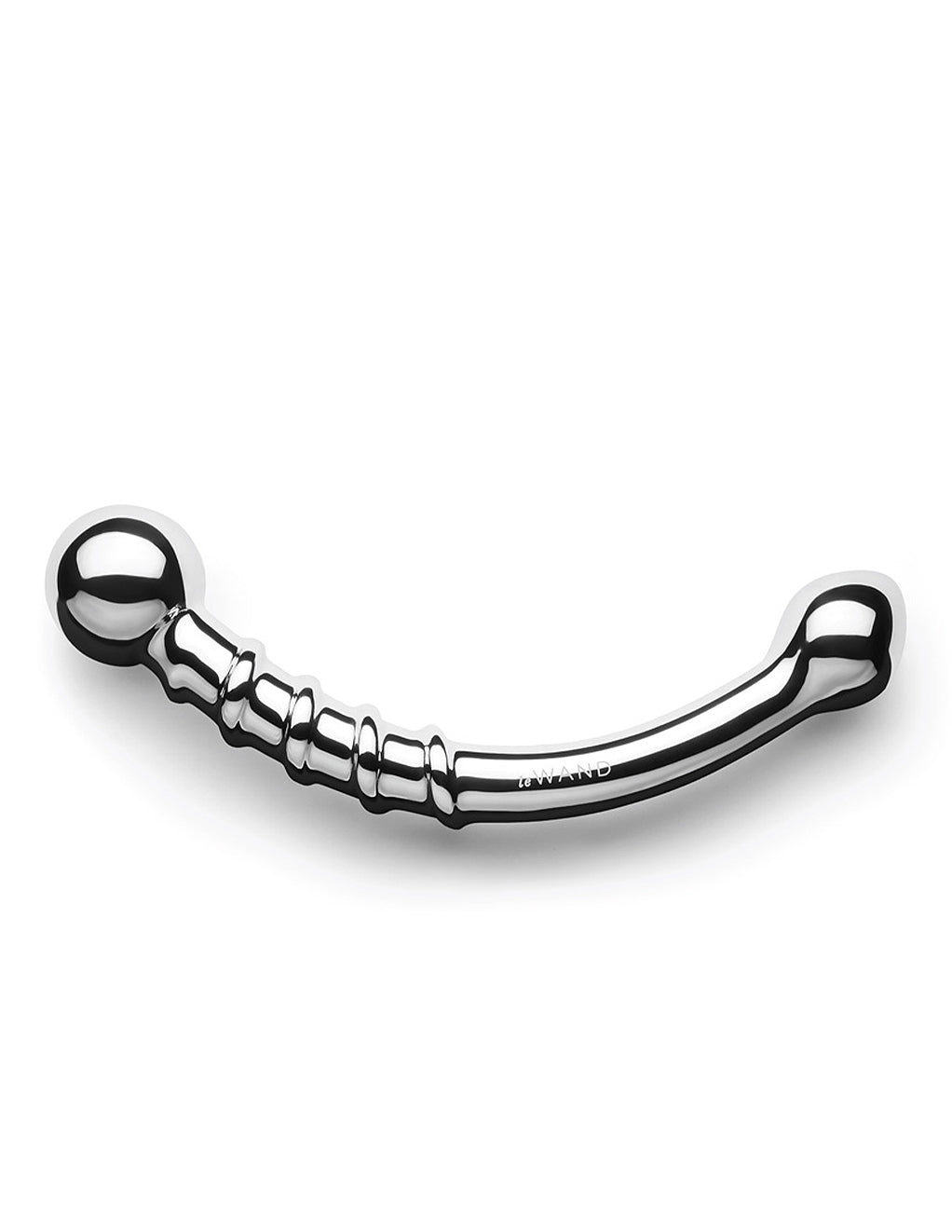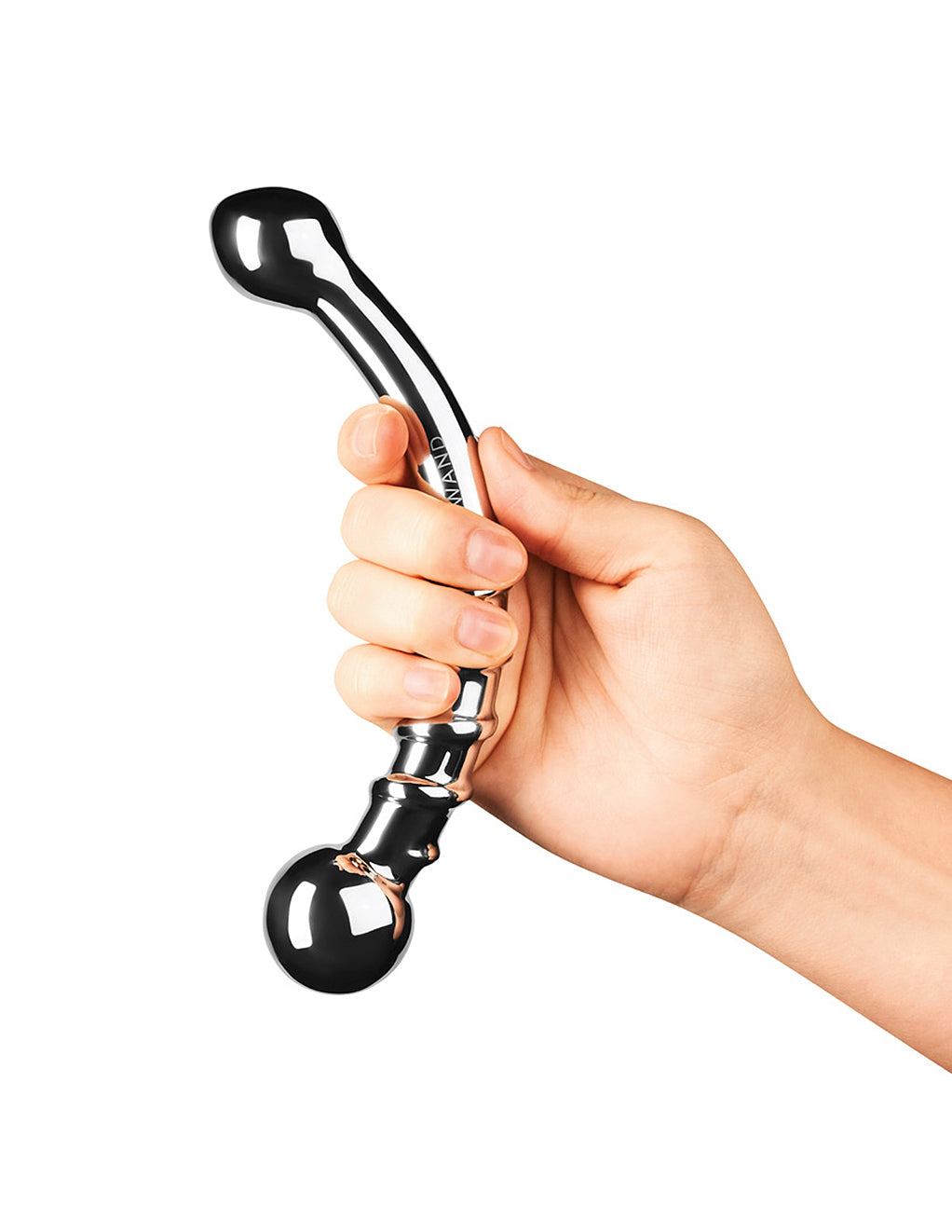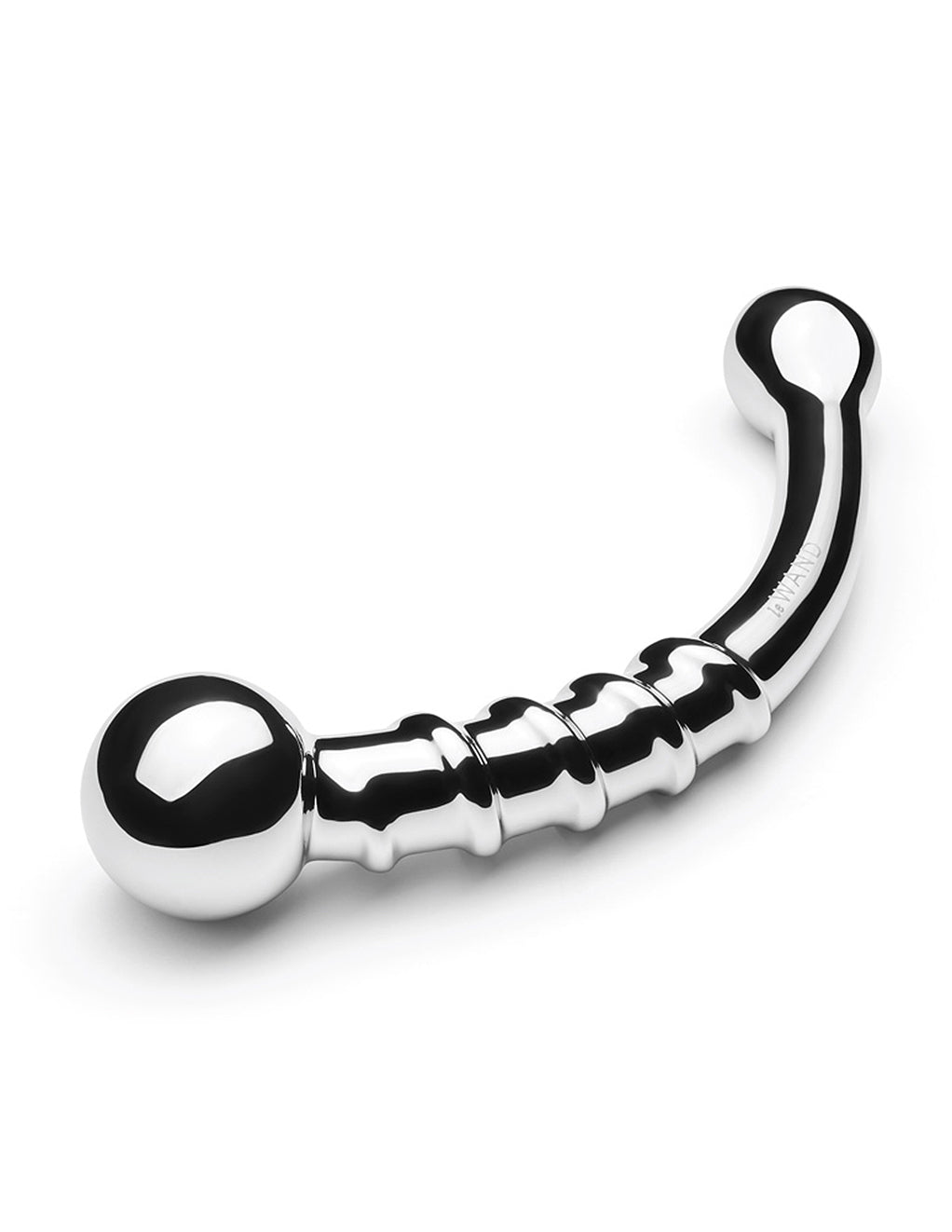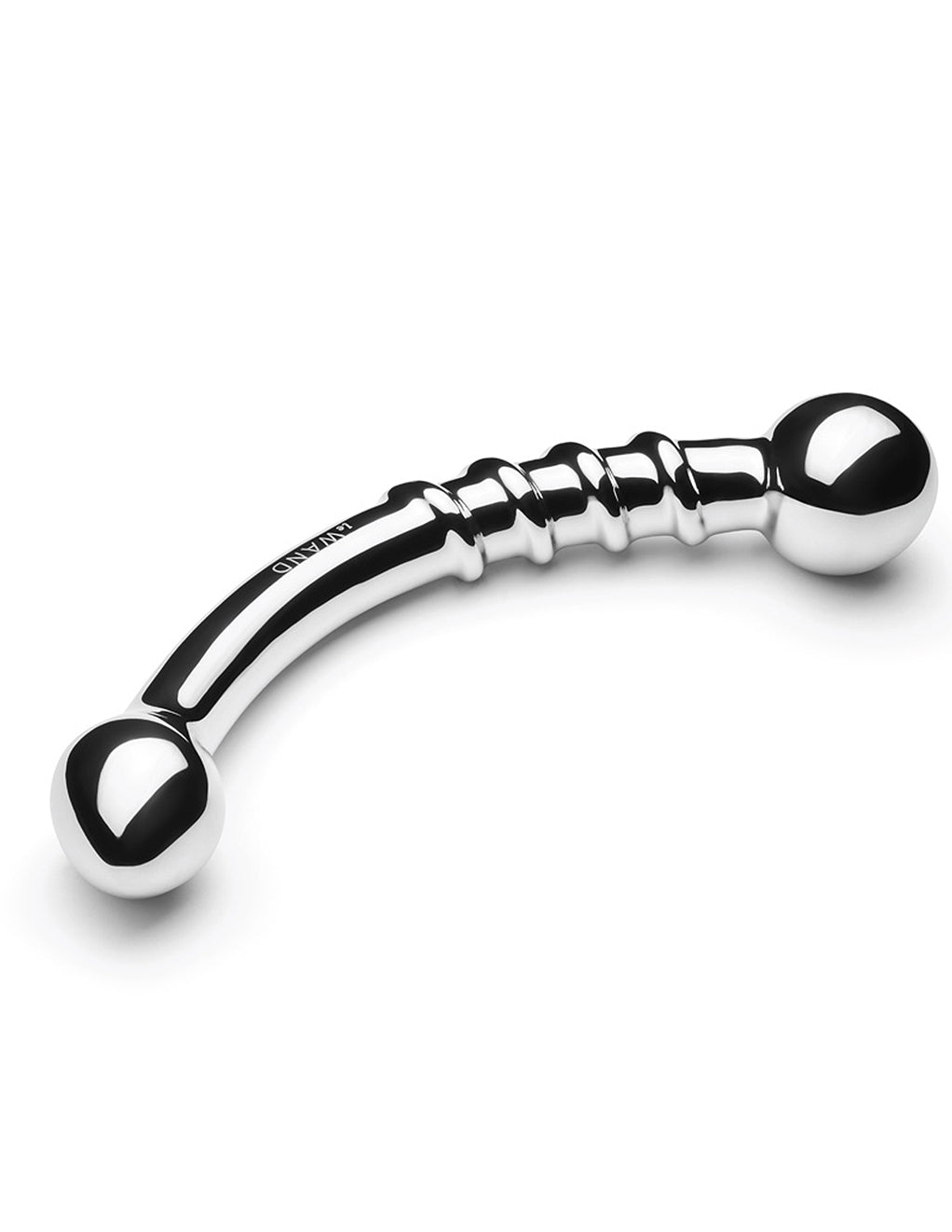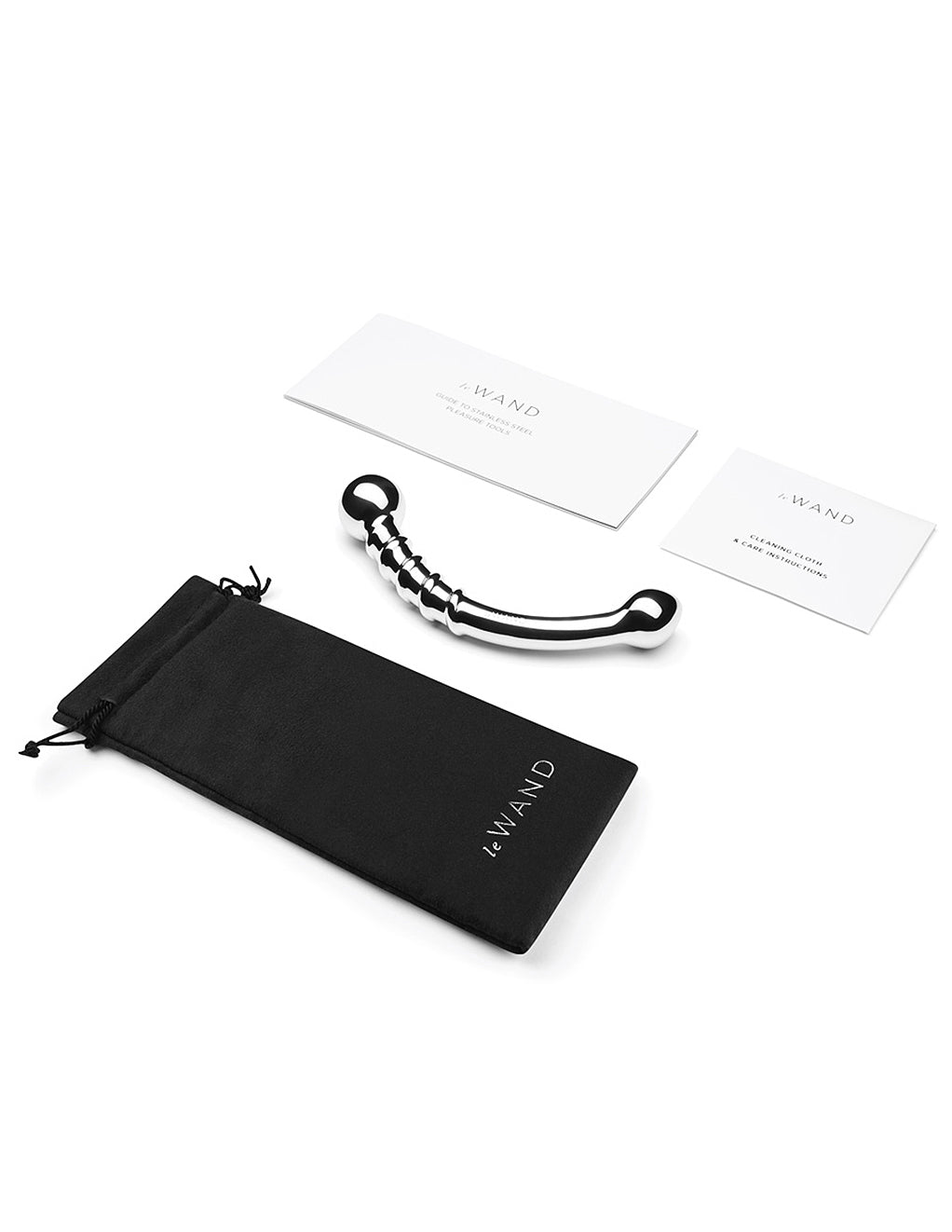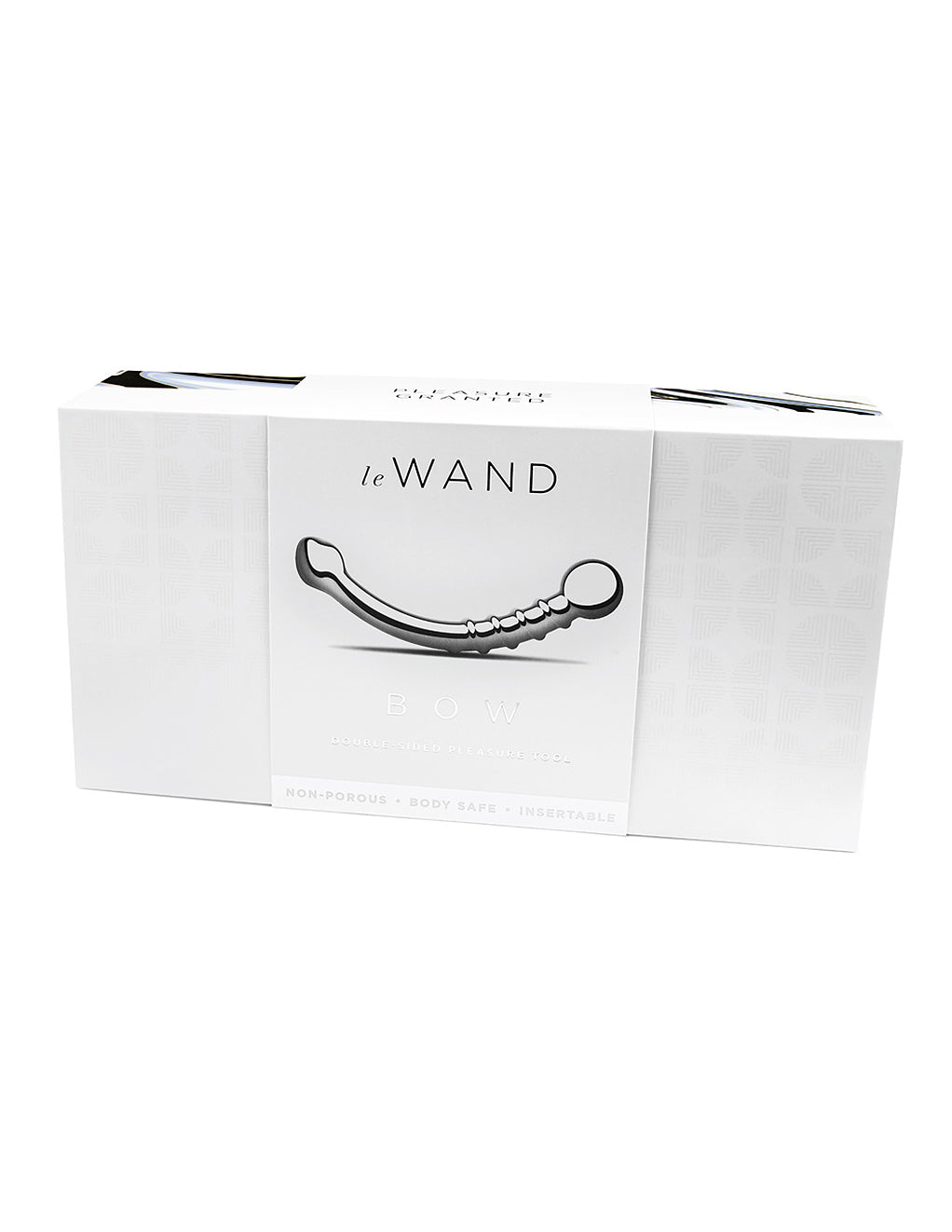 Le Wand Bow Stainless Steel Double Ended Dildo
Highlights:
Solid Stainless Steel
Hygienic
Non-vibrating Massage Wand
Double Ended
Description:
Le Wand Bow is ergonomically shaped to massage from externally to internally.  The wand can be used on the body to relieve tense muscles.  One head is tapered, with a width of 1.1 inches, and curved for prostate massage or g-spot stimulation.  Inserting this end will help find the exact erogenous zone.  Pressing down on the bulbous end while the smaller end is inserted, will push the smaller end upward towards the desired erogenous zone (prostate or g-spot).  The other 1.3 inch head is a round circular end that can be used on stressed muscles for relief, use massage oils or silicone lubes.  It can also be used internally for a fuller feeling.  The shaft of this toy has a spiral ribbing.  This is great for texture play when it is inserted or removed.  The ribbing massages the anal sphincter muscle or vaginal muscle as it is thrust in and out.  This toy can also be warmed or cooled by running it under hot or cold water. 
This product has a 1 year limited warranty through Le Wand
Wash with warm water and toy cleaner

Boil up to 3 minutes to sterilize

Warm Up: place under running warm or hot water and wrap in a towel before use

Chill: place under running cold water or a bowl of ice water and wrap in a towel before use

Compatible with any lubricant

Dry and store in a dry place
Details
1 Year Warranty via Le Wand
Non-vibrating
Solid stainless steel
Compatible with Any Lube
1 toy bag included
Measurements-
Length: 7 inches
Widths: 1.3 and 1.1 inches
Brand: Le Wand
Model #: LW-022