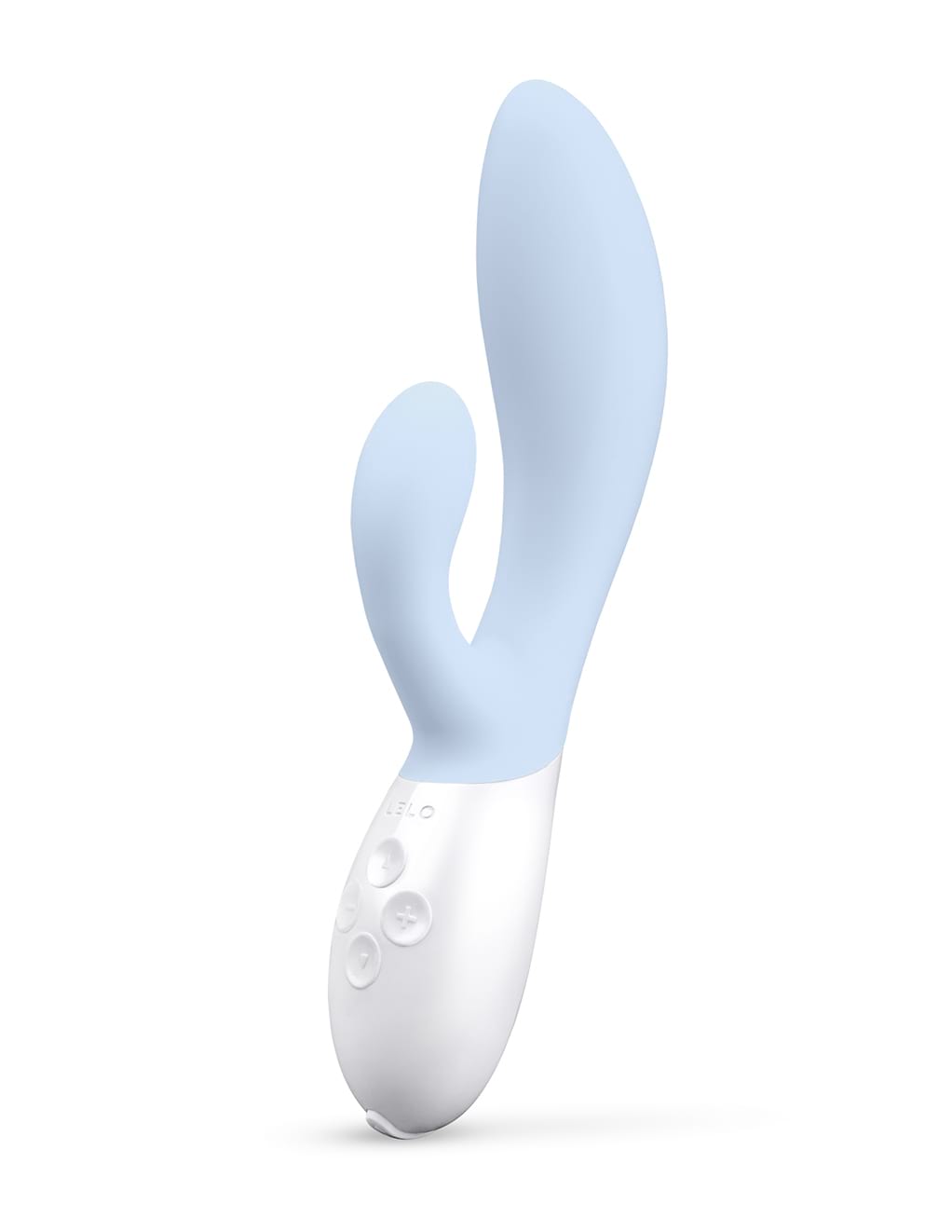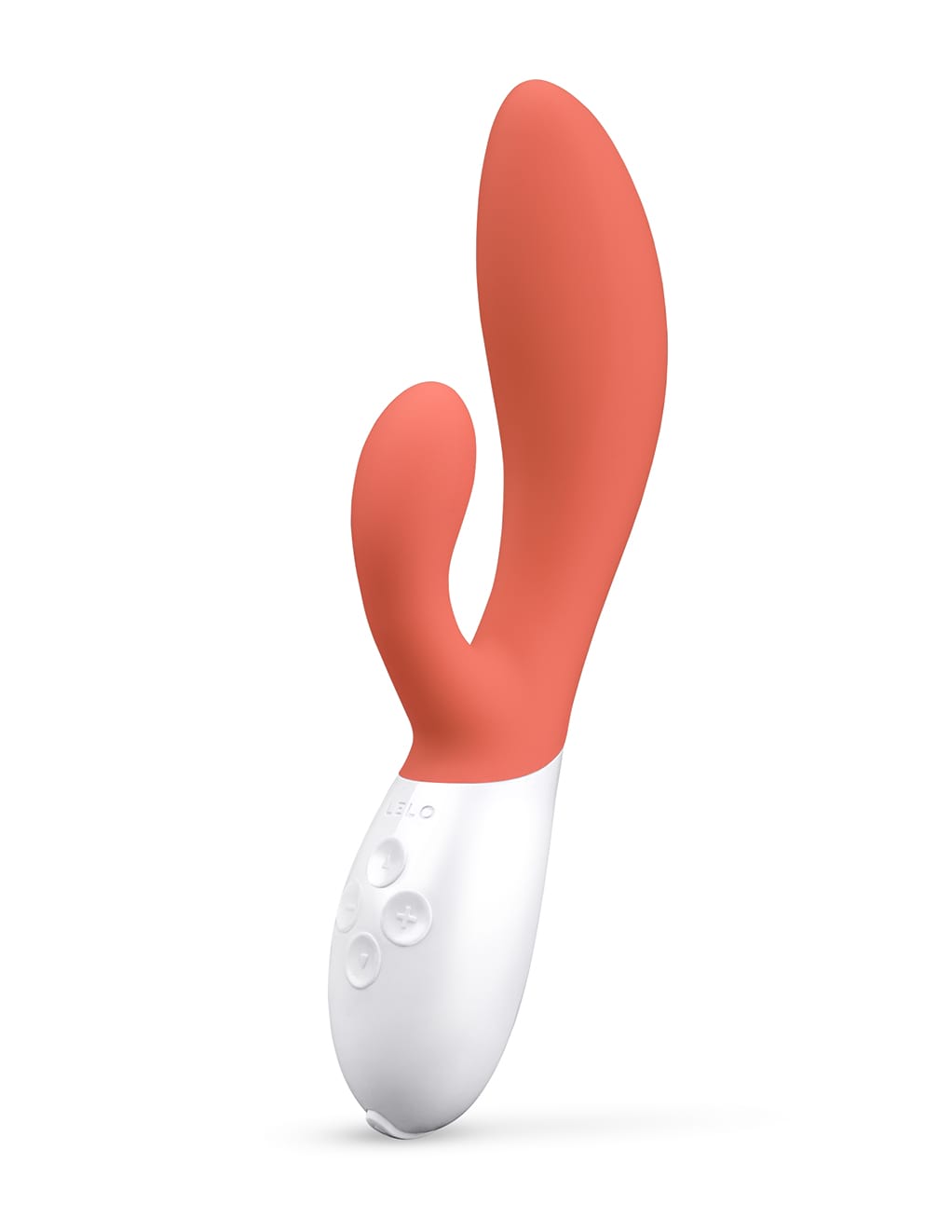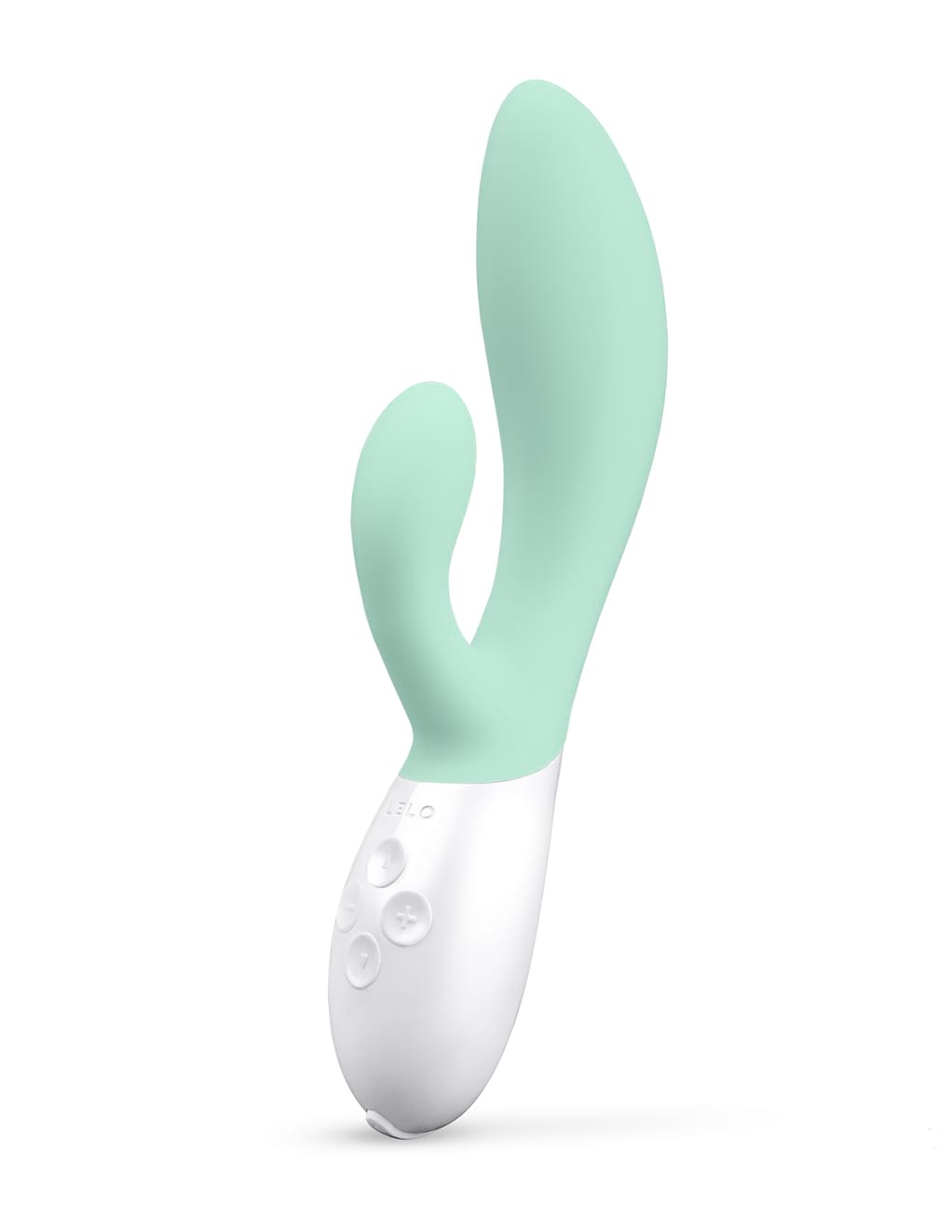 The Ina 3 by LELO is a powerful dual-stimulating vibrator.  It is made with silky smooth silicone material.  Ina 3 is 7.9 inches long, 1.7 inches wide, and has 5 inches of insertable length.  Its handle is made of ABS plastic.  Ina 3 is USB rechargeable and 100% waterproof.  It has 10 vibration patterns to play with.
Ina 3 has an ergonomic shape made for the perfect, blended orgasm.  Its tip is tapered for ease of insertion.  It has a bulbous body with slim neck, allowing a fuller feeling with a narrow neck for the vaginal muscle to relax around.  Its bulbous curves were designed to stimulate the G-spot at any length of insertion.  Its clitoral piece is now slightly wider than its predecessors.  Together, these pieces stimulate two erogenous zones at the same time.
This vibrator has been upgraded with more powerful vibrations.  These vibrations deeply stimulate the muscle and nerves around it, delivering a rumble that is more than your average buzzy or zingy vibration.  It penetrates all these areas, delivering an inner and outer pelvic massage.  Experience a wider range of intensities.  These diverse intensities were made for intimate comfort and satisfaction.
Ina 3 has 30% more power than its previous designs.  This gives its deeper vibrations more boost to give you the full pleasure effect.  It has a longer lasting charge.  You won't have to charge Ina 3 as often. 
LELO creates beautiful vibrators that looks like little works of art.  They are made with the most hygienic materials and quality standards.  Its silicone material is smooth, non-porous, and very easy to clean.  This vibrator also comes with a travel-lock function, so you won't need to worry about it turning on in your luggage.
This product has a 1 year manufacturer's warranty through LELO.
Compatible with only water based lubricants
Wash in warm water with toy cleaner
Store in a cool, dry place
Details
1 Year Warranty via LELO
Waterproof
USB Rechargeable
Charge/Play time: 2 hours
Color: Seafoam, Seaweed, Coral
Material: Silicone, ABS
Size: 7.9 x 1.7 inches, 5 inches insertable length
Brand: Lelo
Model #: 7350075028311 (Seafoam), 7350075028298 (Coral), 7350075028304 (Seaweed)