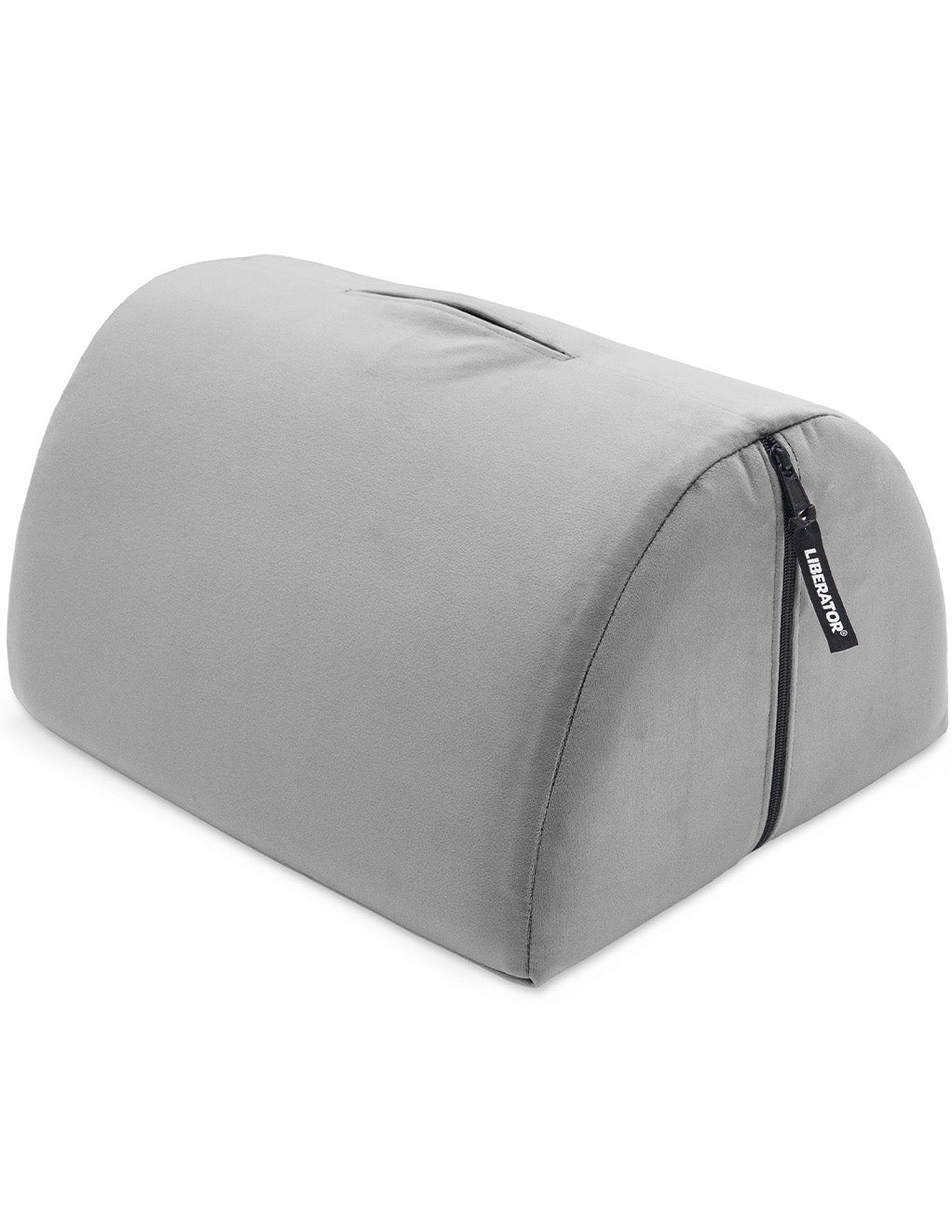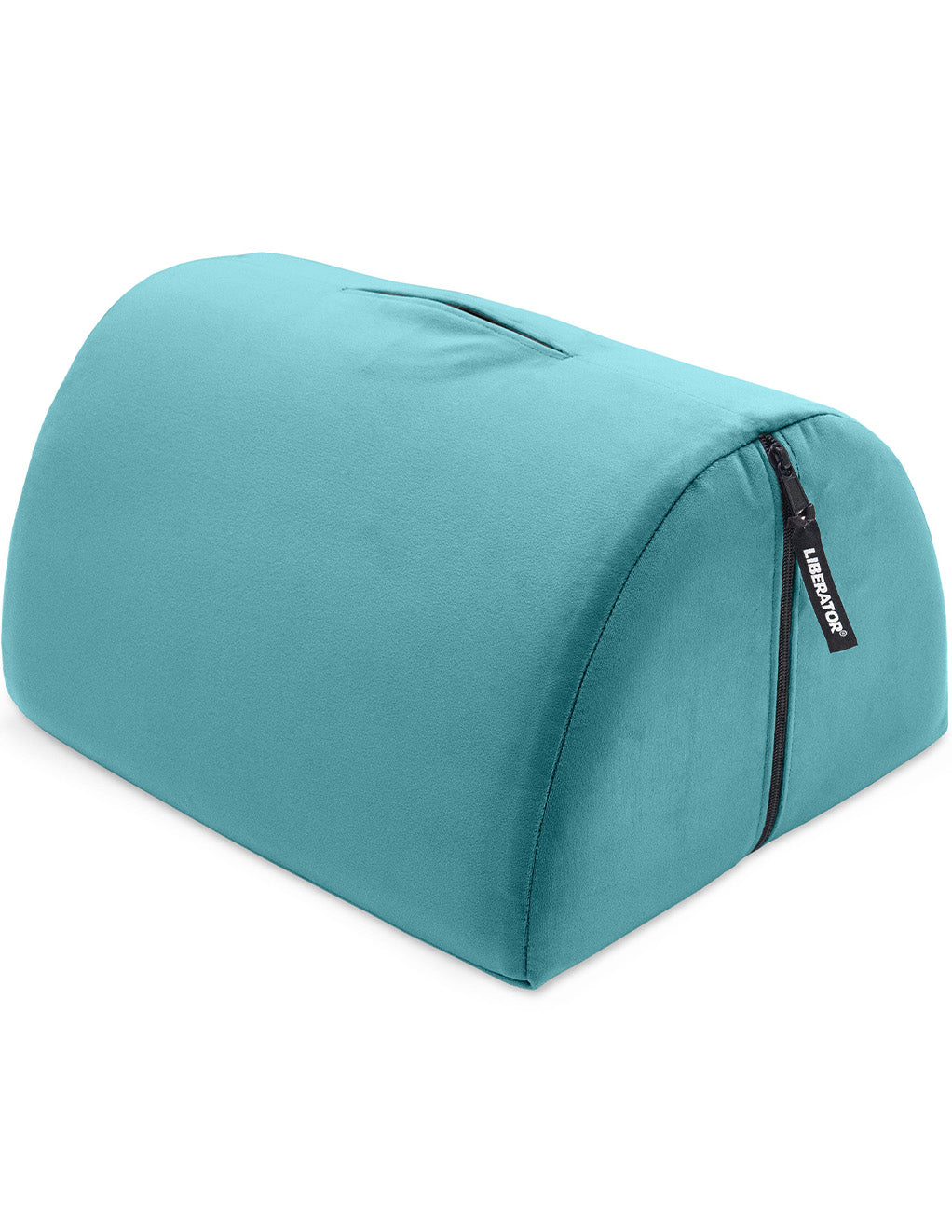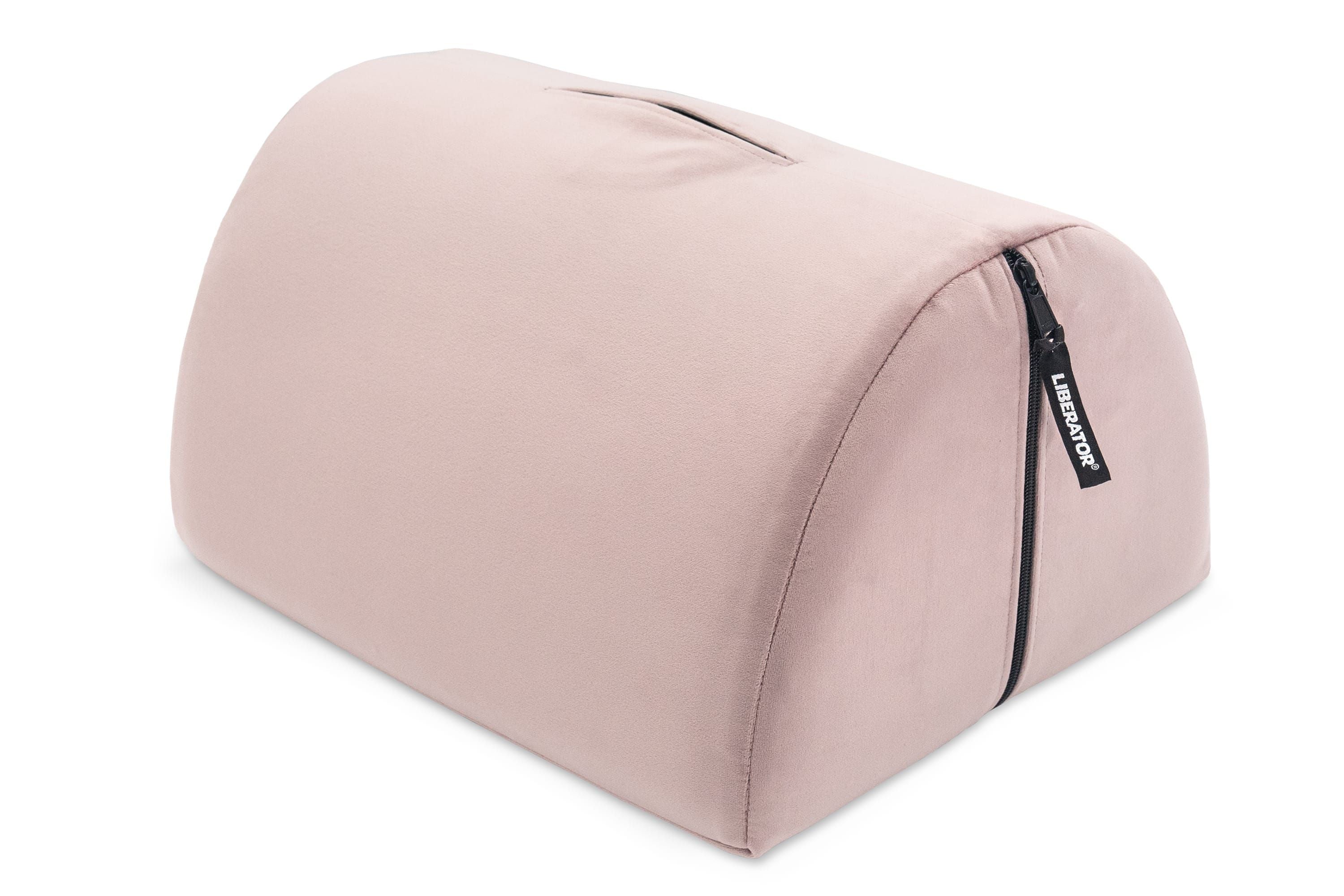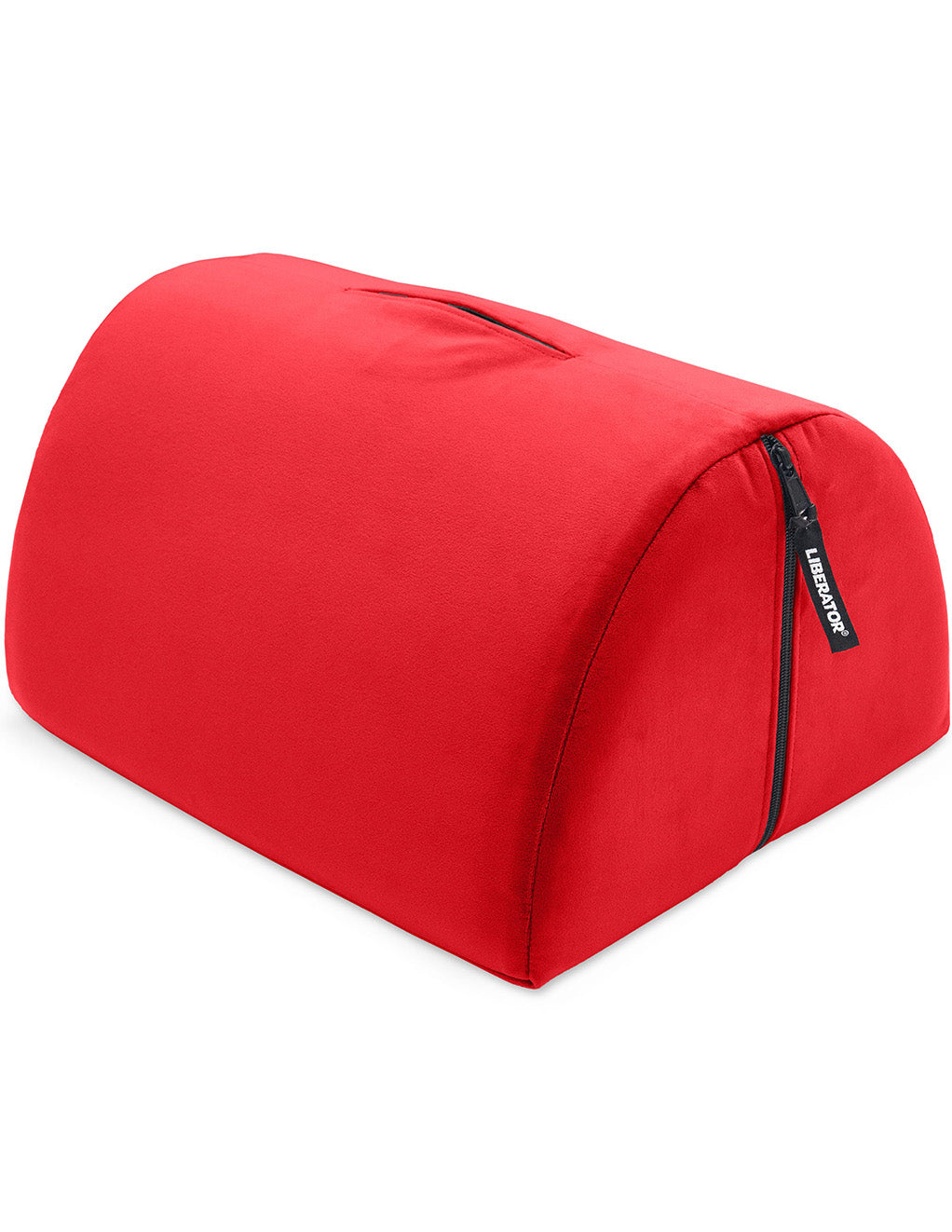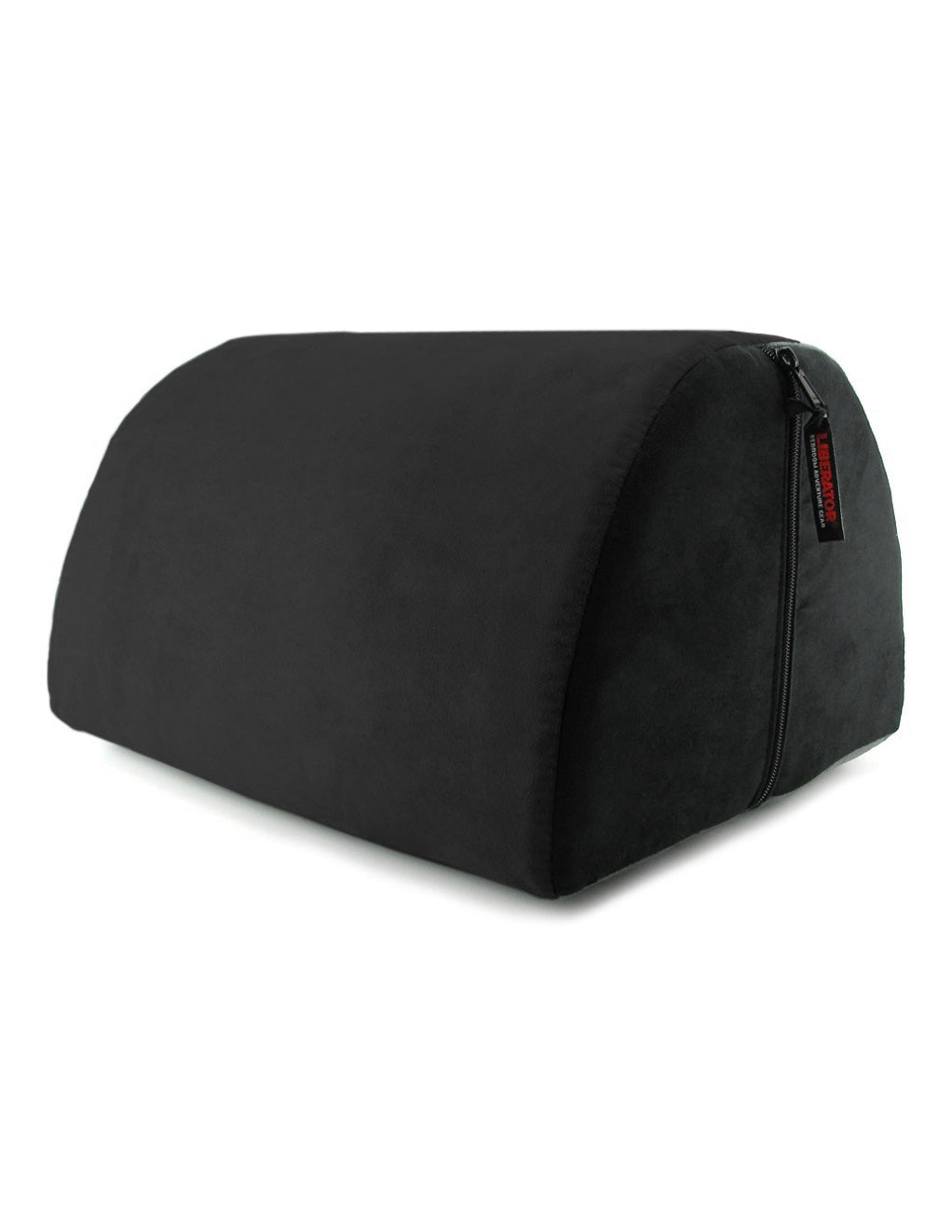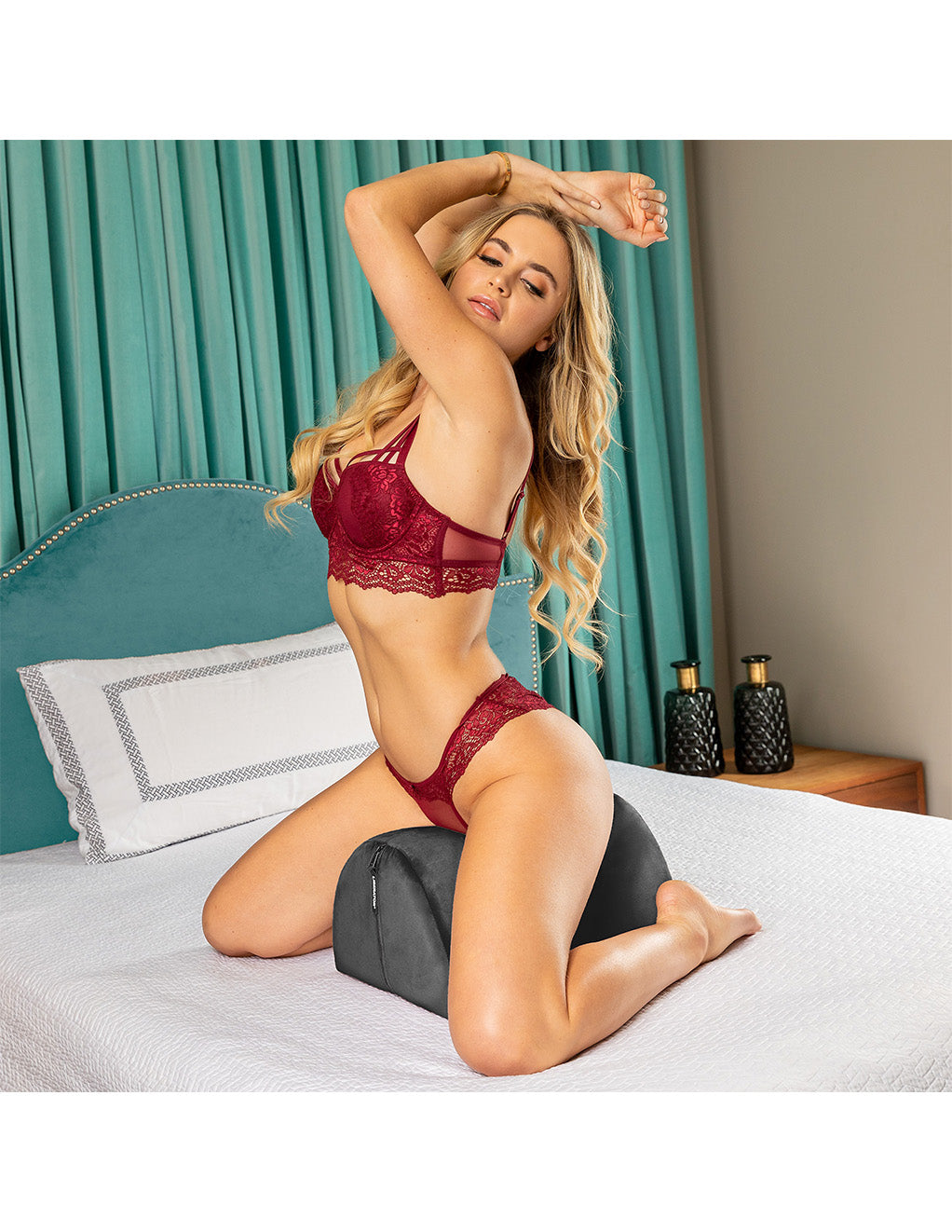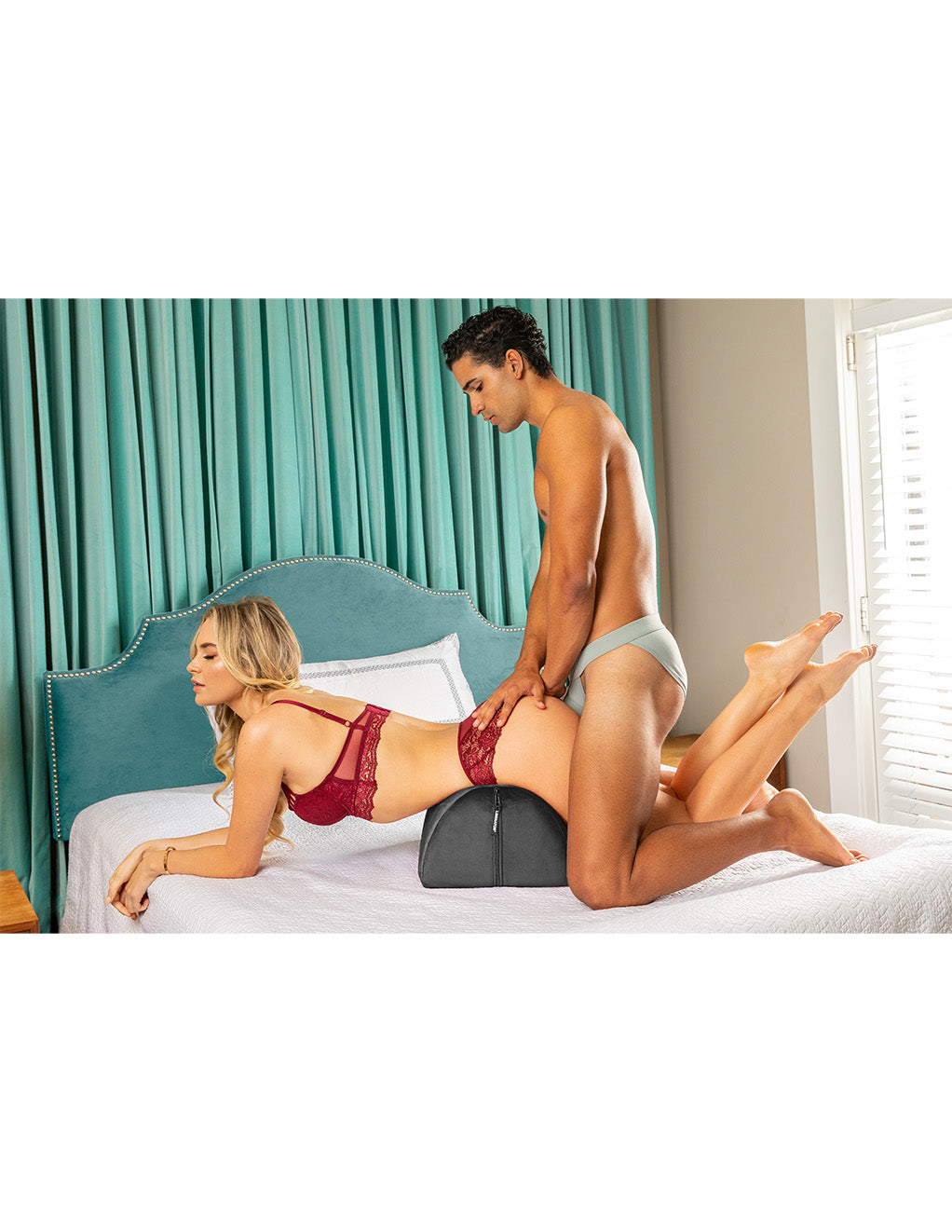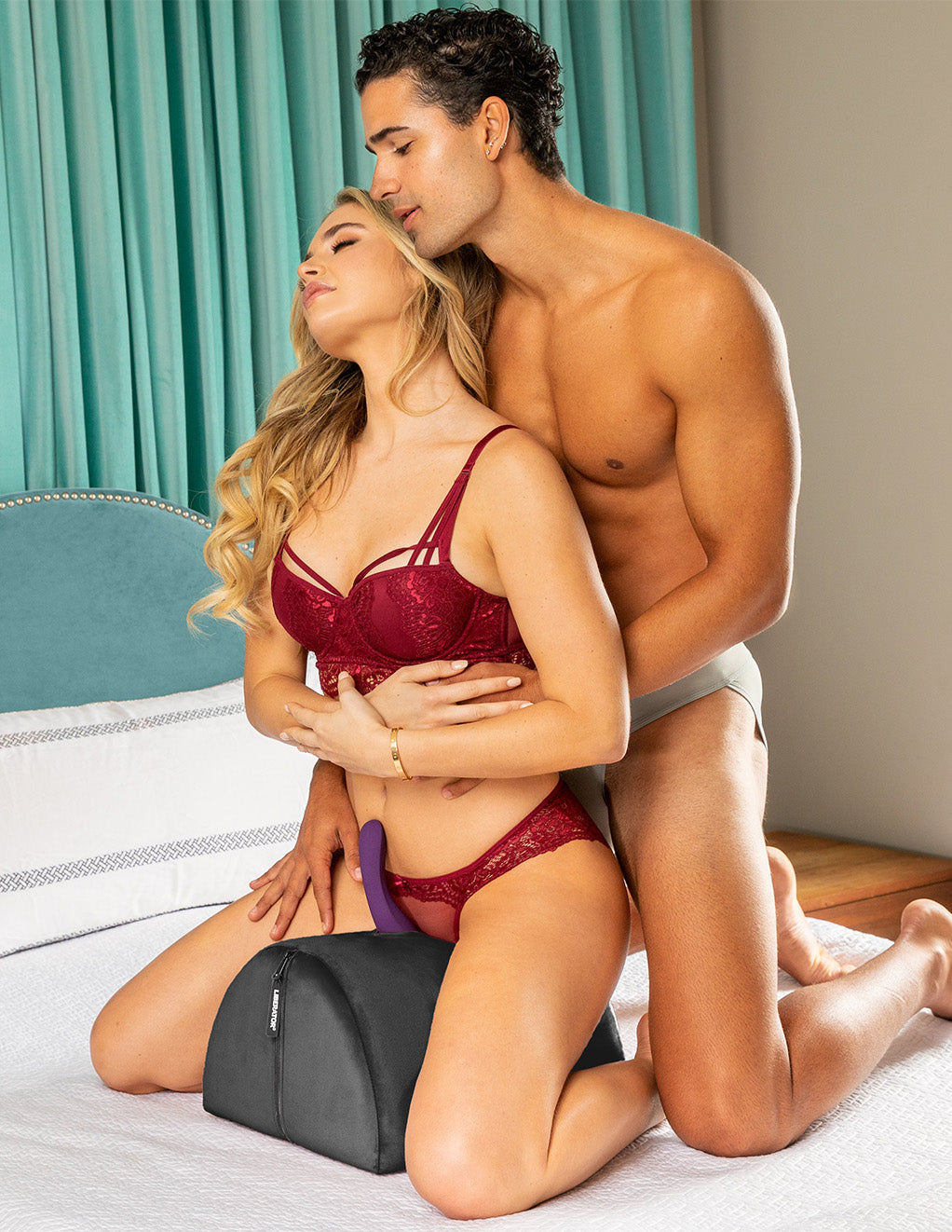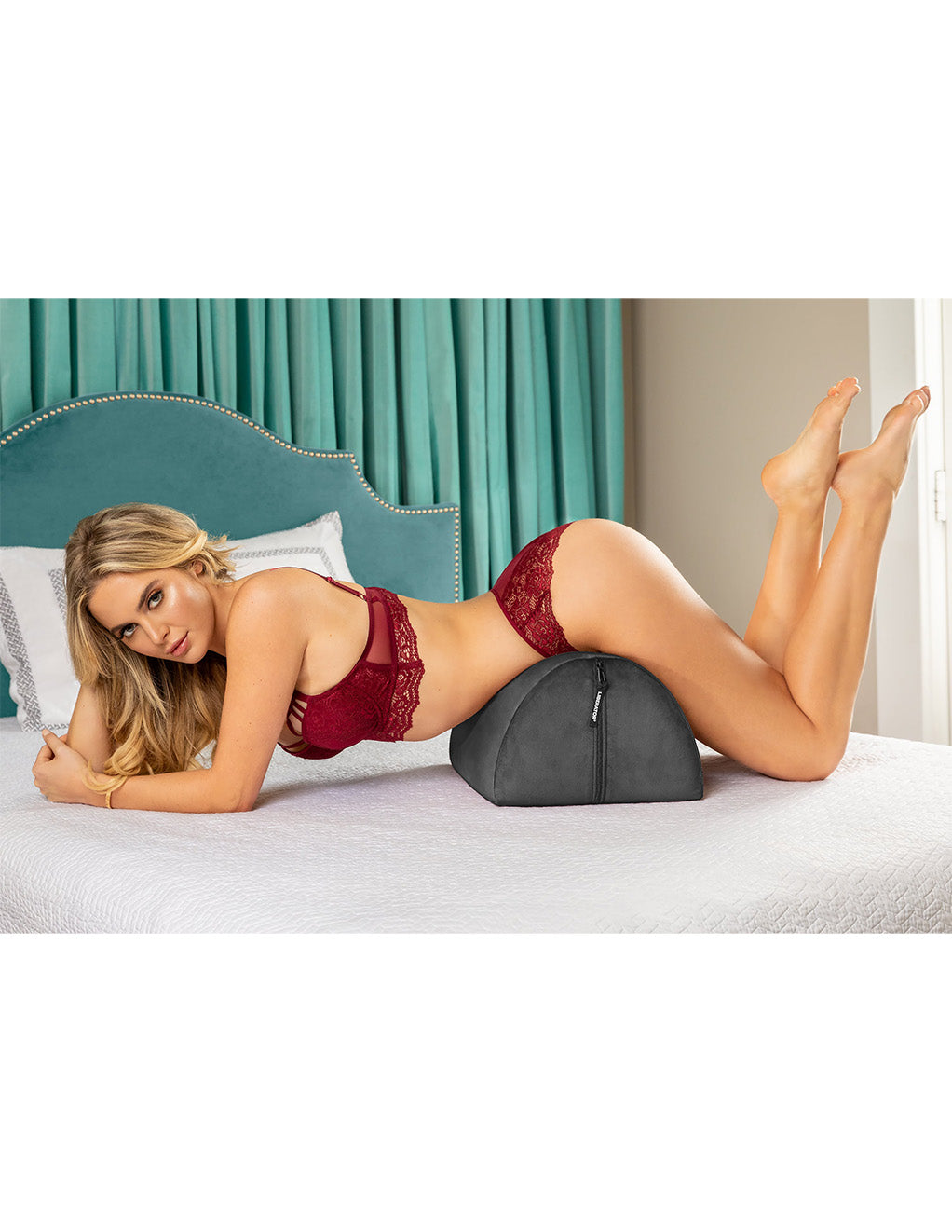 Liberator Bonbon Toy Mount
Your masturbation game got so much better with the Liberator Bonbon Toy Mount. The Liberator Bonbon is a round mount that is a half cylinder shape with a crevice that perfectly fits your favorite toy. Explore many positions as you saddle across the soft texture. The micro suede material grips onto your bed, carpet, or surface.  Try it out with a partner to experience multiple positions.  It will elevate hips and position the receiver in doggy style position for even deeper penetration.  Its cushion is firm to keep you secure in place.  Cushion your back to a nice and ready missionary session.  The soft micro suede repels stains, water and debris. The outer layer is removeable and machine washable.  The 15 by 8 inch size is perfect for you to easily cradle the mount solo or with a partner.  Enjoy the endless possibilities and positions you will get from the Liberator Bonbon Toy Mount.
Now available in Rose, featuring a new plush microvelvet. Same exact no slip grip but now softer, making you touch and feel and be more into the moment. 
*Toy not included
Offers unique positions and lift
Can be used with a dildo or vibrator of your choice
Cover is removable and machine-washable
Details
Color: Plum, Merlot, Black, Rose, Teal, Grey, Red
Material: Microfiber
Size: 15 x 8.5 x 12 inches
Brand: Liberator
Model #: 16033548 (Plum), 16033549 (Merlot), 16033545 (Black), 19085-424 (Rose), 19085-401 (Teal), 19085-405 (Grey), 19085-409(Red)