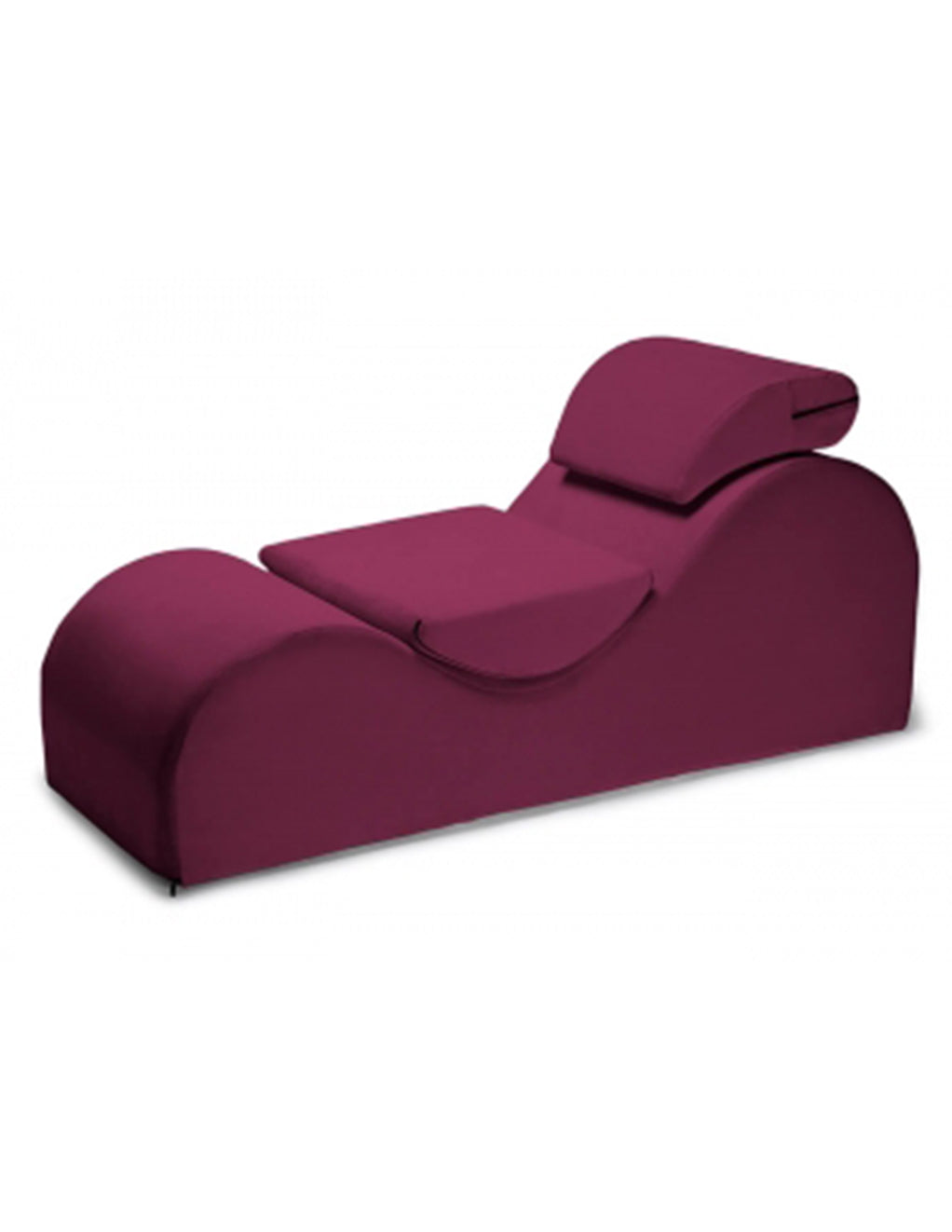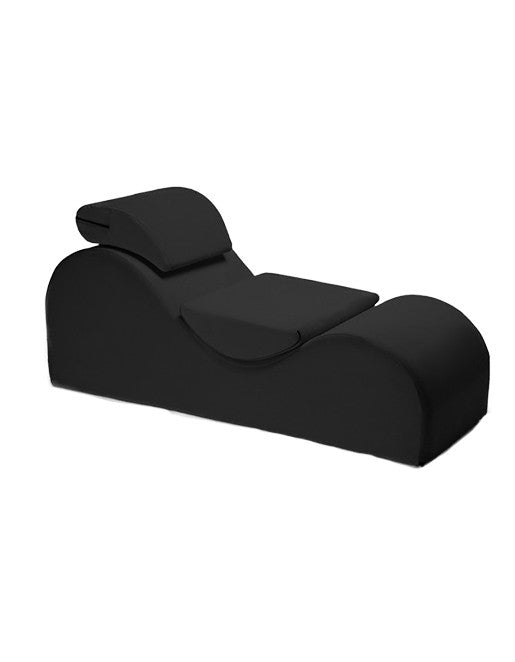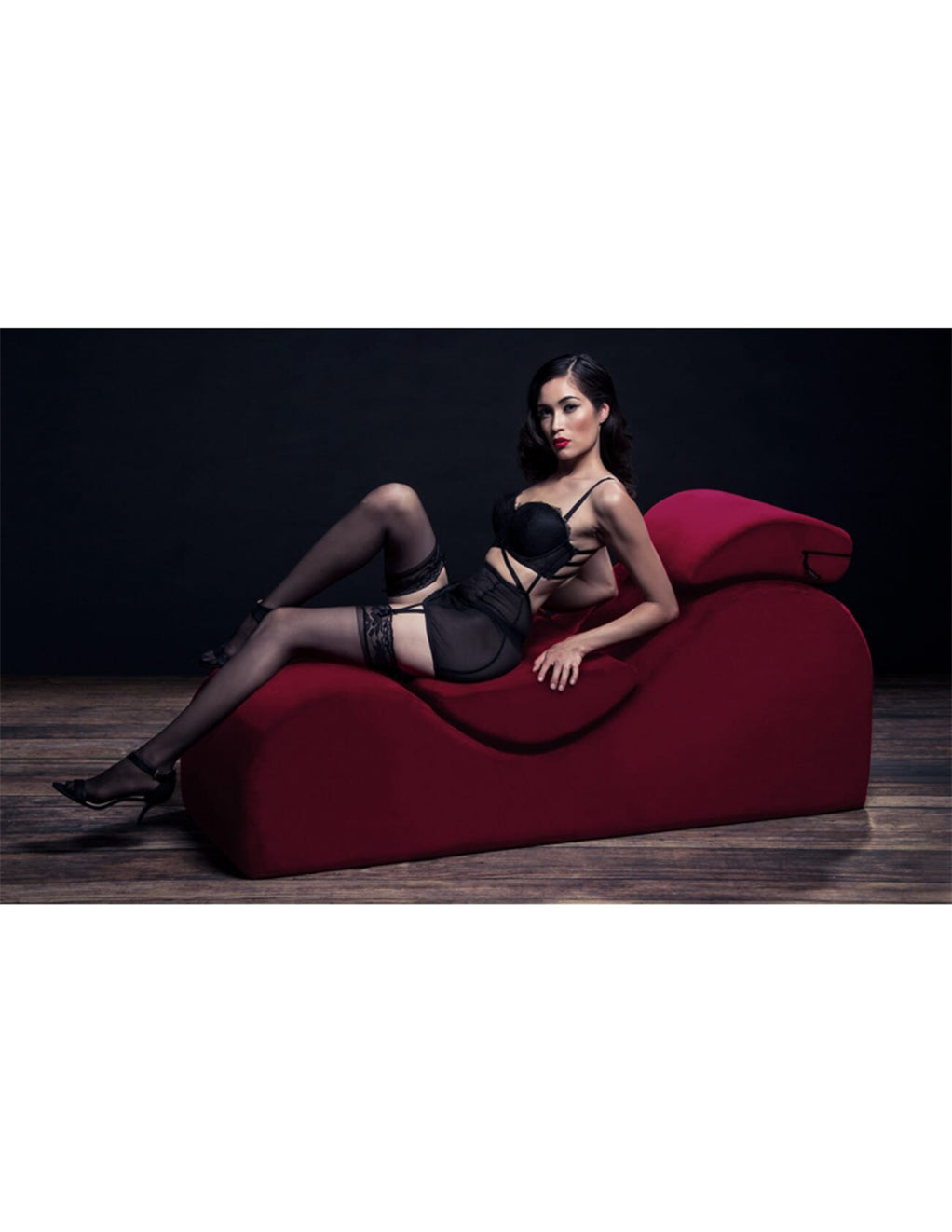 The Esse by Liberator is a luxury chaise lounge for Karma Sutra inspired positions.  It comes with 2 additional position pillows that can be used on Esse, the floor, or on your bed.  This luxurious sex furniture is 64 inches long, 24 inches wide, and 24 inches tall.  It is made of high-density, polyurethane foam material.  It is lined with anti-moisture lining with a patented Velvish cover.  This material feels smooth against the skin and keeps the other position aids from slipping off with its inter-locking design.  It accommodates persons 7 feet or shorter and can handle up to 800 pounds.
Discover 360 degrees of the best sex of your life with every angle designed to provide the best access, sweetest support, and most enticing possibilities. Your head, neck, and back will be cradled in almost any position you try.  The added height and ergonomic slopes helps raise the hips and provide the deepest penetration possible.  Keep pressure off your wrists, neck, and shoulders with the adjustable position pillows and ergonomic design.

The included headrest works at either end and is useful for raising up knees or adding 5" of height for standing and bending-over positions.  The included Mini-Scoop will eliminate the center dip, making the Esse a chaise lounge chair.  It works independently away from the Esse providing lift and motion for lovemaking on a bed.
This lounger blends into your bedroom with decor colors, and it is supremely comfortable for reading or watching TV.
Machine-washable microfiber or velvish
Details
Color: Black, Merlot
Material: Velvish fabric, High-density foam
Measurement in inches: 64L x 24W x 24H
Brand: Liberator
UPC #: 845628059876