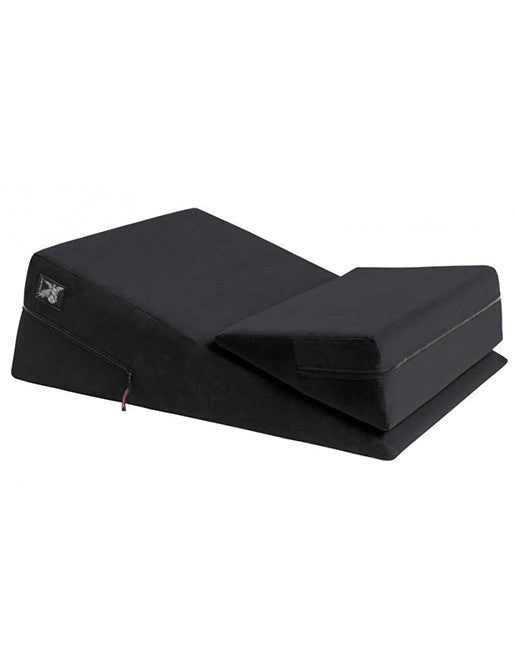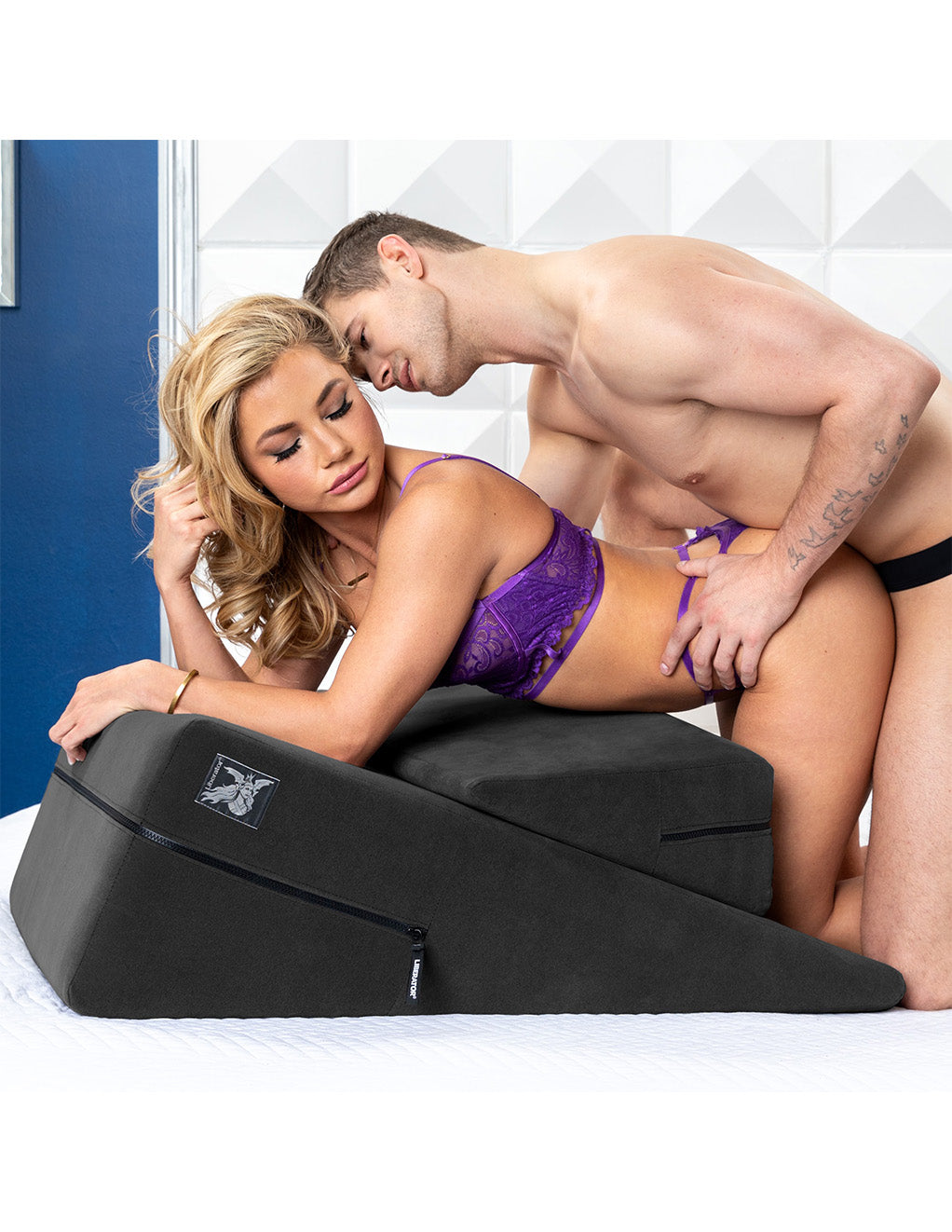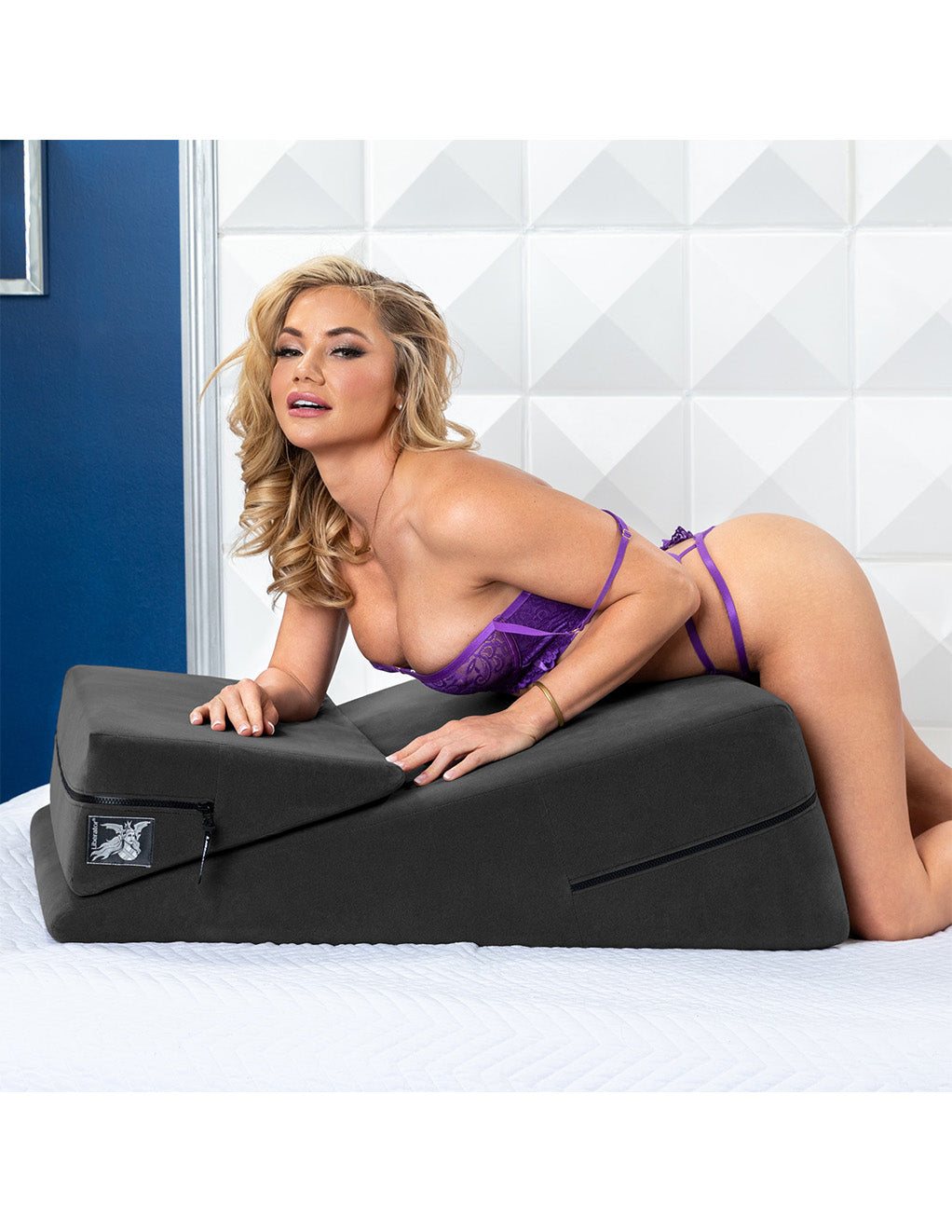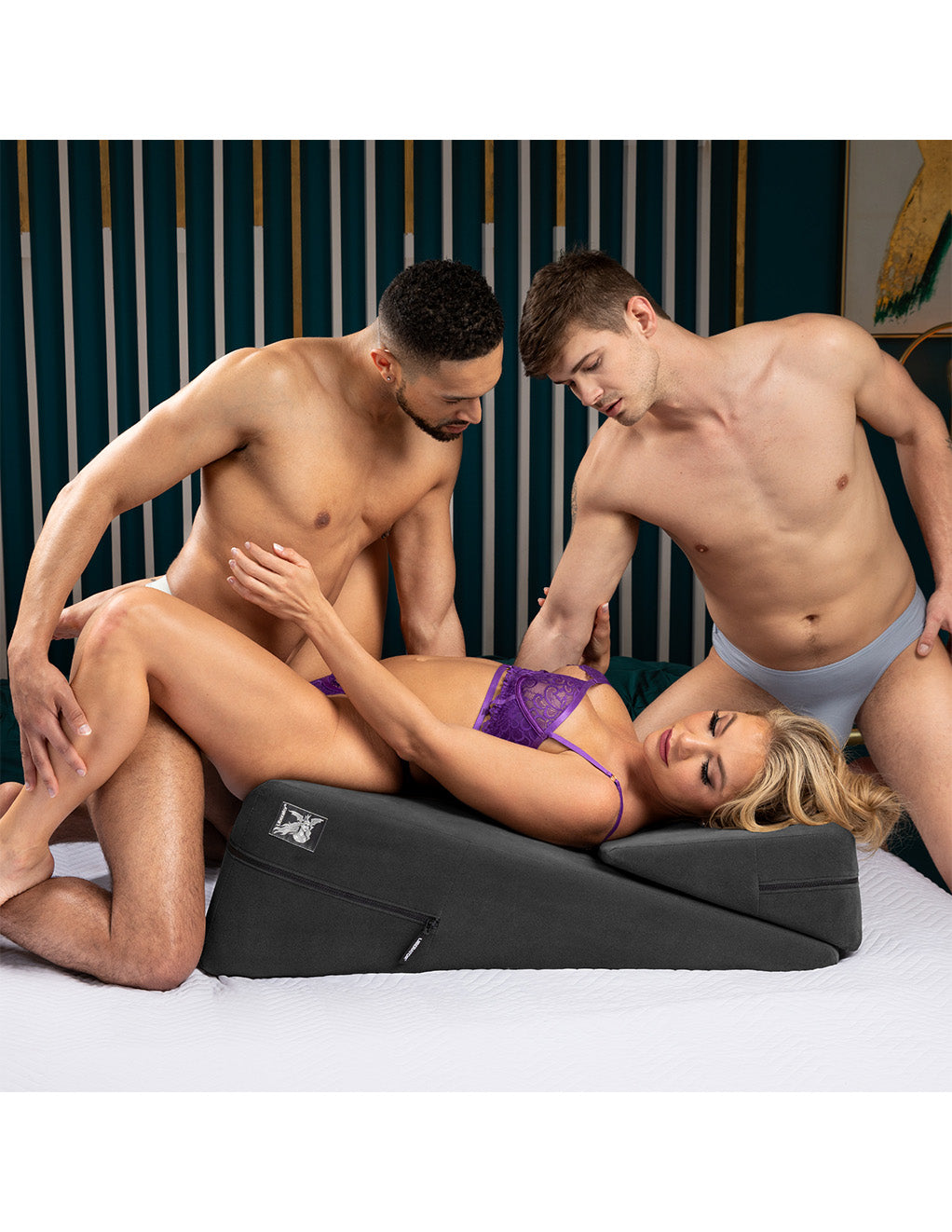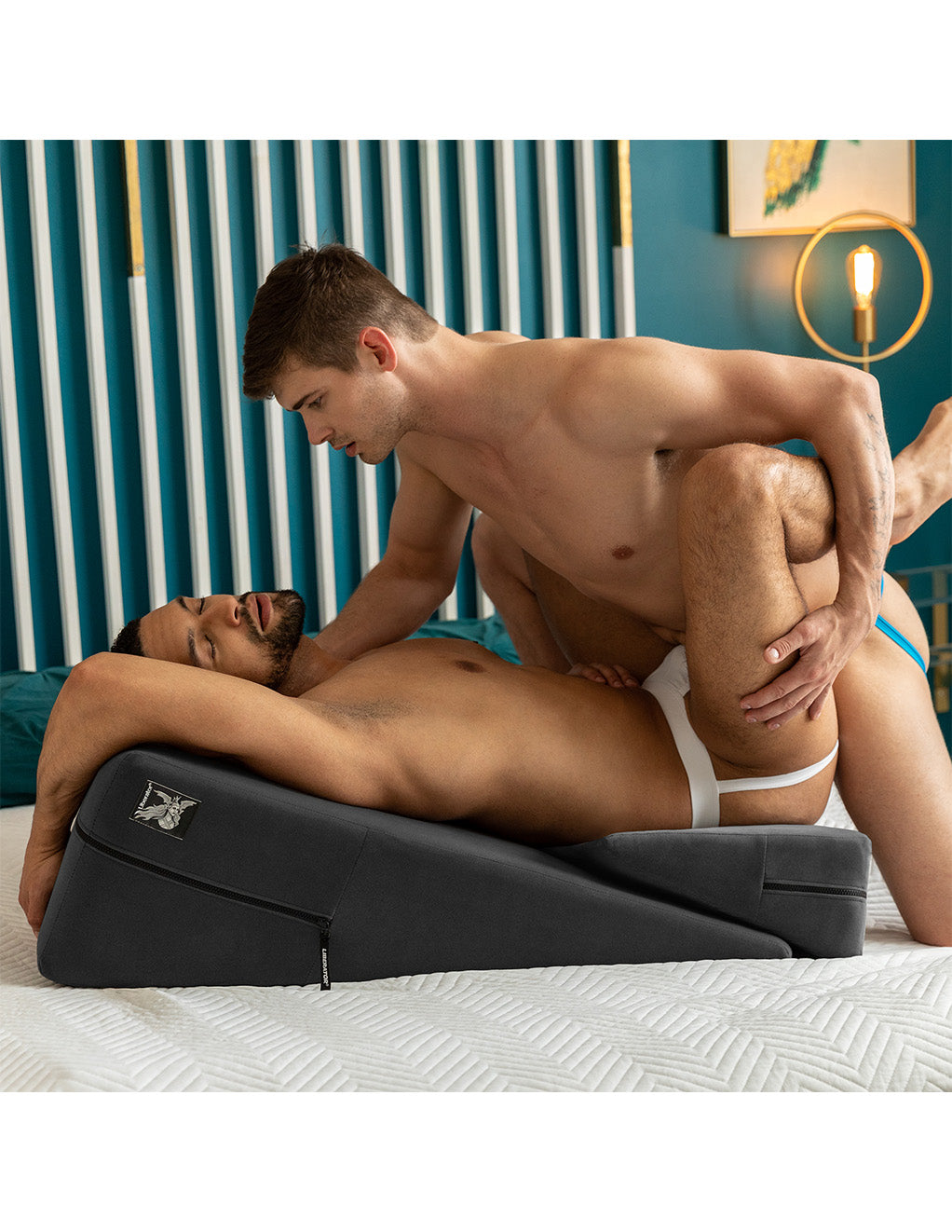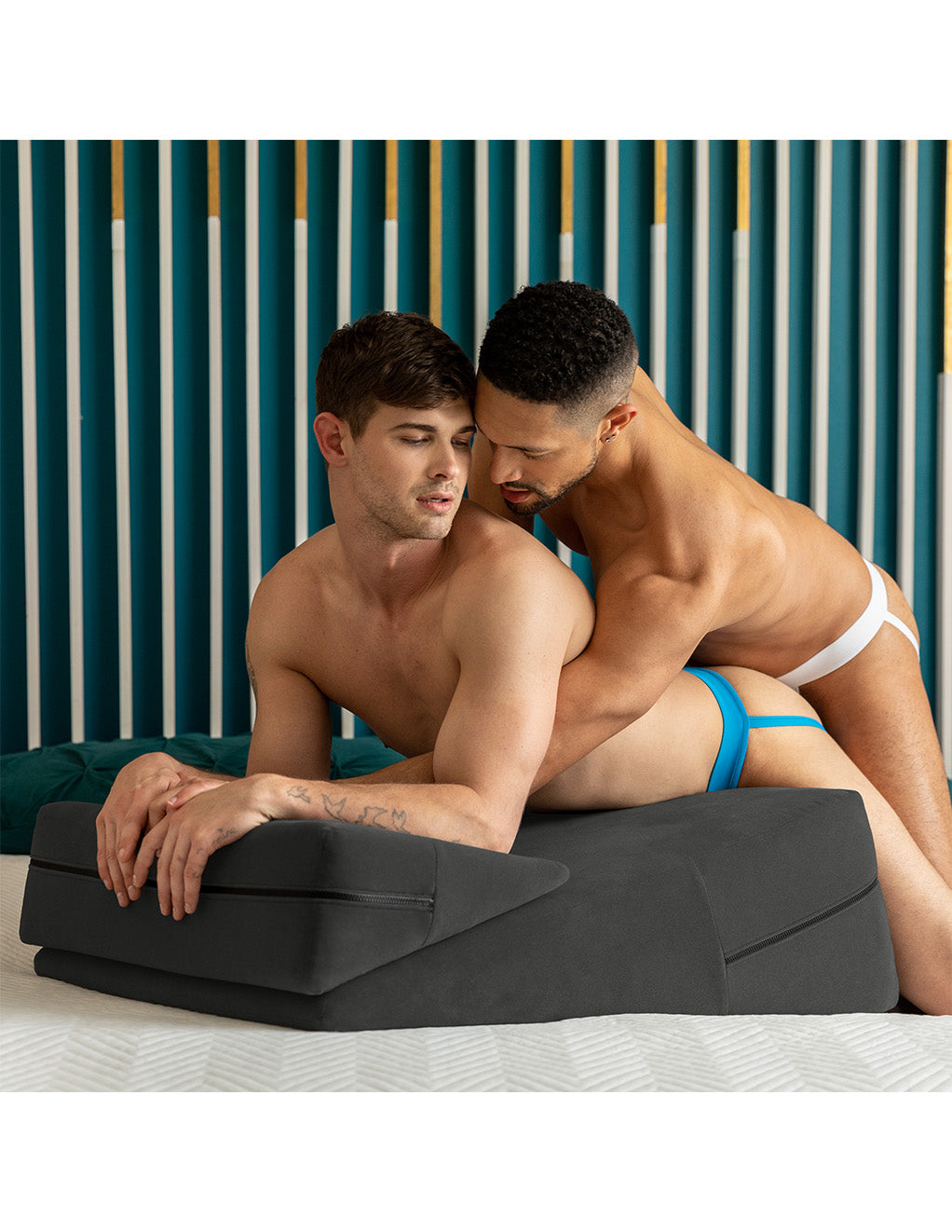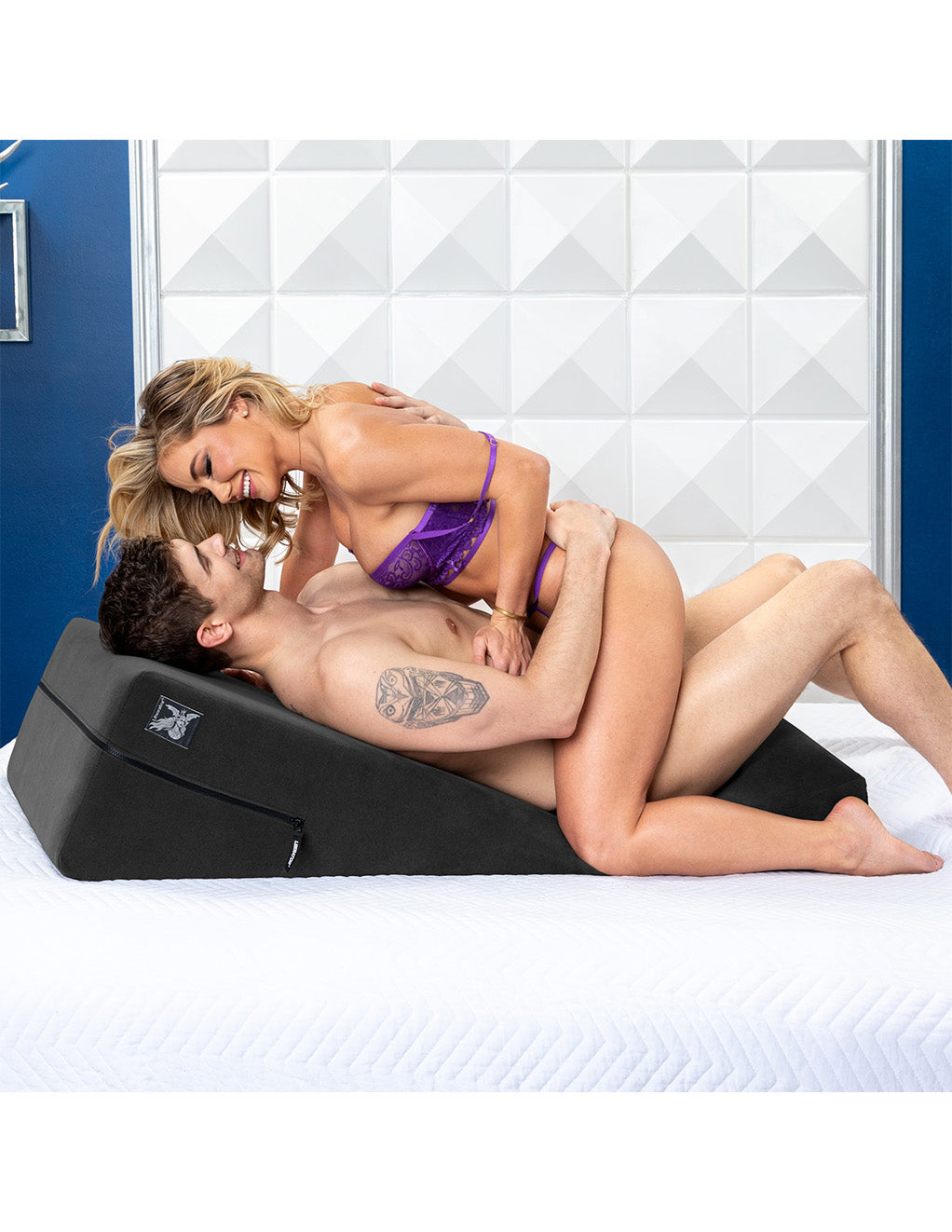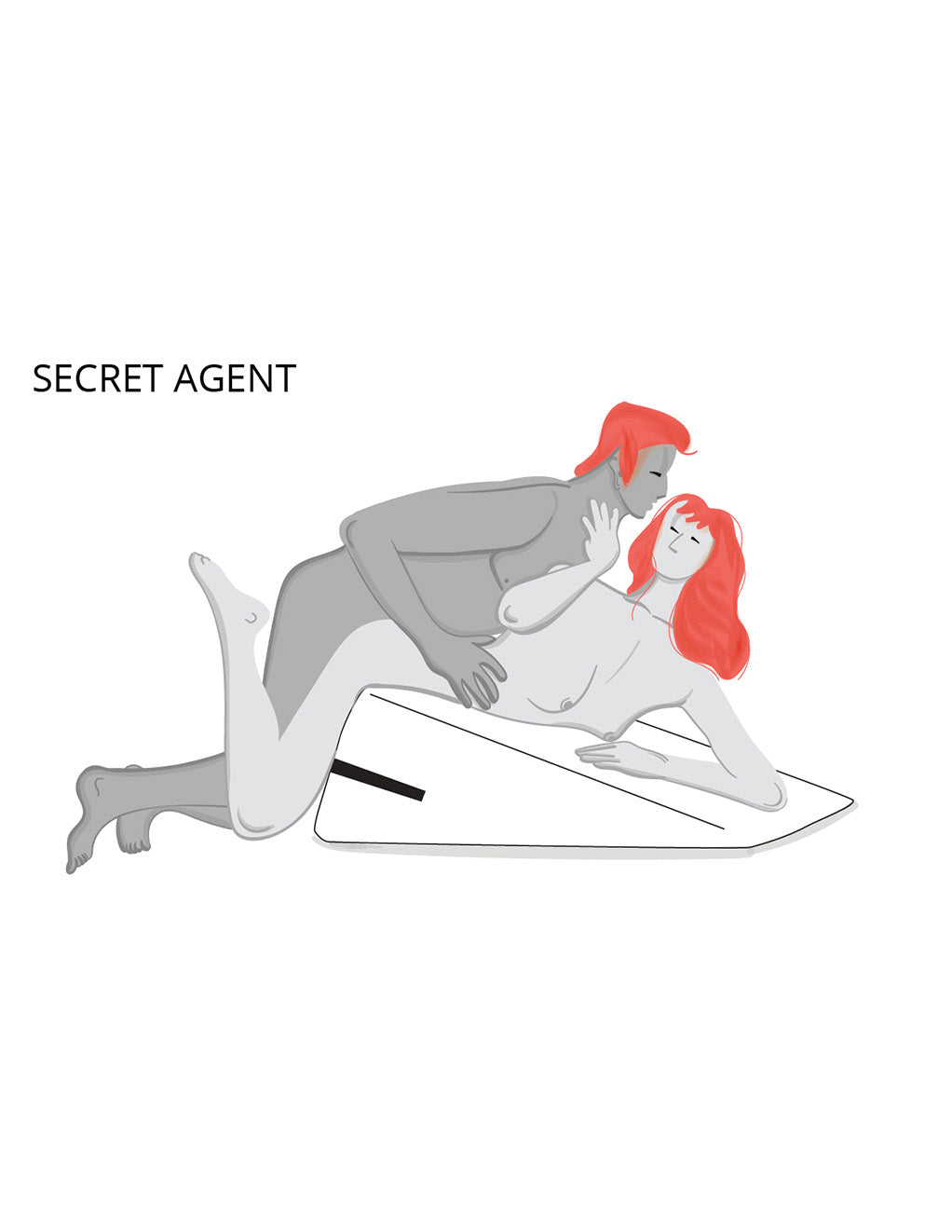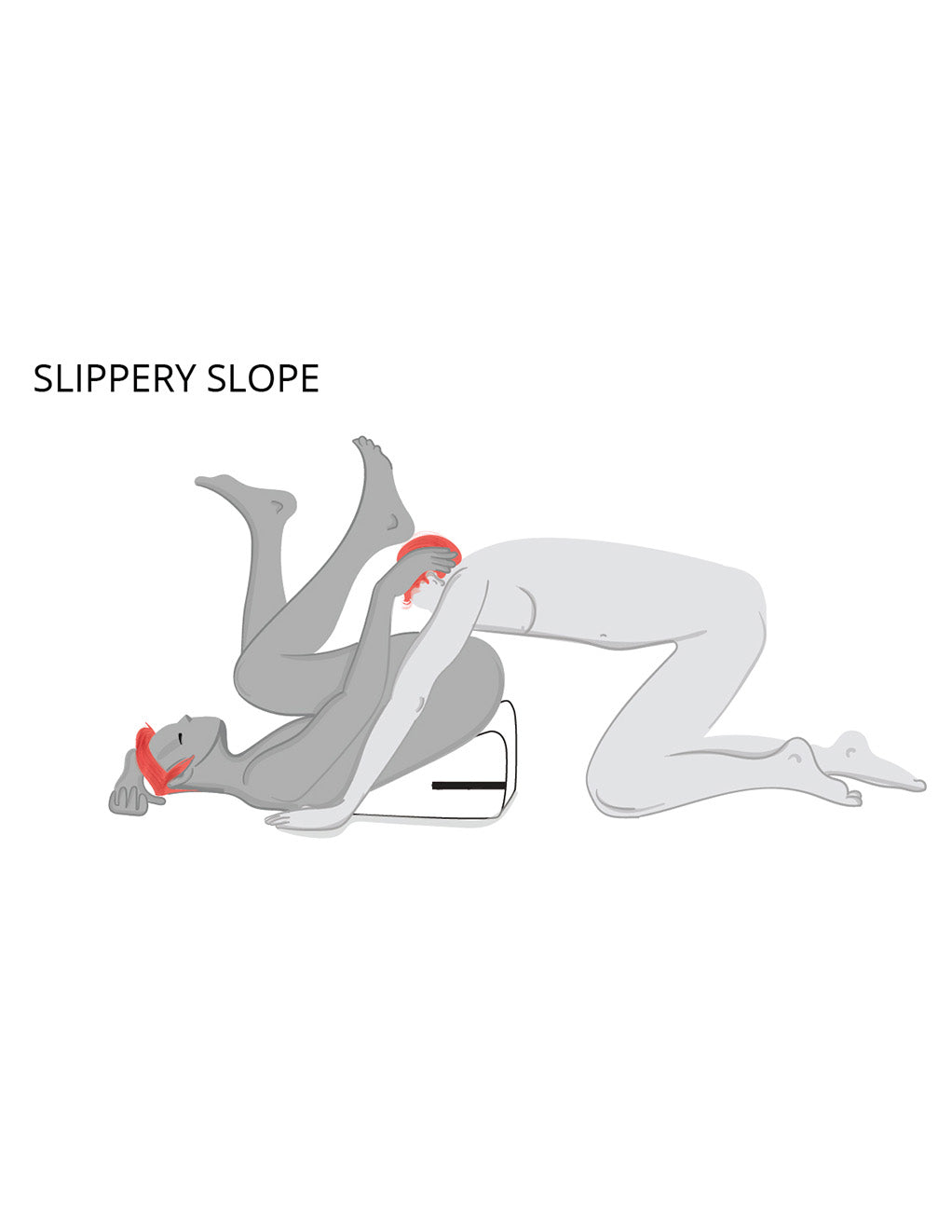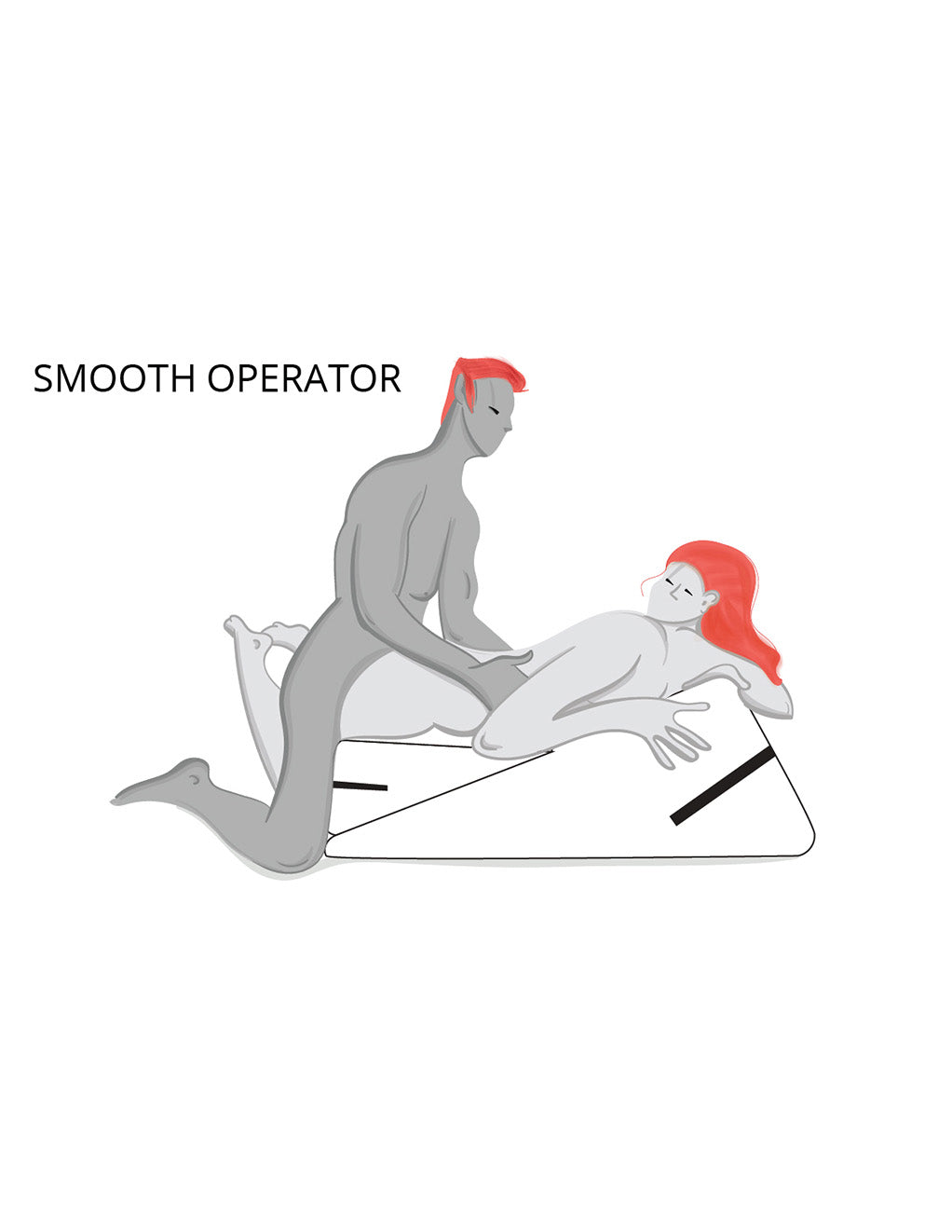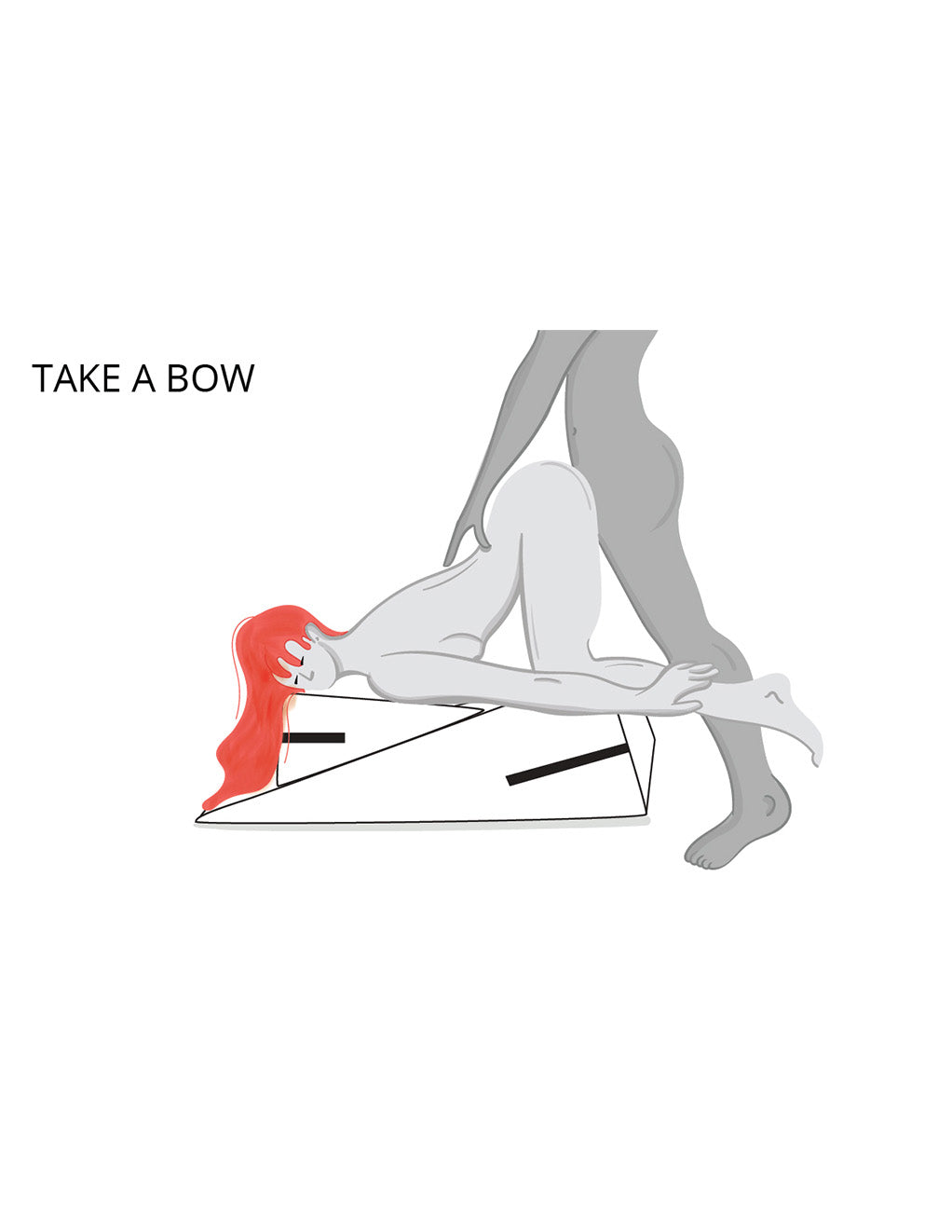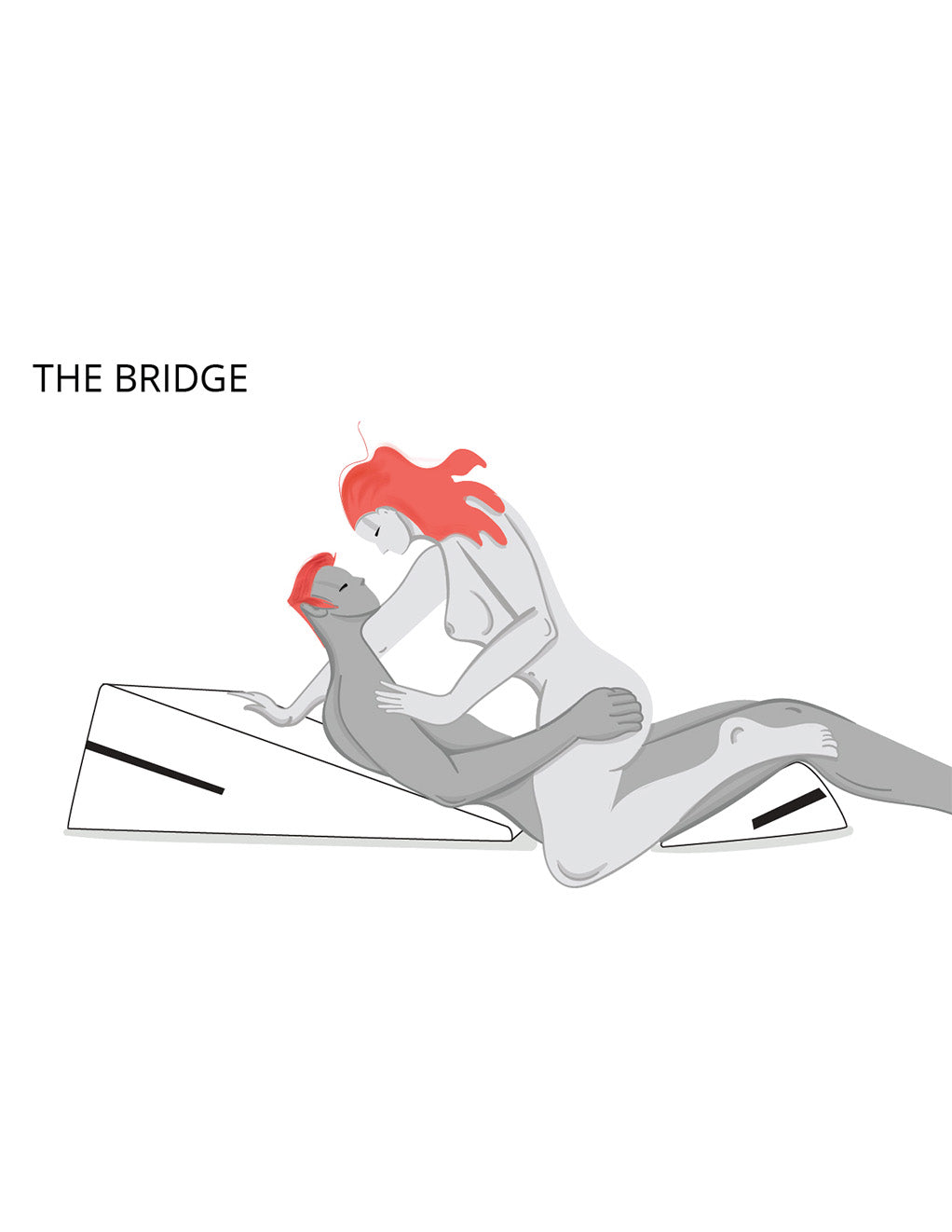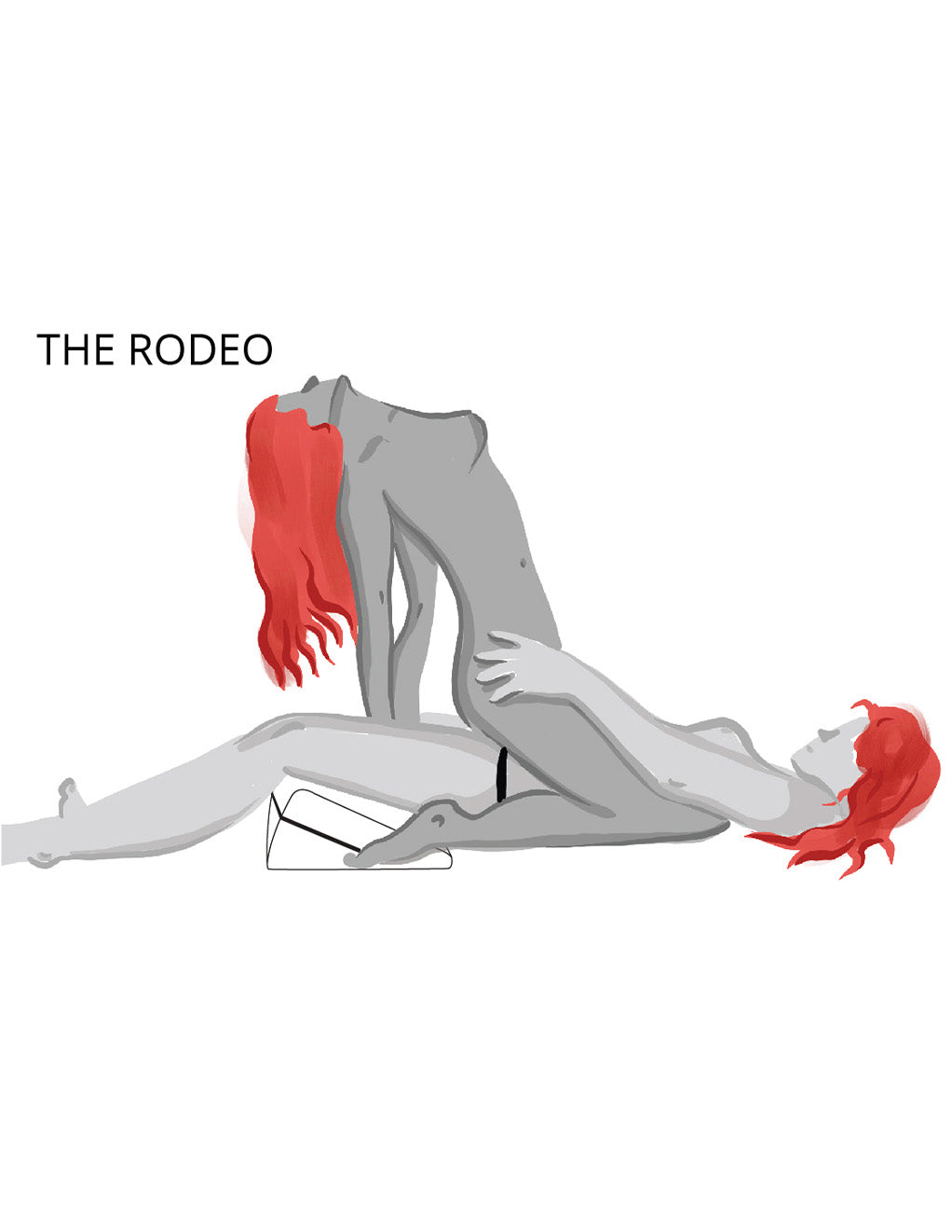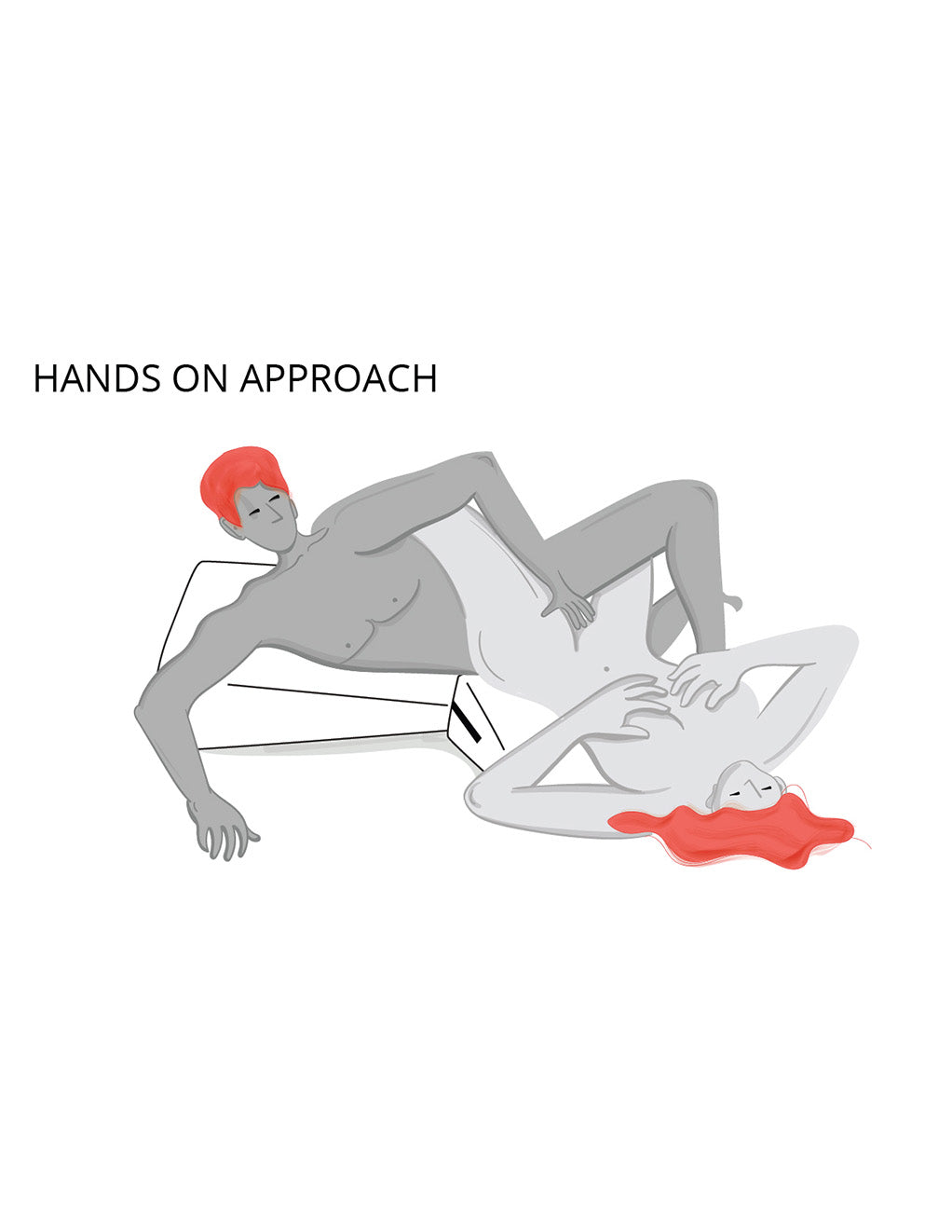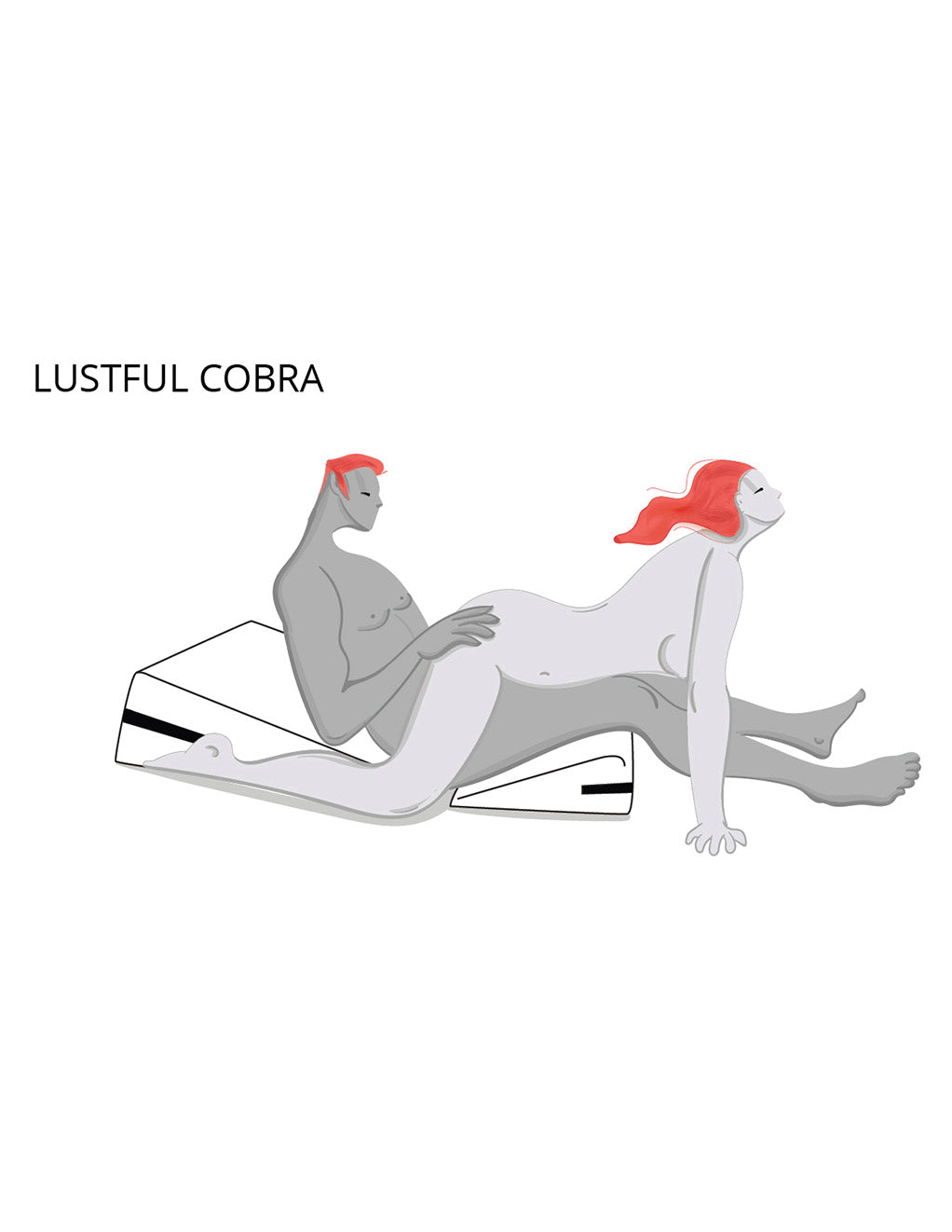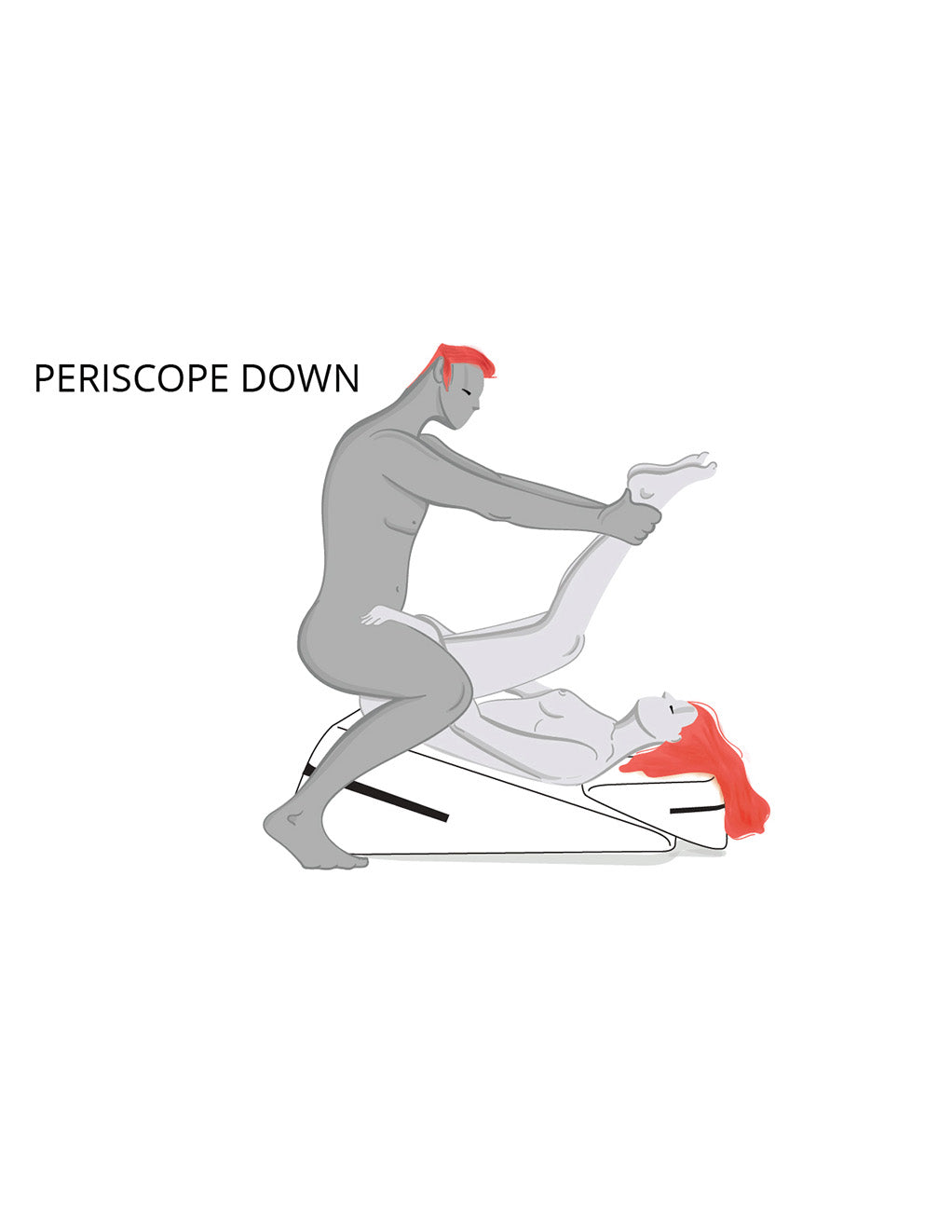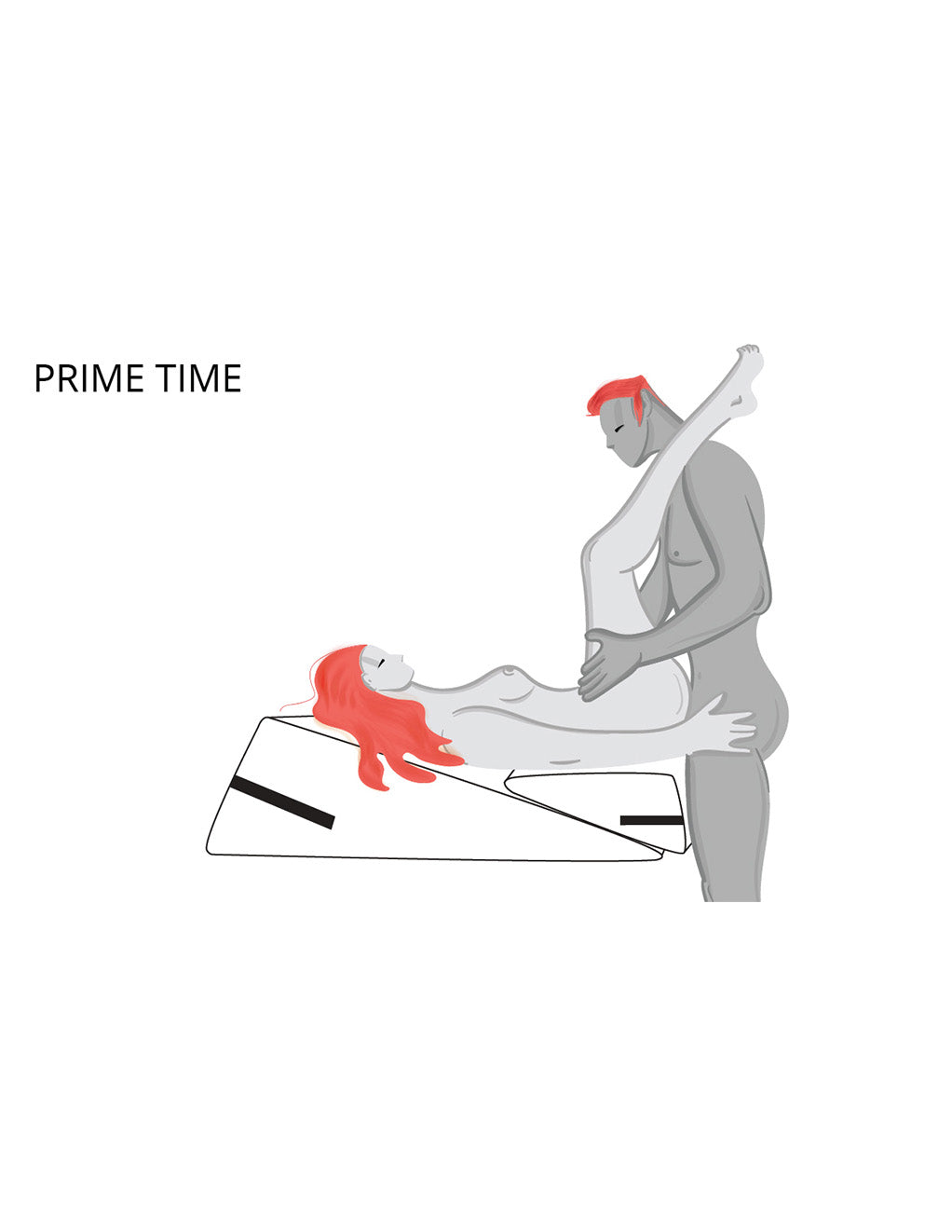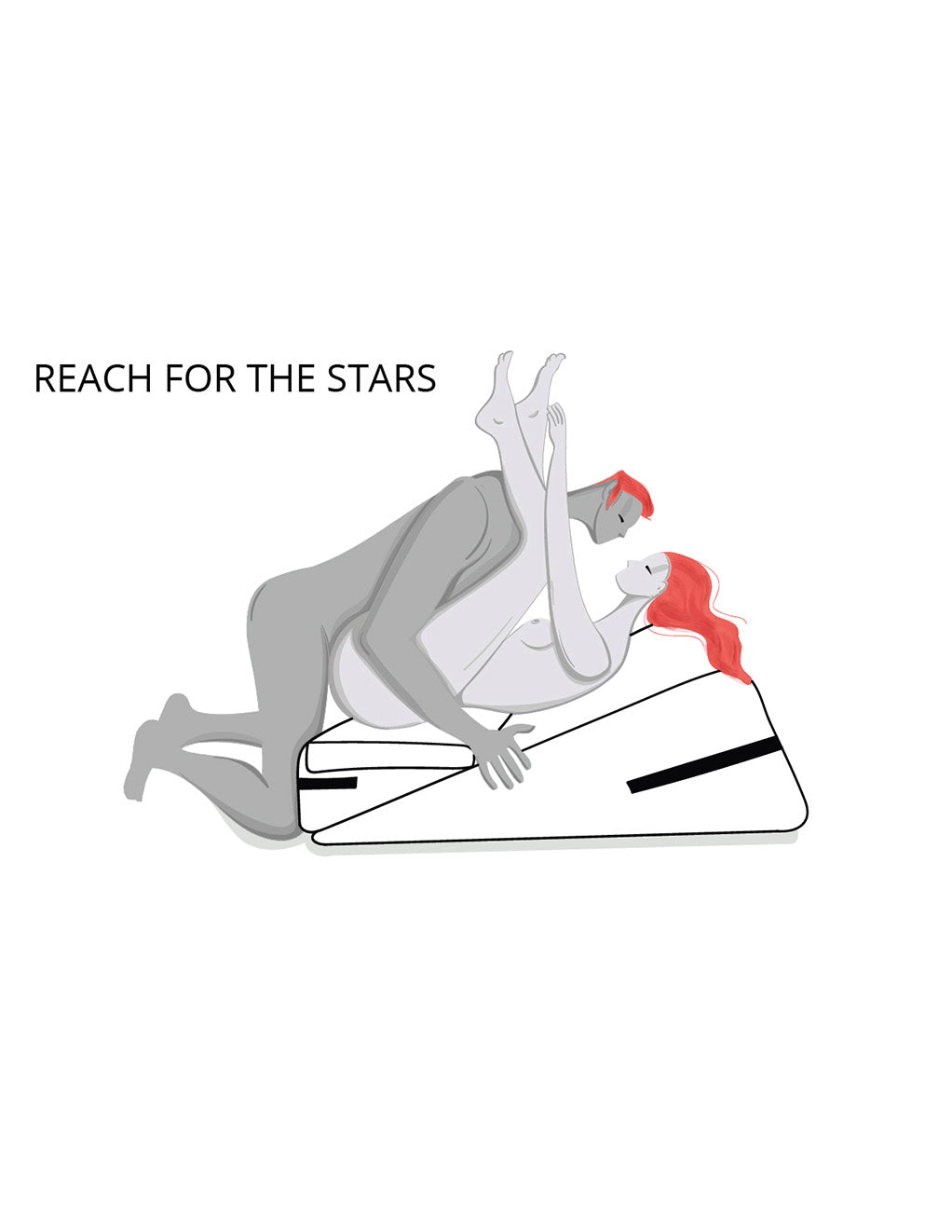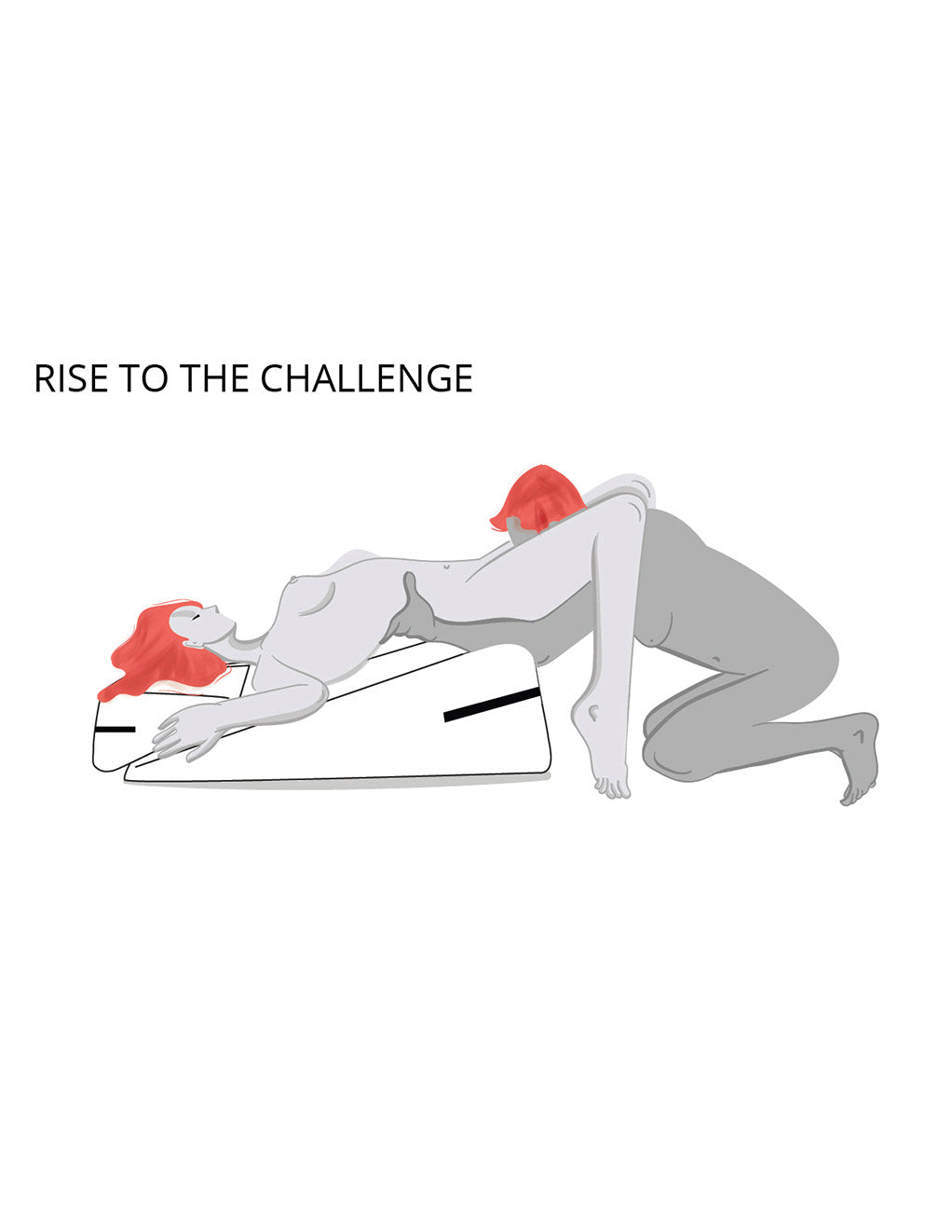 Liberator Wedge Ramp Combo Black
The Wedge Ramp Combo by Liberator is a multi-position sex aid.  This Wedge Ramp Combo comes with two different sized ramps that can be assembled to accommodate any position. It is 34 inches long, 24 inches wide, and 12 inches tall.  It is made with high-density foam to give you the physical support you need for your favorite positions.  It has an inner moisture-resistant lining with a removable Velvish cover that can be machine washed.  Its patented micro-fiber has inter-locking threads that keeps the wedges positioned together.  The Wedge Ramp Combo accommodates persons up to 6 feet 10 inches and 2 people up to 600 pounds.

This Wedge Ramp Combo takes the stress off of your knees, wrists, and back.  It is ideal for 69-position and oral sex.  The higher ramp allows for deeper penetration, elevating the hips, and taking stress off the wrists.  Lay on it, bend over it, position yourself or your lover however you like.  The smaller wedge can be positioned to accommodate you.

Liberator creates luxurious sex furniture that supports your body and looks lavish in your bedroom.  The Wedge Ramp Combo can be positioned on the bed or on the floor.  When not in use, this ramp combo is perfect for lounging on, resting your back, or resting your legs.

Machine wash cold the microfiber cover
Line dry to maintain softness
Details
Color: Black
Material: Patented Microfiber, High-density foam
Regular Size: 34"L x 24"W x 12"H
Brand: Liberator
Model #: 845628028001