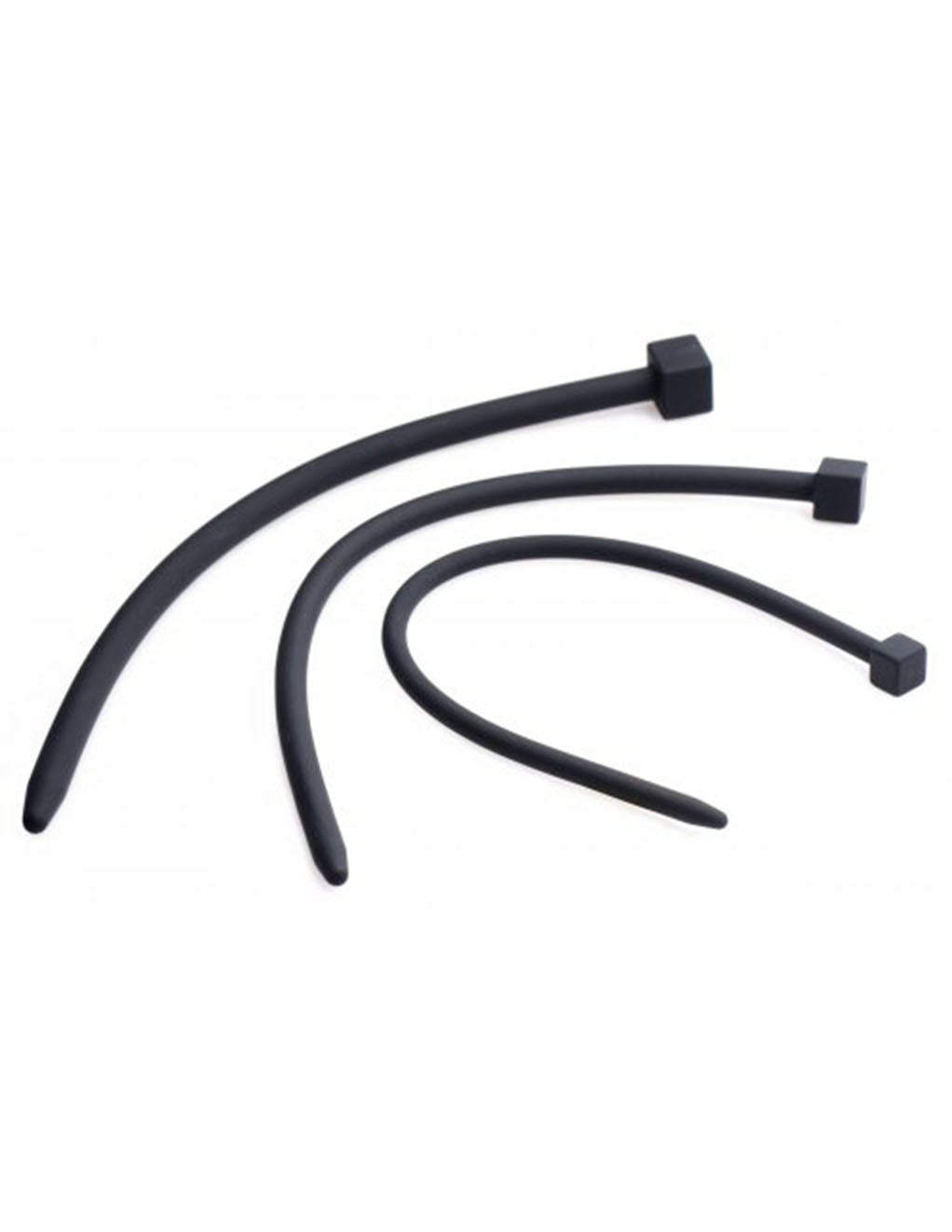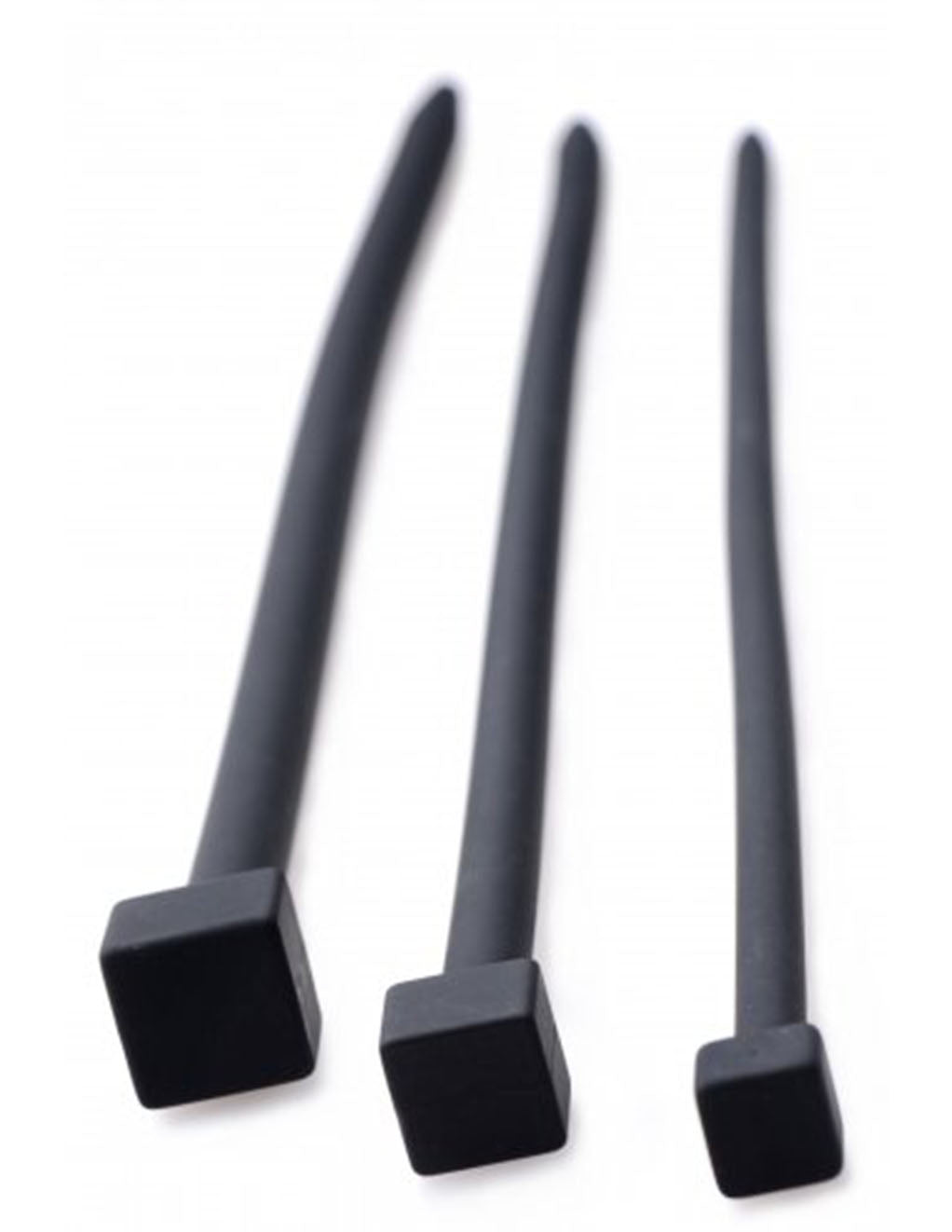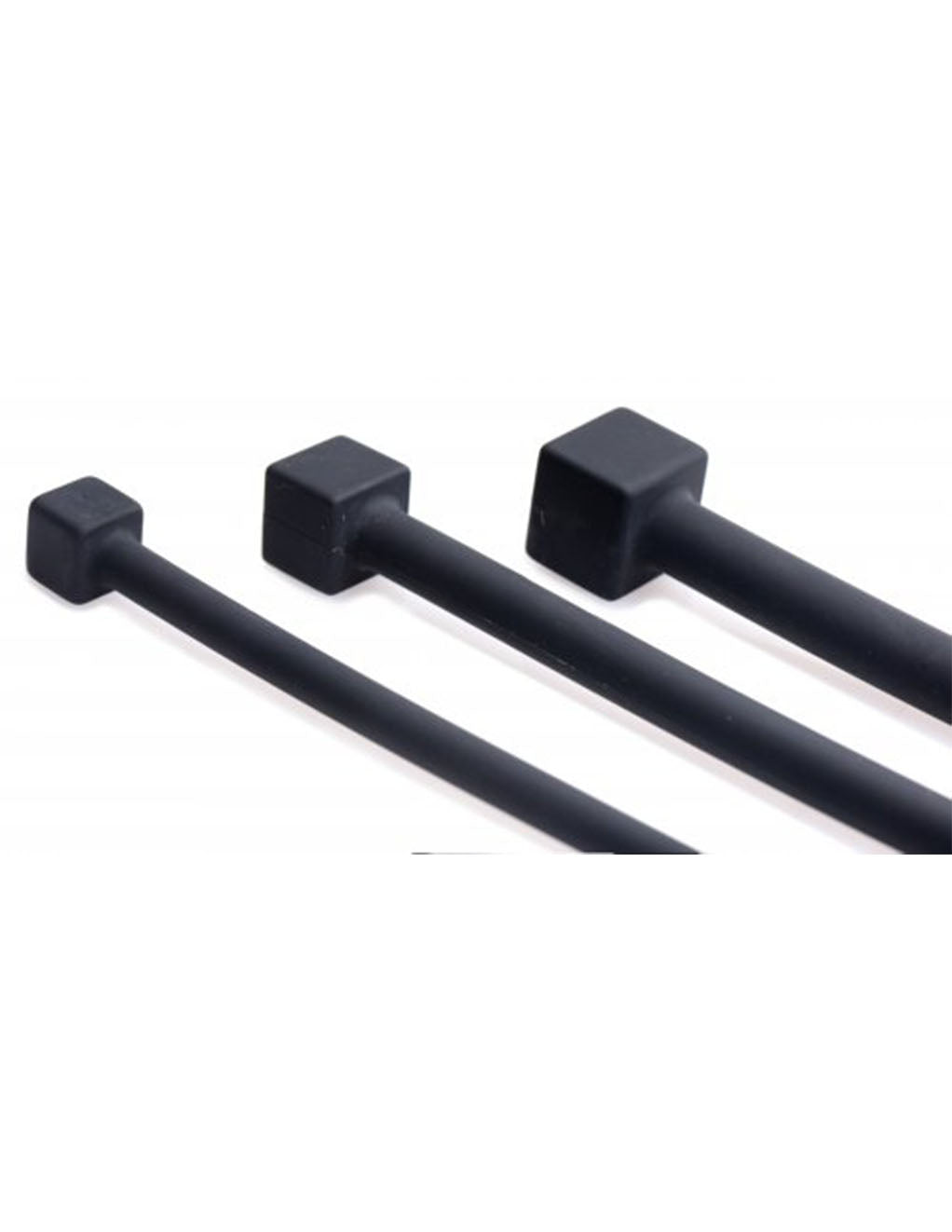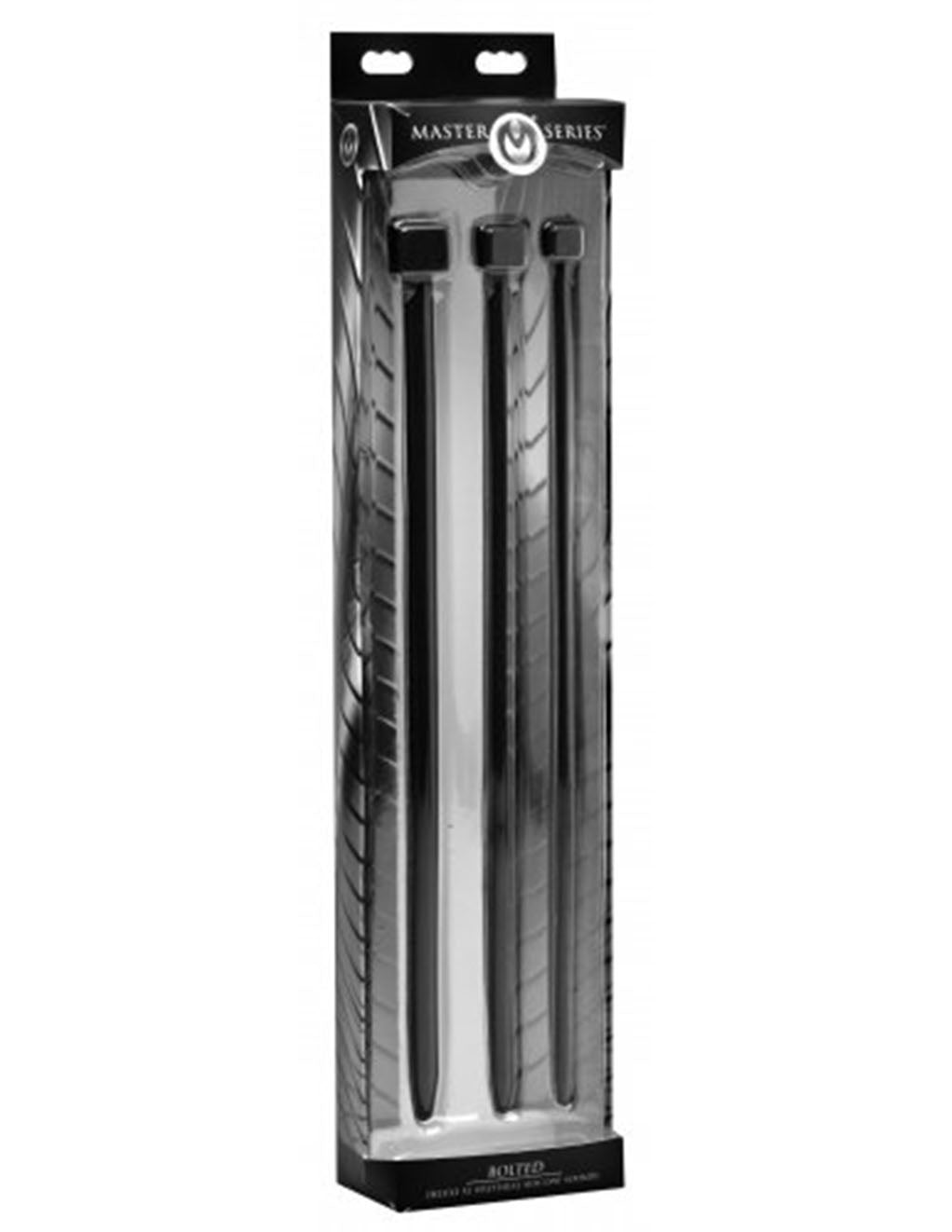 Master Series Bolted Deluxe Silicone Urethral Sounds
These sounds are shaped like long nails.  The are made of silicone.  They are all 13 inches long.  The smallest sound is 0.29 inches wide.  The medium sound is 0.39 inches wide.  The largest sound is 0.45 inches wide.  Its silicone material is non-porous and hypoallergenic.  Boil these sounds before using them.  Only water based lubricants are compatible with these sounds, silicone lubricants will deteriorate its material.  They bend and have a tapered tip for easy insertion.  Gradually use the next sized sound whenever you are ready.
This toy has a 30 day warranty with XR Brands. Please read the returns and warranty requirements before contacting XR Brands. Click here for XR Brands warranty information.
Compatible with only water based lubricants, silicone lubes will deteriorate its material
Wash in warm water with your favorite toy cleaner
Boil for up to 3 minutes to fully sterilize before using