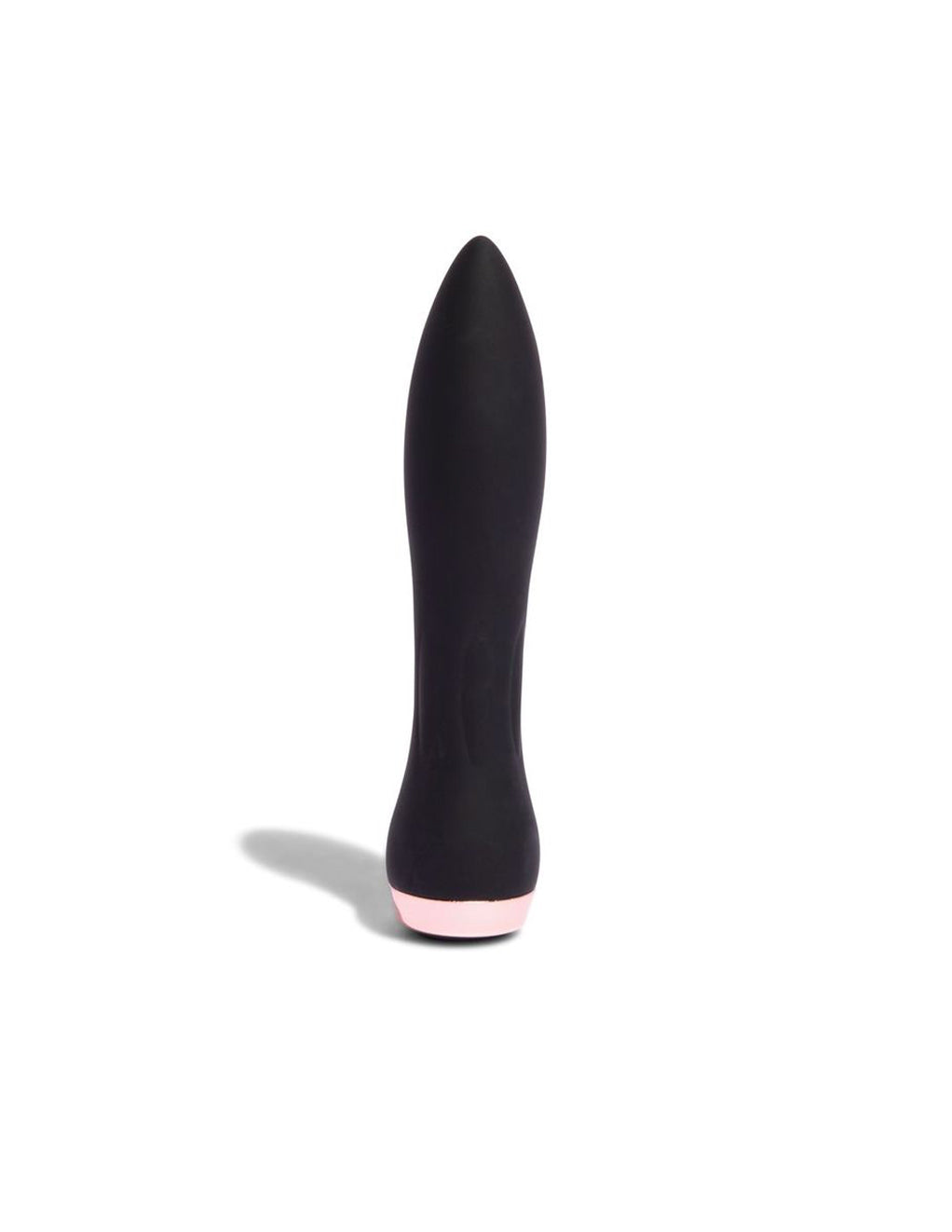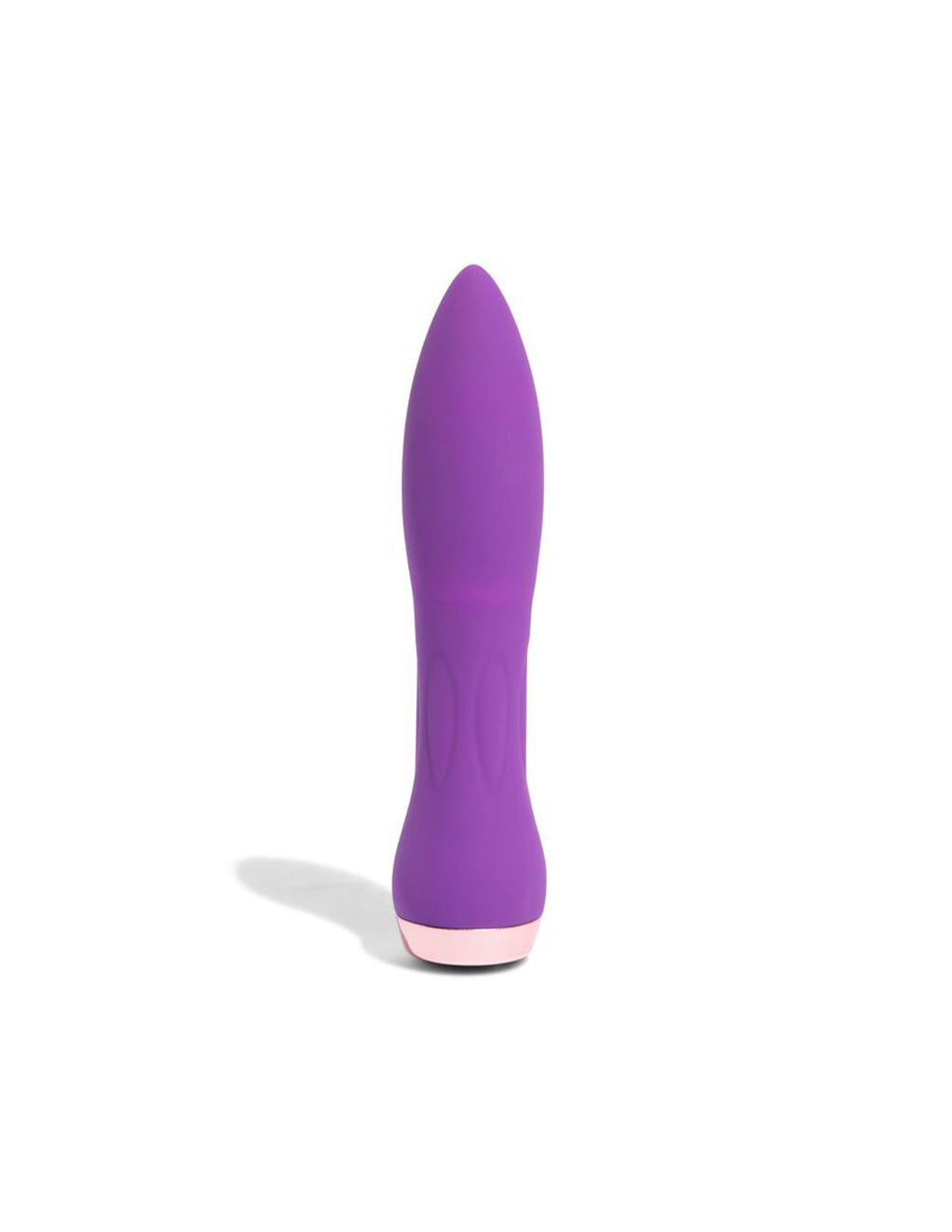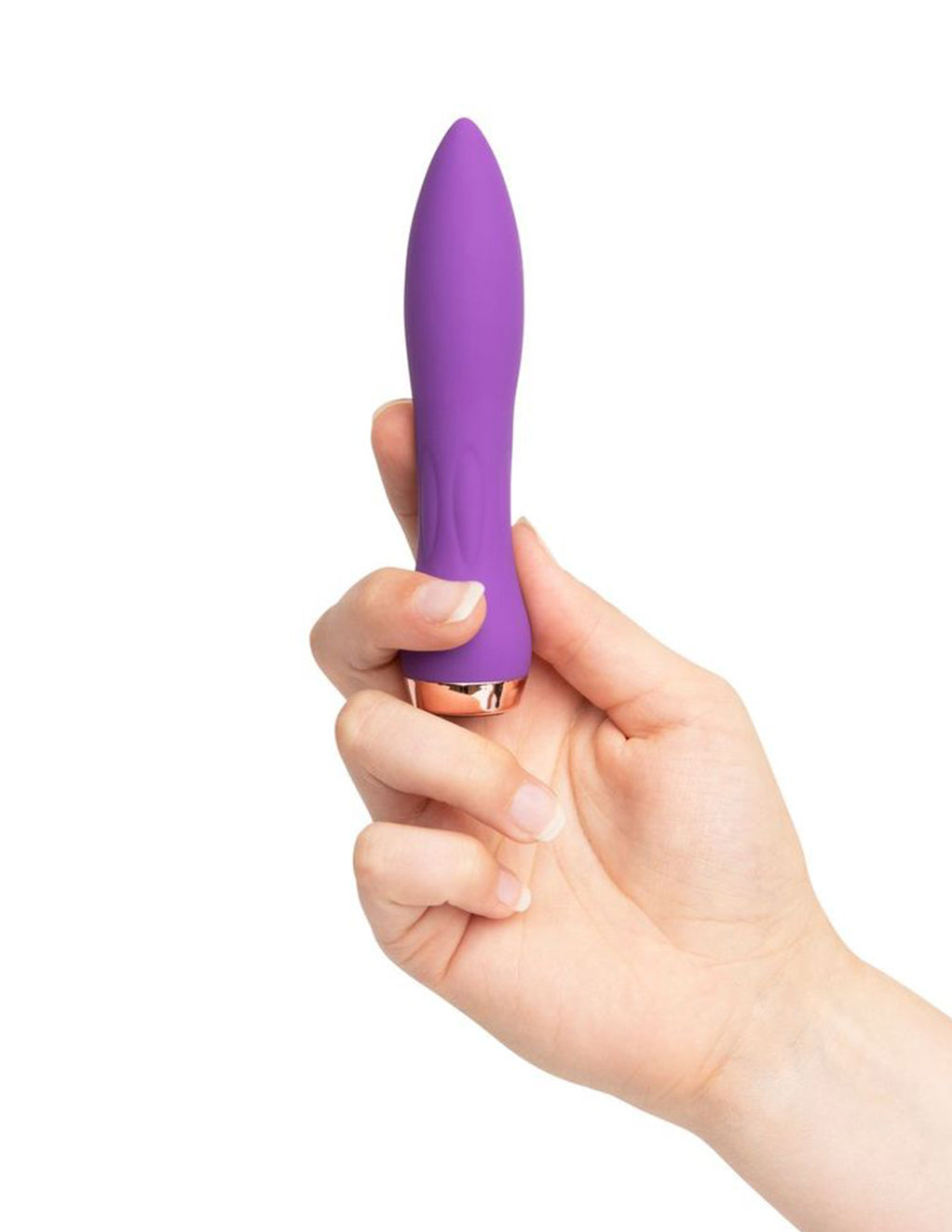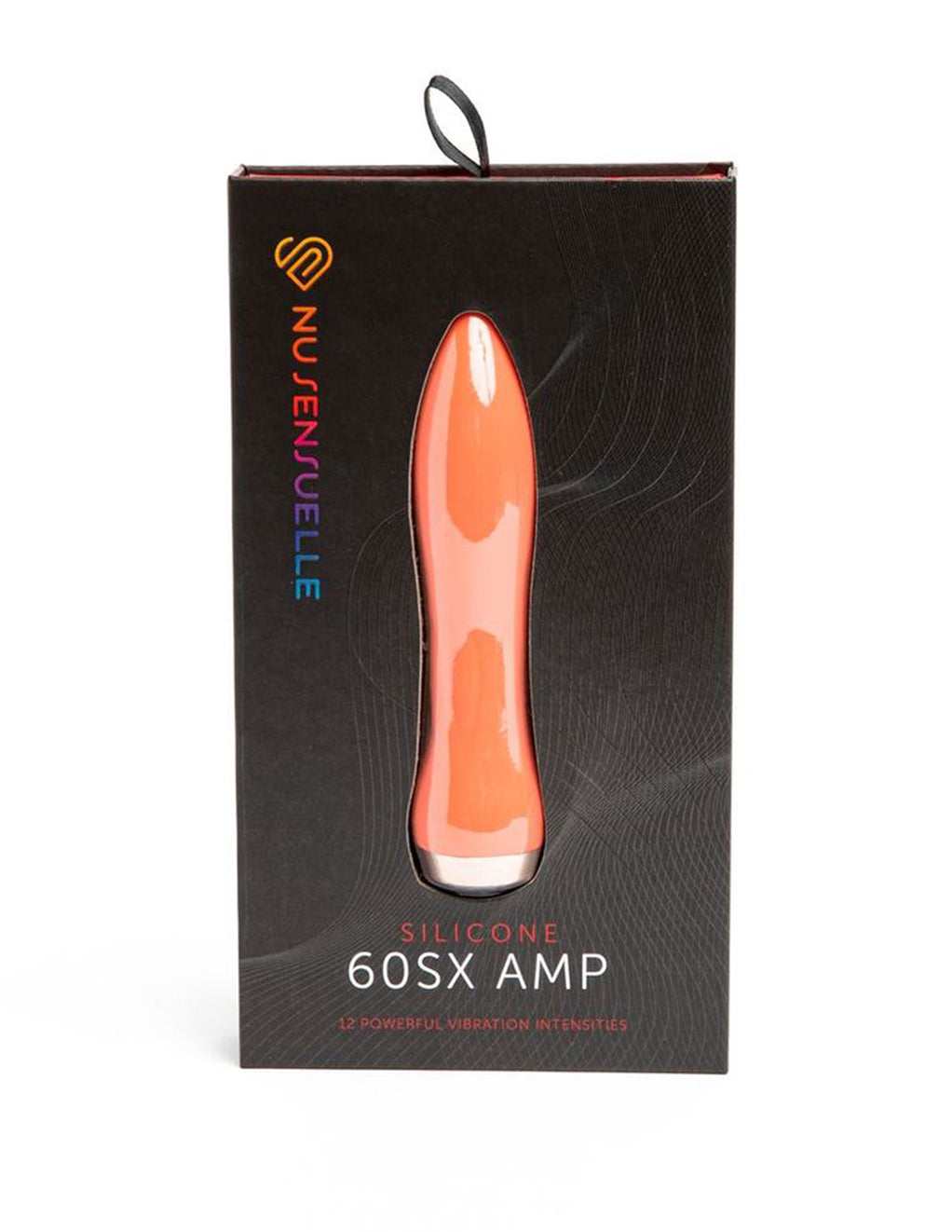 Nu Sensuelle 60SX Amp Bullet
Don't make that date, tonight you're staying in with Nu Sensuelle 60SX Amp Bullet. This bullet is 5.1 inches long and 1.2 inches wide. The soft silicone is safe on the body and is waterproof. Although compact in size, the 60SX Amp Bullet is made with a motor that can amp up your masturbation game or foreplay to the next level! With 12 different speeds, you can definitely customize your experience for more vibrating fun. This silicone bullet is available in 3 different colors: Black, Purple, and Coral. Never let the fun stop with the rechargeable battery. Pair with a water based lubricant or a clitoral stimulant for more amplified fun. Get the bullet that will have your clitoris thanking you for the intense motions that is Nu Sensuelle 60SX Amp Bullet.
This product has a 2 year manufacturer's warranty.  Click here to visit the Nu Sensuelle warranty page.
Clean before and after each use with warm water and your favorite toy cleaner
Store in a cool dry place
Details
2 Year Manufacturer's Warranty via Nu Sensuelle
USB Rechargeable
Waterproof
Color: Black, Coral, Purple
Material: Silicone
Size:5.1 x 1.2 inches
Brand: Nu Sensuelle
Model #: BT-W78BK (Black), BT-W78CO (Coral), BT-W78PU (Purple)