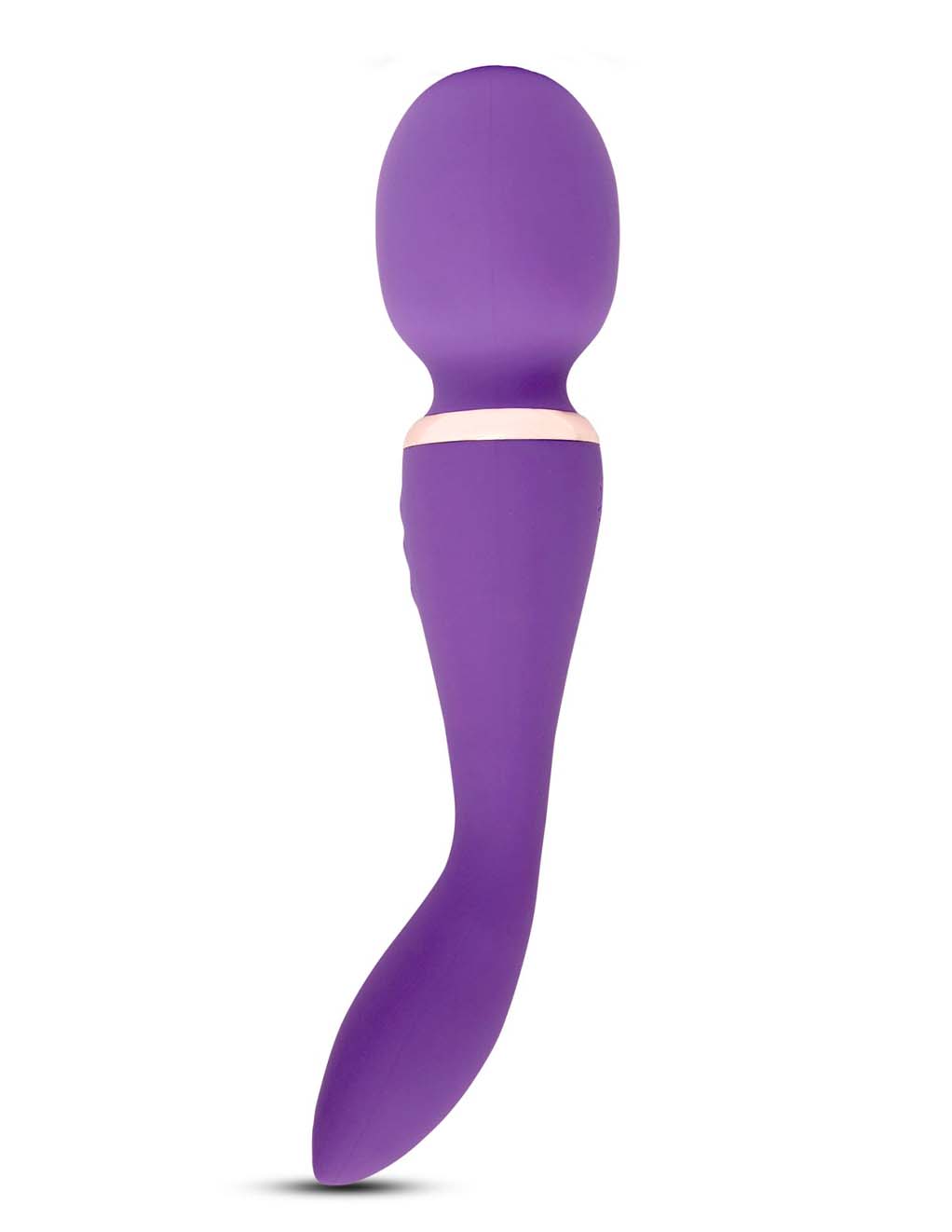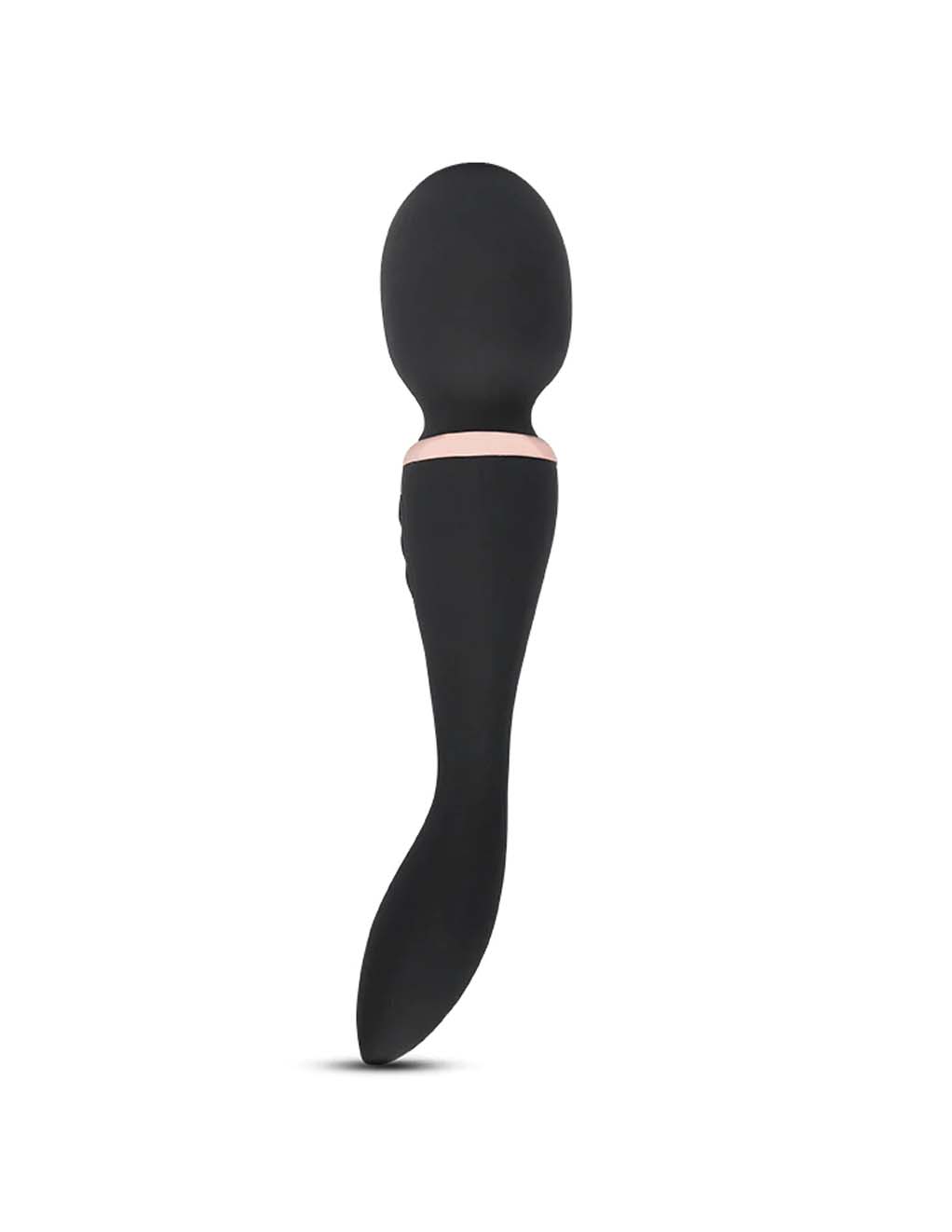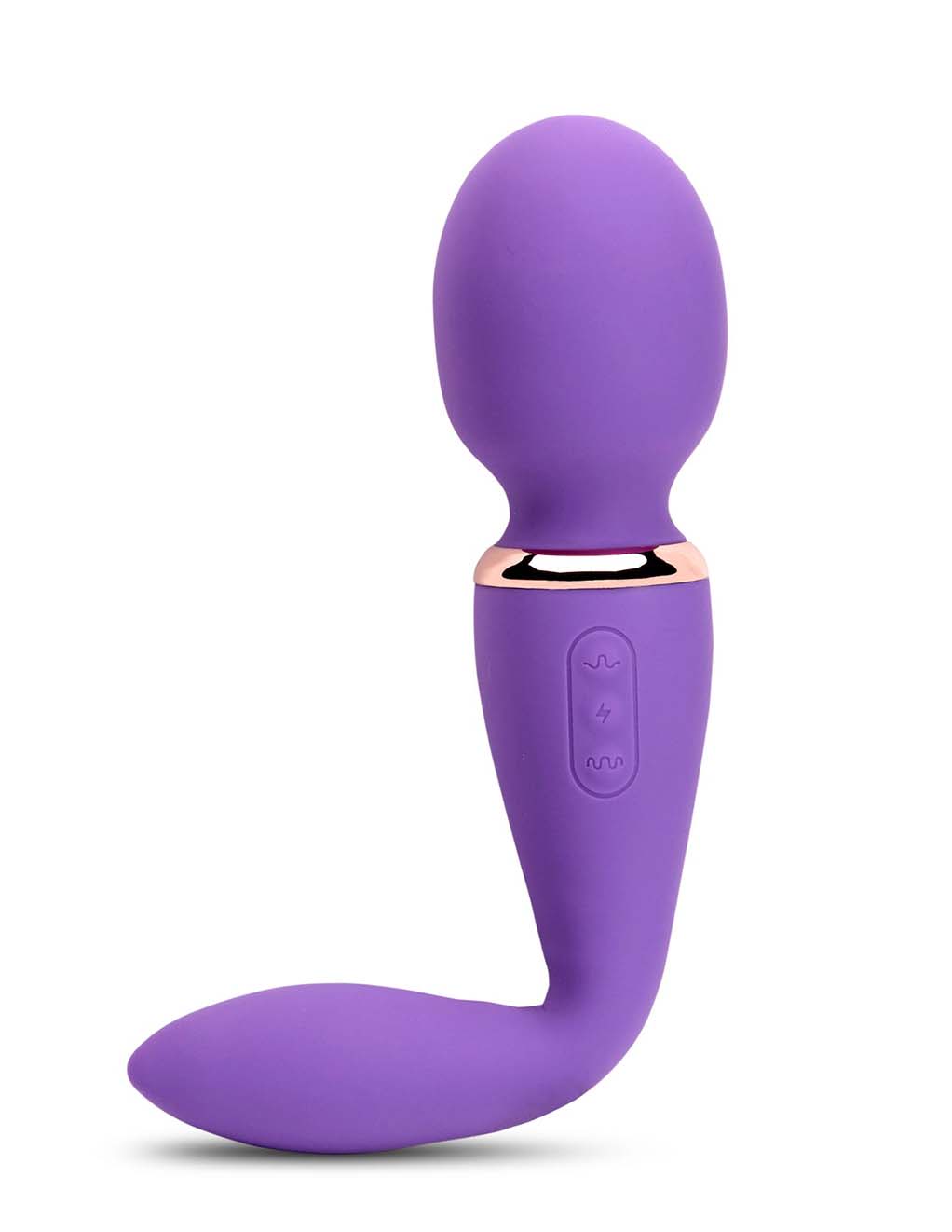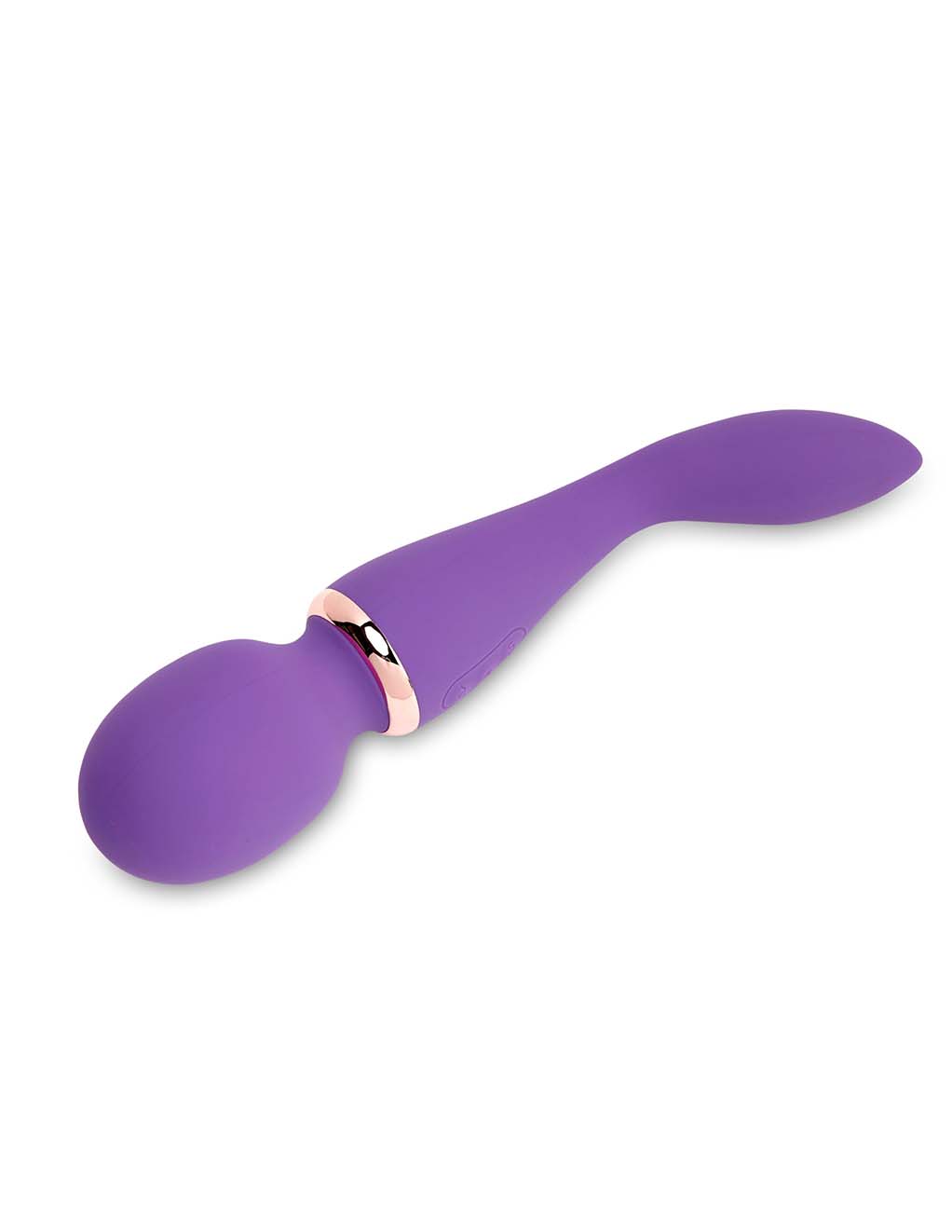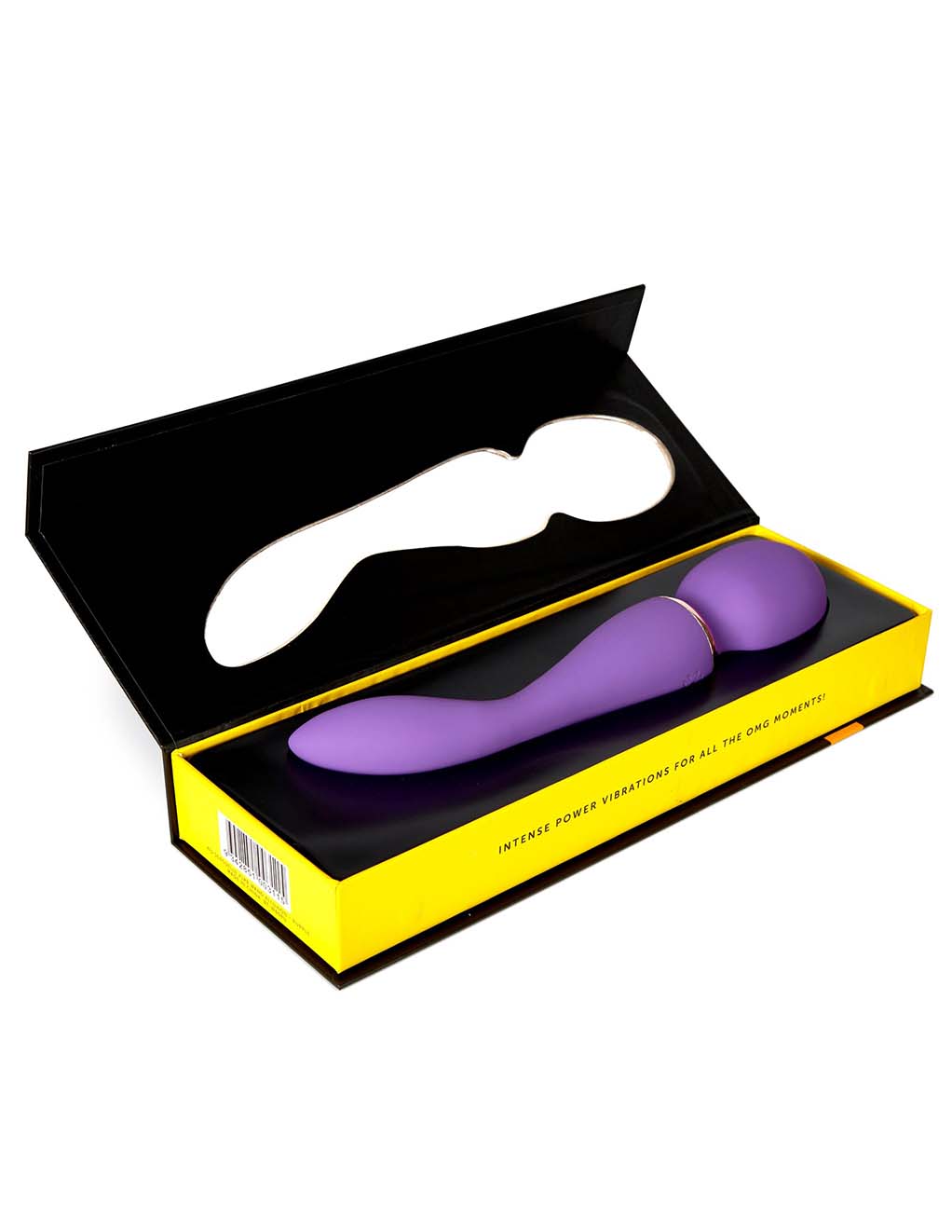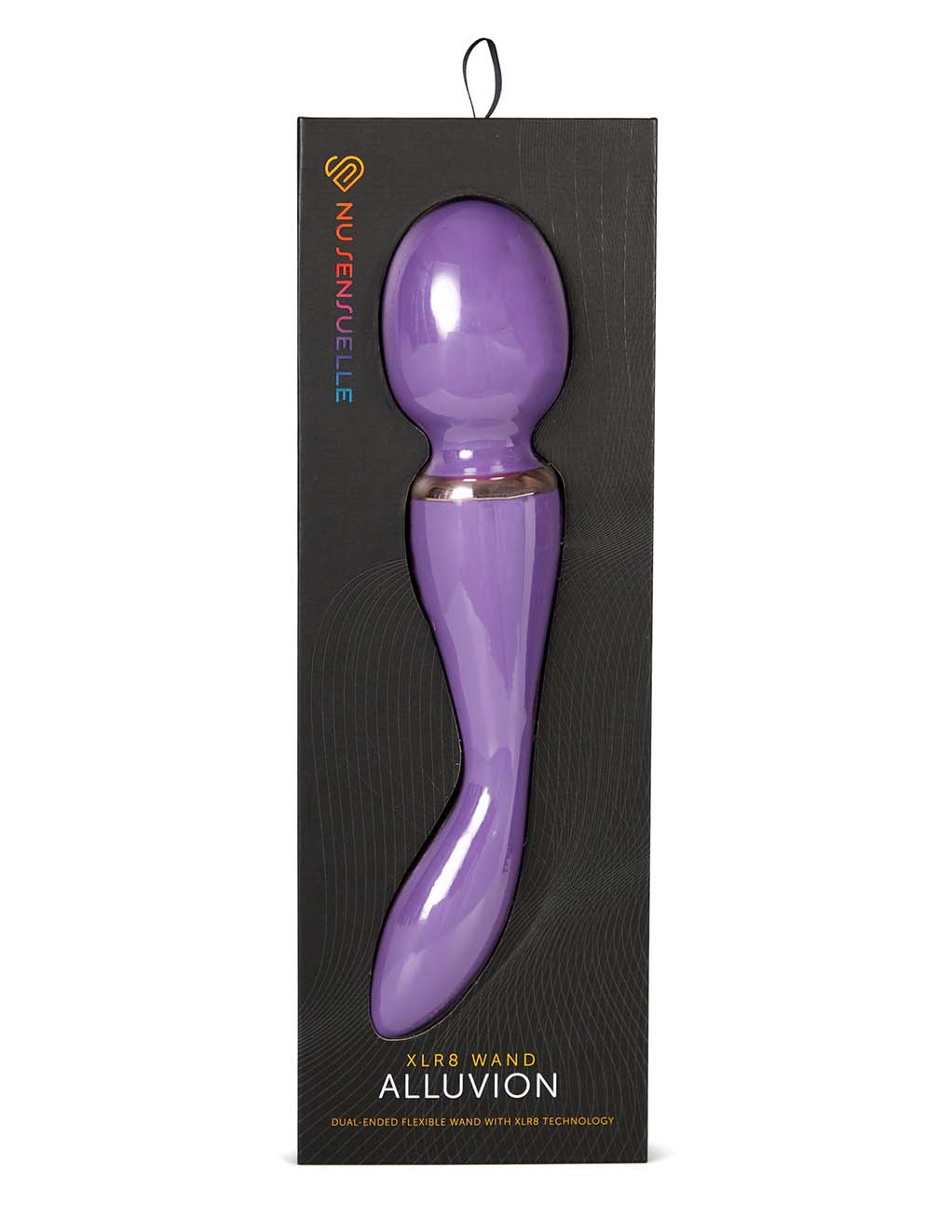 Nu Sensuelle XLR8 Alluvion Wand
Excelerate into ultimate pleasure with the Nu Sensuelle XLR8 Alluvion Wand. This powerful dual ended vibrating wand aims to stimulate the clitoral, G-spot, and and anal areas. It is ran with two powerful motors that function in 12 different vibration speeds and motions. By holding down for 12 seconds, the most powerful, rumbling speed will be activated as you'll get lost into what this wand has to offer. This dual sided vibrator features a round head which is wide enough to externally stimulate the clitoral area. The other end can be inserted as well as bent. With the range of vibrating functions along with the flex feature, the penetrating end can stimulate the g-spot and anal ends. XLR8 Alluvion Wand also features the turbo boost feature. This feature is activated by holding down the button for 12 seconds. The boost is the ultimate thumping and vibrating intensity. Majority of the body is made up of a body safe, water submersible silicone that naturally grip to your body and easily slip along with a water based lubricant. Boost your pleasurable nights up with the toy that gives you the power on two ends with the Nu Sensuelle XLR8 Alluvion Wand.
This product has a 2 year manufacturer's warranty. Click here to visit the Nu Sensuelle warranty page.
Compatible with only water based lubricants
Wash with warm water and toy cleaner
Store in a dry, cool place
Details
2 Year Manufacturer's Warranty via Nu Sensuelle
USB Rechargeable
Waterproof
Color: Purple
Material: Silicone
Size:
Brand: Nu Sensuelle
Model #: BT-W80PU