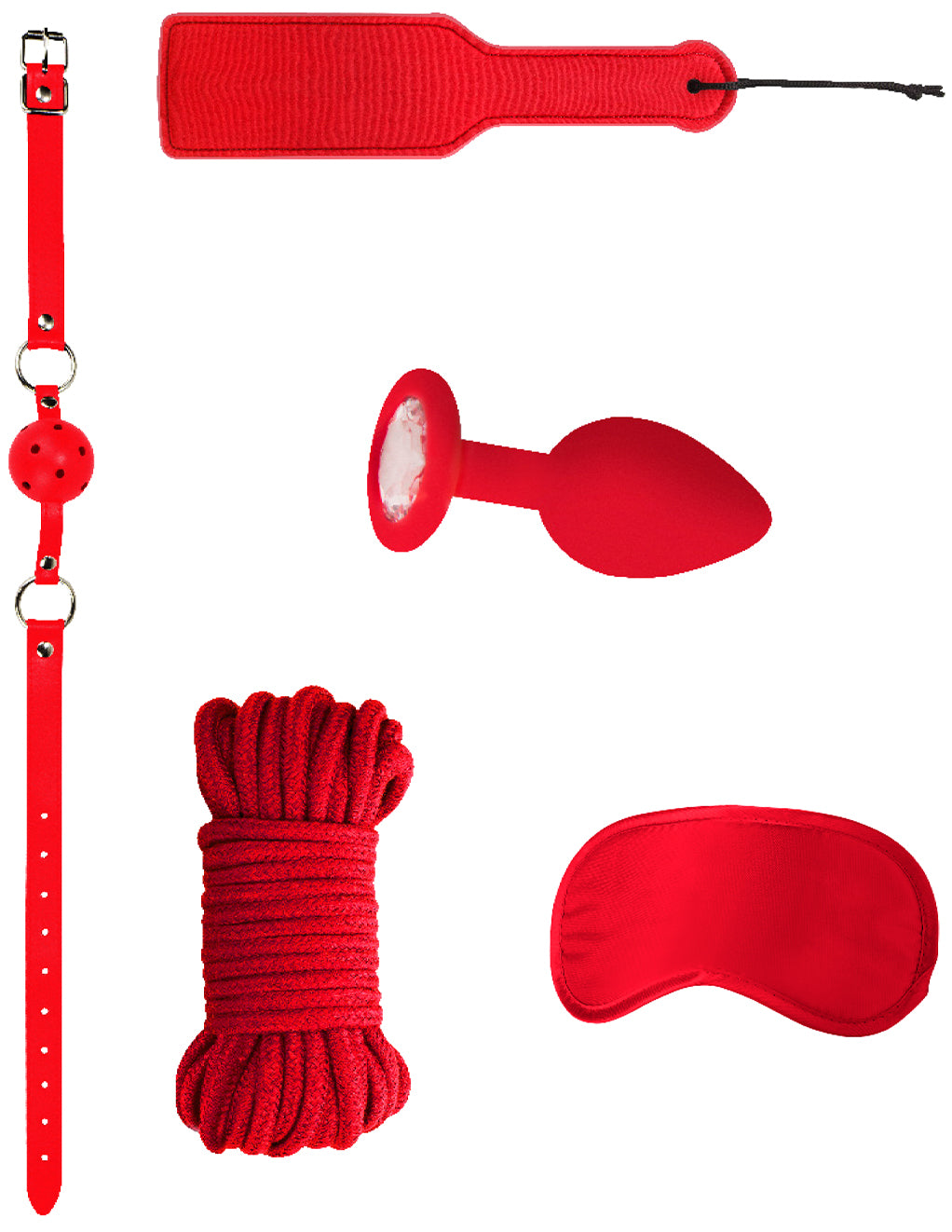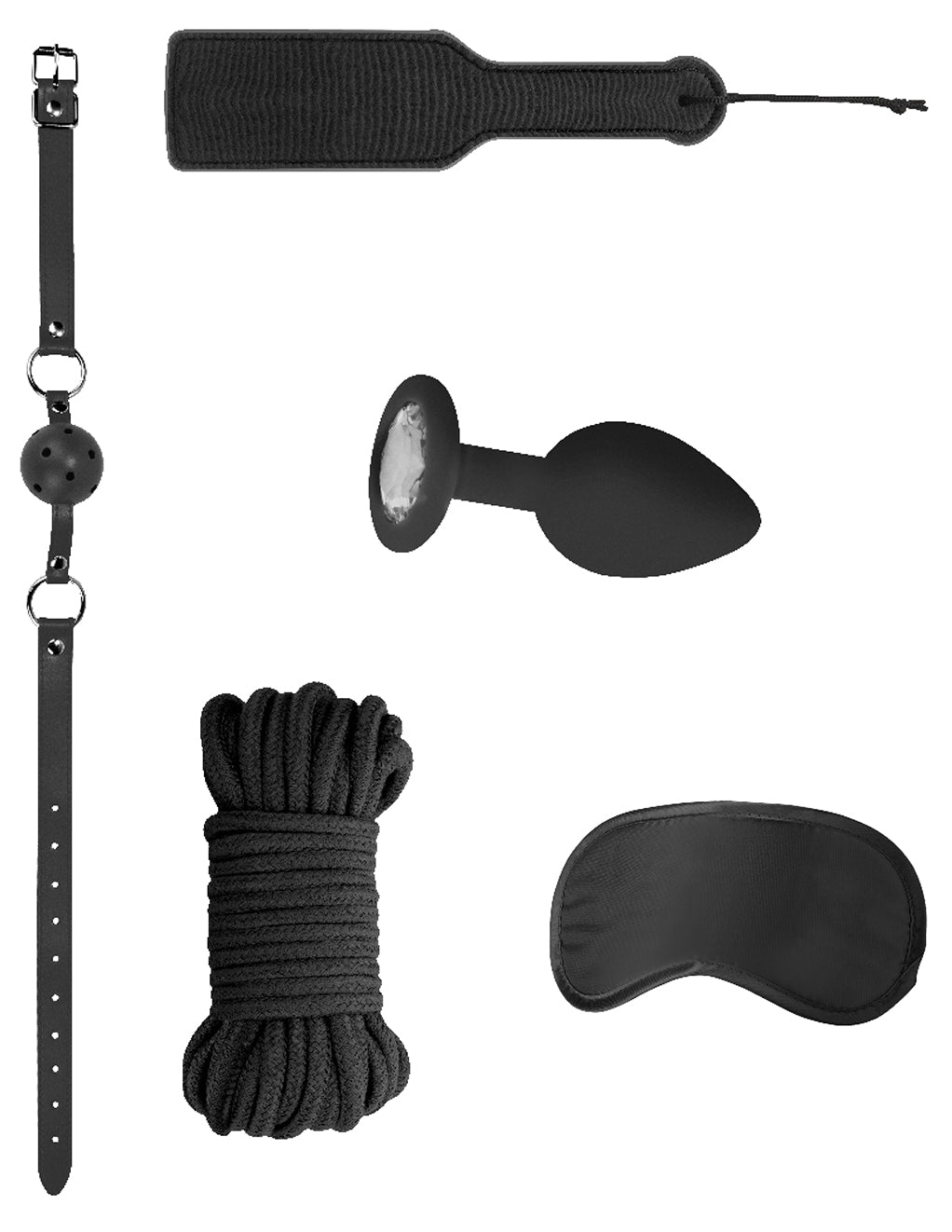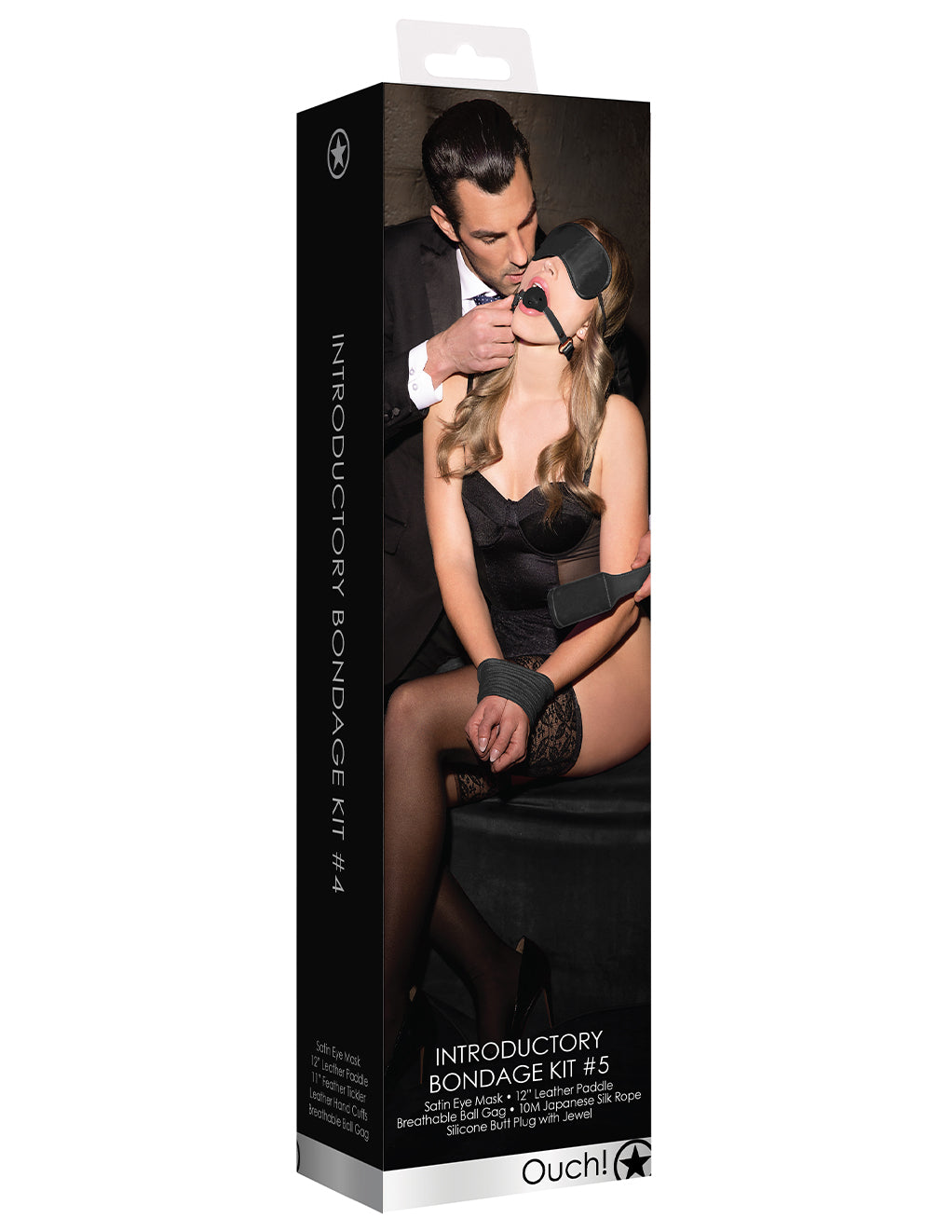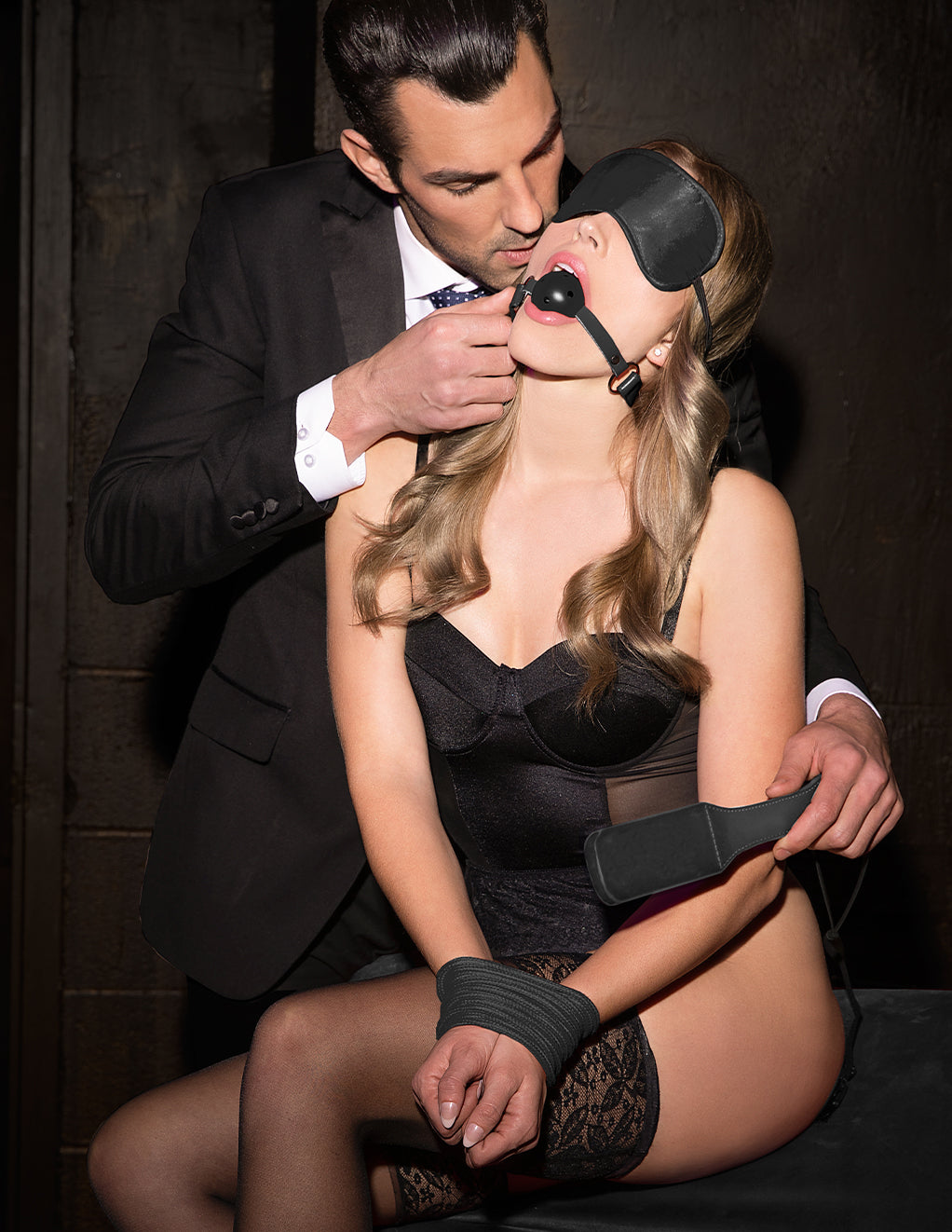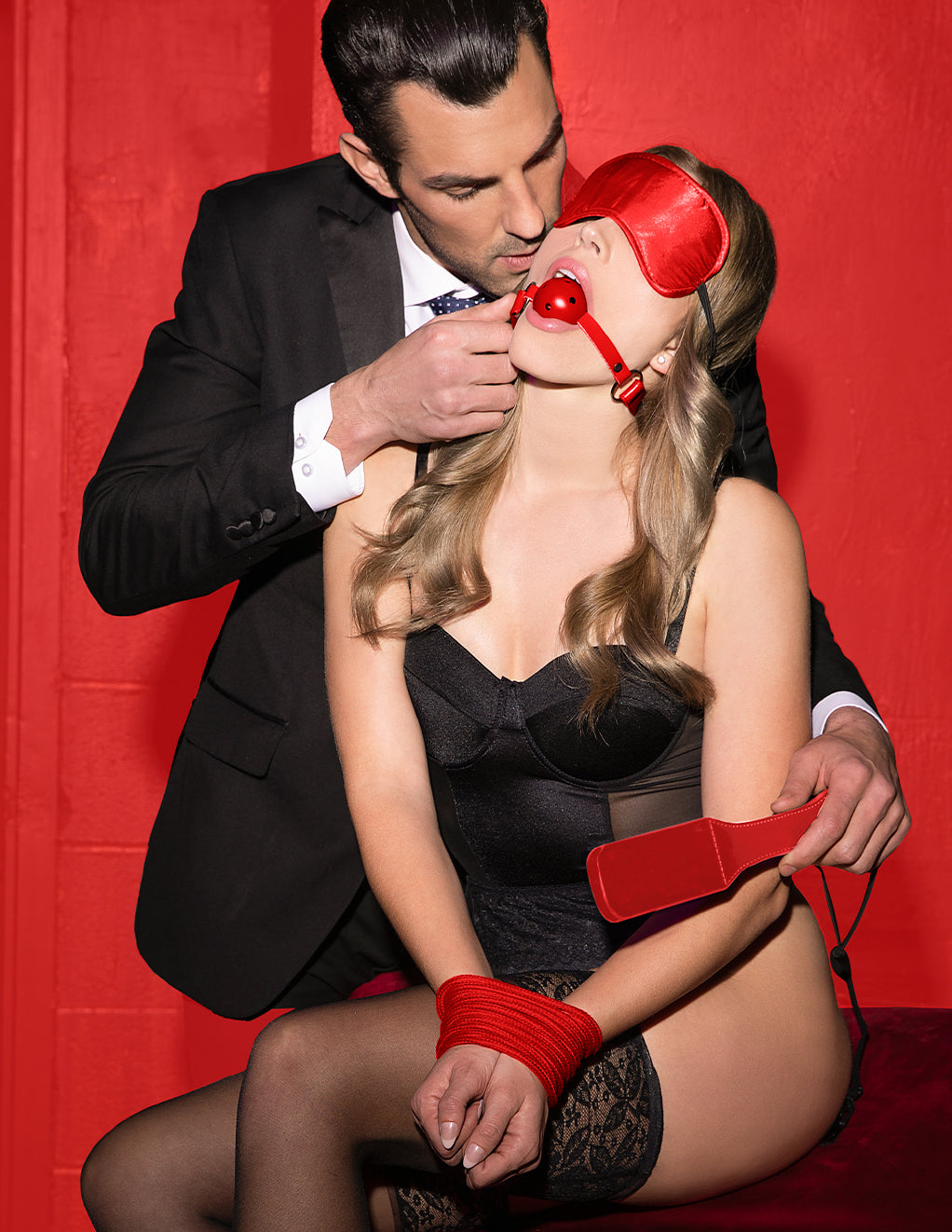 OUCH! Introductory Bondage Kit #5
Get 25% off this item with code: KINKY25
Highlights:
Beginner Bondage Kit
5 Piece Set
Includes Anal Plug and Ball Gag
Description:
This is for the adventurous couple.  Bondage Kit #5 includes a paddle, breathable ball gag, jeweled anal plug, 10 meter silk Japanese rope, and a satin mask.  The jeweled anal plug is made out of medical grade silicone with a crystal accent.  Tie your lover up, with consent of course, in Shibari or Kinbaku style using the silk Japanese rope.  Blindfold them to heighten their senses.  Slowly dip the anal plug back and forth against the anal sphincter, with water based lubricant, to help loosen the muscle until the plug goes in.  Tease them with the paddle by dragging it across the body, then lightly to gradually spank the buttocks or thighs.  This is a moment they will never forget.
Store in a cool, dry place
Details
Beginner Bondage Kit
Breathable ball gag
10 meter silk Japanese rope
Paddle
Satin mask
Jeweled anal plug

Brand: OUCH! Shots America LLC
Model #: OU368BLK, OU368RED