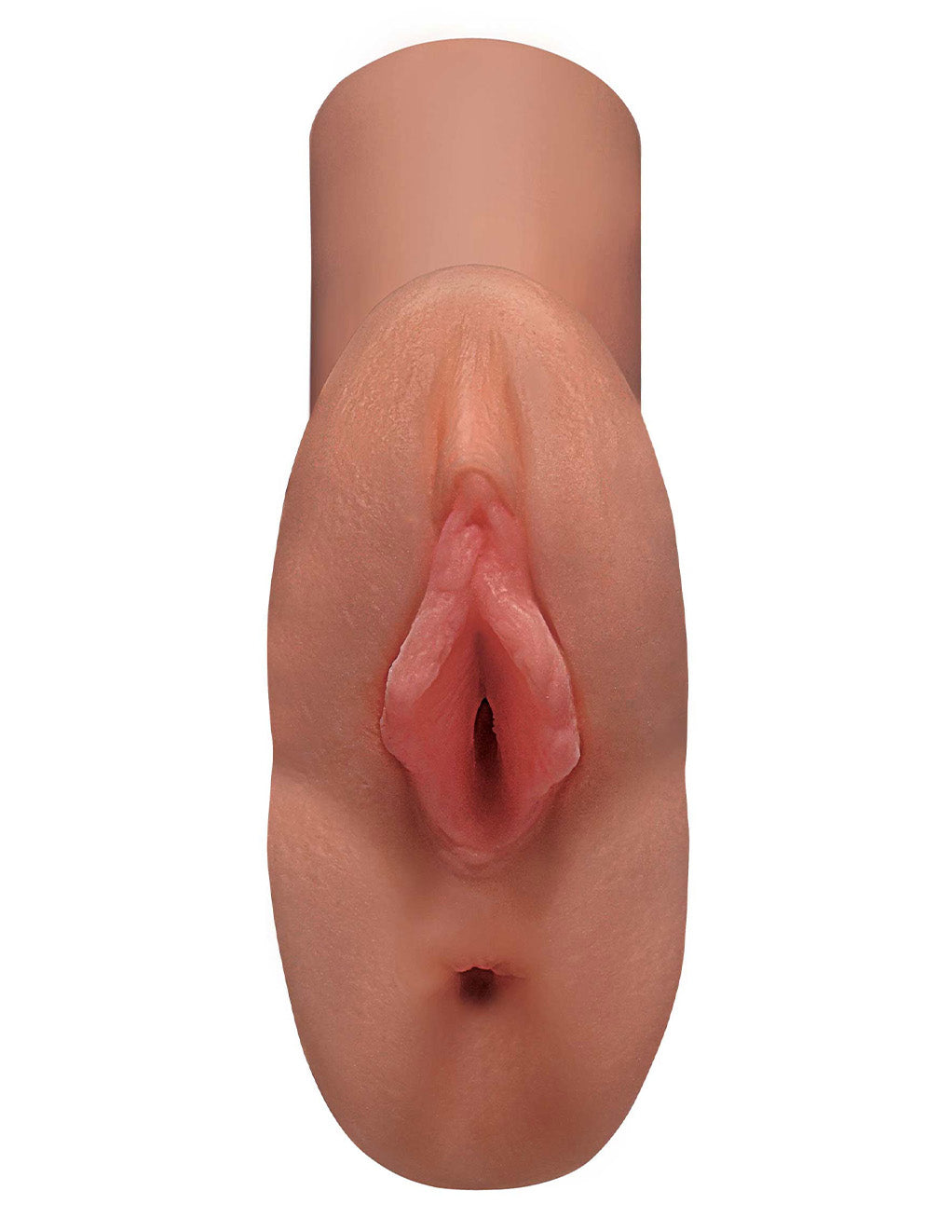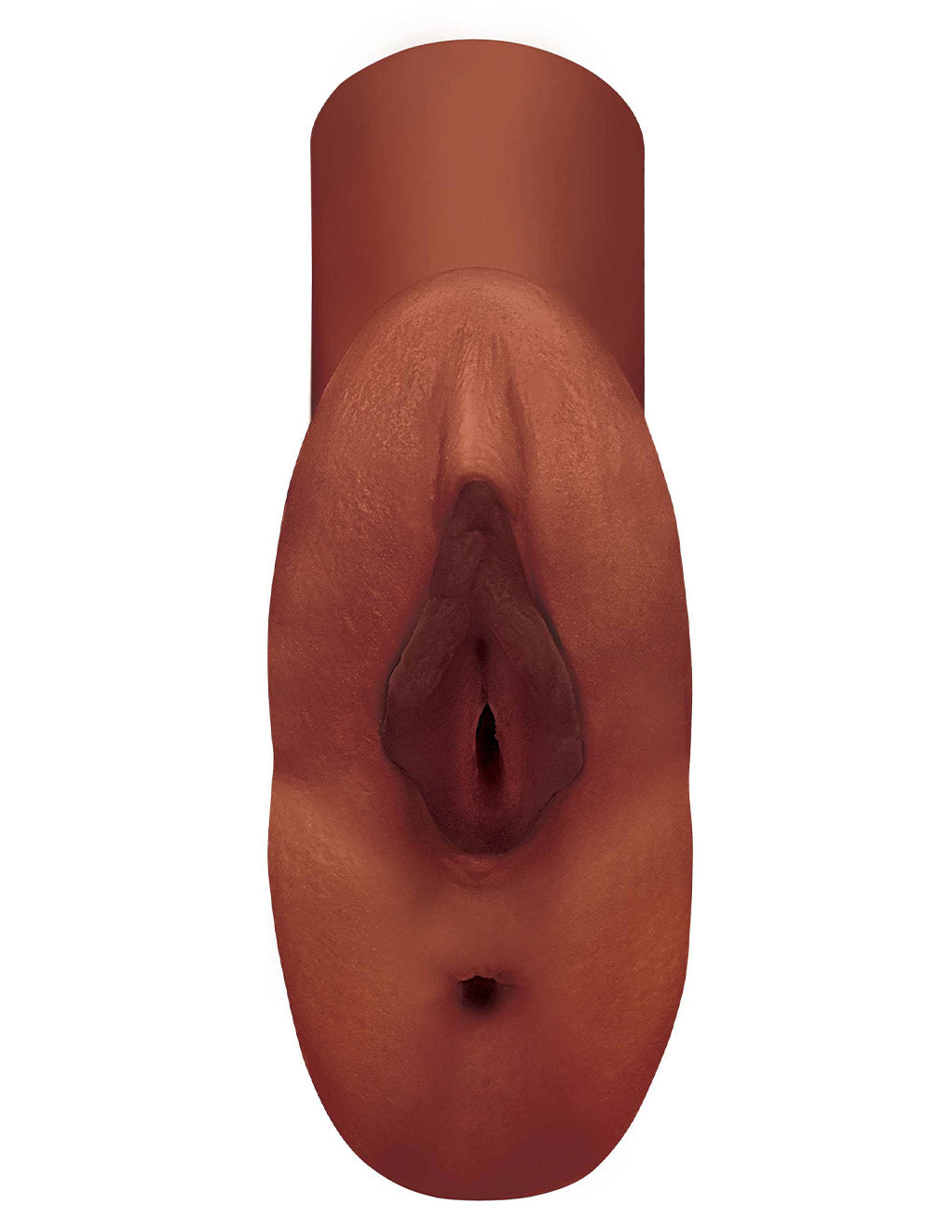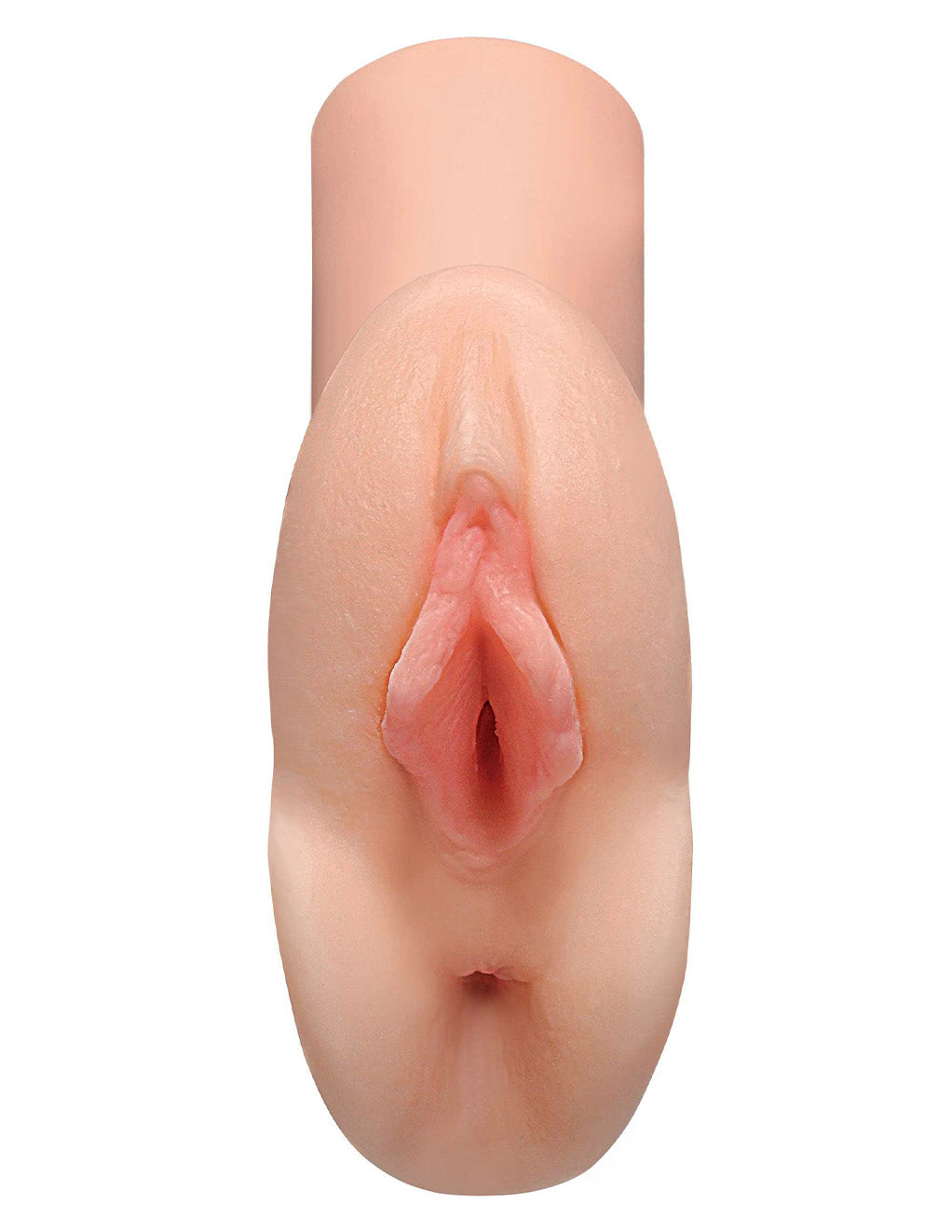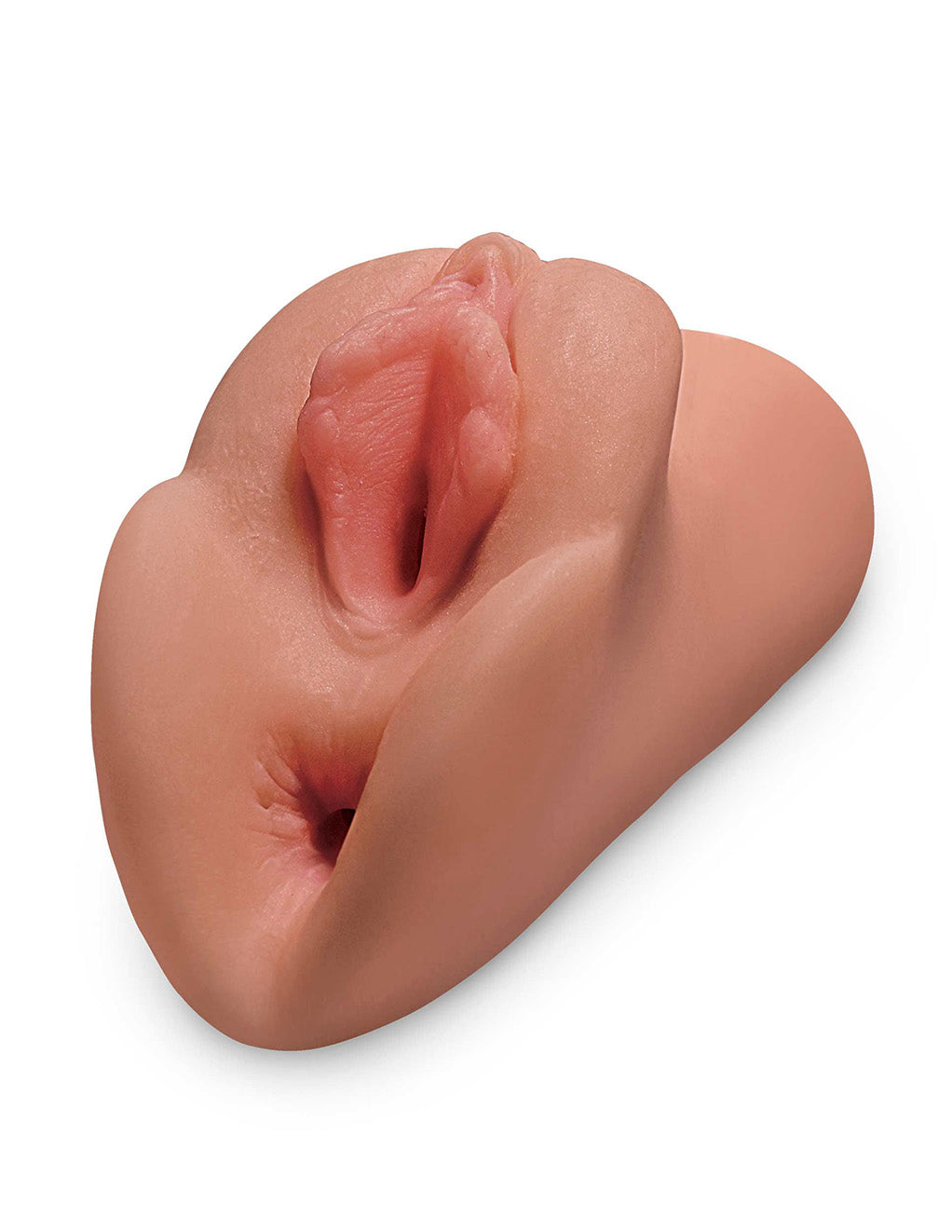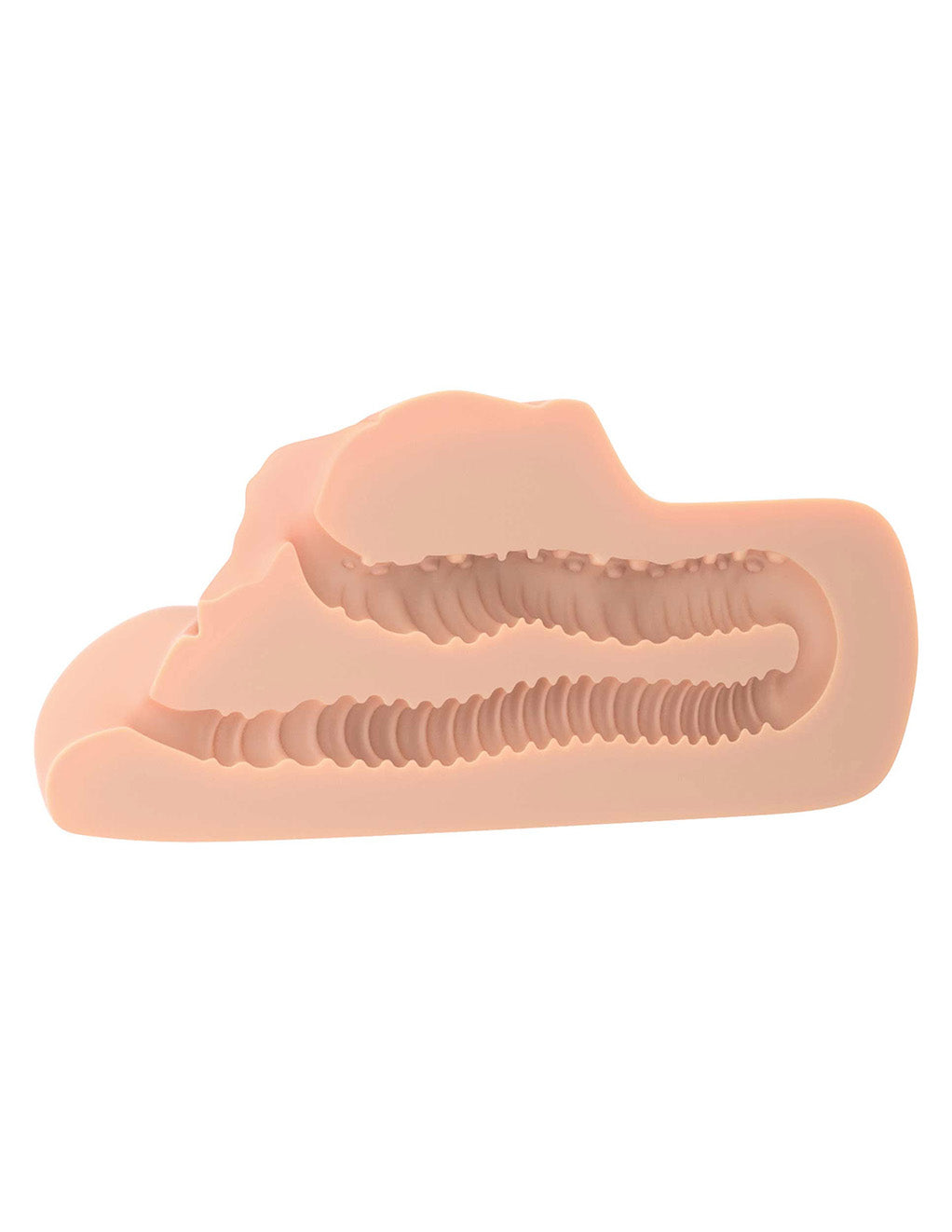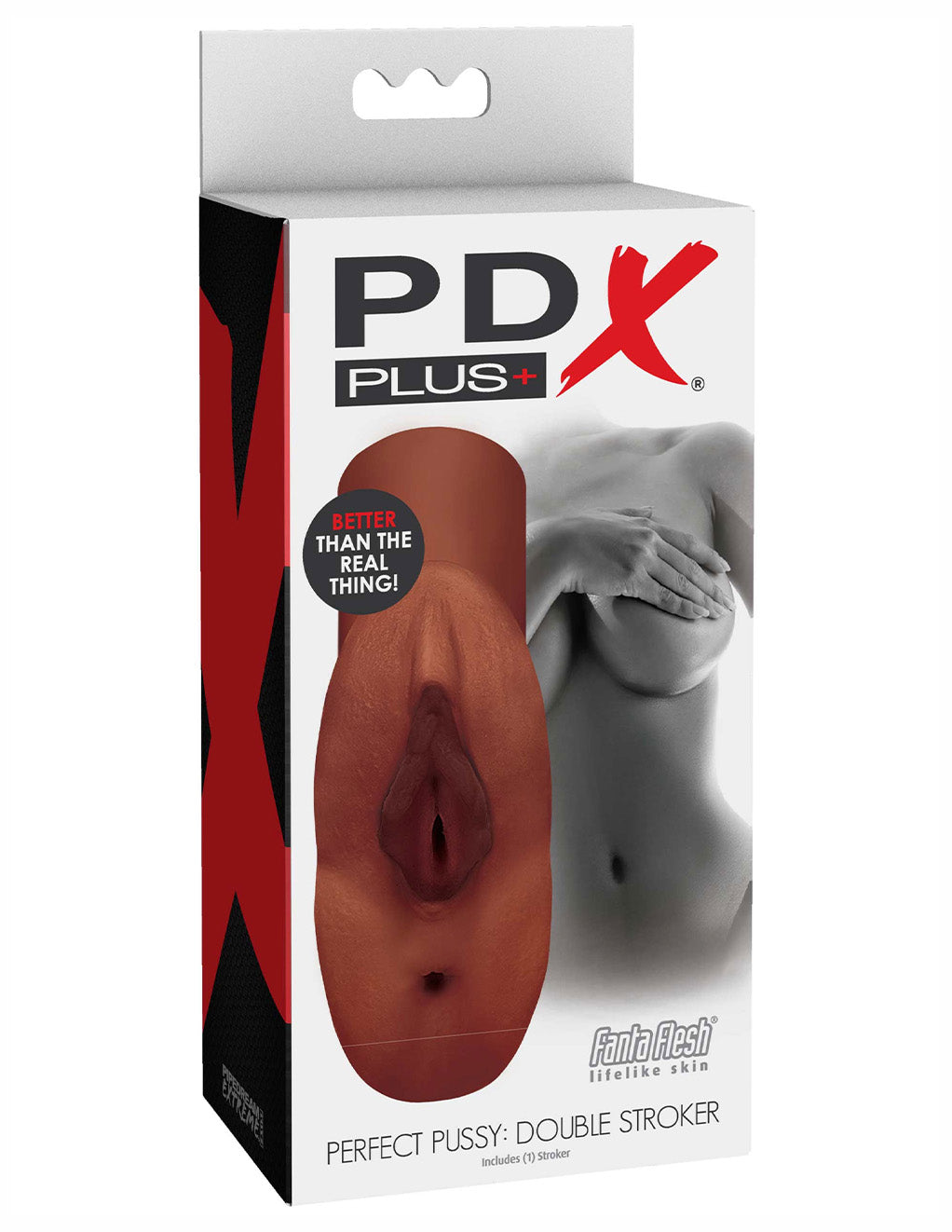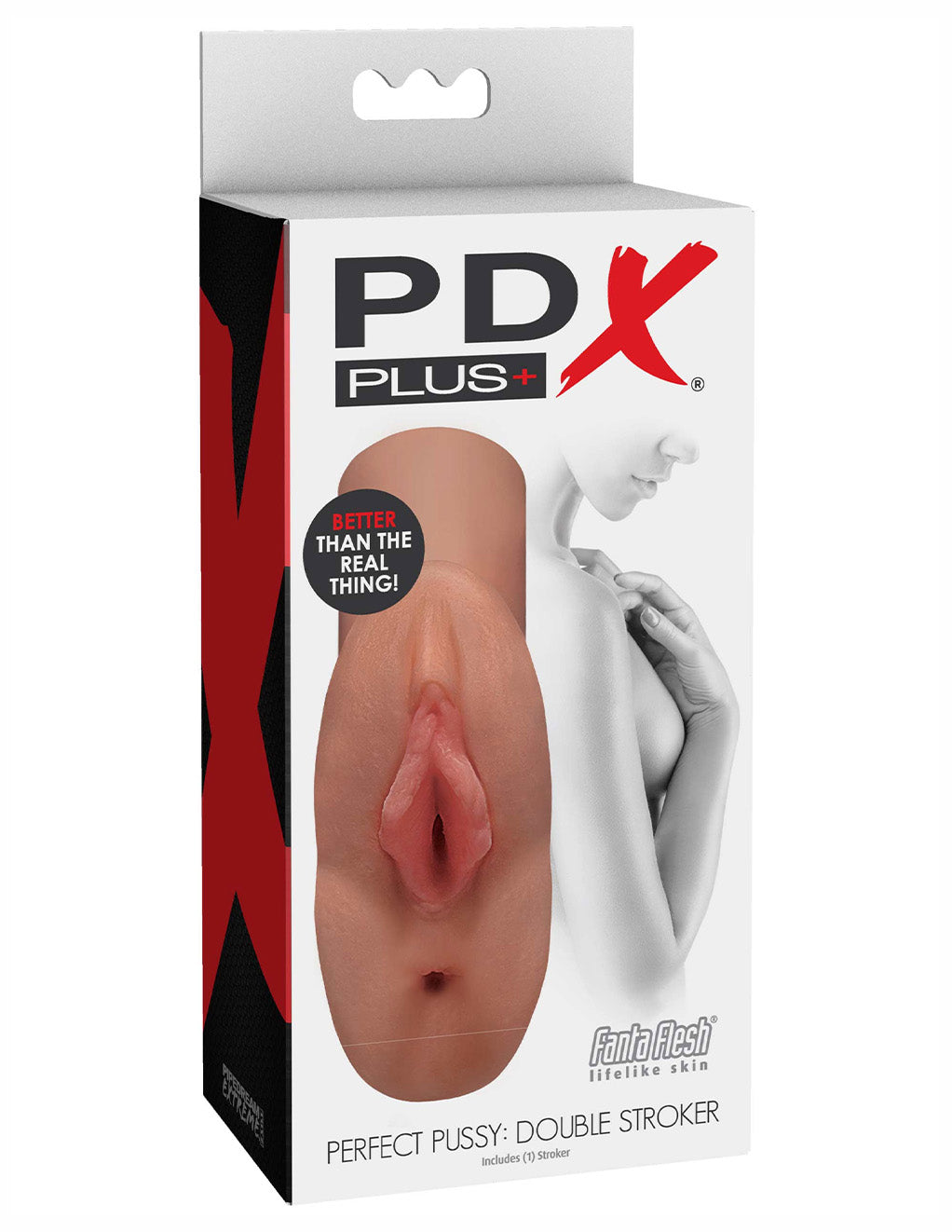 PDX Plus Perfect Pussy Double Stroker
Thrust into the Perfect Pussy Double Stroker by PDX Plus.  It is made of Fanta-Flesh® material.  This stroker is 7 inches long, 2.5 inches wide, and 3.5 inches thick.  It features a realistic vulva with a vaginal and anal opening.  The Perfect Pussy Double Stroker feels ultra-realistic with its lifelike folds and texture.  You don't have to commit to either opening.  Alternate  between the two as often as you like.  Each opening has different textures to give you maximum pleasure.  It has a Suction-Action Closed Tunnel Design to give you mind blowing sensations.
This product has a 90 day manufacturers warranty through PDX Brands.
Compatible with only water based lubricants
Wash with warm water and toy cleaner
Dry and sprinkle toy powder to absorb excess moisture
Details
90 Day Warranty via PDX Brands
Color: Vanilla, Chocolate, Caramel
Material: Fanta-Flesh®
Dimensions:7 inches x 2.5 inches x 3.5 inches
Brand: PDX PLUS, Pipedream Products
Model #: RD606-21 (Vanilla), RD606-29 (Chocolate), RD607-22 (Caramel)