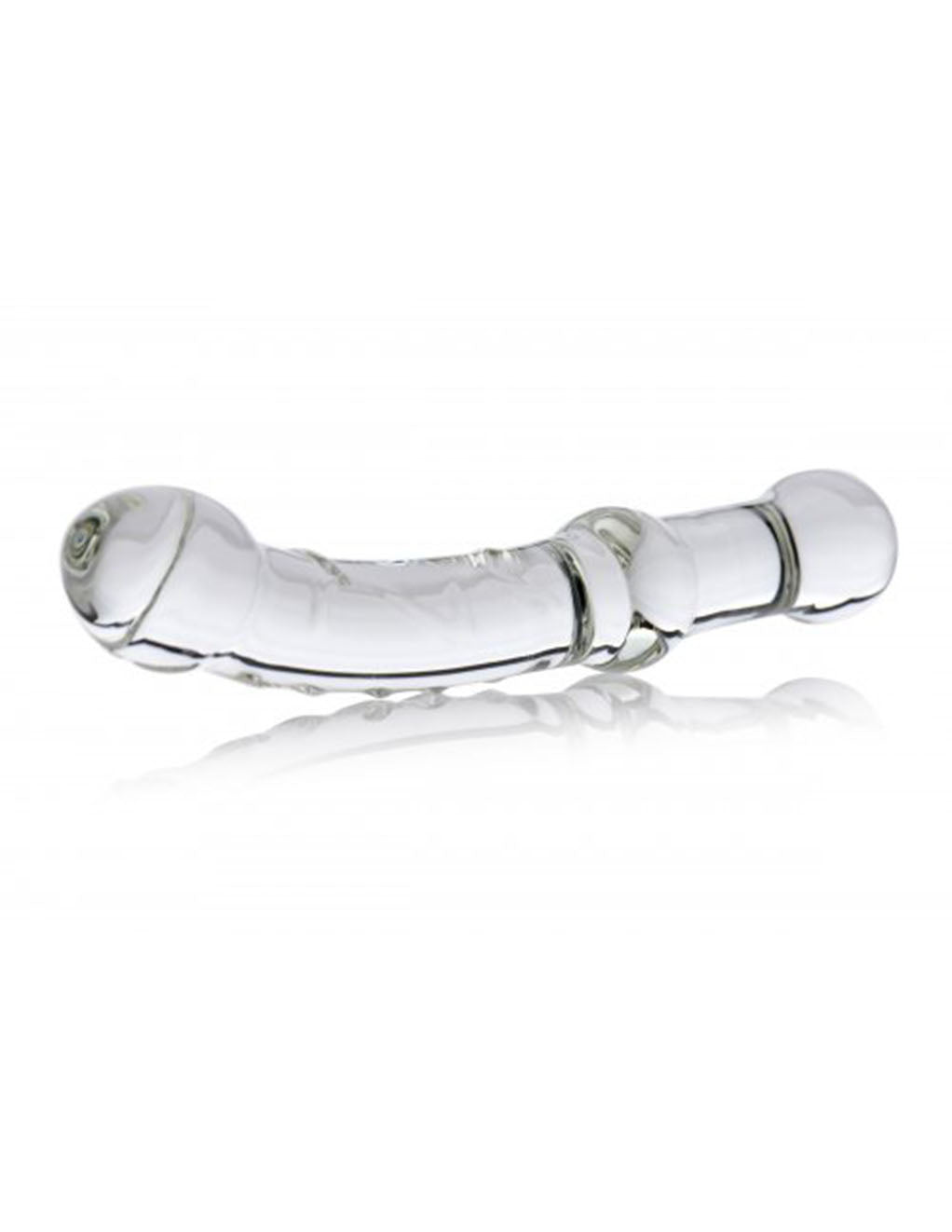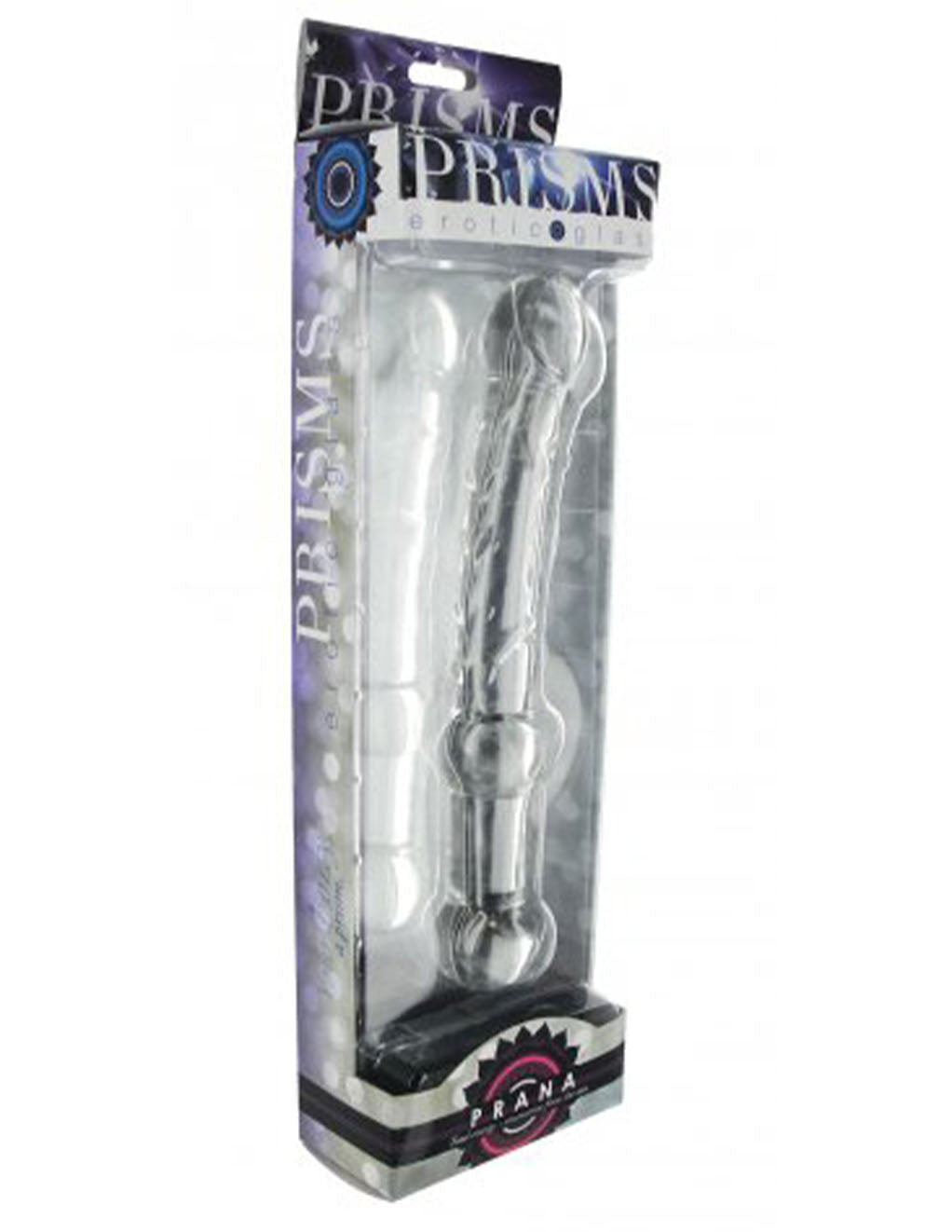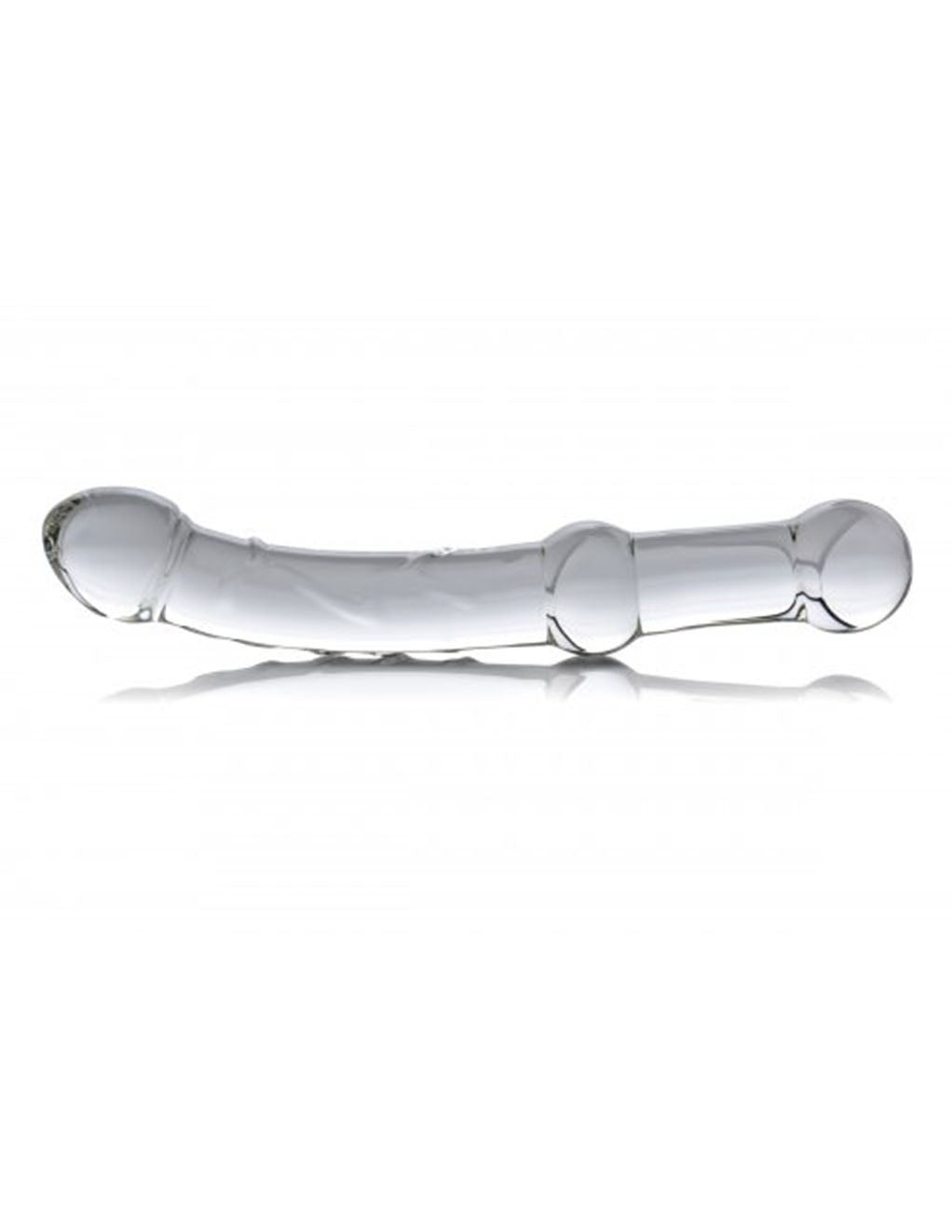 Prisms Erotic Glass Prana Thrusting Wand
20% off 2 Sale Items, 30% off 3 Sale Items Offer auto applied, some exclusions may apply.
The Prana Thrusting wand by Prisms Erotic Glass is 9 inches long.  The longer end is 5.5 inches long and its handle or shorter end is 3.5 inches long.  it is 1.45 inches wide.  The shorter end can be used as a handle to thrust the longer shaft into a partner.  The longer shaft has textured veins and a slightly tapered tip.  This toy can be twisted as it thrust in and out to allow its user to feel the texture of the veins massaging them internally.  The shorter end has a rounder tip.  Using is end allows the user to experience two bulbous parts of the glass dildo.  This toy is vagina and anal friendly.  It is non-porous and hygienic.  Any lubricant can be used with this toy. 
This toy has a 30 day warranty with XR Brands. Please read the returns and warranty requirements before contacting XR Brands. Click here for XR Brands warranty information.
Wash with warm water and your favorite toy cleaner
Boil for up to 3 minutes to fully sterilize
Compatible with all lubricants