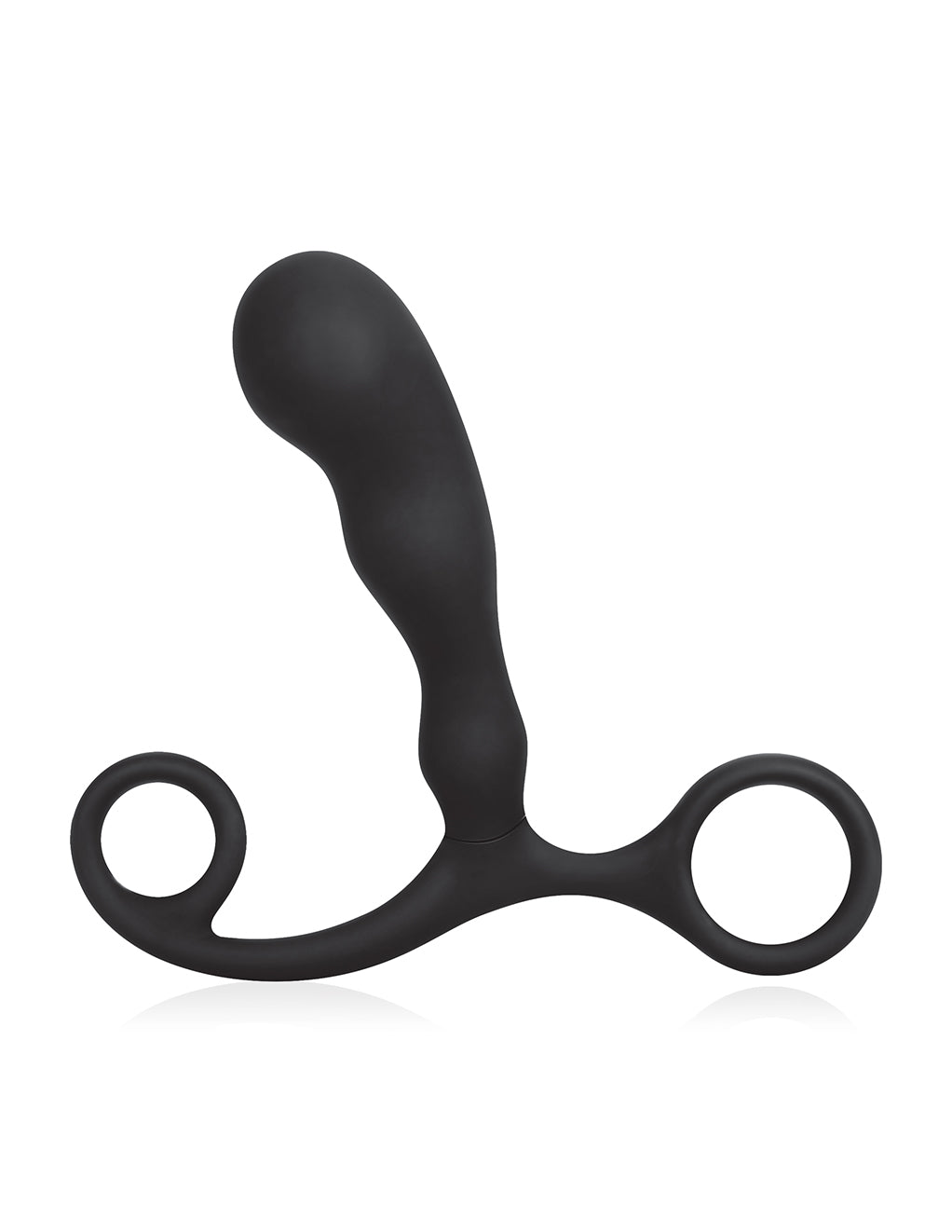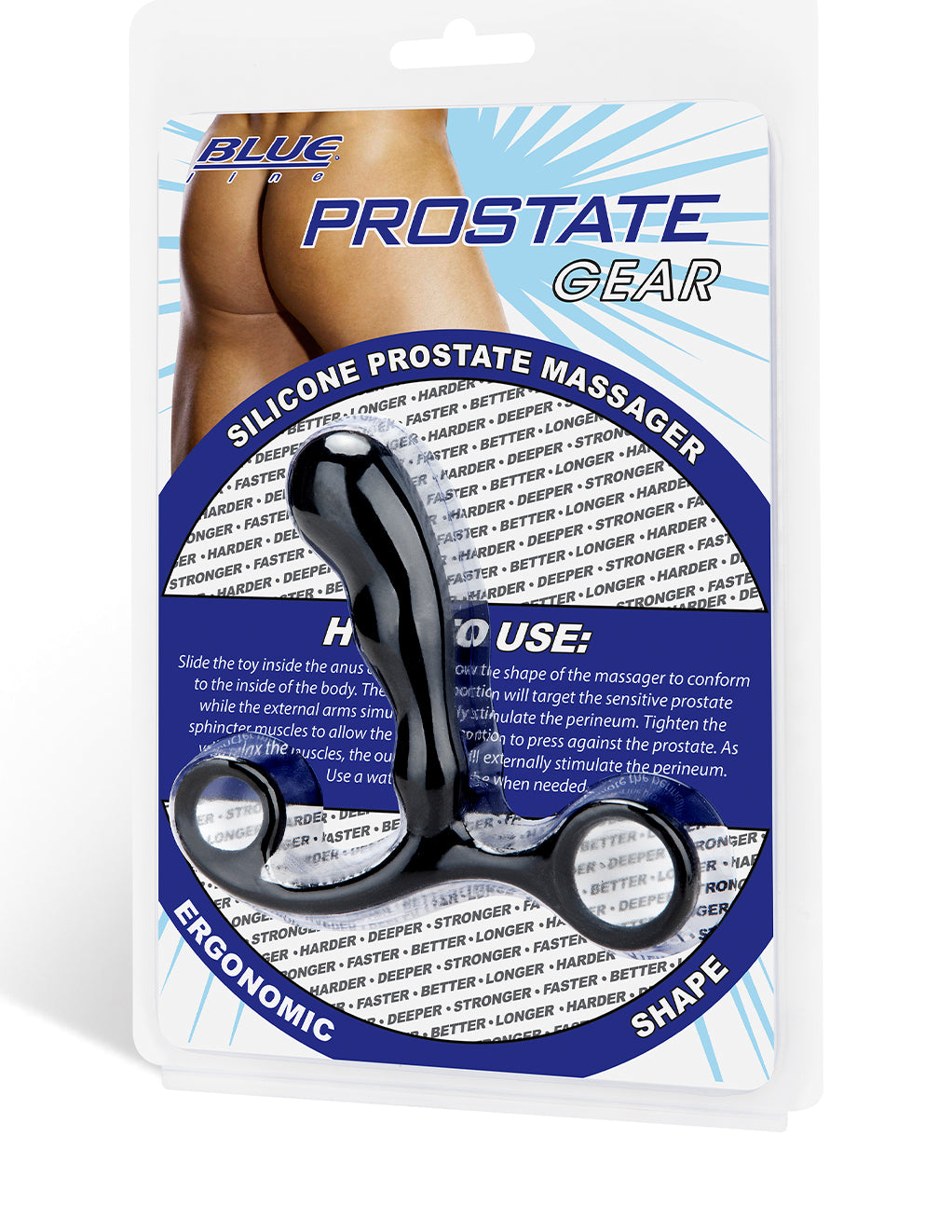 Prostate Gear Prostate Massager
Get 25% off this item with code: PEACH Offer ends 9/24.
This prostate massager is 3.9 inches long, 1 inch wide, and has 3.25 inches of insertable length.  It is made of silicone.  Silicone is non-porous and hypoallergenic.  The curved and ridged head massages the prostate internally while the external hook massages the prostate externally from the perineum.  When the prostate is excited it engorges with blood and expands.  When the anal sphincter contracts, this prostate massager is pulled up against the prostate while the exterior hook presses harder up against it.  This dual stimulation is pleasurable.  This massager can be worn during sex or masturbation.
Compatible with only water based lubricant
Wash in hot water with toy cleaner
Details
Color: Black
Material: Silicone
3.9" x 1", 3.25" Insertable Length
Brand: Prostate Gear
Model #: BLM4007