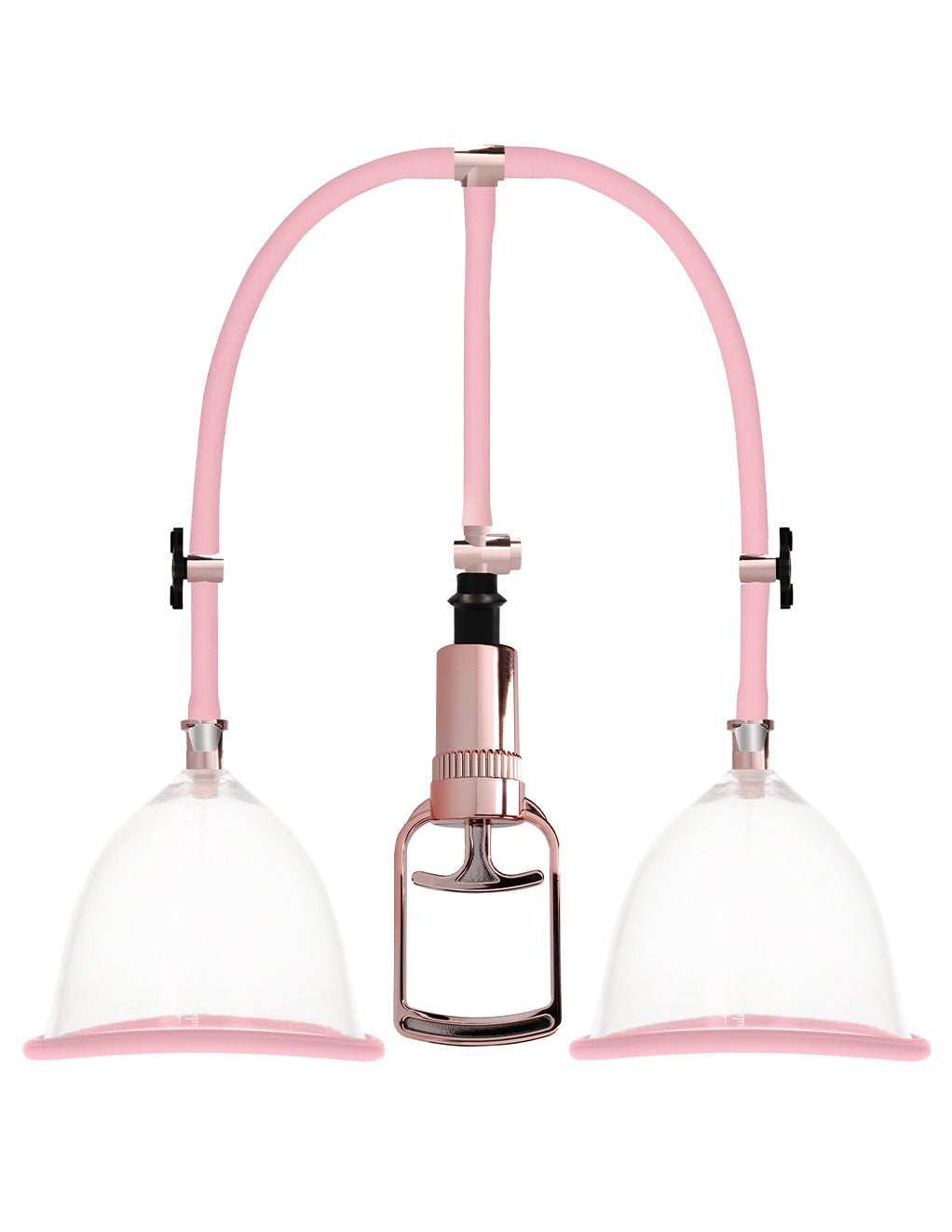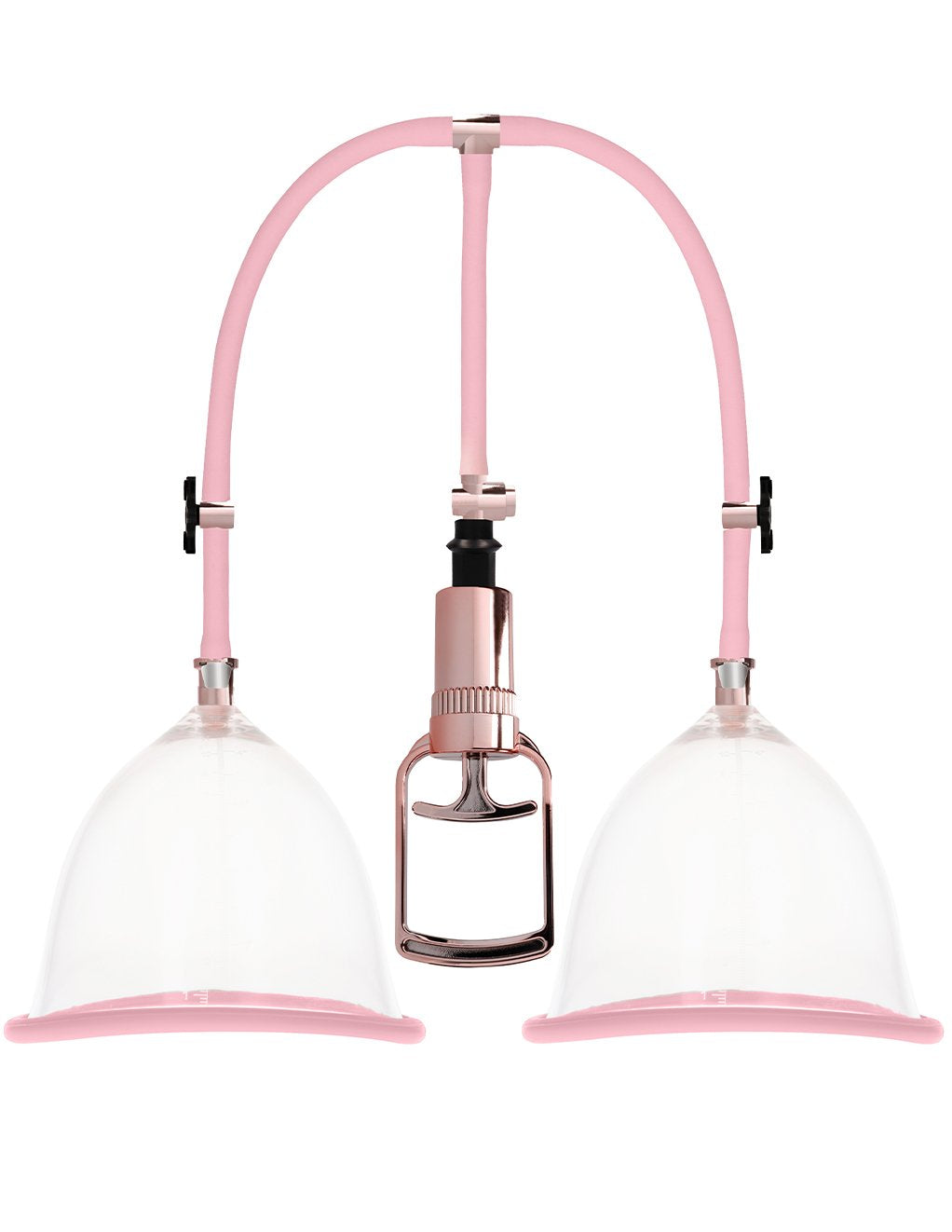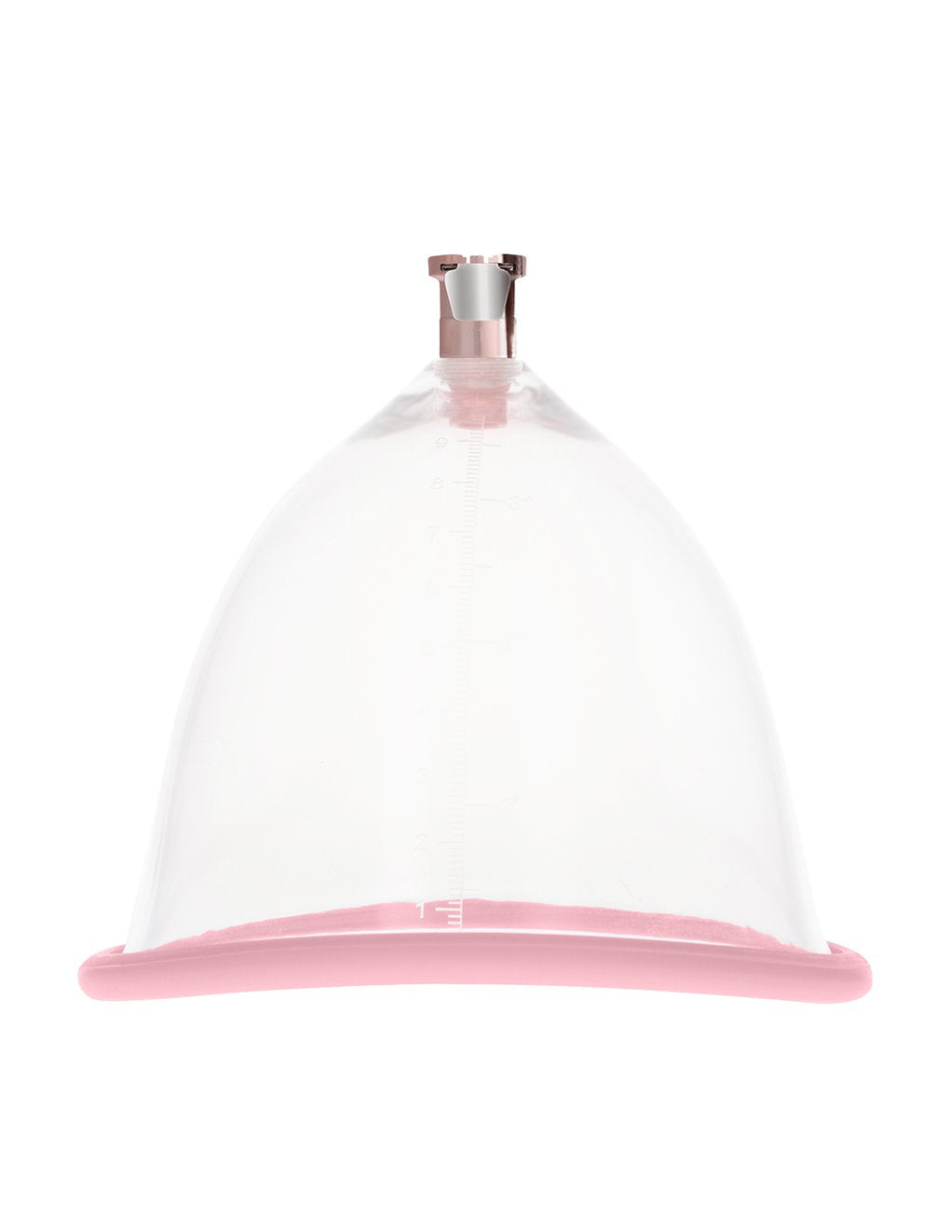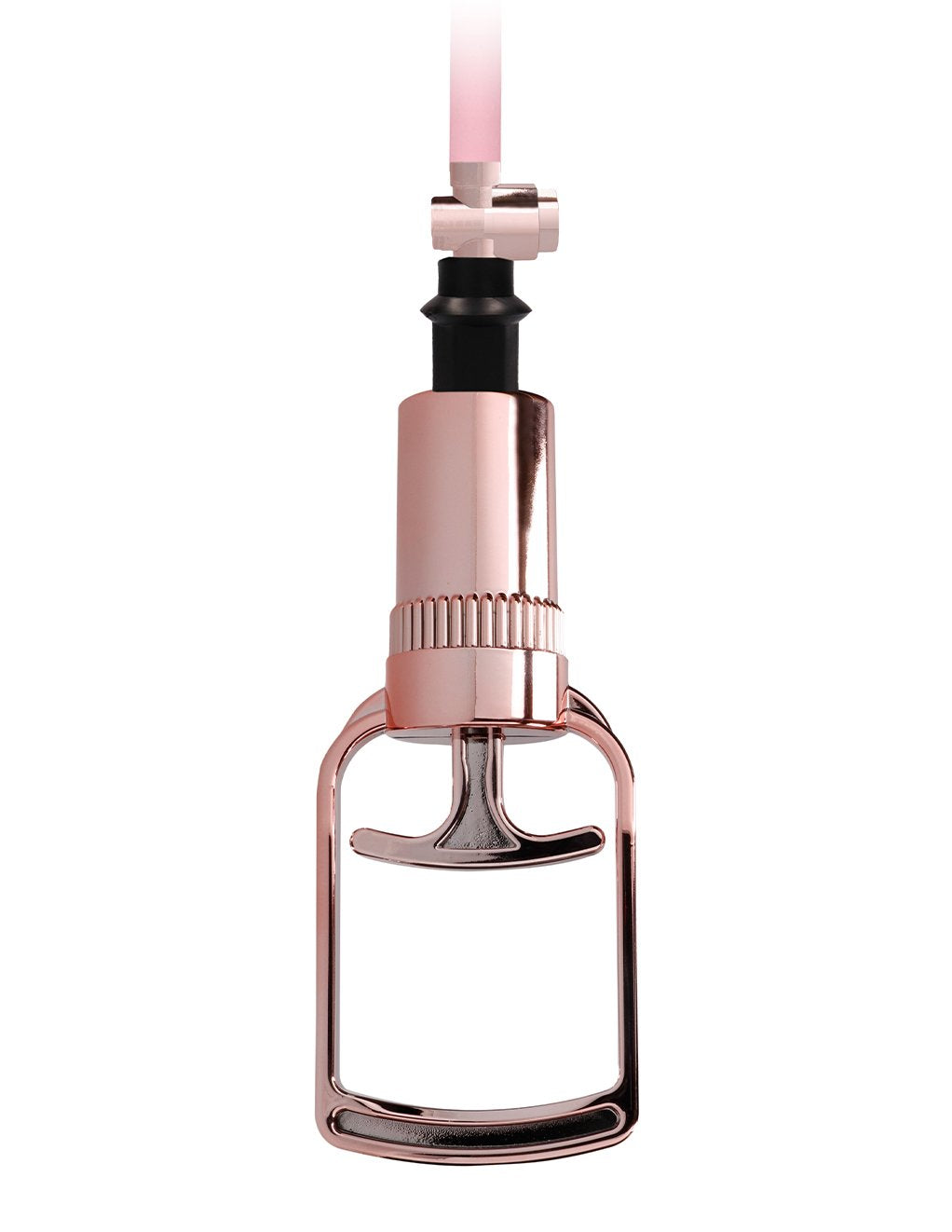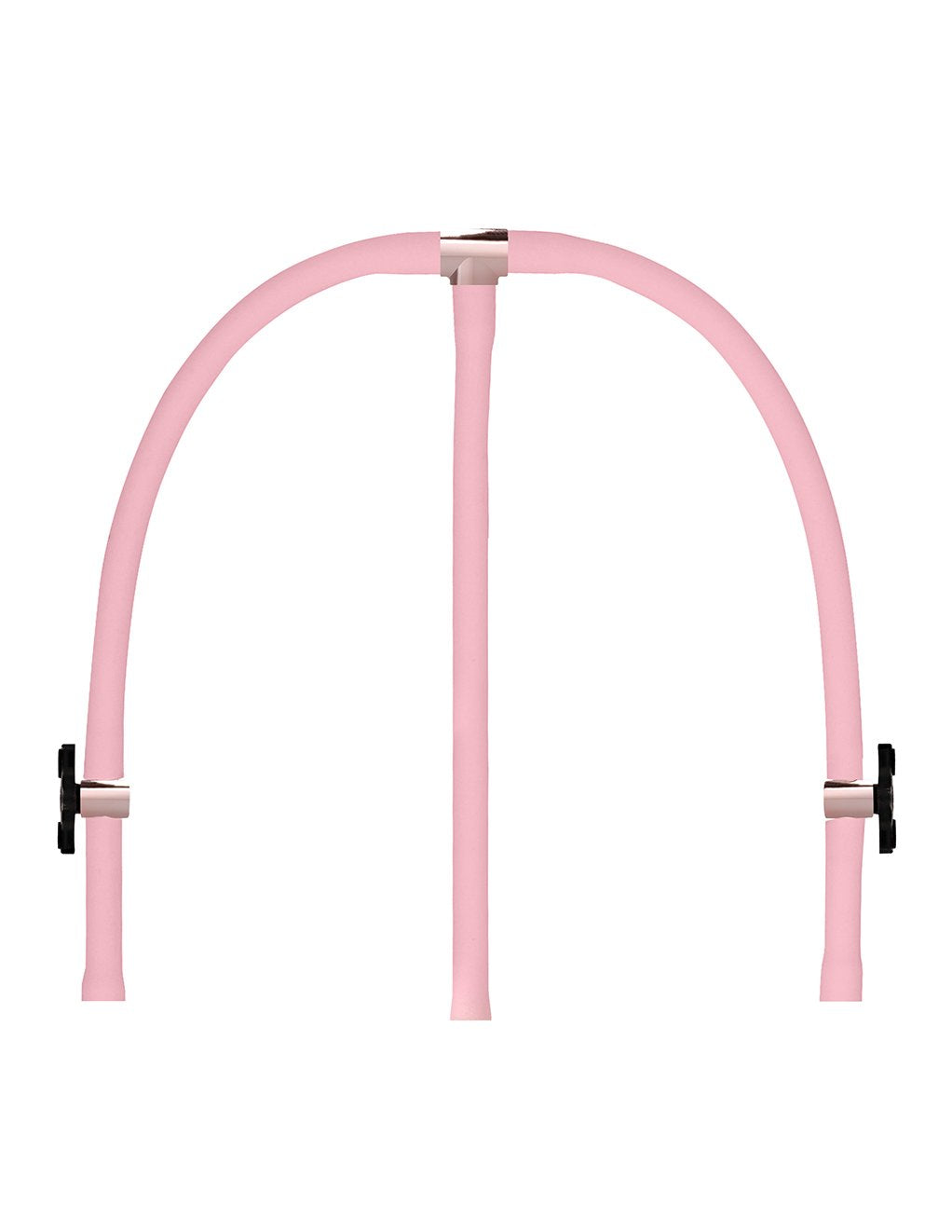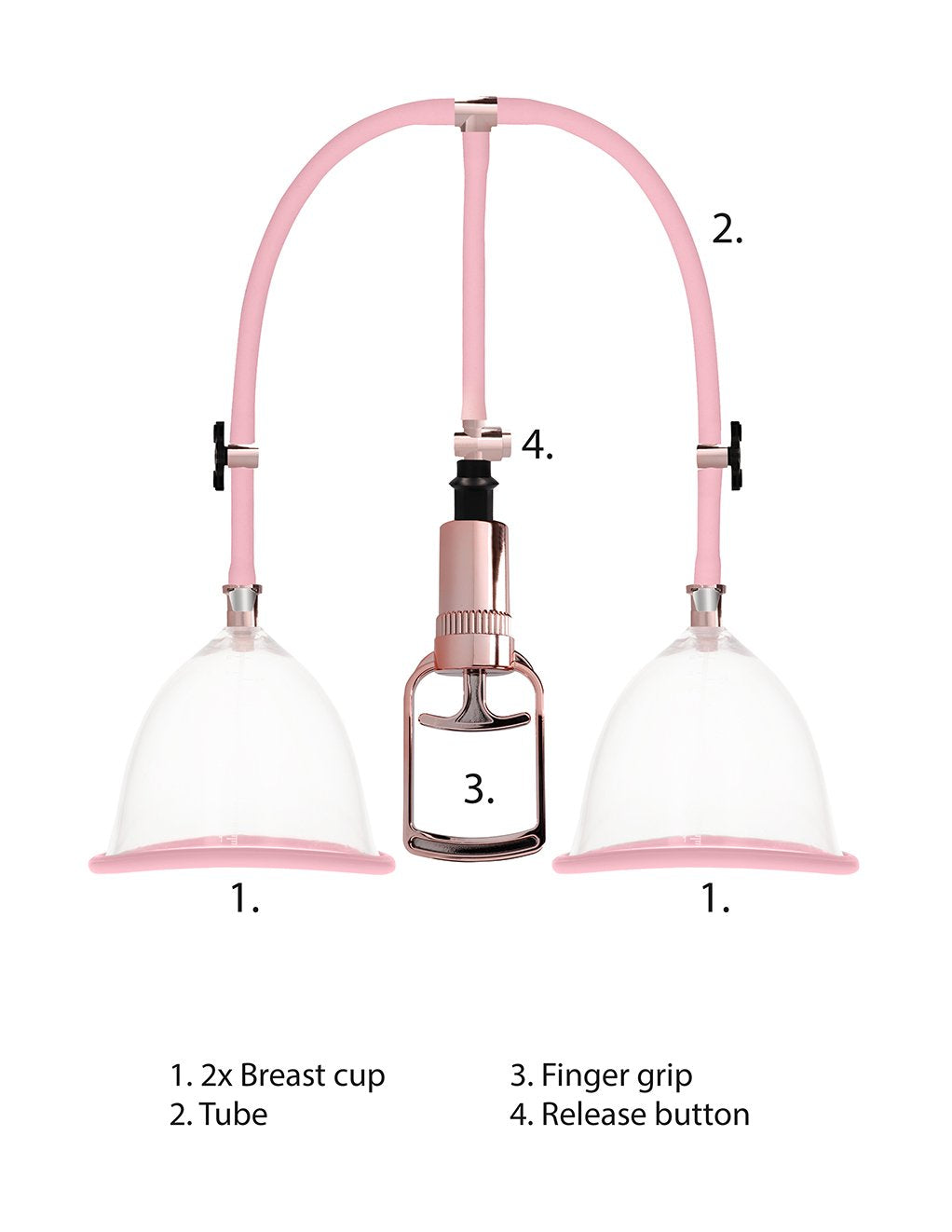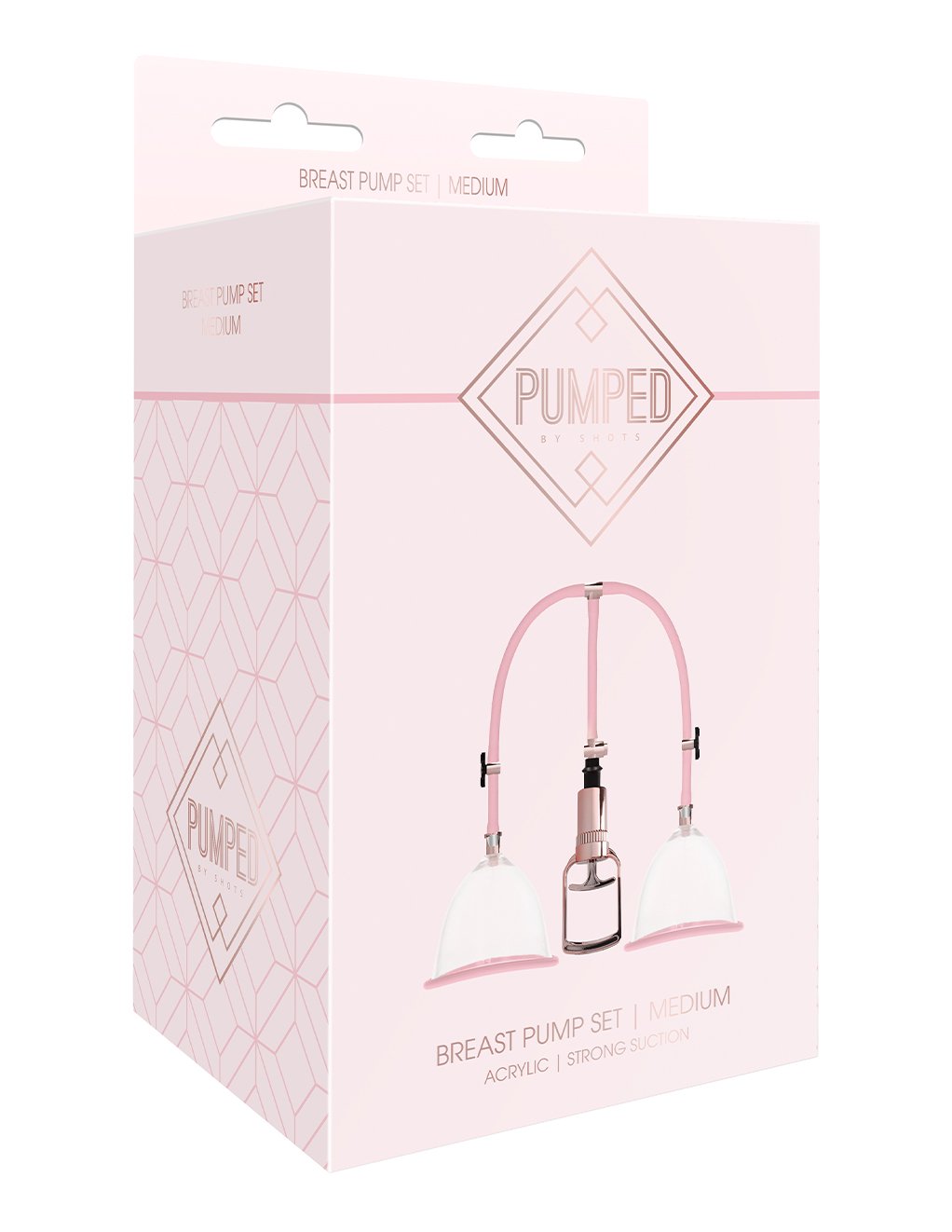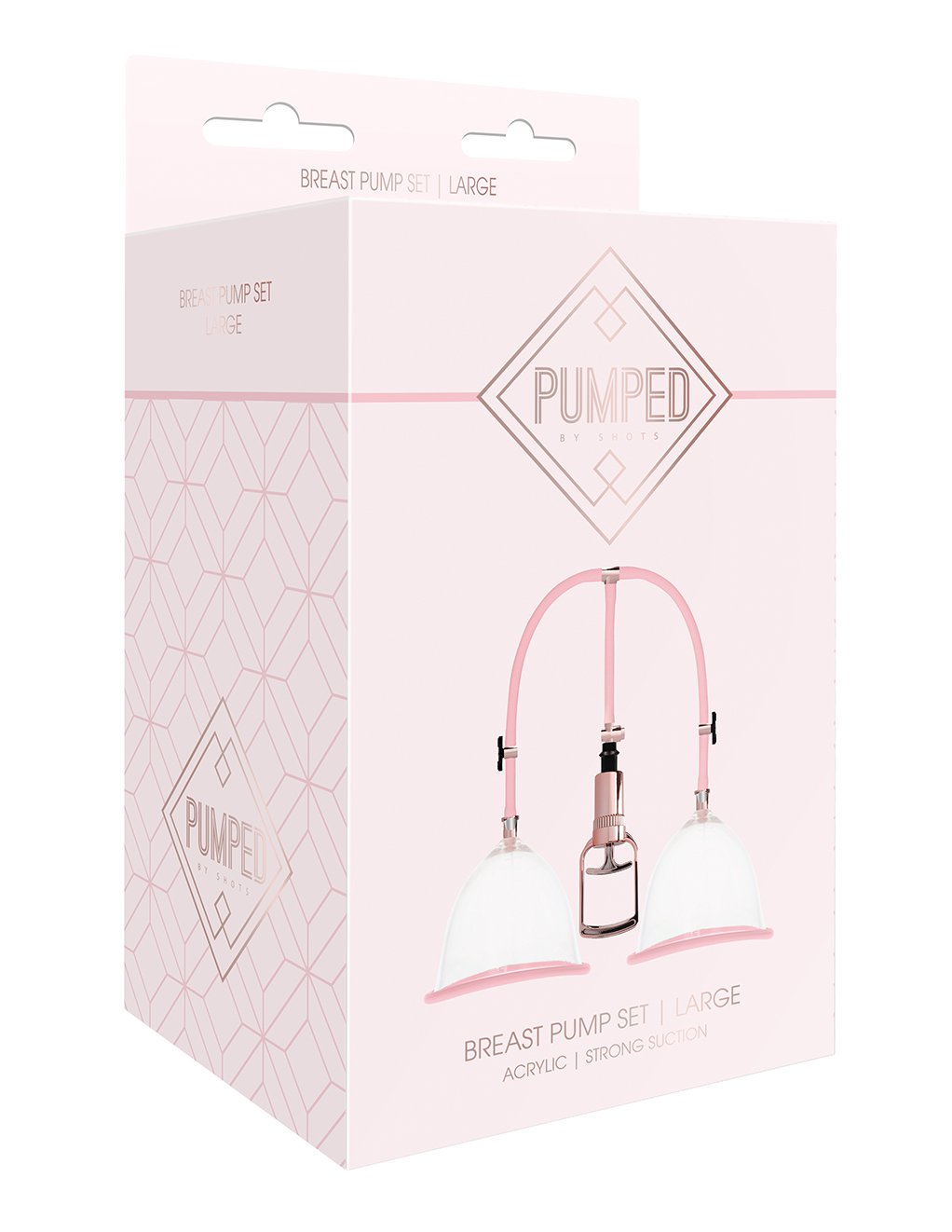 Pumped Rose Gold Breast Pump Set
Highlights:
Enhances breast sensitivity
Rose gold pump handle and perfume pink hose
2 Suction Cups
Description:
Enhance sensitivity and surface area of your breasts with the Rose Gold Breast Pump Set by Pumped!  Use it before having sex with your lover or use it solo before playtime.  Using this pump pulls more blood to circulate in the breast and nipple areas, making them more sensitive.  A lover's mouth around the nipples after pumping will feel like the first time all over again.  The suction cups are detachable from the hose.  Detach the hose from the suction cups after pumping, then place a vibrator on the suction cups to deliver vibrations through the whole breast. This is one of many ways the user can enjoy this product.
How to use:
Place pump over water-based lubricated breast.  Slowly squeeze the pump handle to bring the blood forward and increase the surface area.  Stop pumping at a comfortable suction.  Remove the hose from the suction cups to leave the cups, or remove the suction cups by pressing the release button to remove pressure. 
Enjoy solo or with a partner.
Avoid pumping for over 20+ minutes.  

Avoid pumping for over 20+ minutes
Apply clitoral stimulants or lubricants for an even more pleasurable experience
Compatible with all lubricants
Clean the suction cups before and after each use with warm water and your favorite toy cleaner
Store in a cool, dry place
Details
Increase sensation for Nipples and Breasts
2 Suction Cups
1 Rose Gold Pump& Perfume Pink Hose with split hose for each suction cup
Flexible Silicone
Rose Gold Accents
Color: Rose Gold
Material: Acrylic, ABS plastic, Silicone

Dimensions Size Medium
Suction Cup:
Length- 5 inches
Width- 4.7 inches
Depth-3.9 inches
Hose:
Length connector to cup- 10.3 inches
Dimensions Size Large
Suction Cup:
Length- 5.8 inches
Width- 5.6 inches
Depth-5.2 inches
Hose:
Length connector to cup- 10.3 inches


Brand name: Pumped, Shots America LLC
Model #:PMP019, PMP020