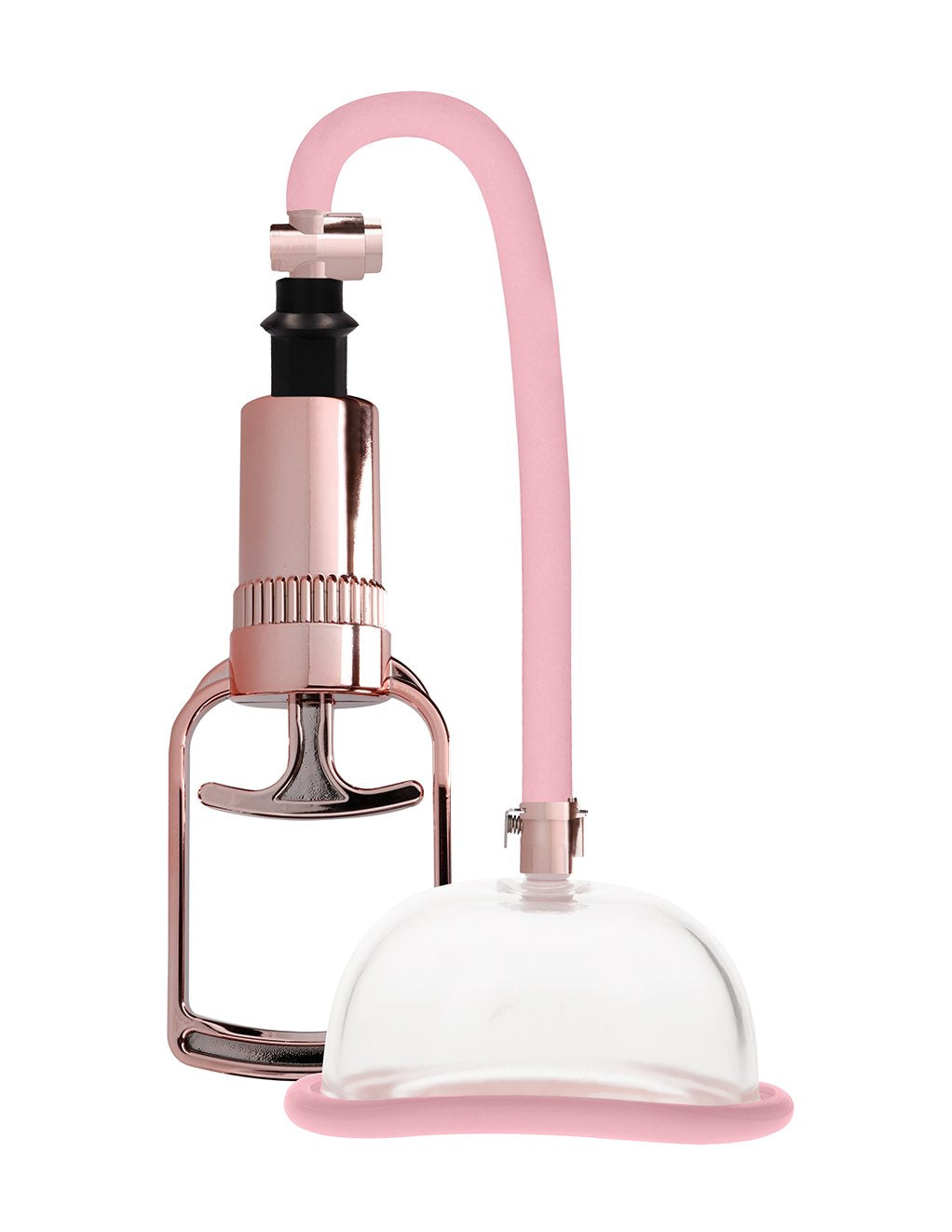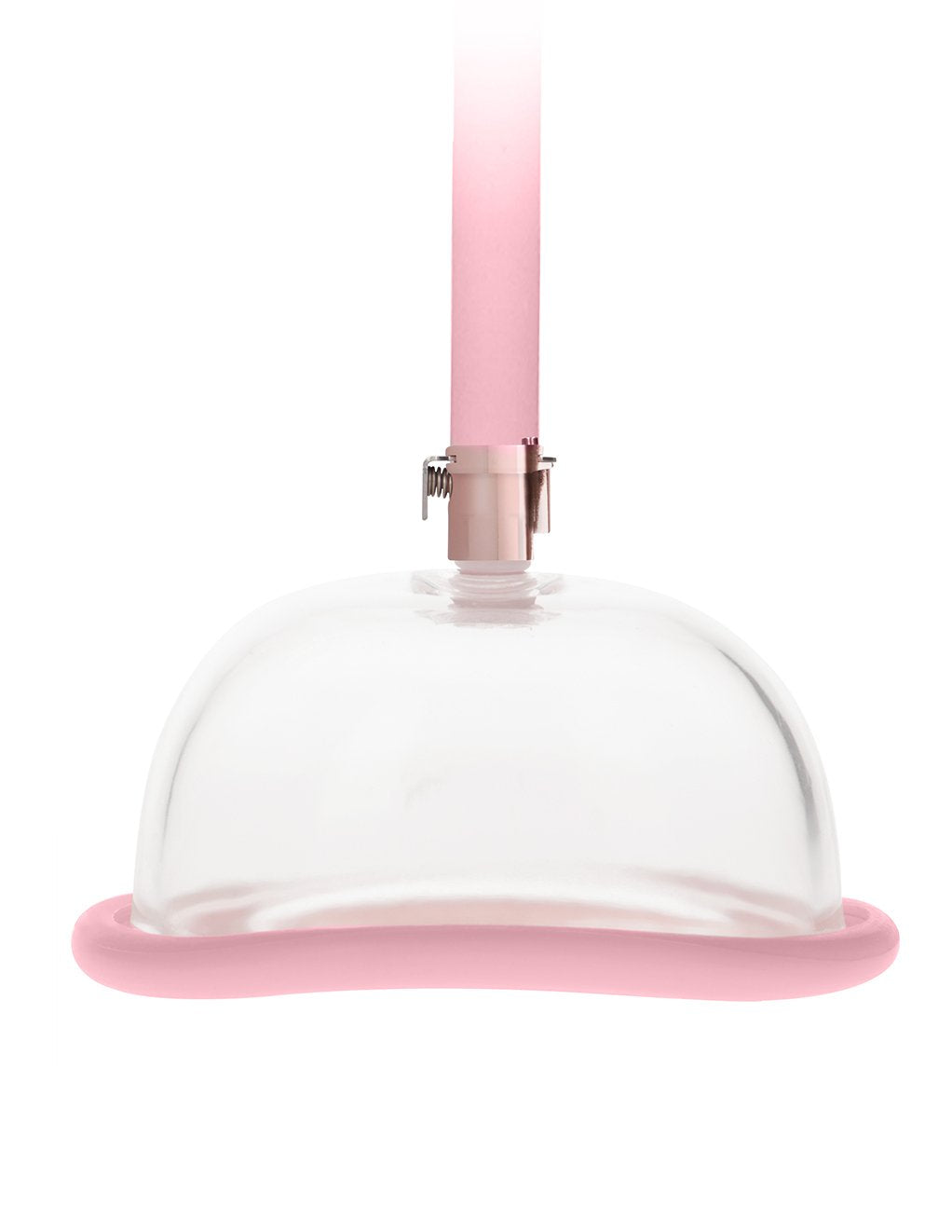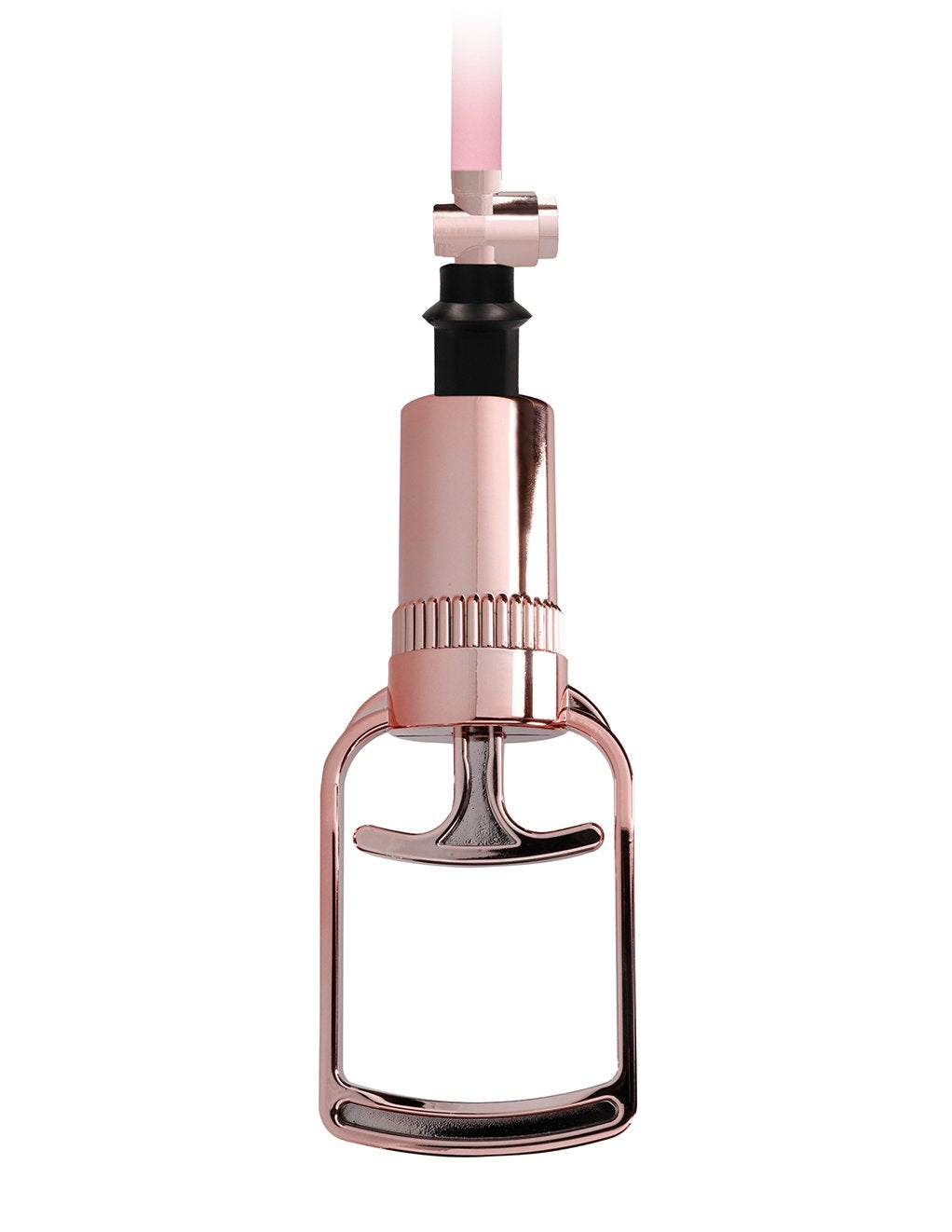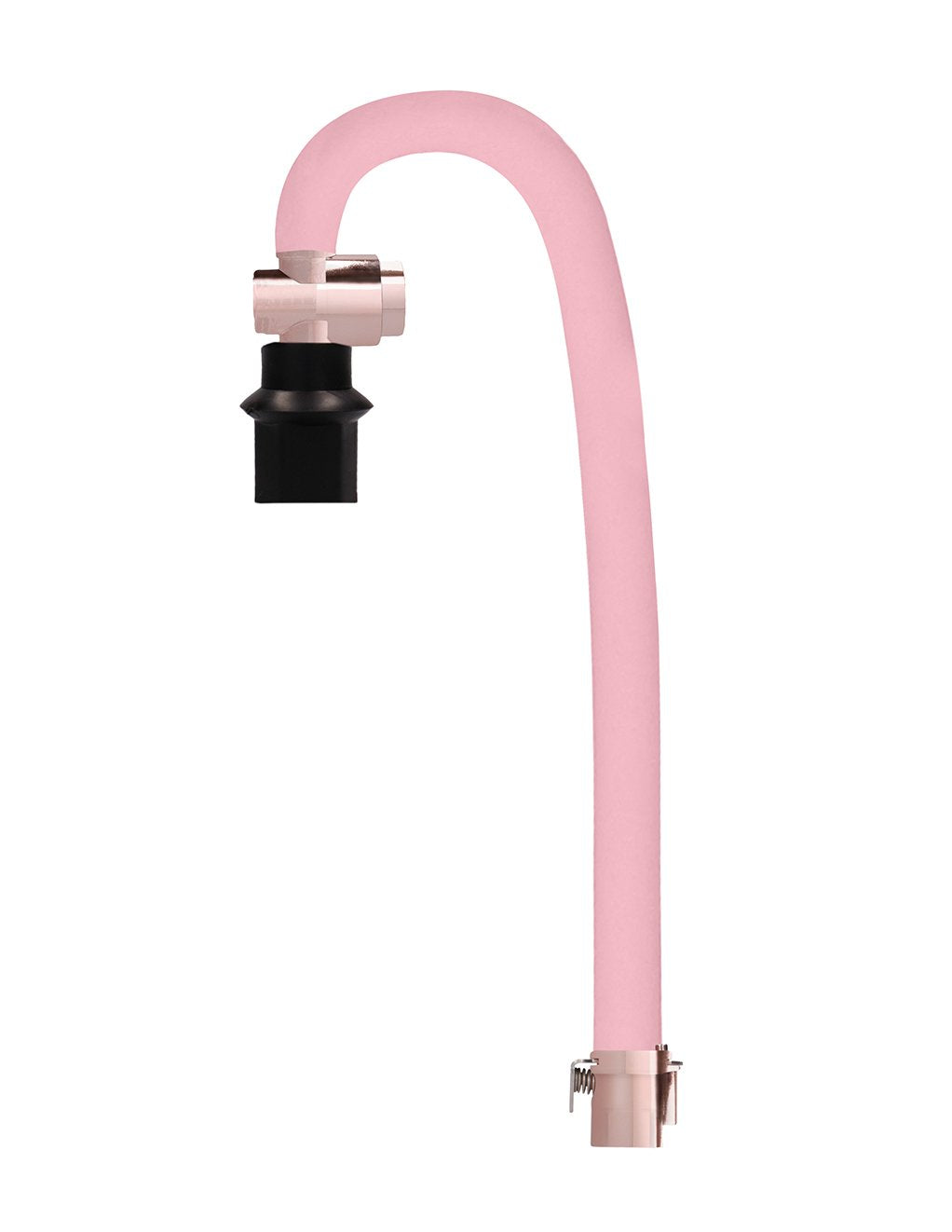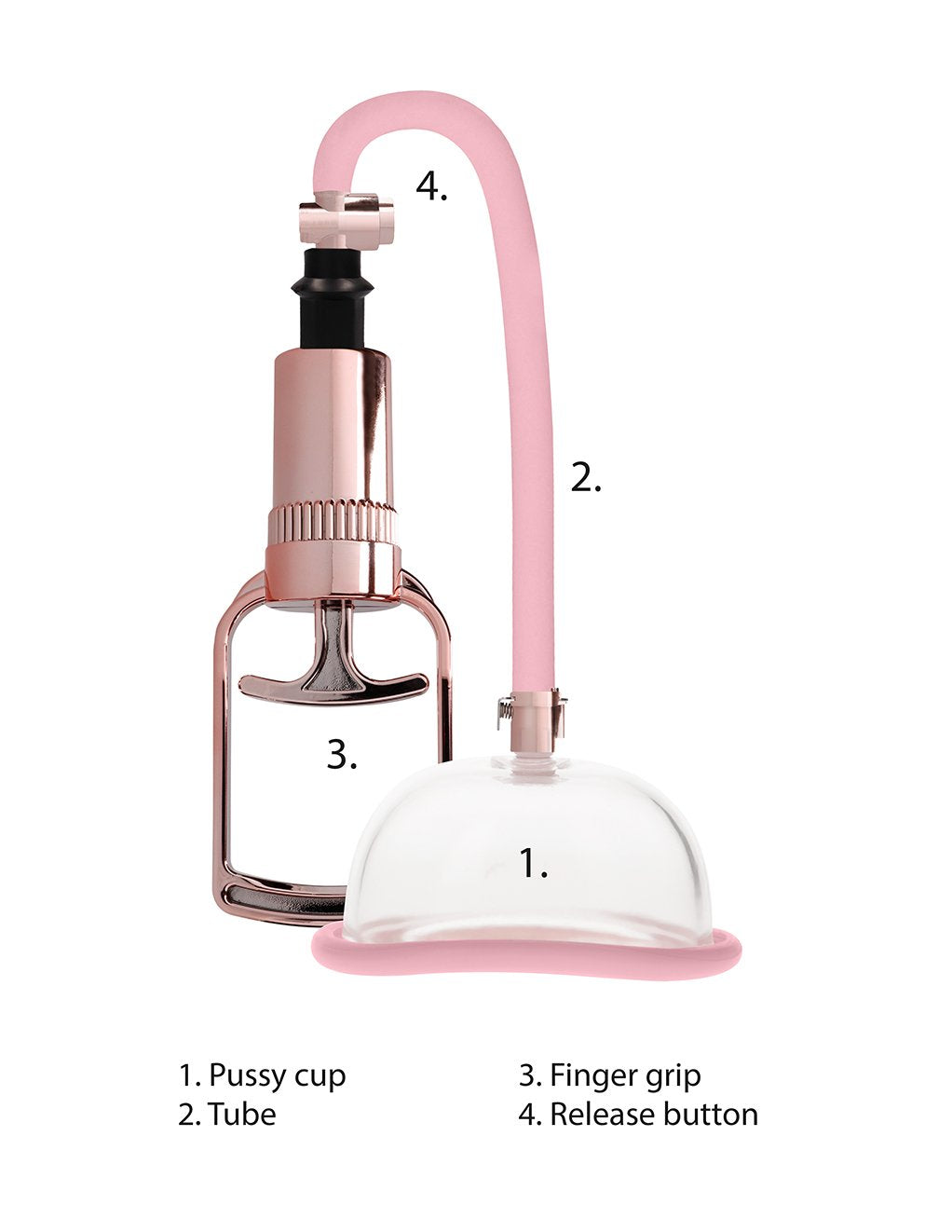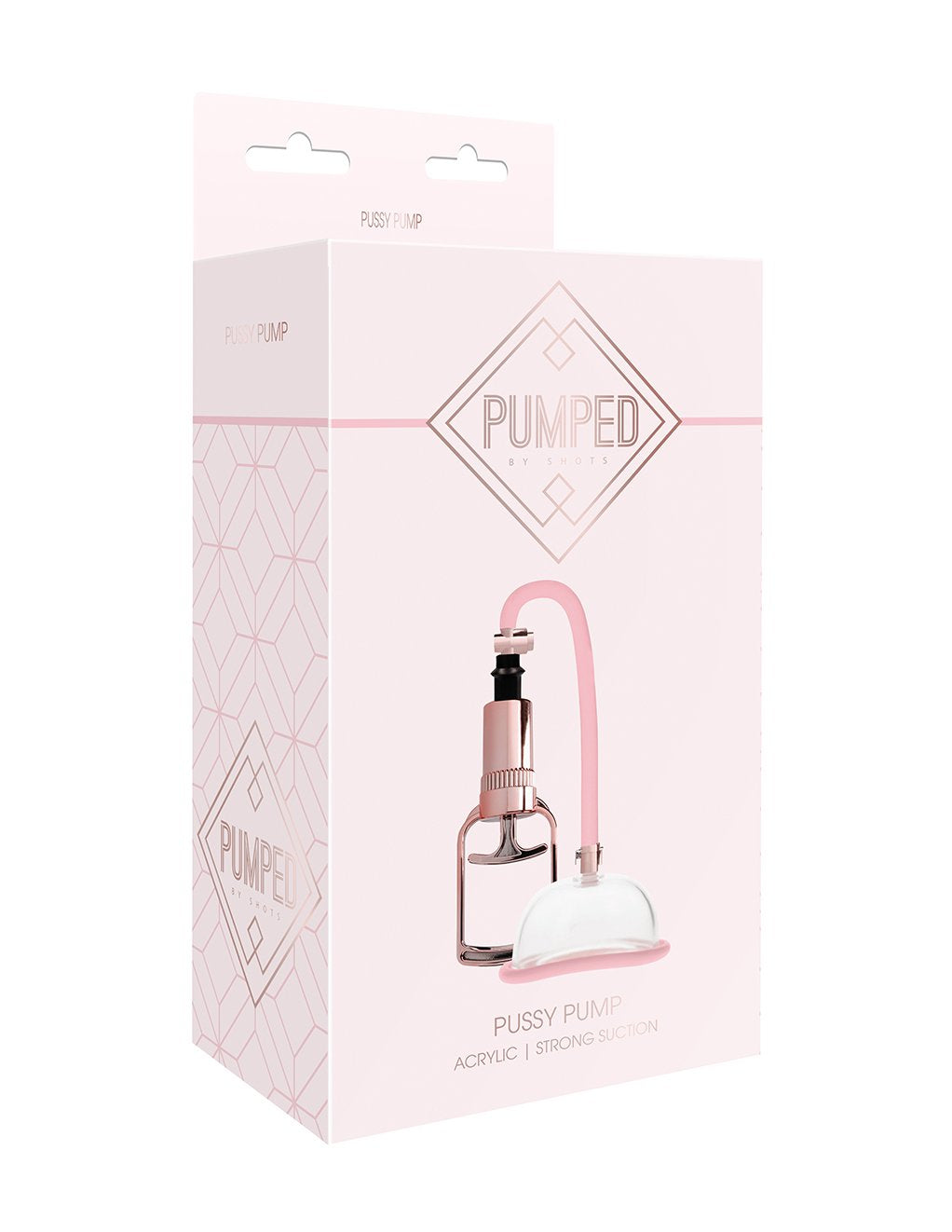 Pumped Rose Gold Pussy Pump
Highlights:
Rose Gold Accented Pump with Perfume Pink Hose
1 Suction Cup
Suction Cup Detaches from the Hose
Description:
Increase blood flow and sensitivity to mons pubis, inner and outer labias, and clitoris using this Rose Gold Pussy Pump by Pumped!  Increasing blood flow into these areas maximizes arousal and sensitivity.  Use this before sex with a lover or before using sex toys.  Add a little water based lubricant to help surface area expansion.  Use arousal creams, stimulants to enhance pleasure.  Apply enough pressure to form a tight seal around the mound to insure good suction.
How to use:
Spread water-based lubricant around the vaginal area.  Place the suction cup around the labias, mons pubis.  Having little to no pubic hair helps create a better seal with the suction cup.  Start pumping by  squeezing the pump handle.  This will pull blood into the area, increasing sensitivity and surface area temporarily.  The skin and area being pumped will be vacuumed into the suction cup.  Easily release pressure of the suction cup by pressing the release valve by the pump handle.  Simply detach the acrylic cup from the hose by undoing the clip at the end of the suction cup. 
For direct stimulation with the cup on, place a vibrating bullet or wand on the cup directly.  Vibration will transfer around the cup and onto the engorged erogenous zone, triggering all its nerve endings.  Vibration can also be applied after suction, without the cup.
**Vibrators not included**
Avoid pumping for over 20+ minutes.
Avoid pumping for over 20+ minutes
Apply clitoral stimulants or lubricants for an even more pleasurable experience
Compatible with all lubricants
Clean the suction cups before and after each use with warm water and your favorite toy cleaner
Store in a cool, dry place
Details
Increase sensation and surface area for the vaginal area
1 Suction Cups
1 Rose Gold Pump& Perfume Pink Hose
Flexible Silicone
Rose Gold Accents
Color: Rose Gold
Material: Acrylic, ABS plastic, Silicone

Dimensions
Suction Cup:
Length- 4.3 inches
Width-3.1 inches
Depth- 2.2 inches
Hose:
Length connector to cup- 10.3 inches
Width- 0.4 inches

Brand name: Pumped, Shots America LLC
Model #:PMP026