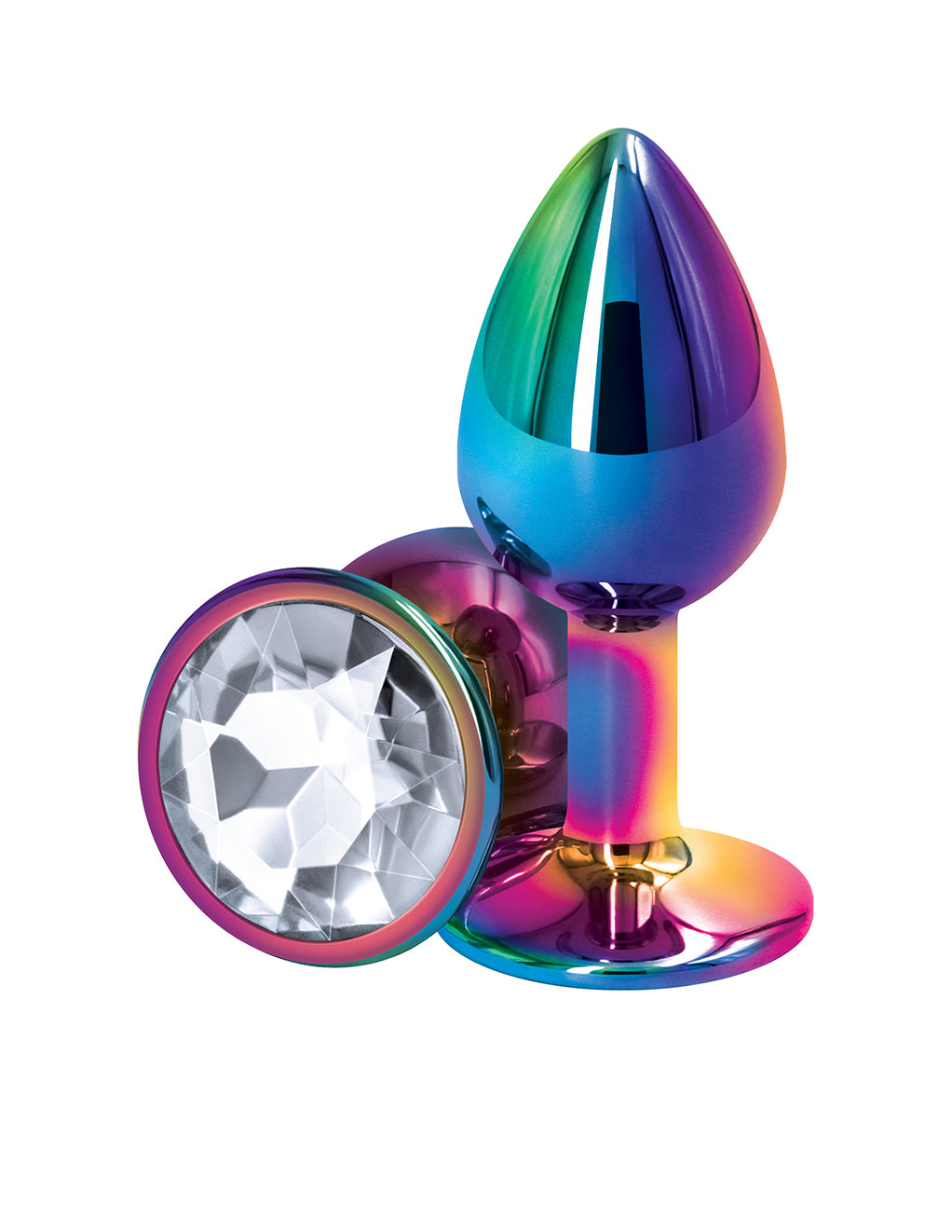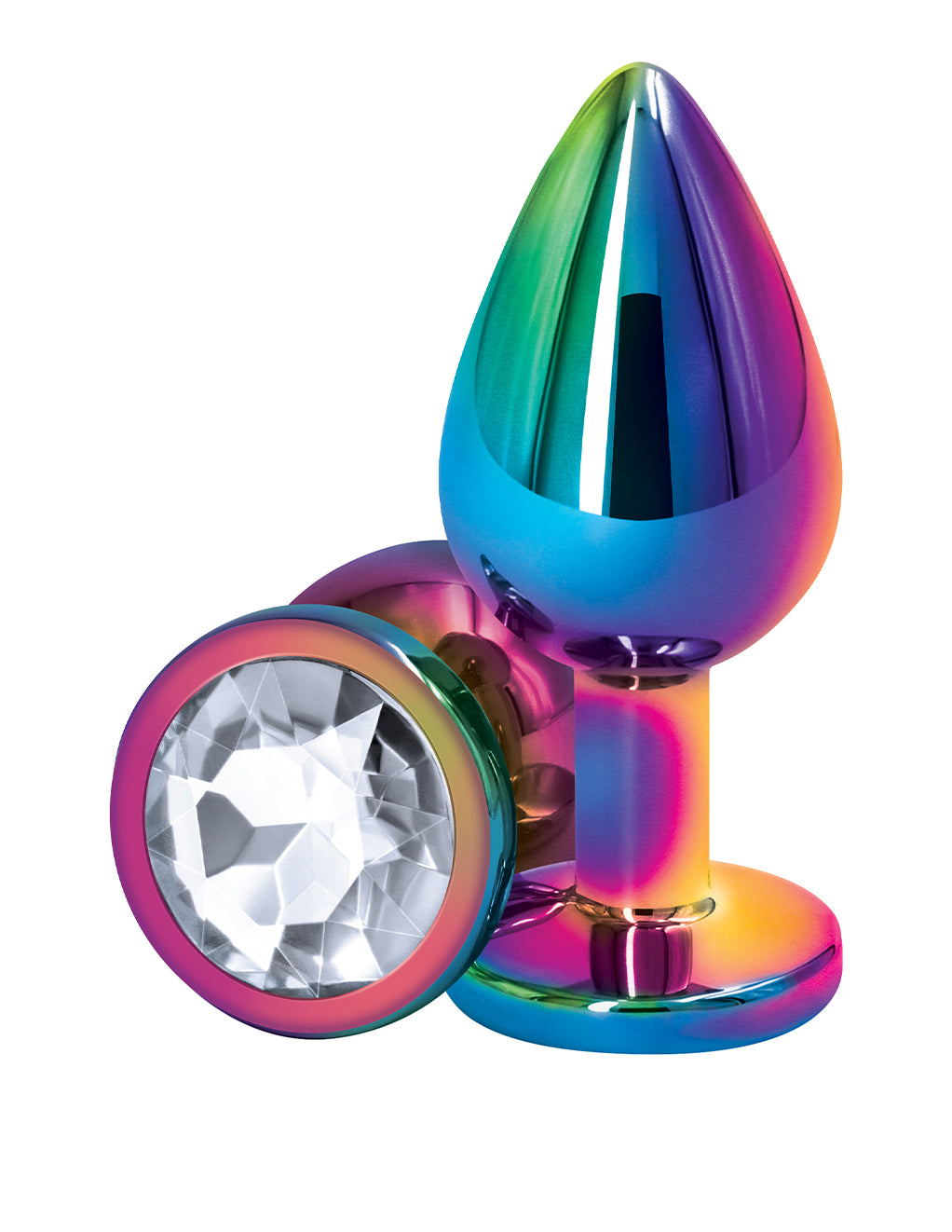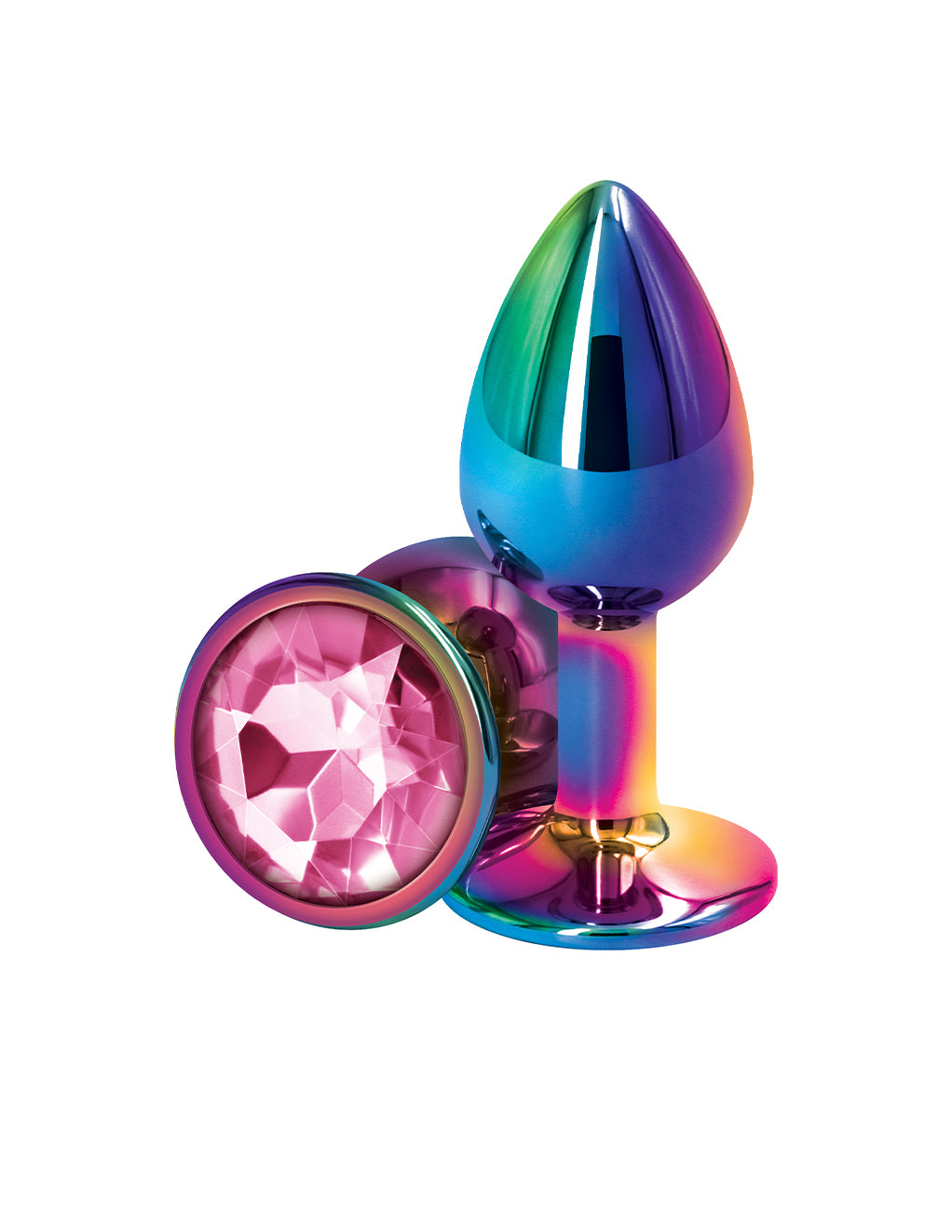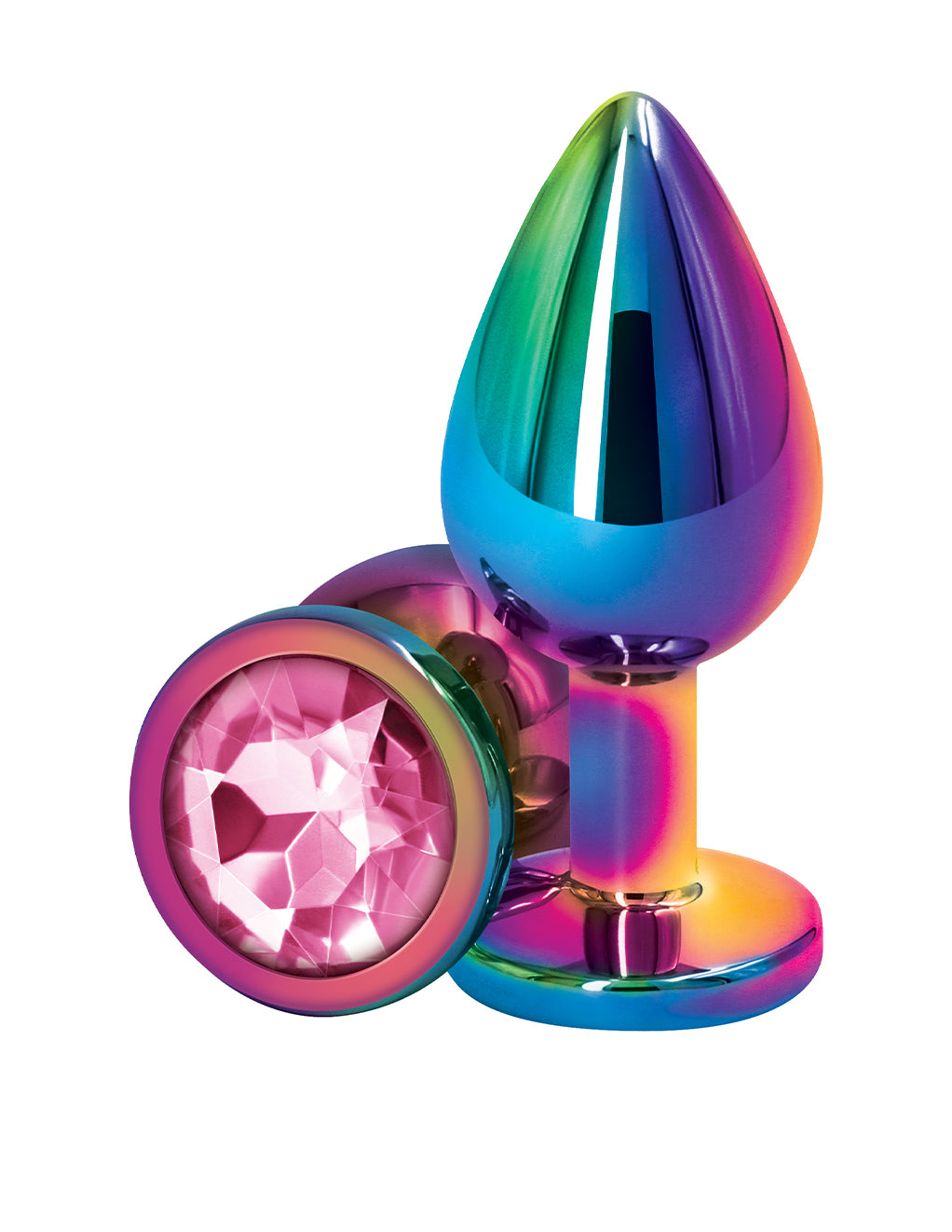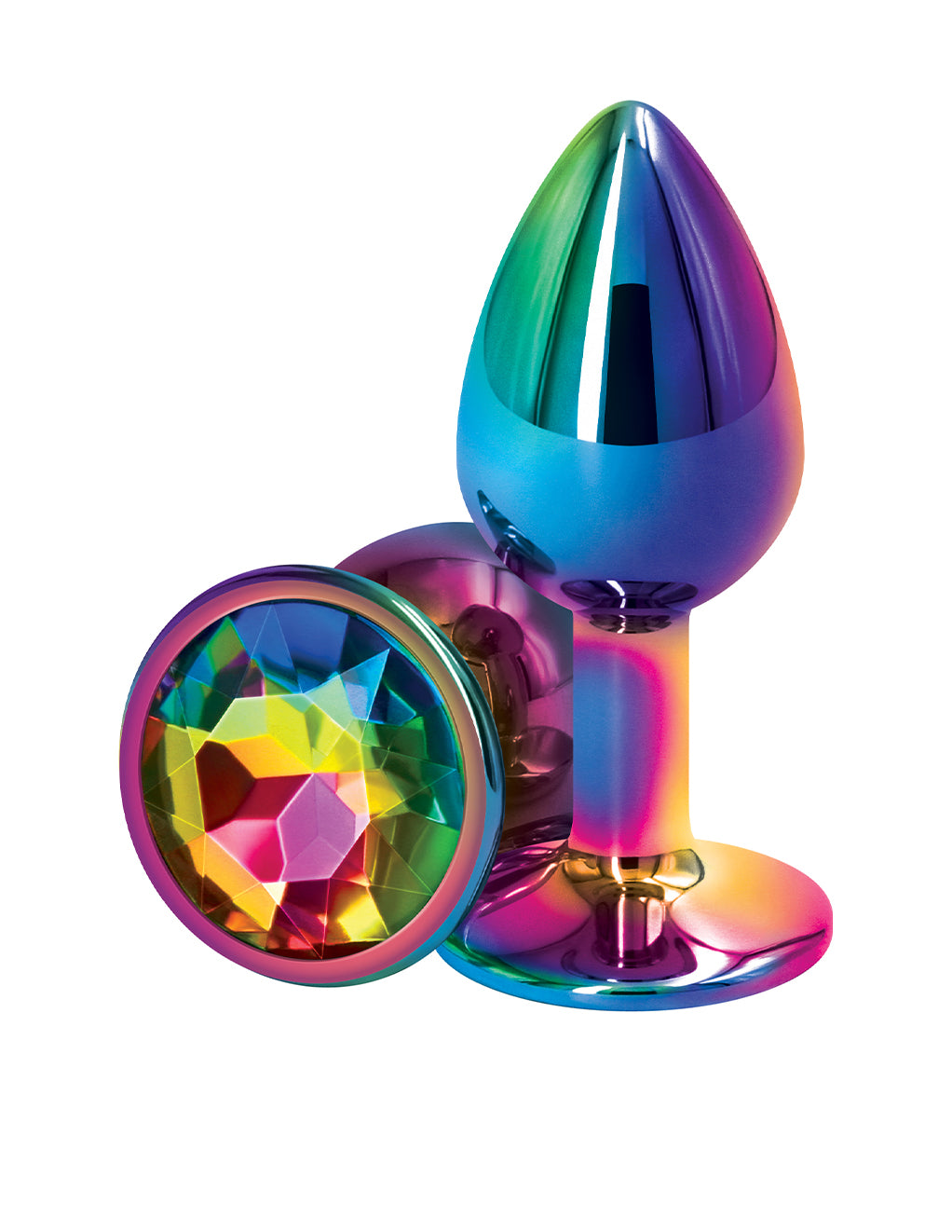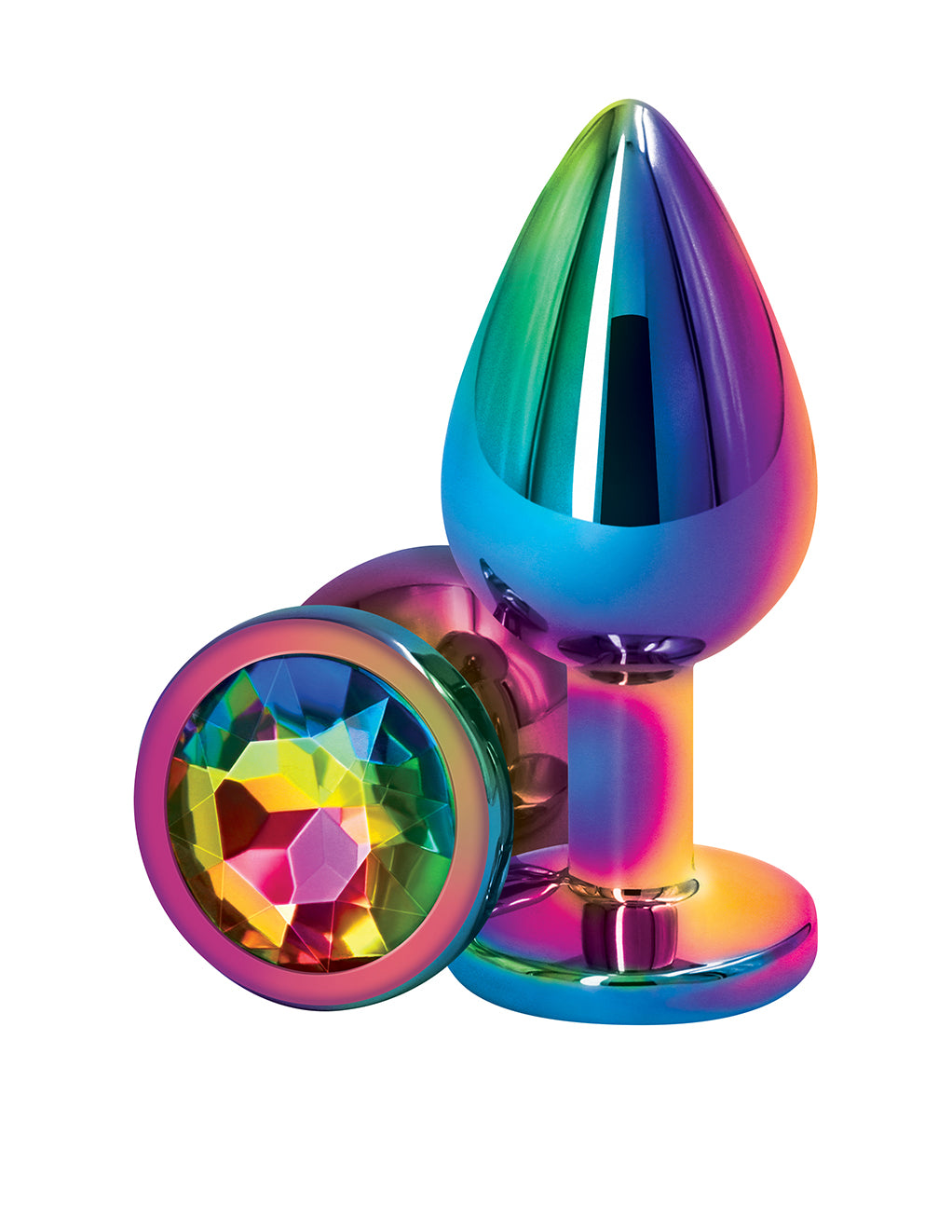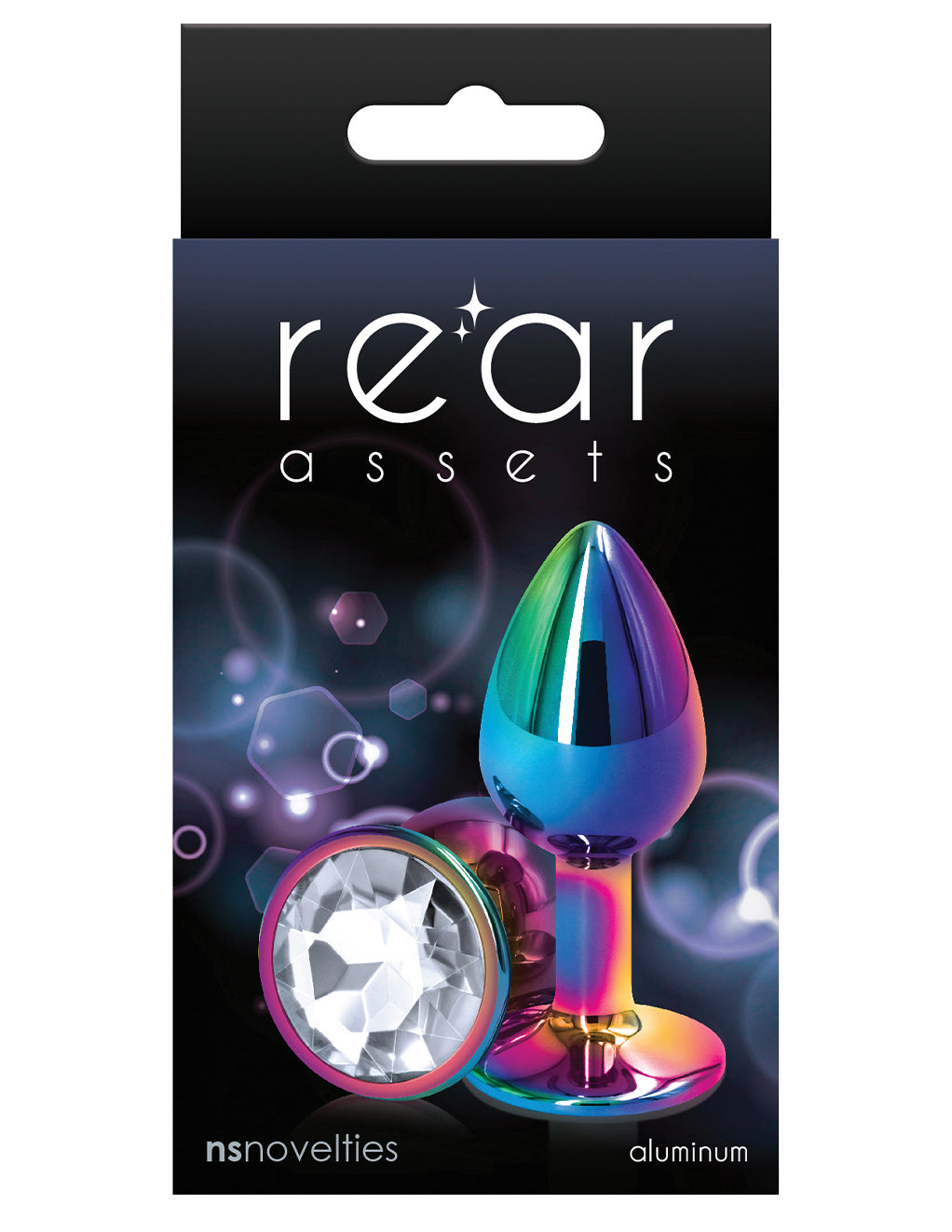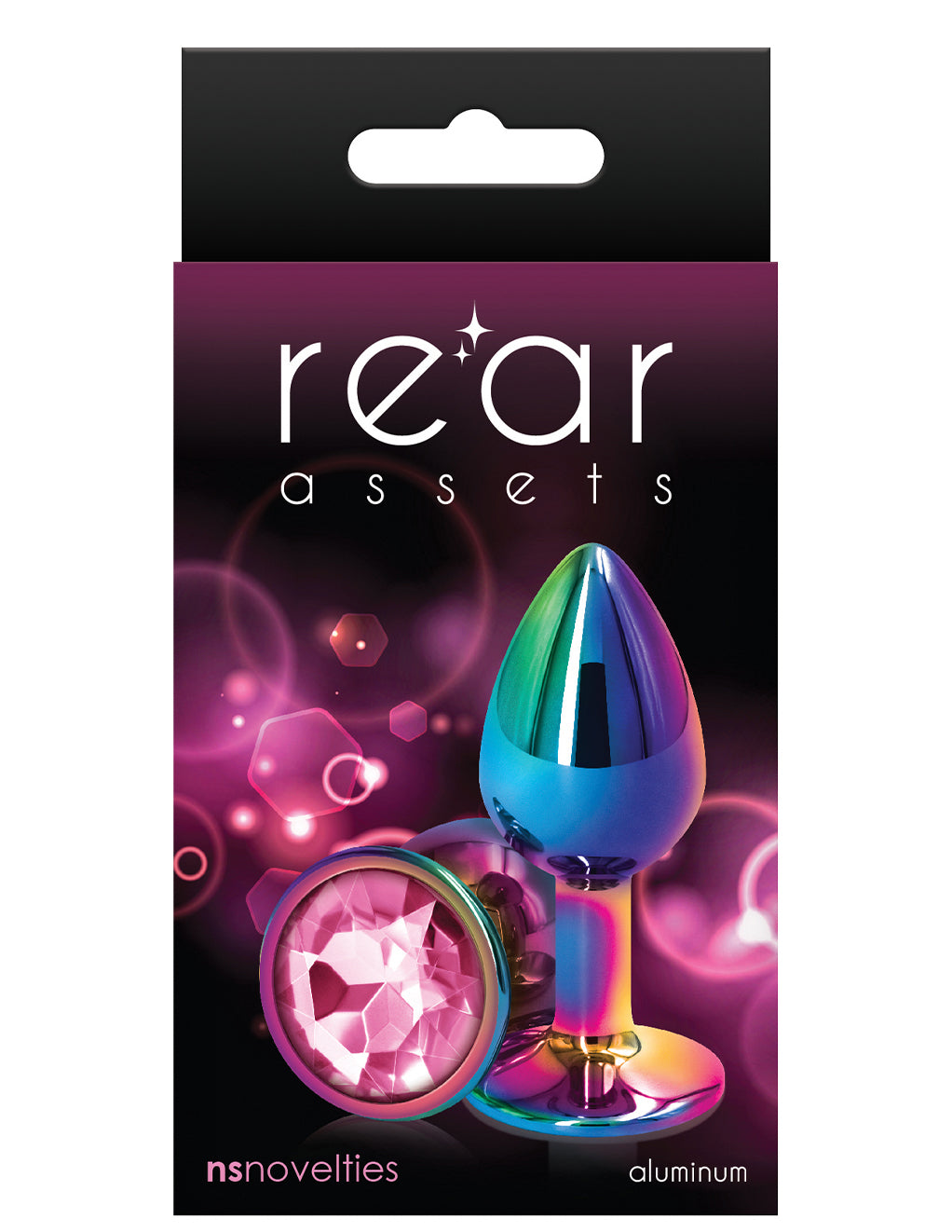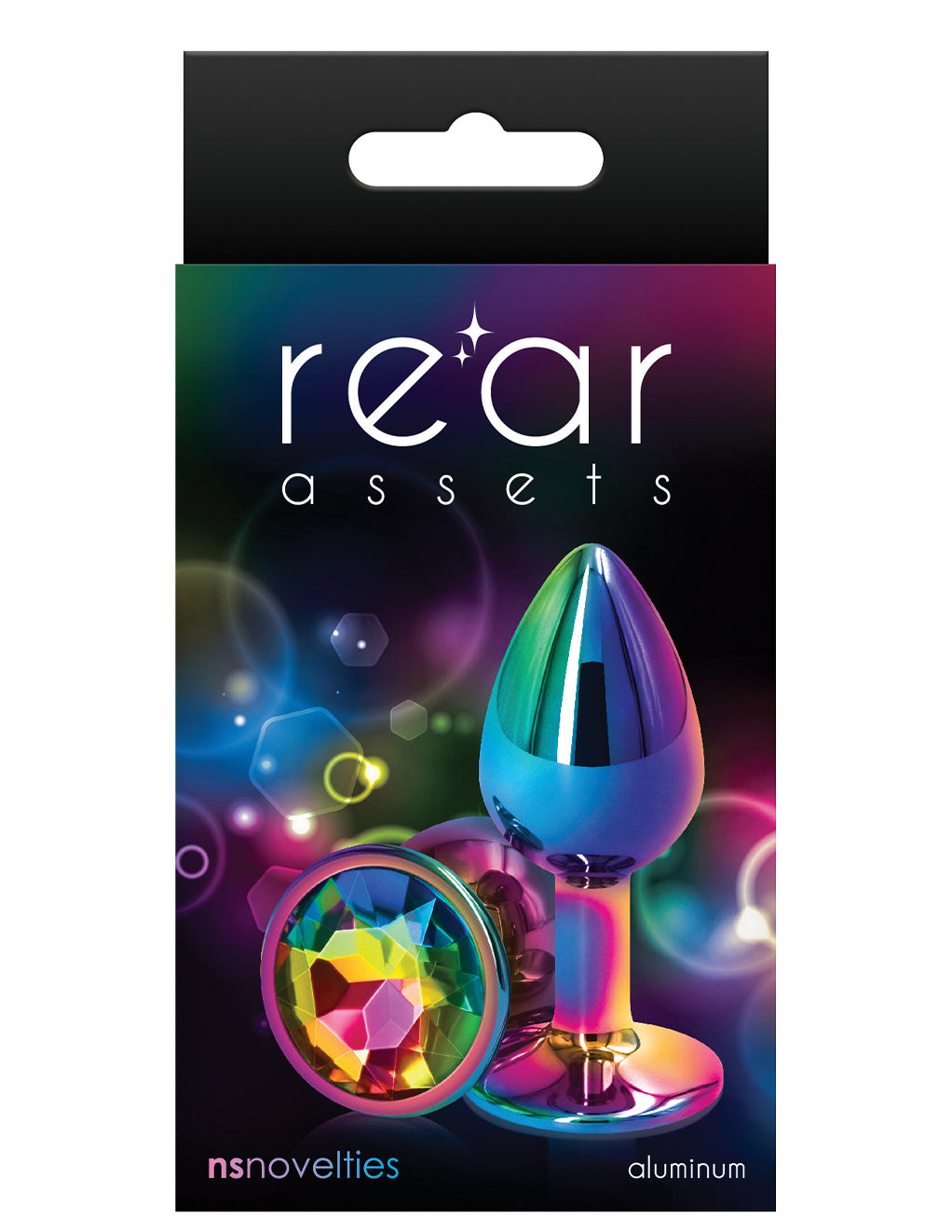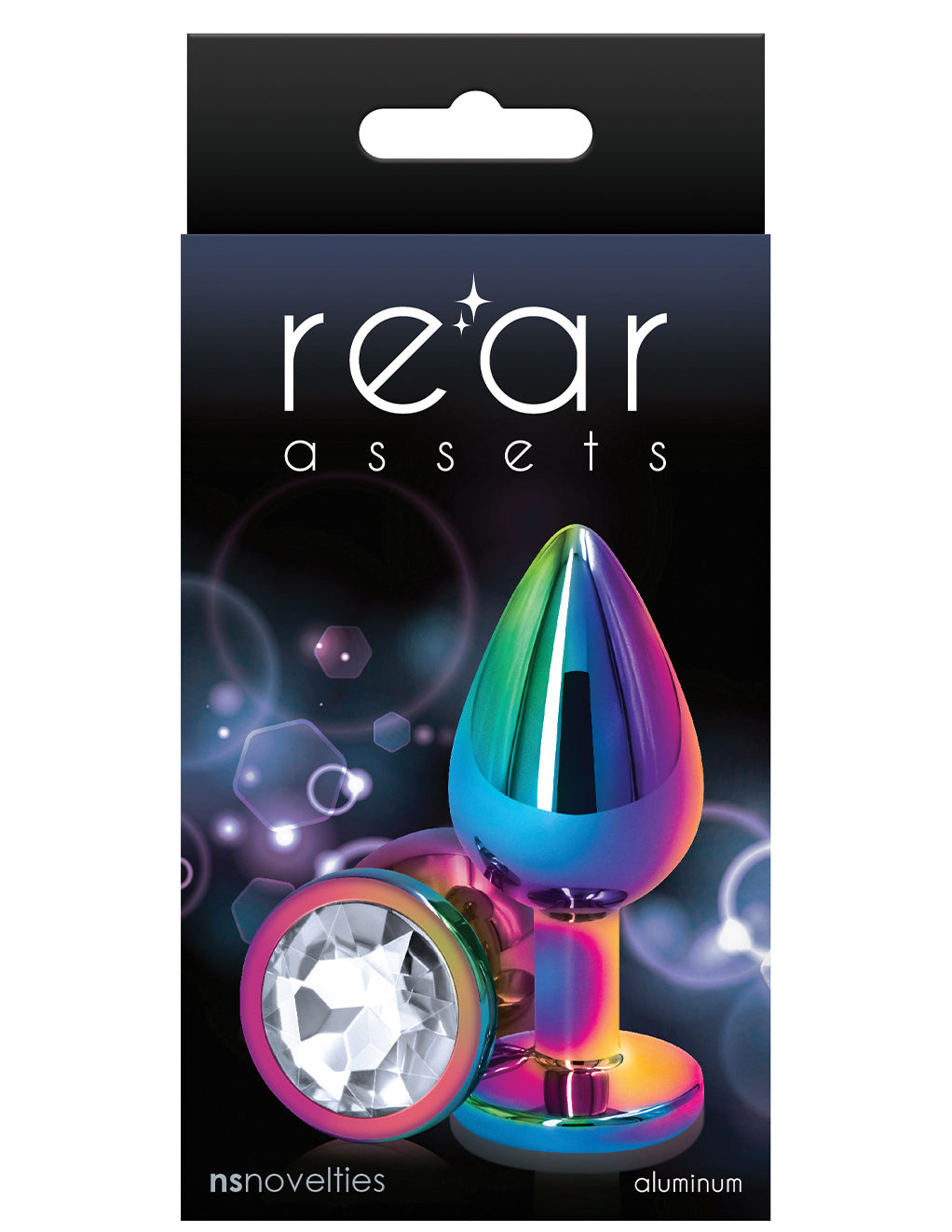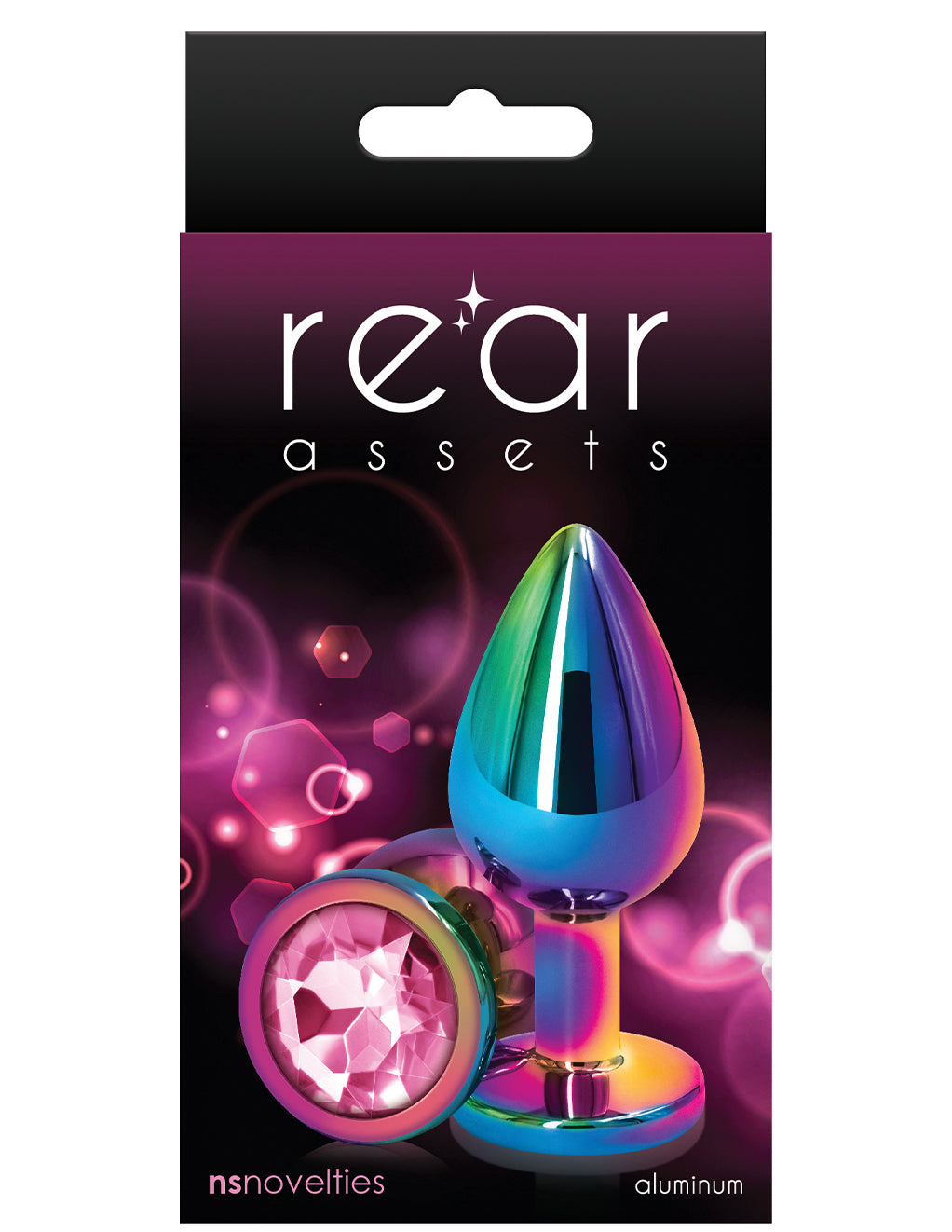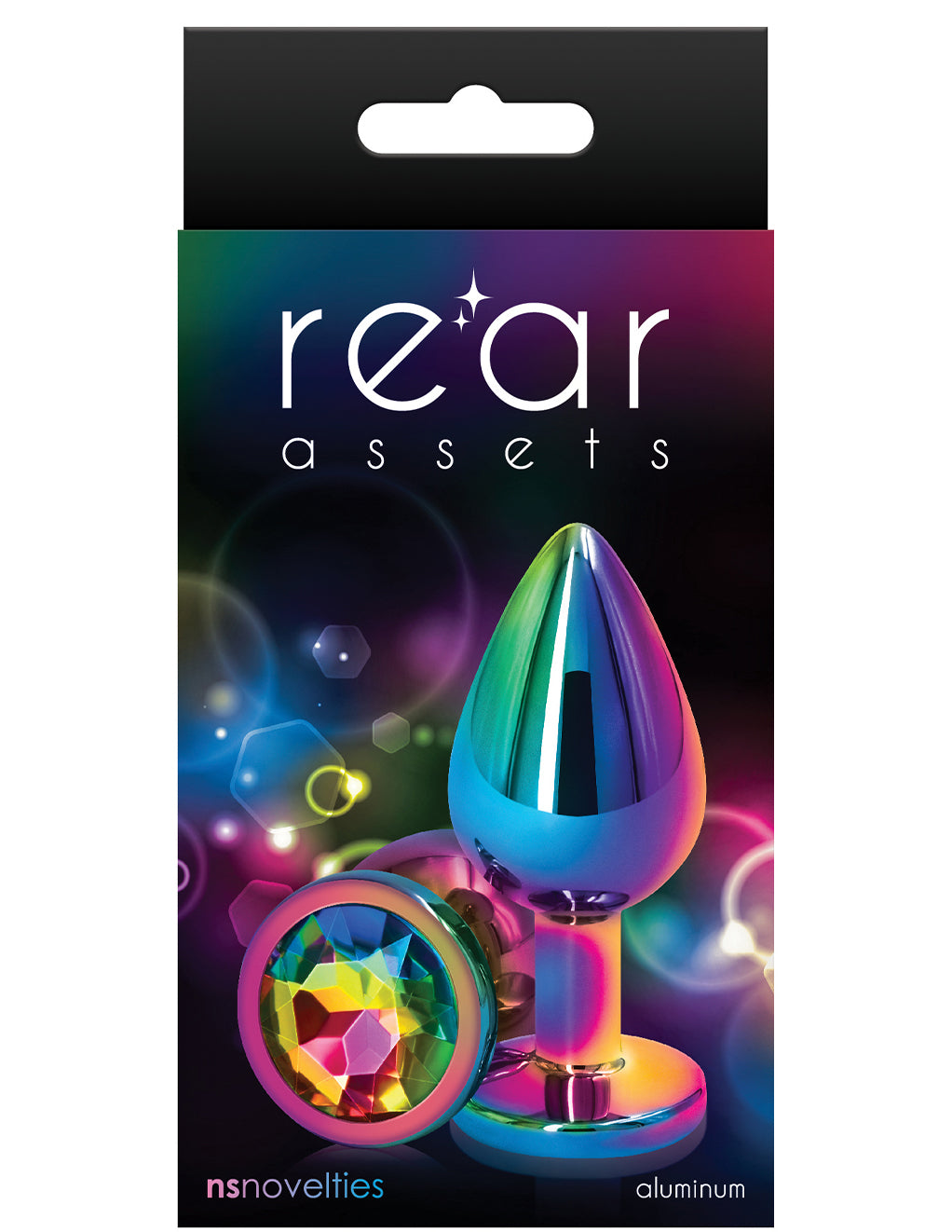 Rear Assets Multicolor Plug
These gorgeous Multicolor Plugs by Rear Assets comes in 2 sizes and 3 colors.  The small sized plugs are 2.72 inches long, 1.26 inches wide, and has 1.77 inches of insertable length.  The medium sized plugs are 3.15 inches long, 1.34 inches wide, and has 2.4 inches of insertable length.  These plugs are made of aluminum.  It has a pretty gem placed at the flared base of the plug.  Aluminum is non-porous and very hygienic.  The tip of this plug is tapered for ease of insertion.  The neck of the plug snugly fits between the anal sphincter muscle.  This toy can be used during sex or with another toy for added pleasure.  It is compatible with water or silicone based lubricants.  Each plug is sold separately.
This plug has a 1 year manufacturer's warranty through NS Novelties.
Compatible with all lubricants
Wash with warm water and toy cleaner
Store in a cool, dry place
Details
Color: Clear, Pink, Rainbow
Material: Aluminum
Small: 2.72 x 1.26 Inches
Insertable length: 1.77 inches
Medium: 3.15 x 1.34 inches
Insertable length: 2.4 inches
Brand: NS Novelties
Model #: NSN-0960-11(S Clear), NSN-0960-14 (S Pink), NSN-0960-19 (S Rainbow), NSN-0960-21 (M Clear), NSN-0960-24 (M Pink), NSN-0960-29 (M Rainbow)