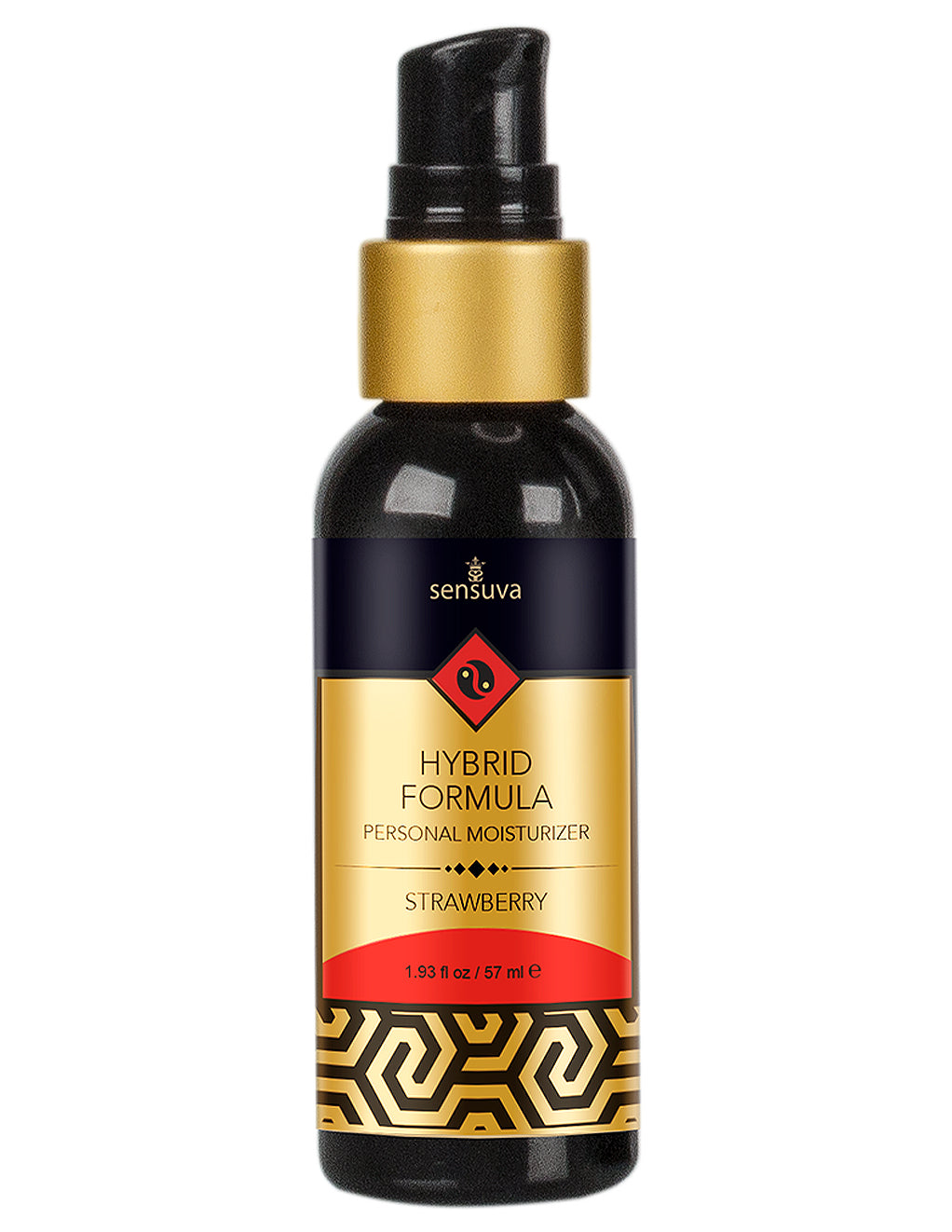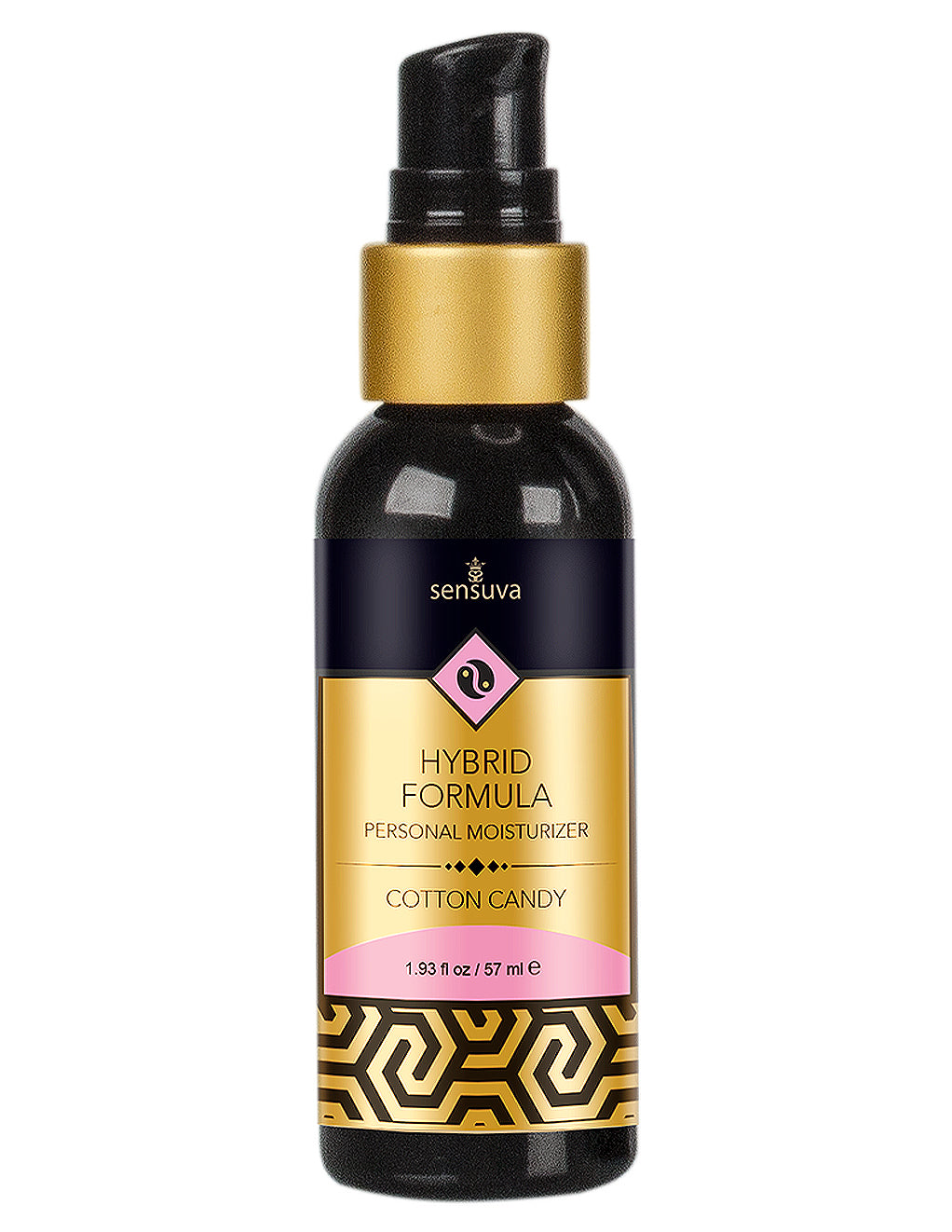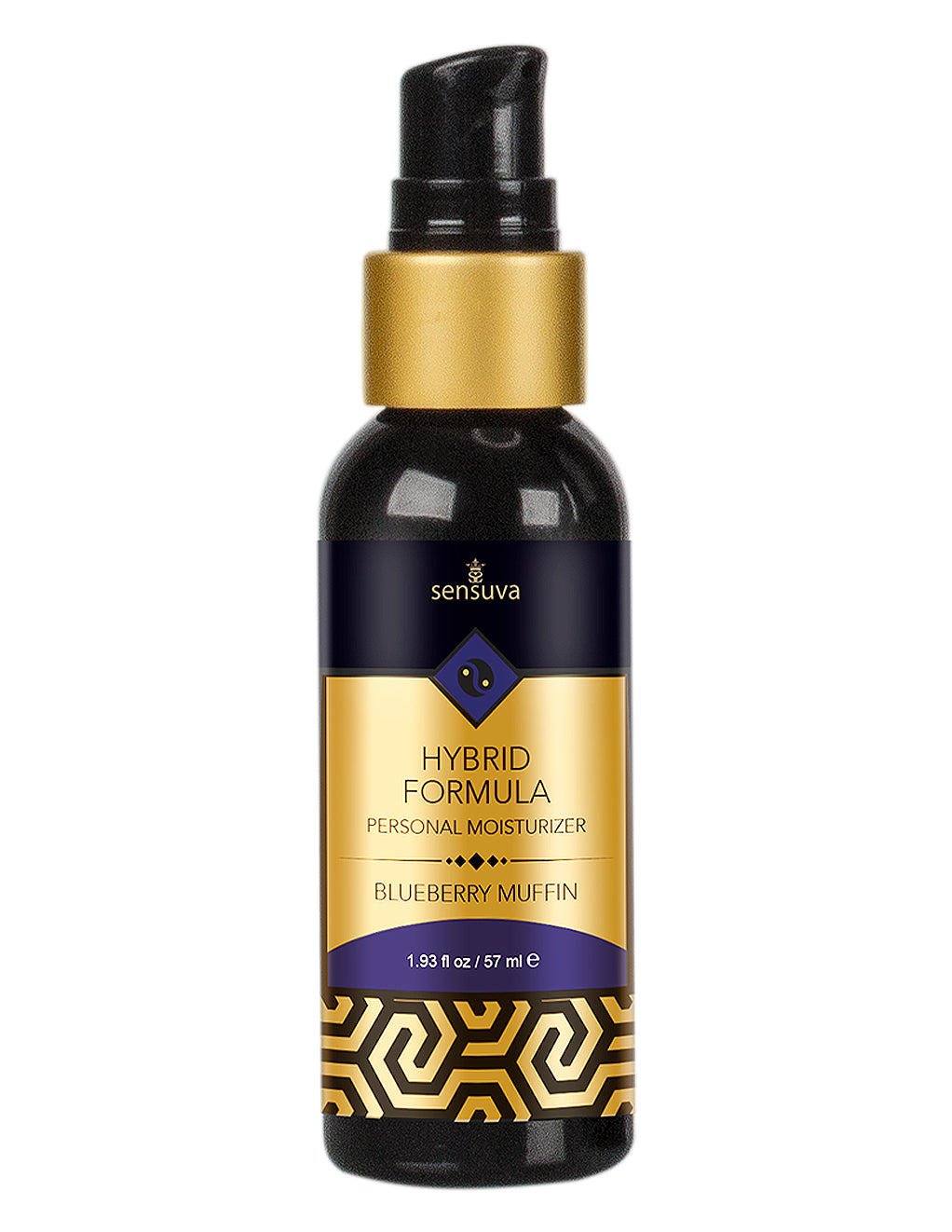 Sensuva Hybrid Flavored Lubricant
Highlights:

Hybrid formula of water and silicone based lubricants

Non-sticky or tacky

Long lasting

Delicious flavors
Description:
Sensuva Hybrid lubricants are never sticky!  It is a hybrid of water and silicone based lubricants.  They taste great and are long lasting.  Sensuva's flavored lubricants are sweetened with Stevia, not real sugar, so it is safe to use internally.  Enhance oral sex by pumping a few drops and spreading it onto desired areas before performing oral. 
This lube is not safe to use with most silicone toys.  Test a small area, on the bottom of toy or side, before using this lubricant with the toy.  If it feels like the toy is pilling off or raises material, wash toy thoroughly and don't use the lubricant with the toy.     
Ingredients: Water, Hydroxyethyl Cellulose, Dimethicone, Propanediol, Isopropyl Palmitate, Sorbitan Monostearate, Potassium Sorbate, Sodium Benzoate, Polyacrylate 13, Polyisobutene, Polysorbate 20, Sodium Citrate, Sucralose
Safe to ingest
Latex friendly
Safe for internal use
Wash off with warm water and soap
Store in a cool and dry place
Do not store in direct sunlight
Refrigerate for a COOL sensation
Spot test before using with Silicone toys:
Apply a tiny amount to the bottom or the bottom side of the toy. If it starts pilling off when rubbed, or material raises, quickly wash off thoroughly with toy cleaner and discontinue use with toy.
Details
Water and Silicone Hybrid Flavored Lubricant
Great tasting
Long lasting
Never sticky or tacky, moisturizing
Safe to ingest
Sweetened with Stevia
Flavors: Strawberry, Cotton Candy, Blueberry Muffin
Safe to use internally: Oral, Anal, or Vaginal
Brand: Sensuva
Item #: VL726, VL727, VL728