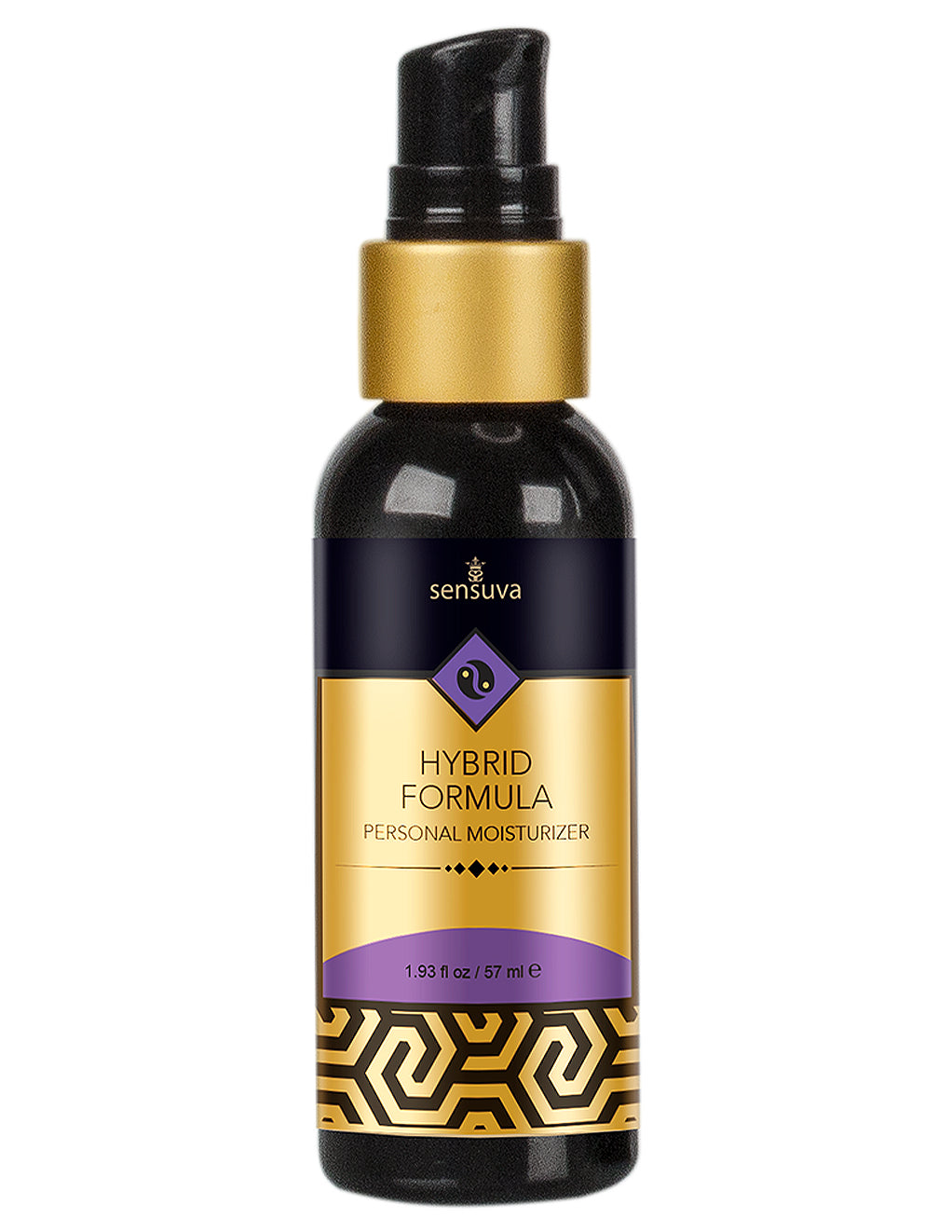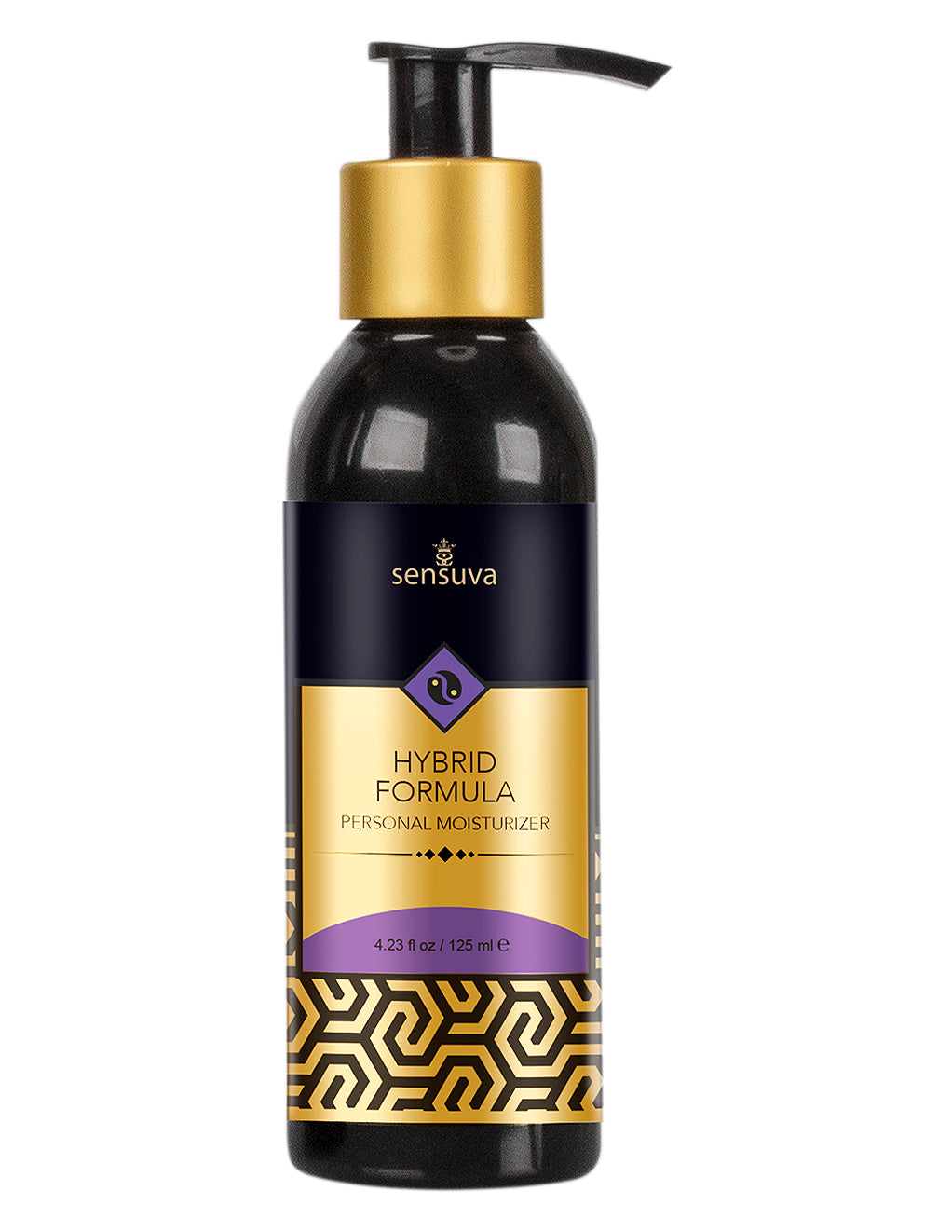 Sensuva Hybrid Personal Moisturizer
Highlights:
Water and Silicone Hybrid Lubricant
Non-sticky
Unscented
Description:
Sensuva produces quality lubricants that are never sticky and are long lasting.  Because this lubricant is a hybrid of water and silicone, it lasts a long time.  It moisturizes the skin when it dries.  It is unflavored and unscented.  This lubricant is silky and creamy.  It can be used vaginally or anally.  The bottle of this lubricant is dark to prolong it from expiring.  Spot test silicone toys before using it fully with the toy.
Ingredients: Water, Hydroxyethyl Cellulose, Dimethicone, Propanediol, Isopropyl Palmitate, Sorbitan Monostearate, Potassium Sorbate, Sodium Benzoate, Polyacrylate 13, Polyisobutene, Polysorbate 20, Sodium Citrate, Sucralose
Latex friendly
Wash off with warm water and soap
Spot test a small area before using with silicone toys
Store in a cool, dry place, away from sunlight
Details
Water and Silicone Hybrid lubricant
Silky and creamy texture
long lasting
Moisturizing
Brand: Sensuva
Model #: VL 324 , VL 724