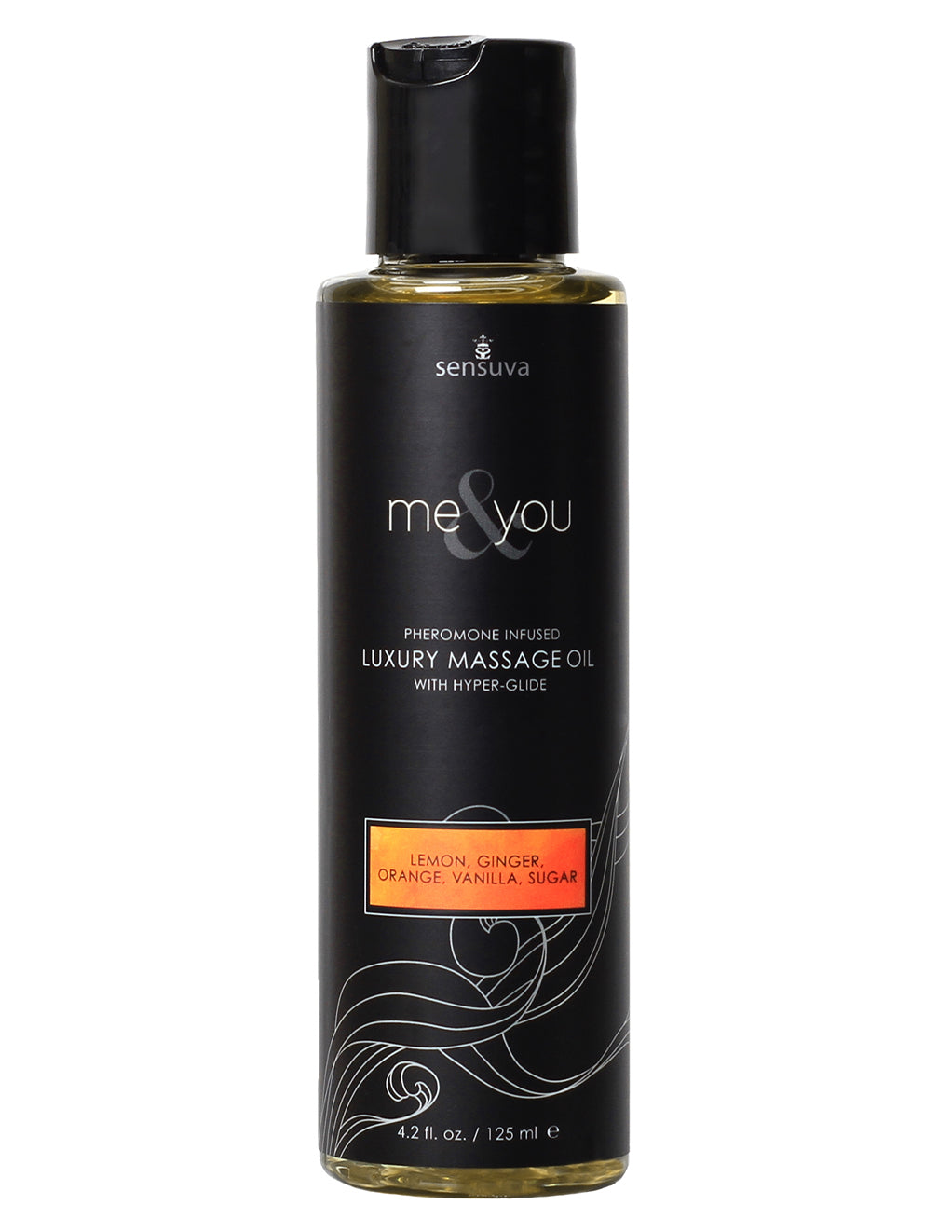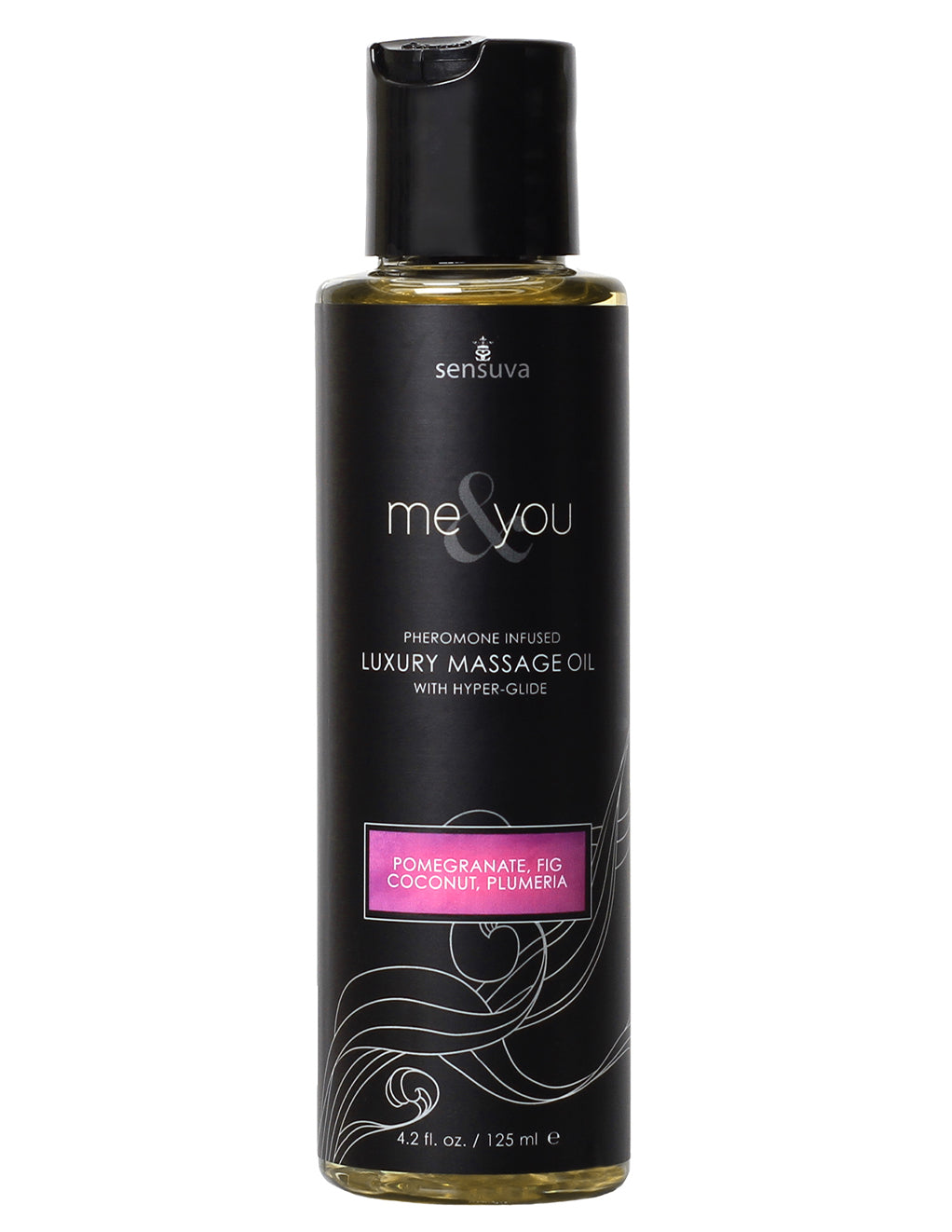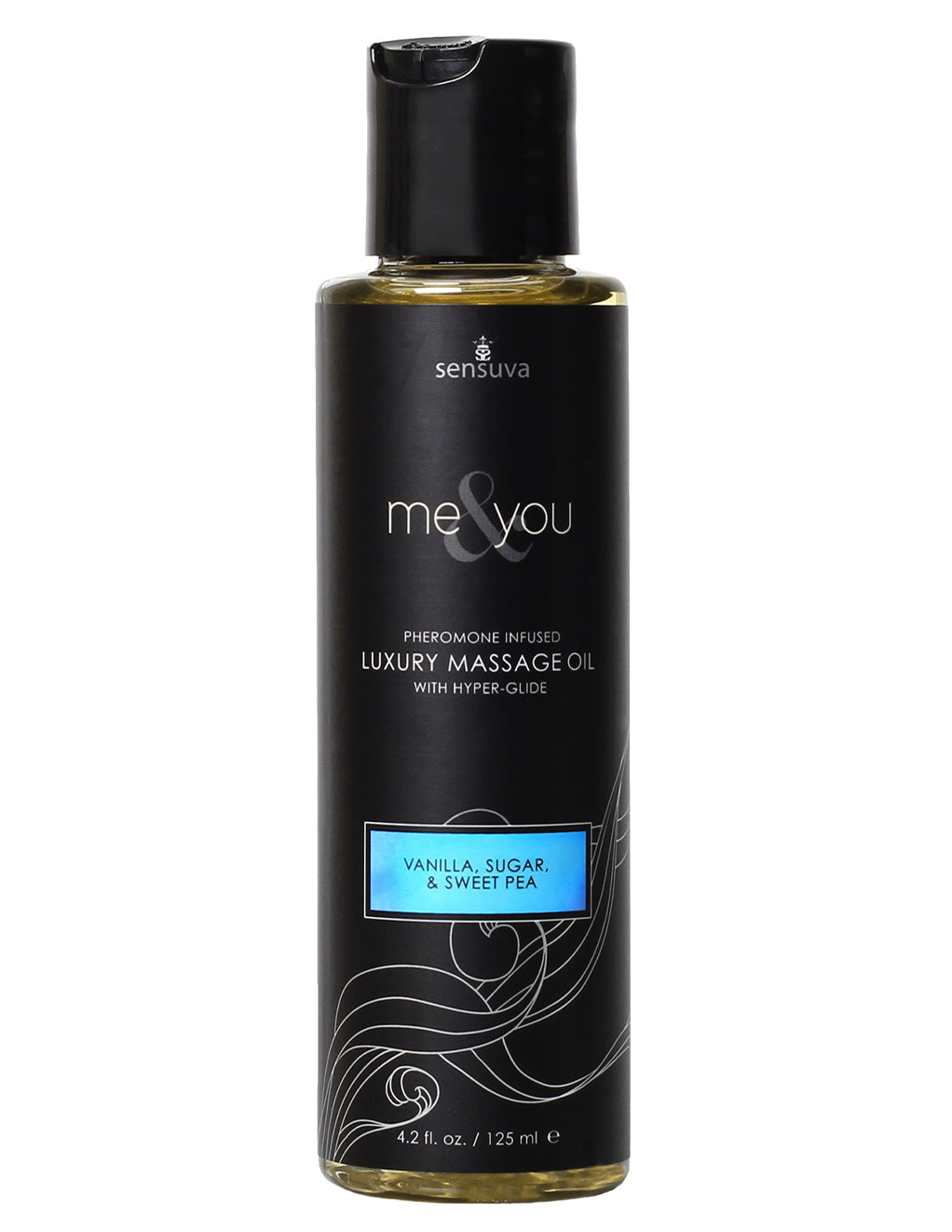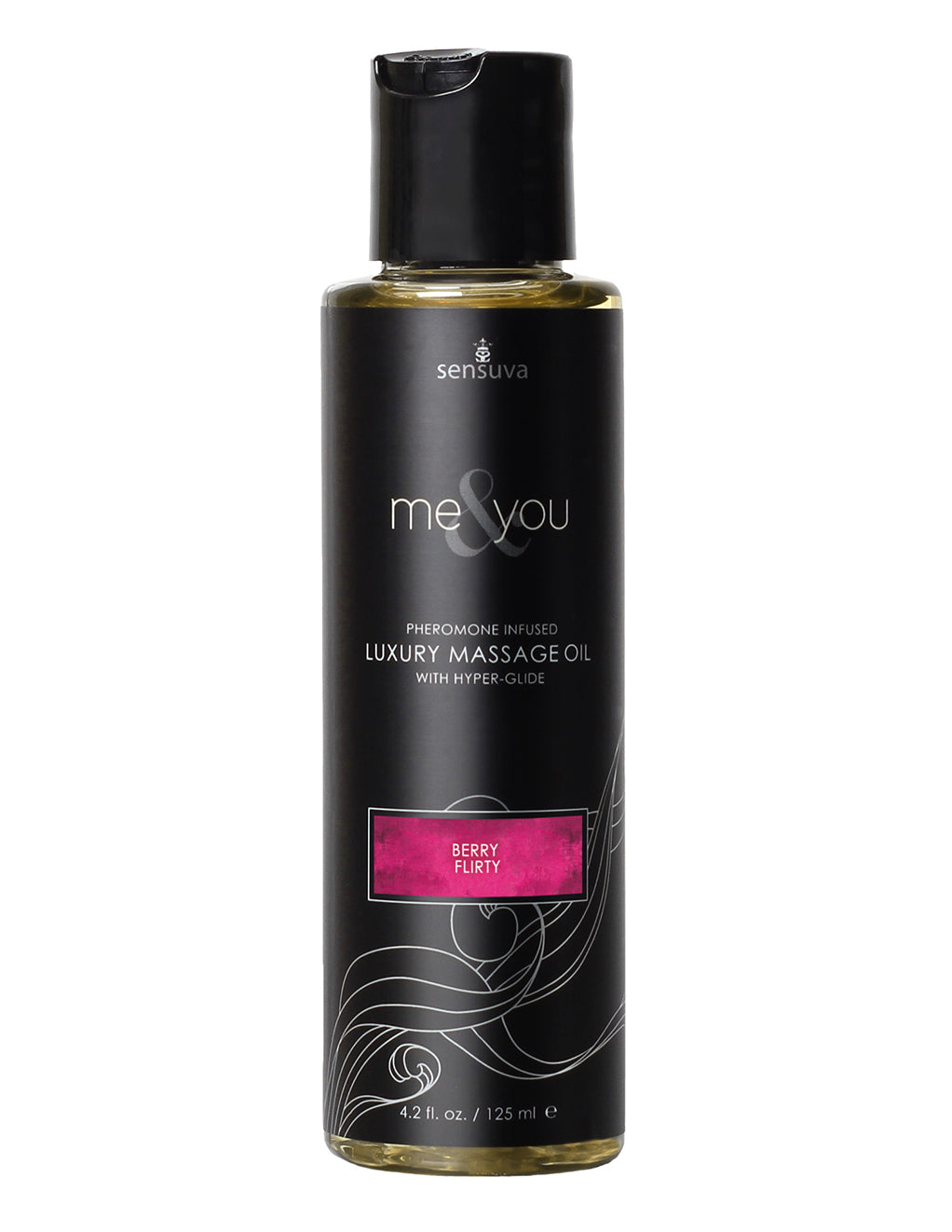 Sensuva Me & You Massage Oil
Me & You Massage oils by Sensuva will invigorate your senses as you relax.  These are luxury oils infused with Pheromones, Vitamin E, and natural Essential Oil blends.  Citrus will wake you up,.  Scents of vanilla and sweet pea will calm you.  Plumeria, fig, and coconut will tickle your senses and take you on a tropical retreat.  This blend of natural oils will make your skin soft.  As the oils heat up on your skin, pheromones will trigger your partner's and your sexual urges.  A massage between lovers is a very intimate moment.  Heat things up in the bedroom with Sensuva Me & You Massage Oil.
Ingredients: Fractionated Coconut Oil, Carthamus Tinctorius (Safflower) Seed Oil, Prunus Armeniaca (Apricot) Kernel Oil, Natural Tocopherol (Vitamin E), Cyclomethicone, Oleoresin Rosmarinus Officinalis (Rosemary) Leaf Extract, Melaleuca Alternifolia (Tea Tree) Leaf Oil, Essential Oil Blend, Fragrance, Pheromones
For external use only
Oils damage the integrity of latex condoms
Details
Scents: Lemon Ginger, Pomegranate Coconut, Vanilla Sweet Pea, Berry Flirt
Size: 4.2 fl. oz.
Brand: Sensuva
Model #s: VL444 (Lemon Ginger), VL414 (Pomegranate Coconut), VL454 (Vanilla Sweet Pea),VL455 (Berry Flirt)