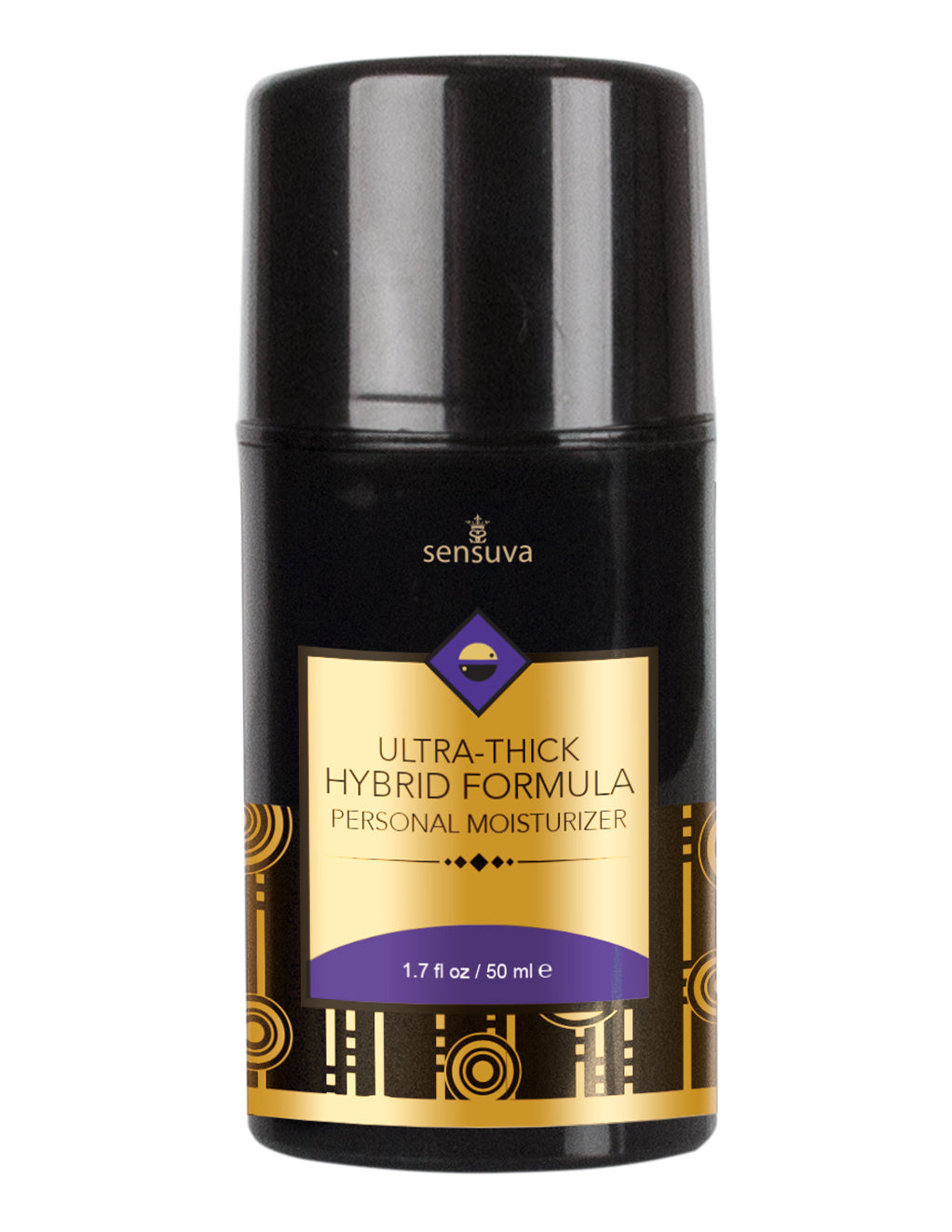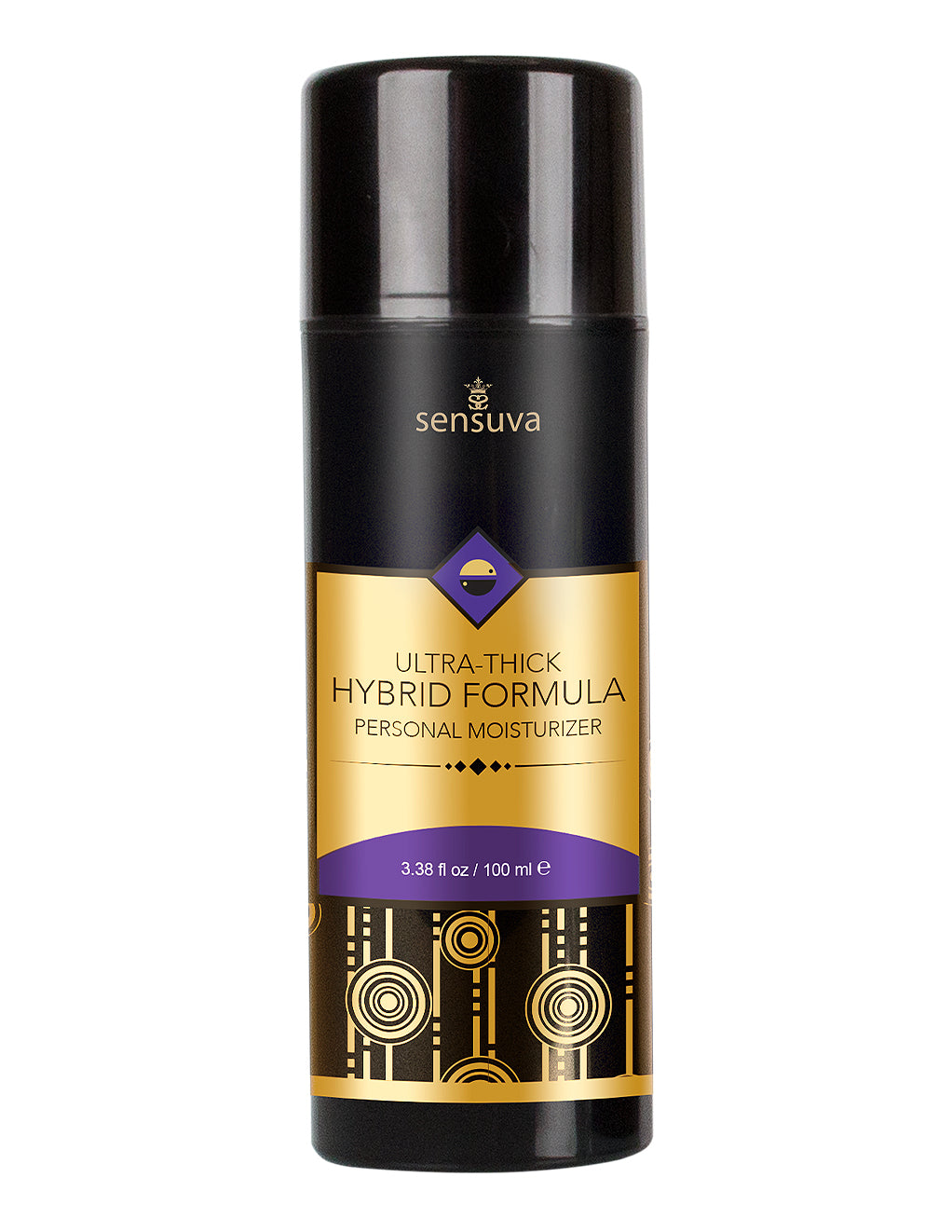 Sensuva Ultra Thick Hybrid Personal Moisturizer
Highlights:
Water and Silicone Based Lubricant
Thick, silky, creamy consistency
Long lasting
Description:
Sensuva knows what our customers are looking for!  We are always looking for a long lasting lubricant that we rarely have to reapply and glides well.  This hybrid lubricant stays slippery and wet with a small amount.  Silicone lube never dries, with a mix of water based lubricant it gives us the viscosity want.  It has a slightly creamy texture.  This lube should be spot tested before using with silicone toys. 
 Ingredients: Water, Hydroxyethyl Cellulose, Dimethicone, Propanediol, Isopropyl Palmitate, Sorbitan Monostearate, Potassium Sorbate, Sodium Benzoate, Polyacrylate 13, Polyisobutene, Polysorbate 20, Sucralose
Wash off with warm water and soap
Spot test a small amount on the bottom base or bottom side of silicone toys before using completely with silicone toys
Do not continue using with silicone toys if silicone starts to lift or pill when rubbing the material
Details
Water and Silicone based lube
Long lasting
Slightly creamy texture
Thicker consistency than regular water based lubes
Brand: Sensuva
Model#: VL 750 , VL 753