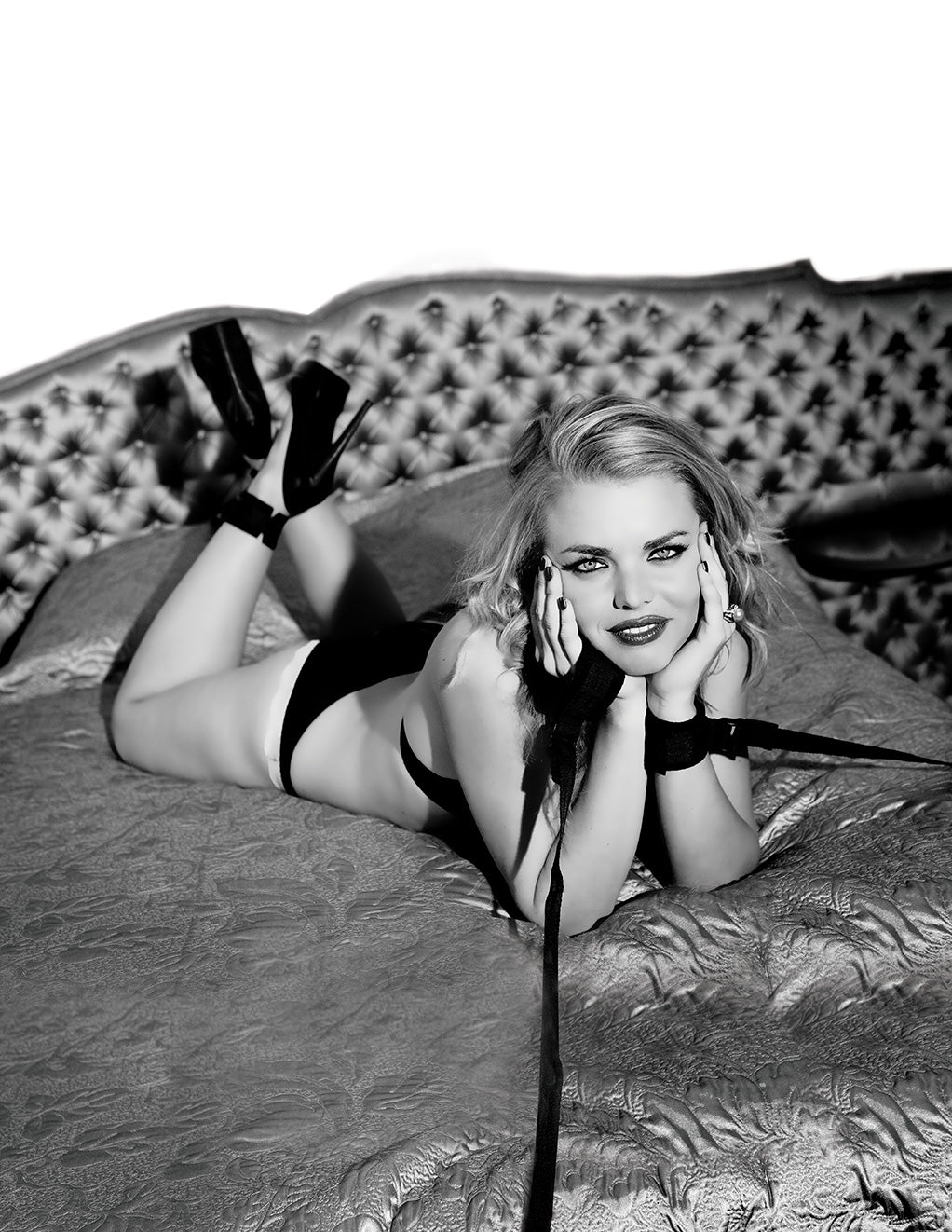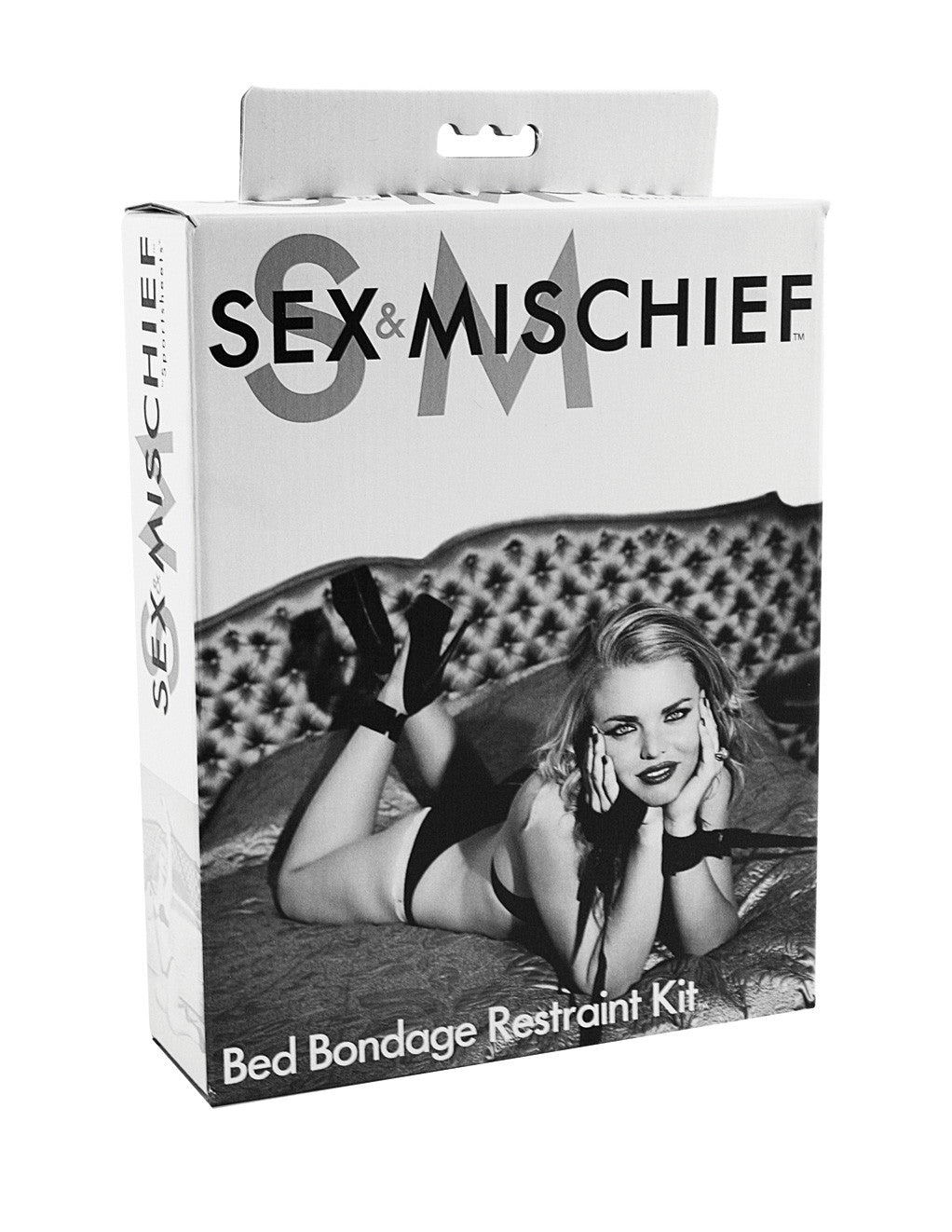 Sex & Mischief Bed Bondage Restraint Kit
Turn any bed into a playground for your wildest S&M fantasies with the Sex & Mischief Bed Bondage Restraint Kit. The kit comes with 4 velvet velcro cuffs with under the mattress tethers.  The cuffs are soft and don't bite into skin when its user is squirming.

Wrap the soft cuffs around your partner's wrists and ankles and show them you're the master. The Bondage Restraint Kit is perfect for beginners who want to start off slow and gentle. The restraints are made of soft material that won't chafe or rub. What you do to your partner while they're tied up is completely up to you!
Turn any sleep over into a night to remember! The S&M Bed Bondage Restraint Kit can easily fit into an overnight bag.  If you want to master the art of bondage, there's no better starter kit.
This product has a limited lifetime manufacturer's warranty through Sportsheets.  Click here to visit Sportsheets' warranty page. 
Practice consensual BDSM rules of play
Attach the S&M Bed Bondage Restraint Kit to your bed
Restrain your partner's wrists and ankles
Keep out of reach of children
Details
Color: Black
Material: 80% Polypropylene webbing, 12% polyester Velboa fabric, 4% ABS plastic, 4% Velcro
Length: 60 inches adjustable cuffs and connector strap
Brand: Sportsheets
Model #: 646709100001