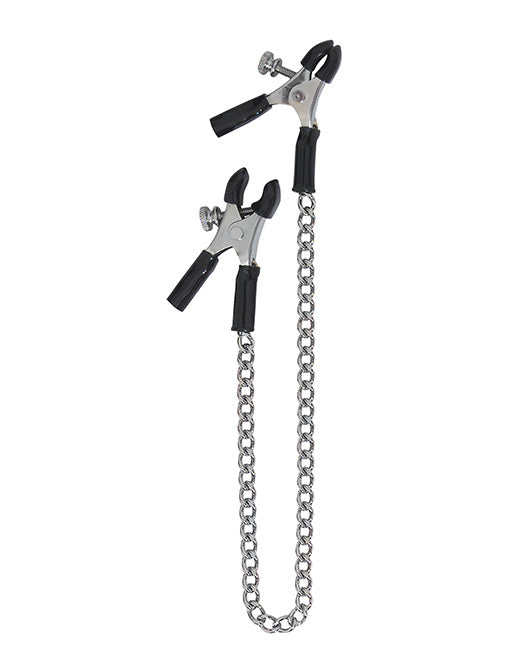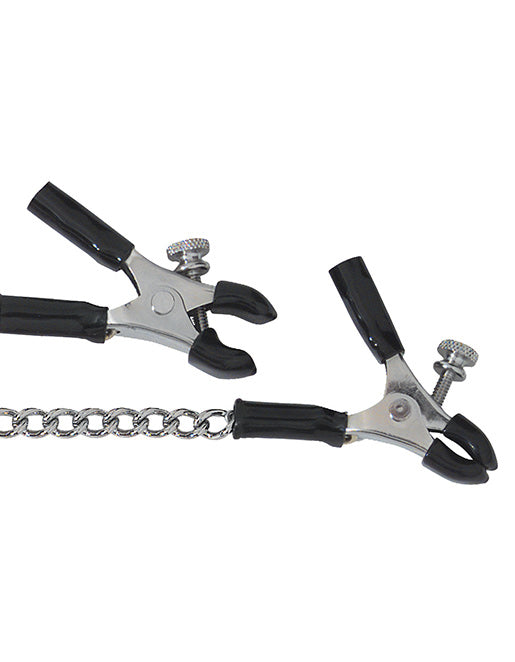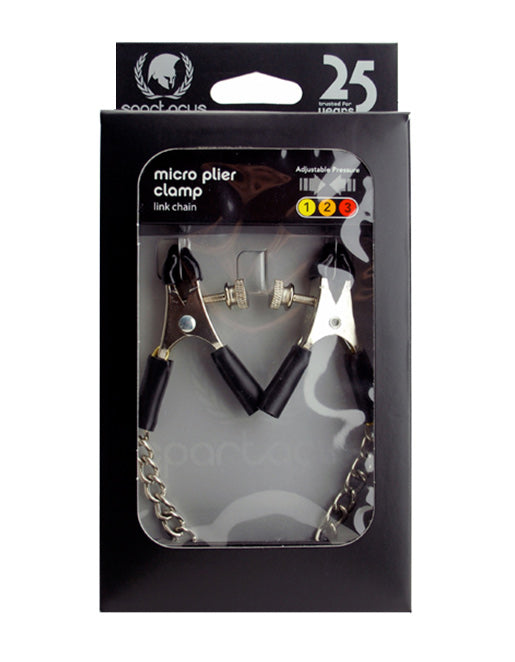 Spartacus Adjustable Link Chain Micro Plier Clamps
Link Chain Micro Plier Clamps by Spartacus deliver the sharpest sensation.  It has an 8 inch chain and silicone covered curved tips.  Its curved tips create more localized pressure with its adjustable thumb screws.  These nipple clamps are perfect for those who are looking for a sharper sensation or for those with smaller nipples.  
Be naughty and wear these clamps under your clothes for nipple stimulation anytime.  Wear them to your next dungeon meet up or sex party.  They also feel amazing while having sex.
Details
Color: Silver/Black
Material: Metal, Silicone
Size: 8 inches
Brand: Spartacus
Model #: SPF-31