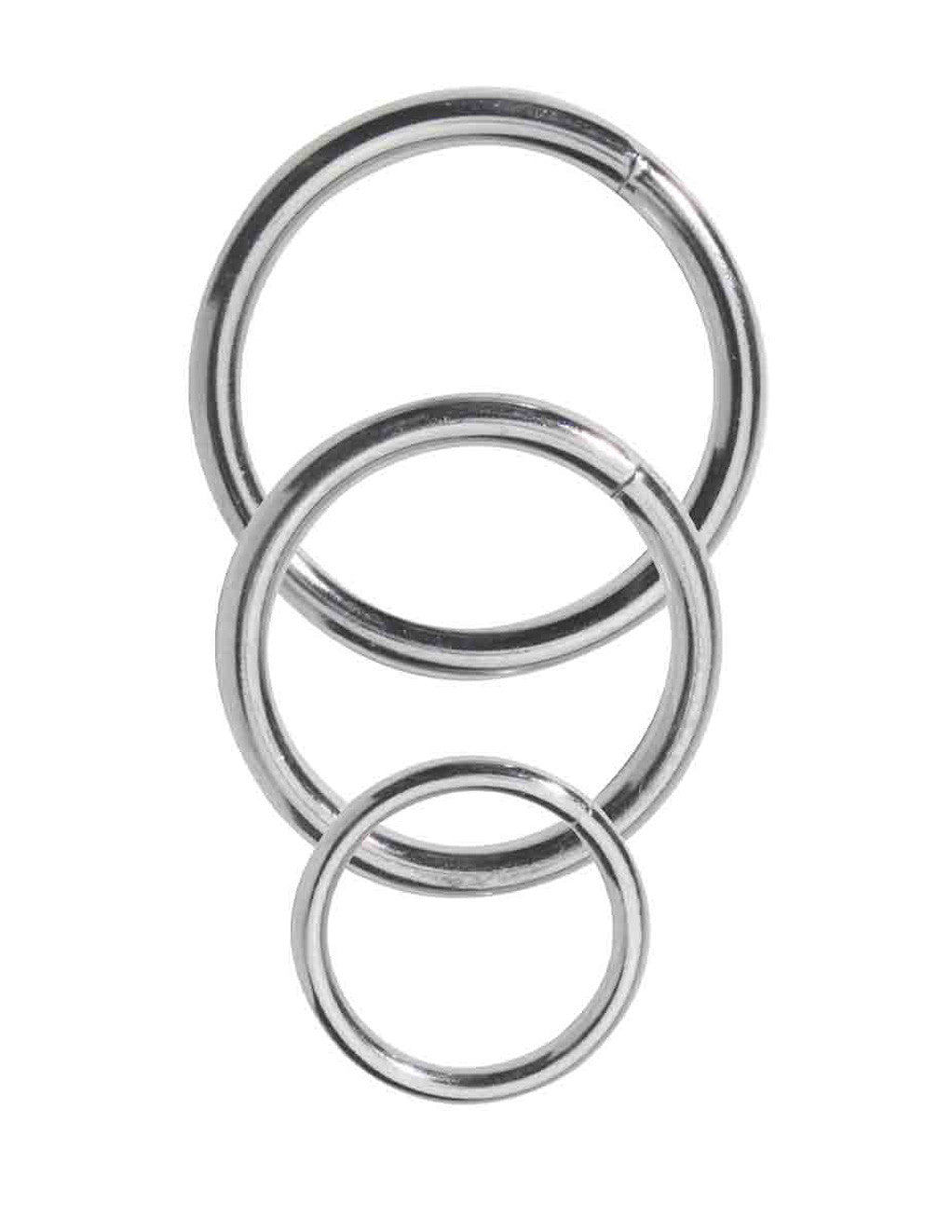 Spartacus Nickel Cockring Set
The Nickel Cockring Set by Spartacus is a set of 3 cockrings made for advanced users.  It is 1.25, 1.75, and 2 inches wide.  These rings can help an erection get harder.  It gently cuts off circulation to the veins as blood pumps into the member.  These rings can be worn around the base of the penis or around the base of the penis and behind the testicles.
The penis should be inserted into a ring in its flaccid state.  As the erection grows, the rings tighten around the girth of the penis.  Use each ring as desired for a tighter or looser fit.  Release can feel more intense and more pleasurable with each use.
These rings can also be used on a strap-on harness, replacing interchangeable rings to accommodate smaller or larger dildos up to 2 inches wide.
Place ring around penis, testicles, or both
Not to be worn by those with a nickel allergy
Compatible with all lubricants
Details
Color: Silver
Material: Nickel-plated metal
Width: 1.25, 1.75, 2 inches
Brand: Spartacus
Model #: 669729410042