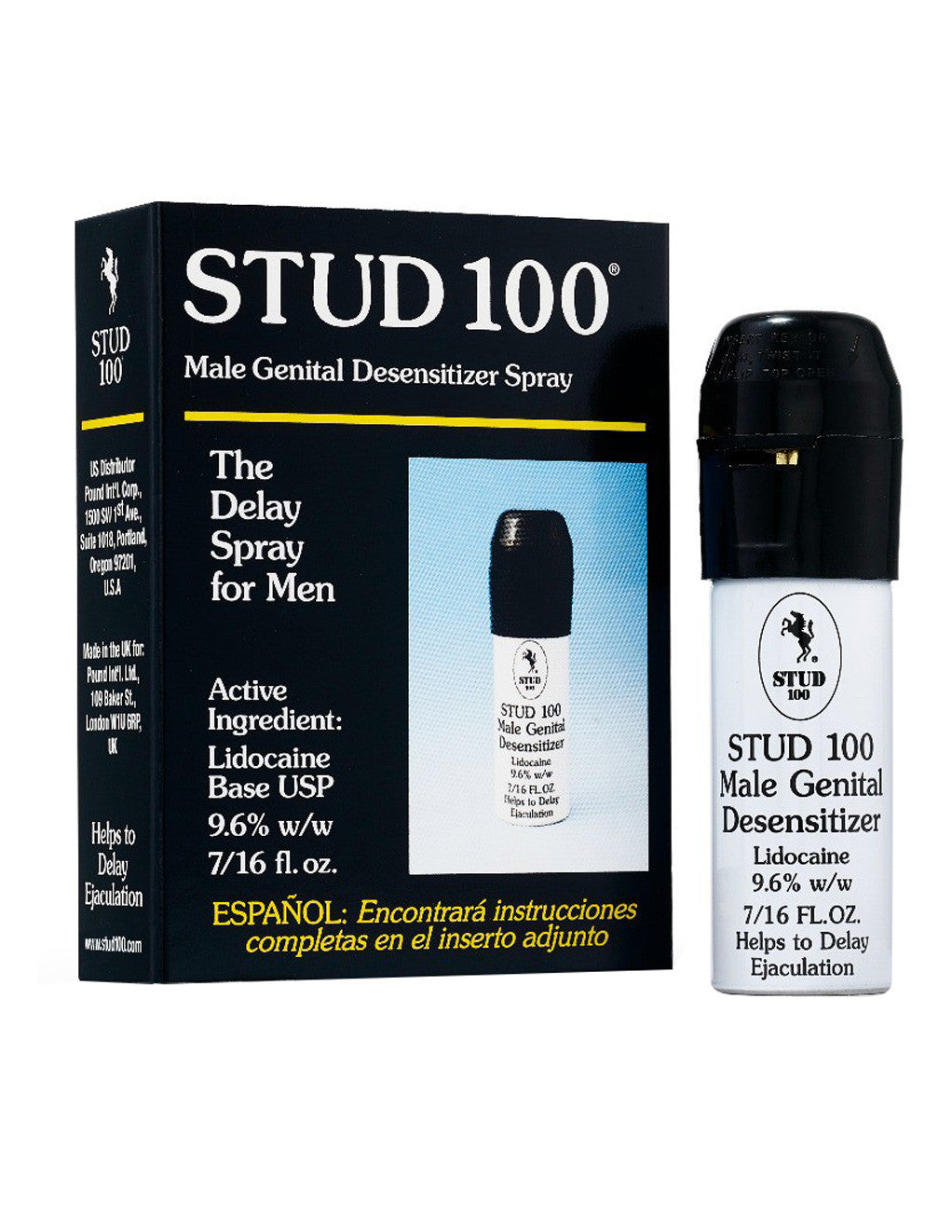 Stud 100 Male Desensitizer Spray
Good things cum to those who wait! Don't let your excitement spoil the party. Try Stud 100 Male Desensitizing Spray and prolong the sensation for the ultimate satisfaction. The desensitizing spray reduces your member's sensitivity, allowing you to have sex longer. Delay your climax until the moment's just right.
The Stud 100 Male Desensitizing Spray is the ideal solution for couples who want to spend a lot of time with foreplay or who want to explore each other's bodies all night long.
Use the minimum effective number of sprays, 3 to 8, depending on each individual
Spray on the head and shaft of the penis 5-15 minutes before intercourse, erect or not. Allow to fully dry and become absorbed. Do not use more than 24 spray doses in 24 hours
Details
Size: 16 fl. oz.
Brand: Stud 100