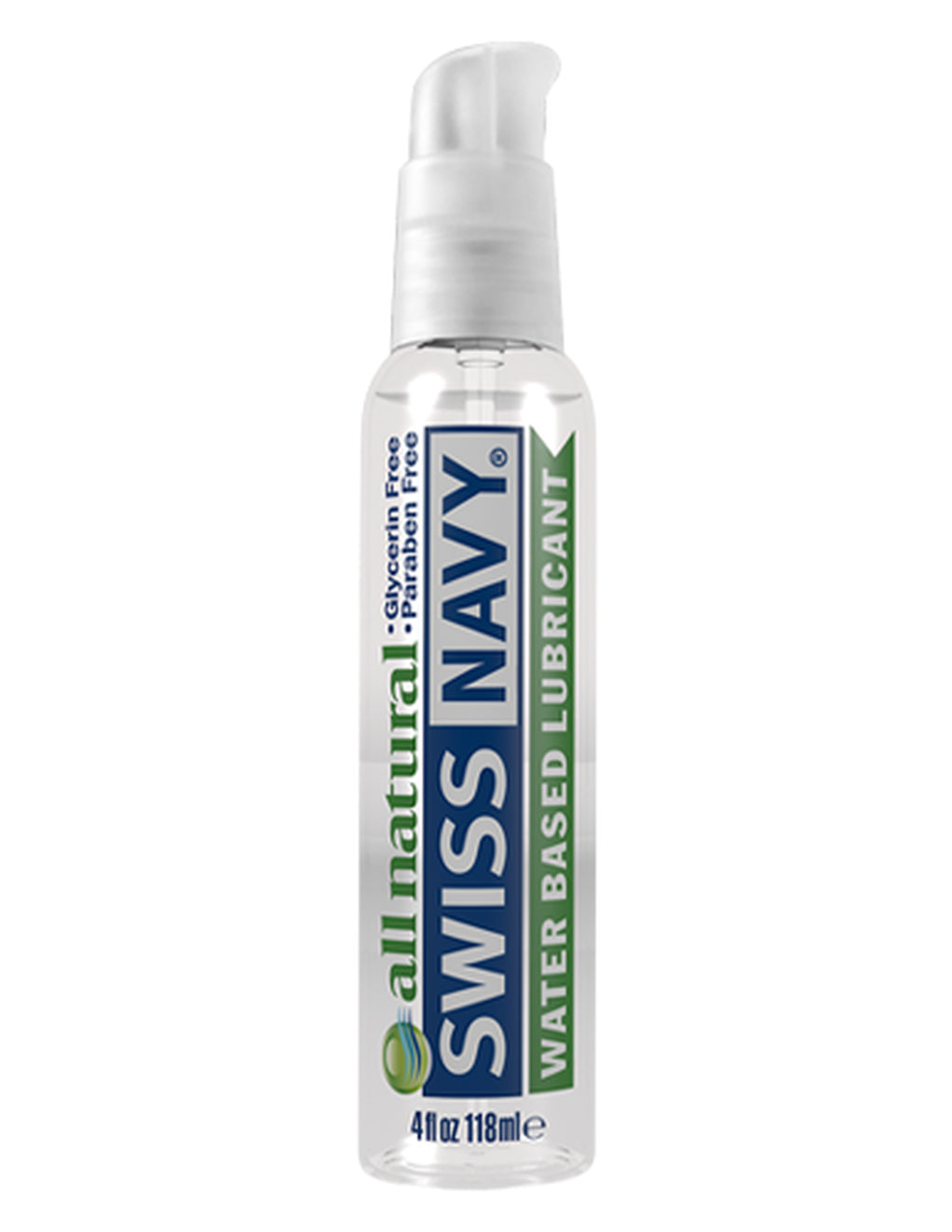 Swiss Navy All Natural Water Lube
 The All Natural lubricant by Swiss Navy is water based and unscented.  It's perfect for sensitive skin.  It is pH balanced and vagina friendly.  It moisturizes and lubricates with carrageenan.  This lubricant is lasts longer than other water based lubricants due to its viscosity.  It is free of parabens, glycerin, or petroleum by products.  This lubricant safe to use with condoms.
Made in the USA.
Ingredients: Deionized Water, Propanediol, Xylitol, Gluconolactone, Sodium Benzoate, Carrageenan.

Apply as much as desired
Wash off with warm water
Details
Scent: Unscented
Ingredients: Deionized Water, Propanediol, Xylitol, Gluconolactone, Sodium Benzoate, Carrageenan.
Size: 4oz
Brand: Swiss Navy
Model #: SNAN4