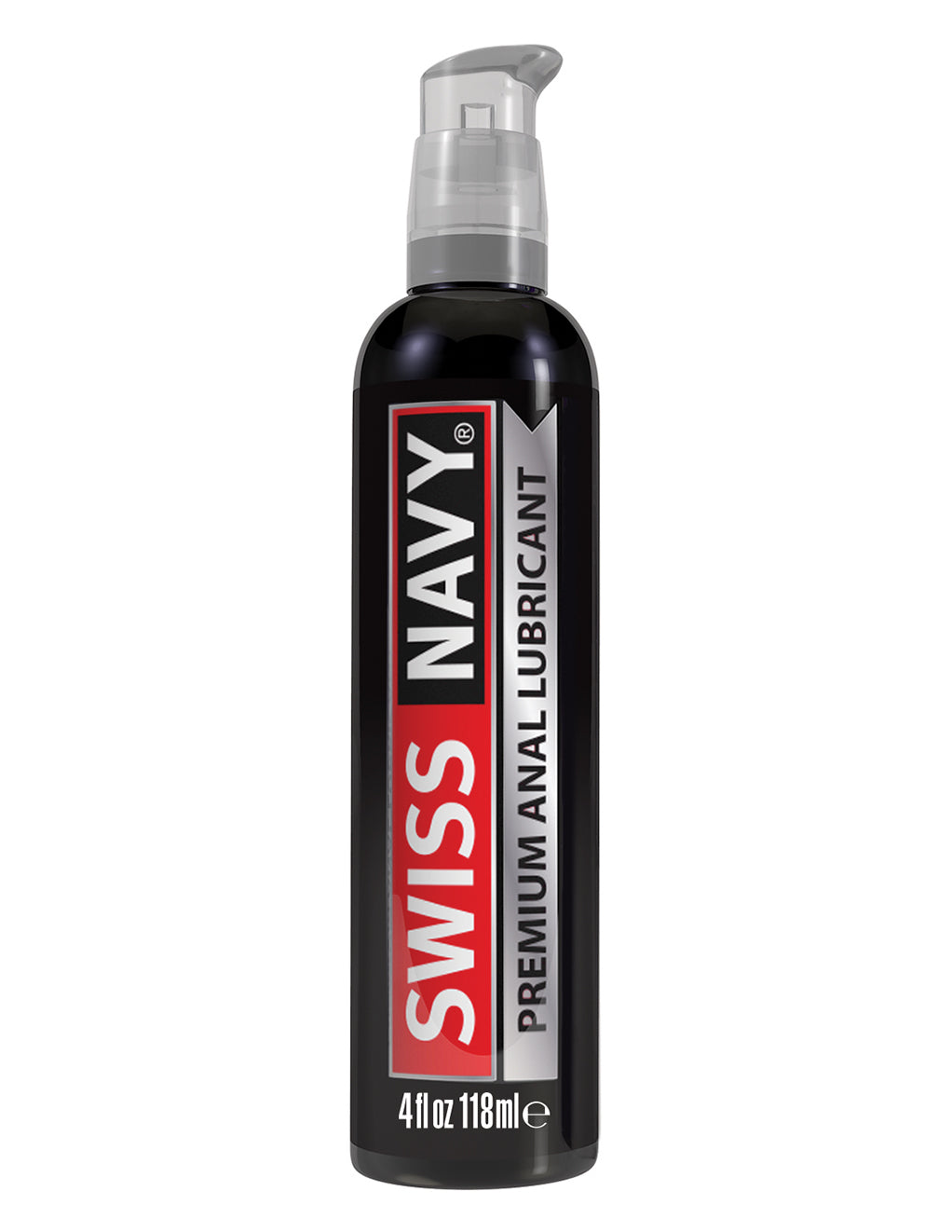 Swiss Navy Premium Anal Lubricant
The Swiss Navy Premium Anal Lubricant is a long lasting silicone lubricant.  It contains clove leaf oil and other high quality ingredients.  Its texture is silky smooth and does not evaporate quickly.  It keeps the area lubricated when you need it the most.  Clove oil makes anal play comfortable.  This lubricant will leave your skin feeling moisturized long after use.  Start off with a pump and add more as desired.
Ingredients: Cyclopentasiloxane, Dimethicone, Eugenia Caryophyllus (Clove) Flower Oil, Tocopheryl Acetate (Vitamin E).
Not compatible with silicone toys
Start with a pump of lubricant and add more as desired
Wash off with soap and warm water
Details
Size: 4oz
Ingredients: Cyclopentasiloxane, Dimethicone, Eugenia Caryophyllus (Clove) Flower Oil, Tocopheryl Acetate (Vitamin E).
Brand: Swiss Navy
Model #: 699439000455