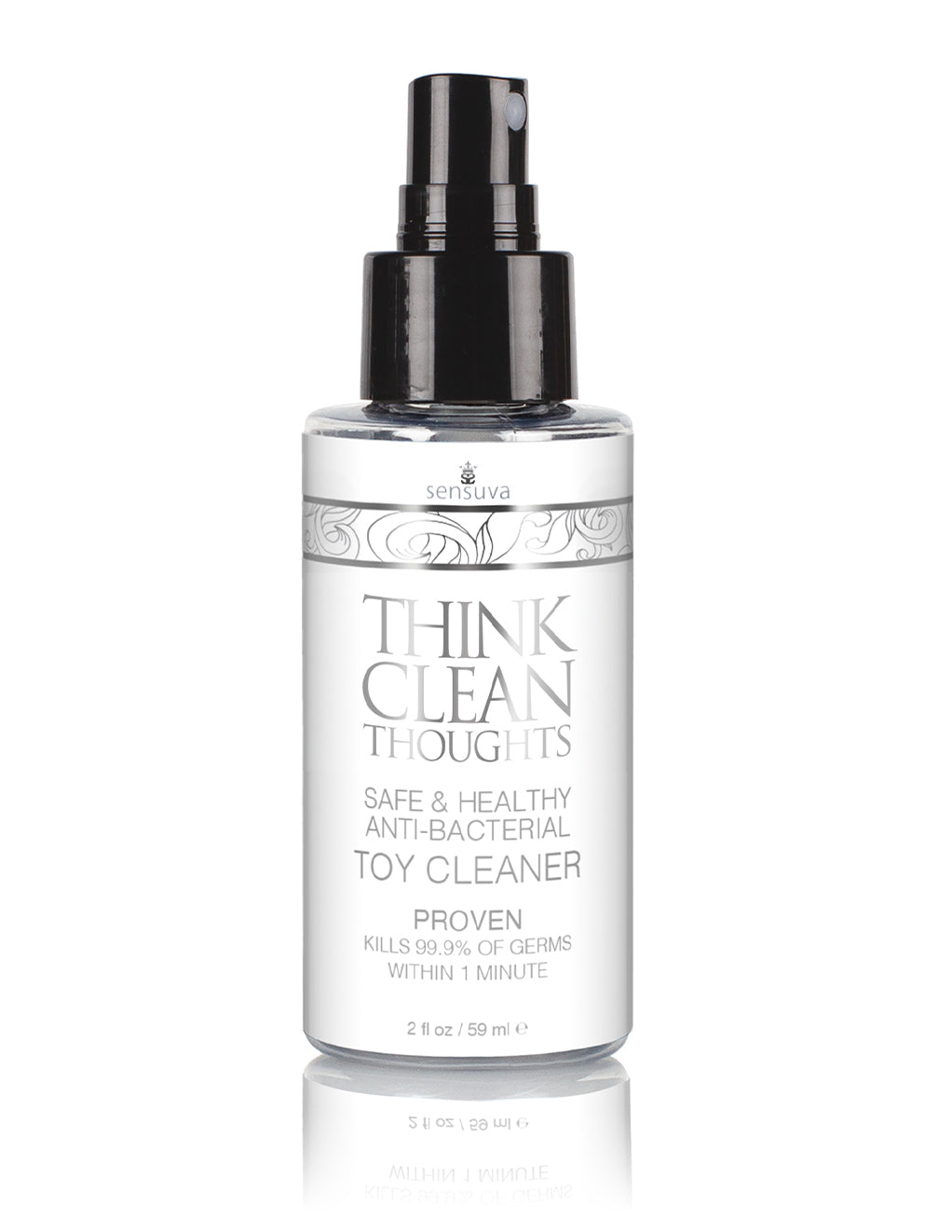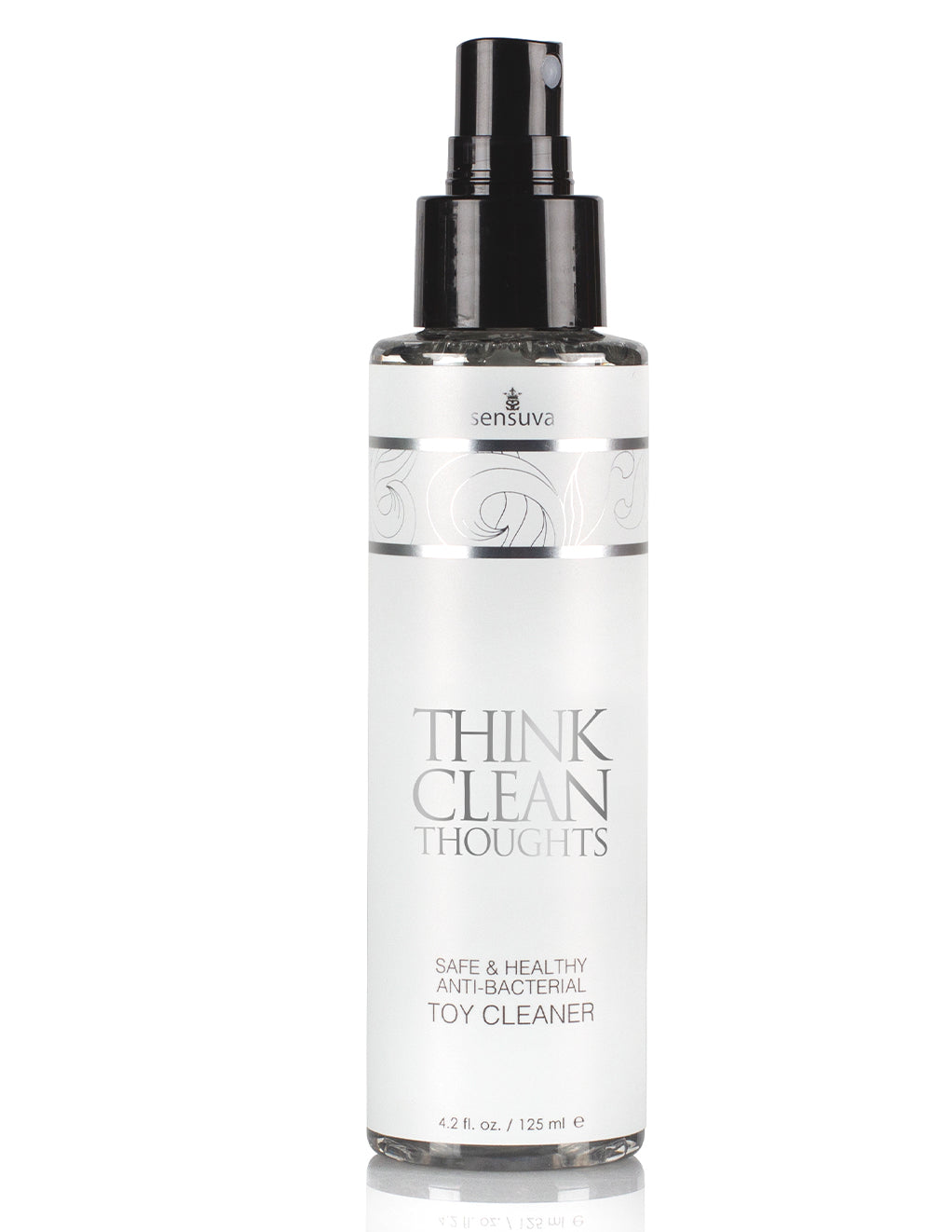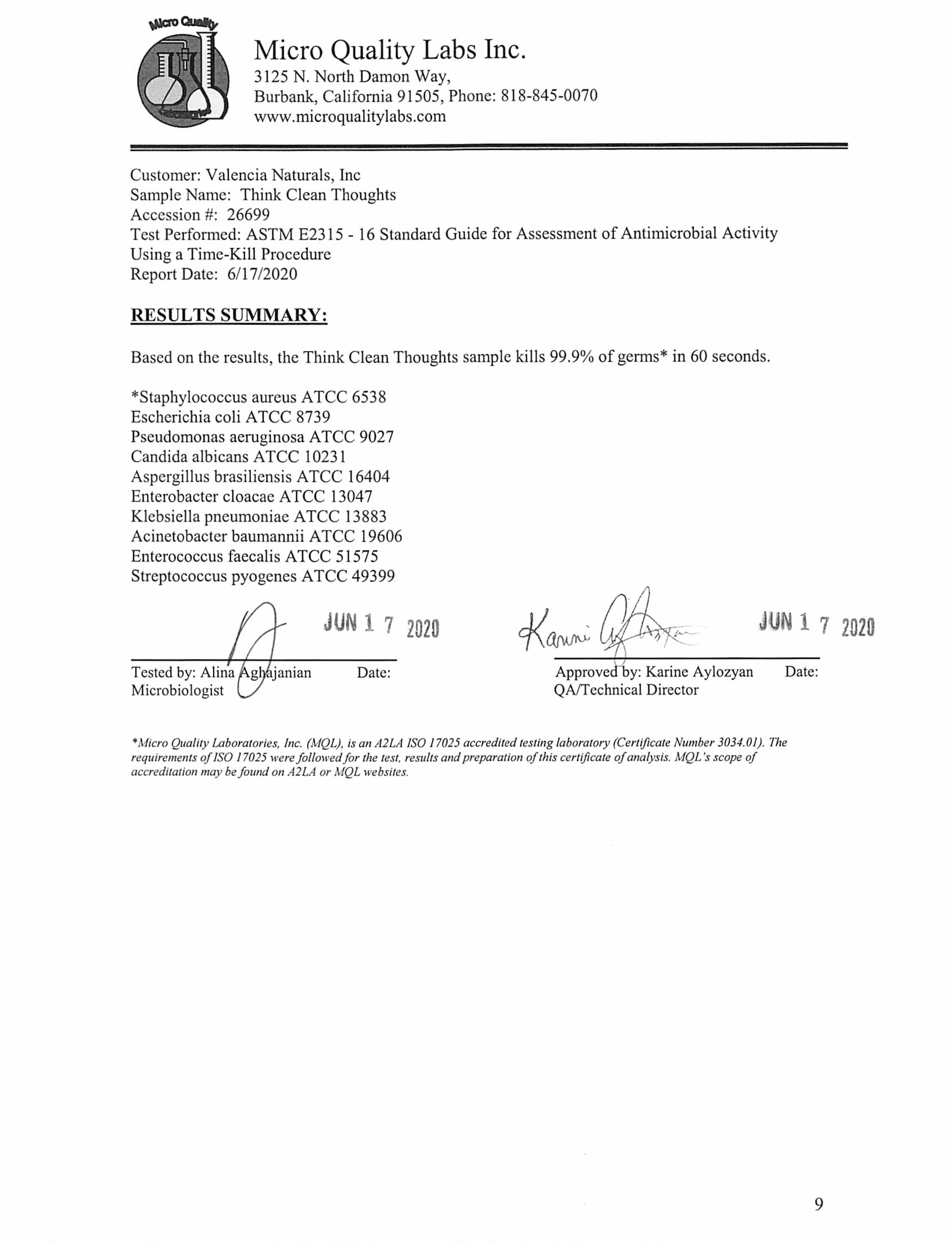 Think Clean Thoughts Antibacterial Toy Cleaner Spray
Keep your toys clean with Think Clean Thoughts by Sensuva.  This anti-bacterial toy cleaning spray is enhanced with Witch Hazel.  It leaves toys clean with a light scent of sweet orange.  This toy cleaner is made with all natural ingredients.  
It is made with body safe ingredients so you can spray your toy, wipe away all residues, and use your toy safely.  You can also spray your toy down, rub in the cleaner, and rinse it off. This spray makes cleaning toys easy. 
Proven to kill 99.9% of all germs in 60 seconds.
Ingredients: Water, Isopropyl Alcohol, Hamamelis Virginiana (Witch Hazel) Extract, Organic Aloe Barbadensis Vitis Vinifera (Grape) Seed Extract, Citrus Sinensis (Sweet Orange), Polysorbate, Essential Oil Blend, Gluconolactone, Sodium Benzoate
Details
Size: 2 fl. oz., 4.2 fl. oz.
Brand: Sensuva
Model #: VL479 , VL480