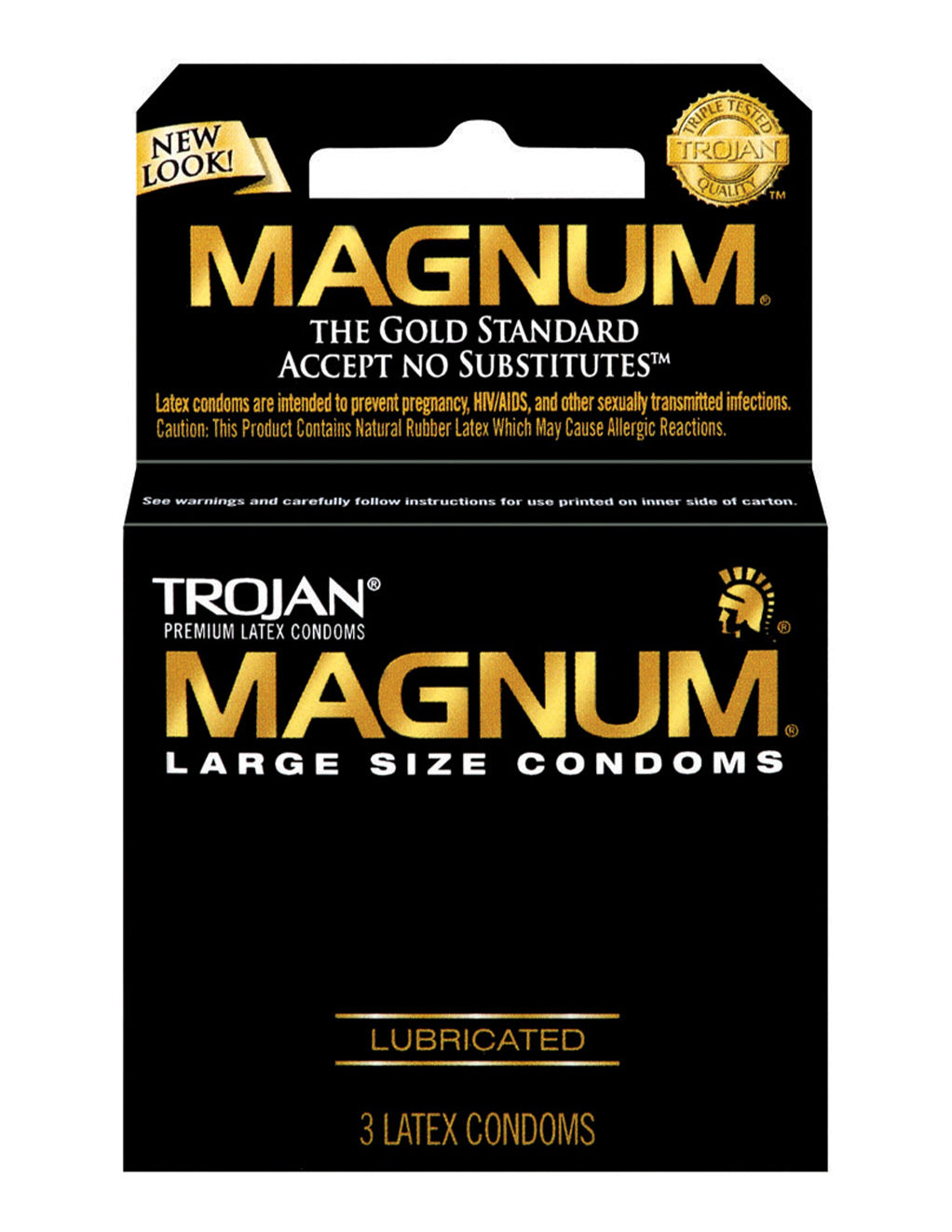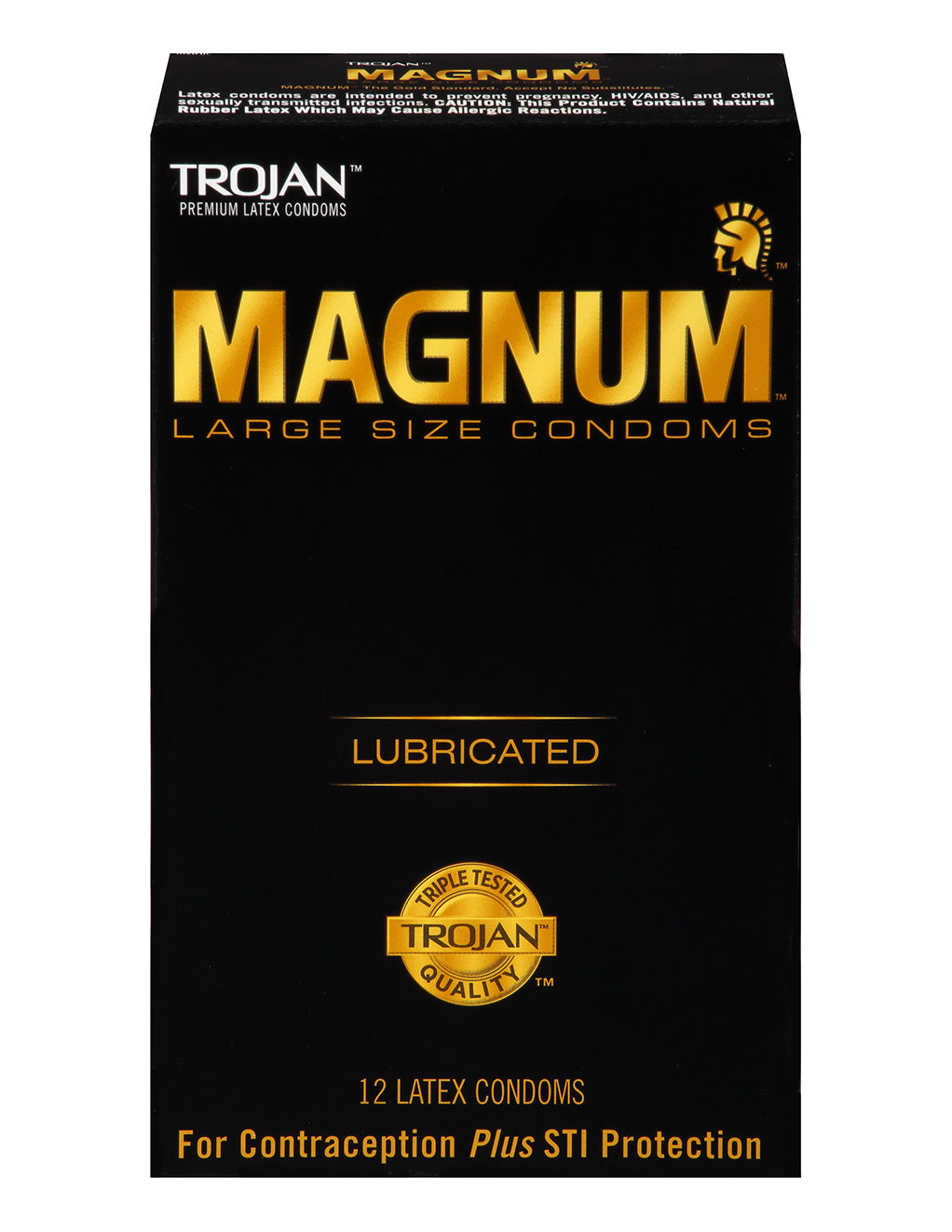 Trojan Magnum Condoms
20% off 2 Sale Items, 30% off 3 Sale Items Offer auto applied, some exclusions may apply.
Trojan Magnum condoms are made for those who find average size condoms restrictive or uncomfortable. They feature a tapered base for a more secure fit and each one is designed with a special reservoir end for extra safety. Each condom is made from premium quality latex and has silky smooth lubricant that adds comfort and sensitivity.
The proper use of condoms helps reduce the risk of STIs and unwanted pregnancy
Read product label for instructions and safety warnings
Details
Size: 3ct, 12ct
Style: Tapered Large
Ingredients: Latex
Brand: Magnum, Trojan
UPC: 022600642039(3ct), 022600642145(12ct)