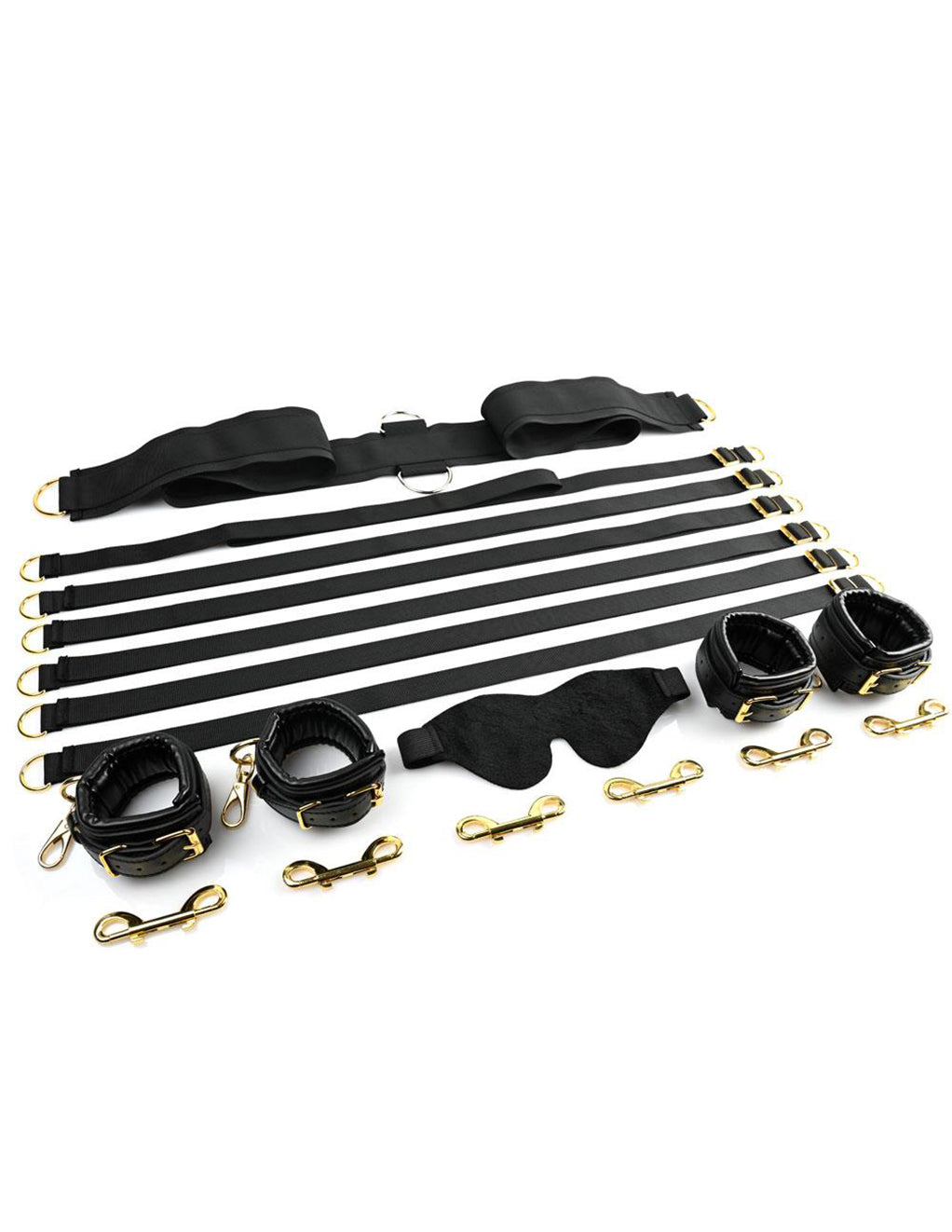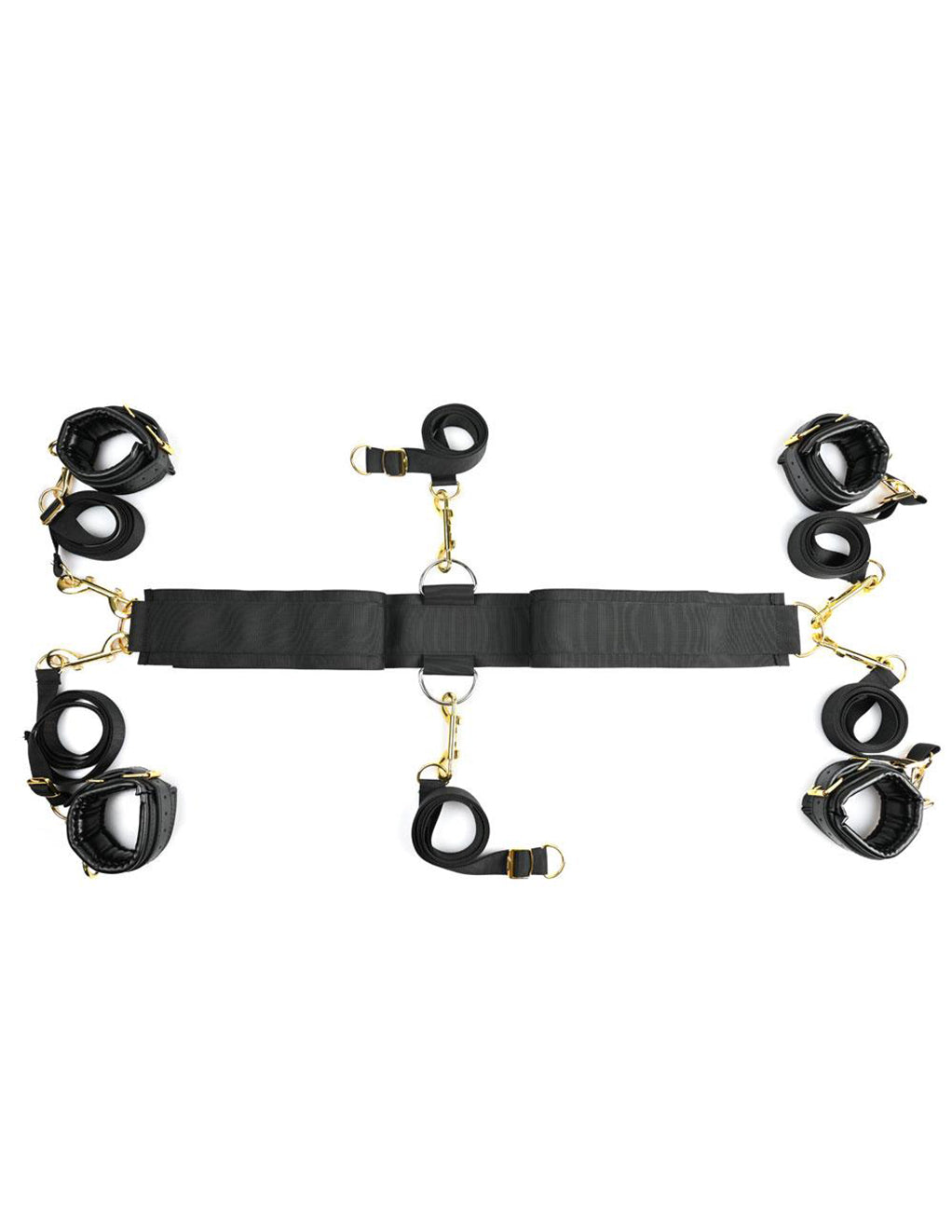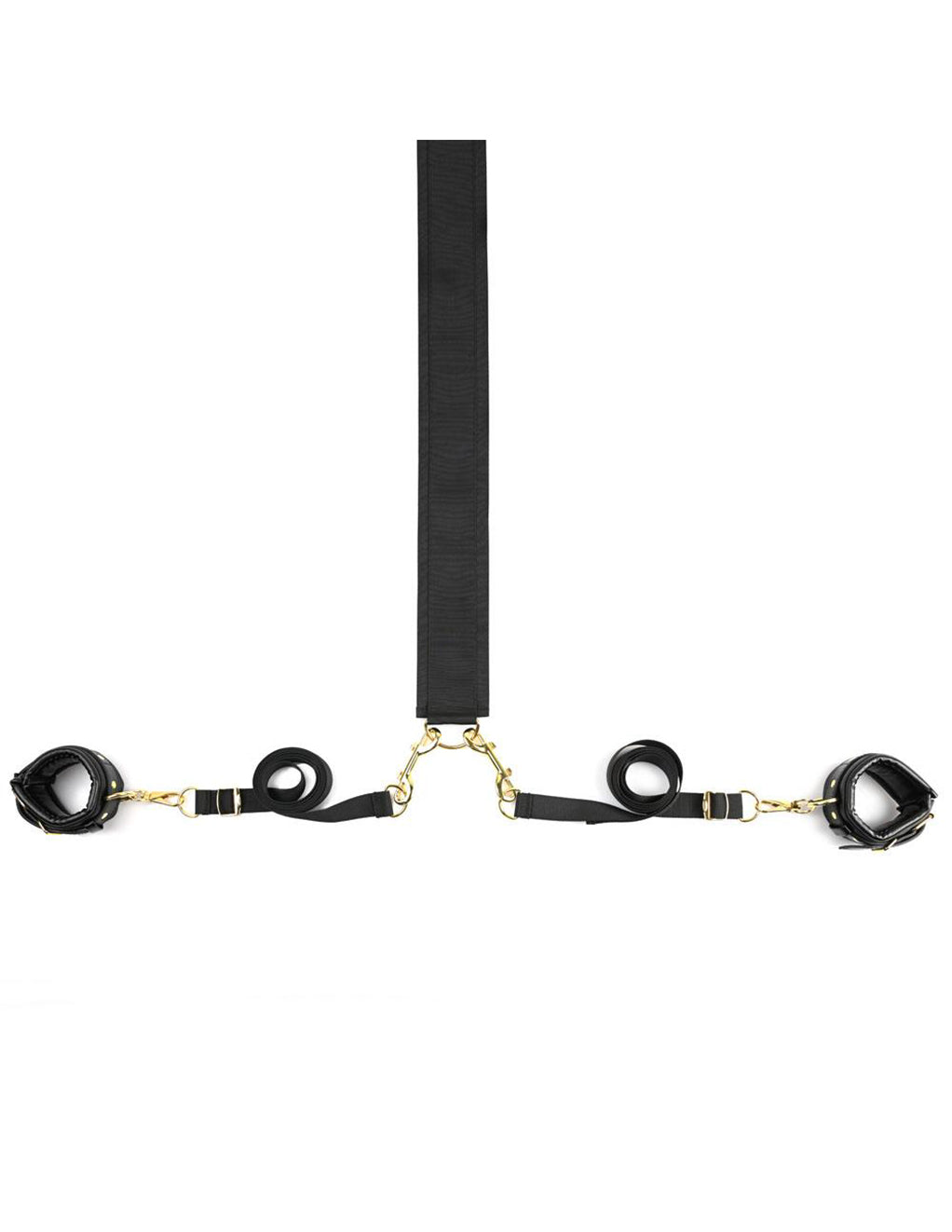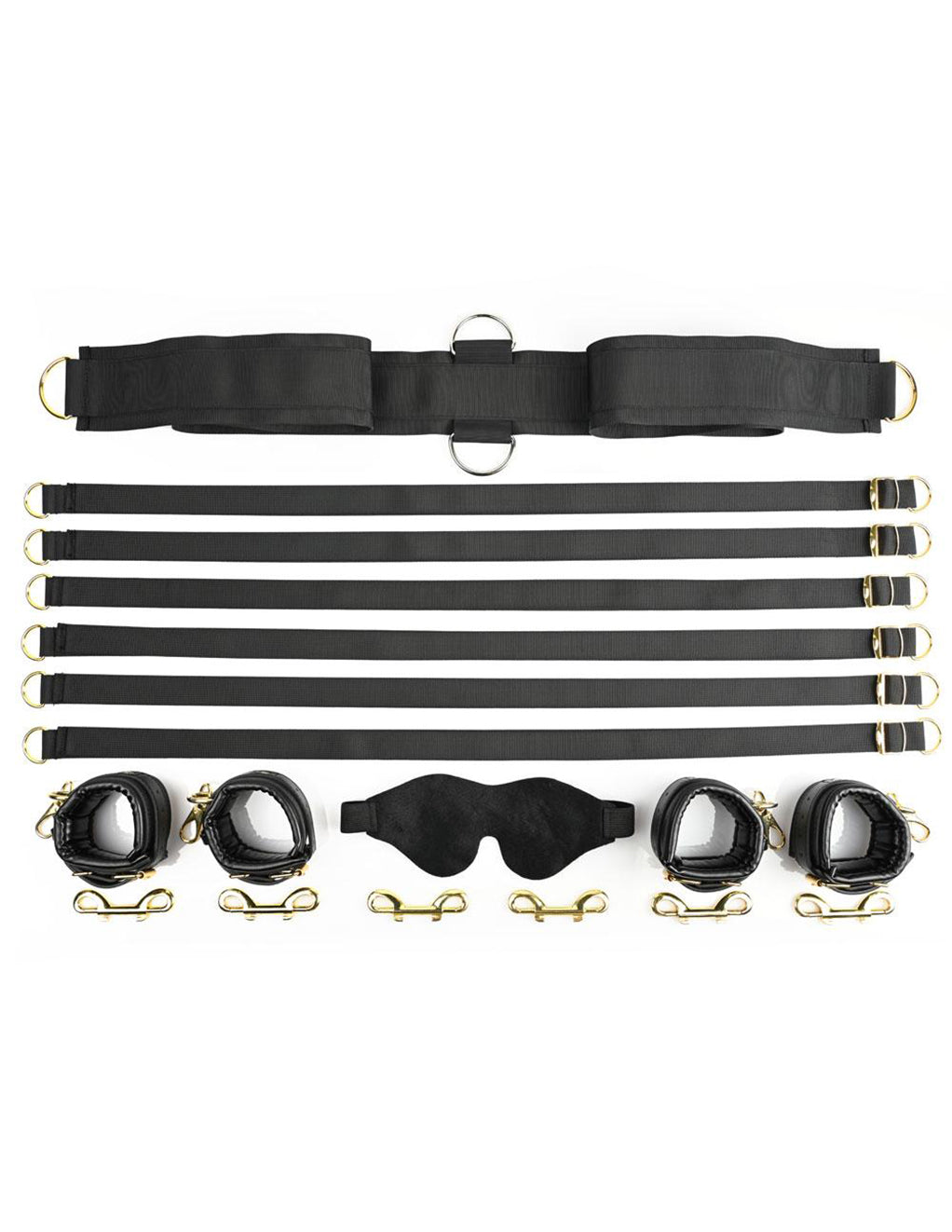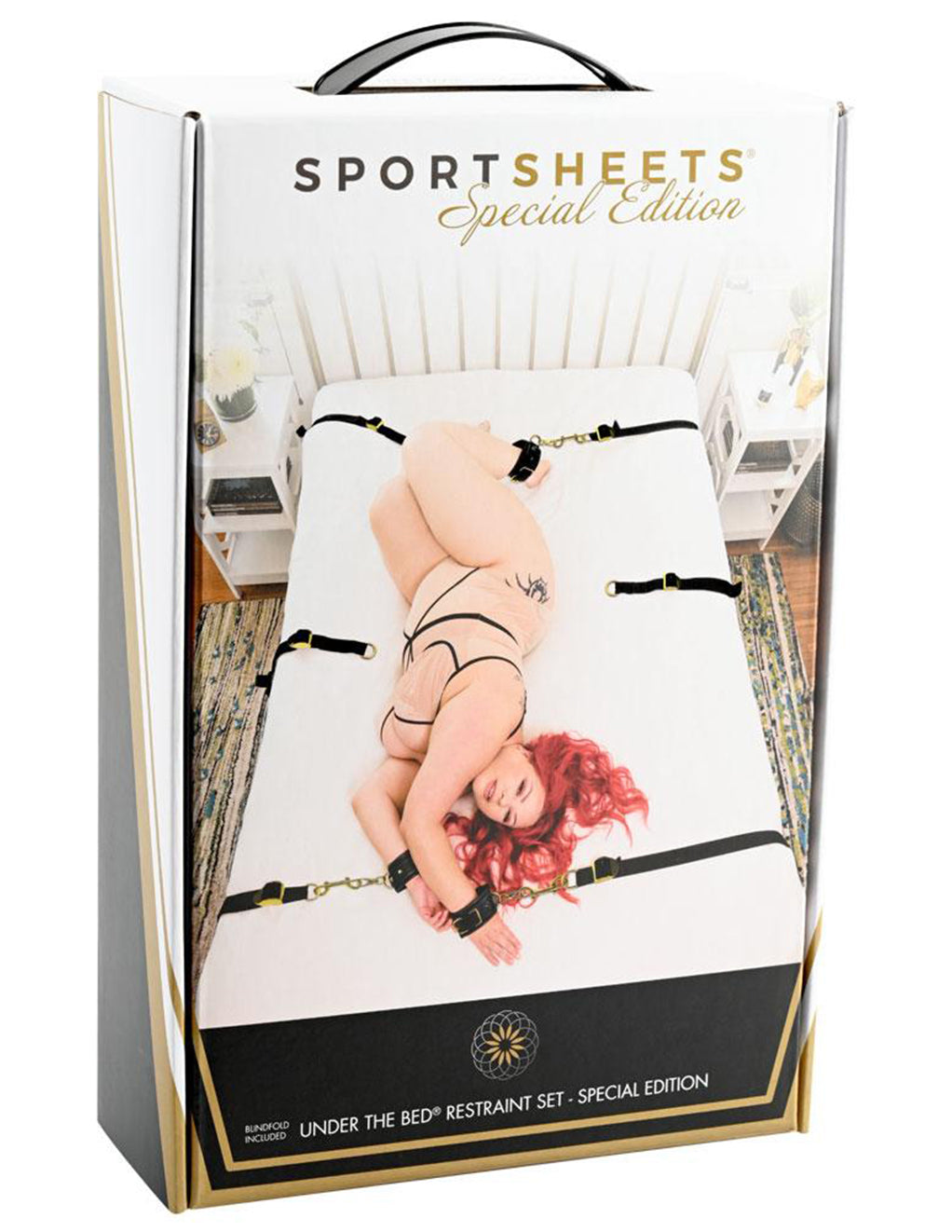 Under The Bed Restraint Set Special Edition
Tie your lover up bondage style with this Special Edition Under The Bed Restraint Set by Sportsheets.  This bondage set comes with 4 10 inch wrist and ankle cuffs, 6 60 inch adjustable restraint straps, 1 60.5 inch connector strap, 6 3.5 inch golden double ended clasps, and 1 soft blindfold.  The cuffs are made of vegan leather with gold hardware. 

This luxurious restraint set fits any mattress.  It is easy to install with adjustable straps.  Its connector strap is thicker and more durable than most restraint sets.  It is complete and easy to store.  Use the blindfold to enhance your lover's senses.  Pair this restraint set with your favorite bondage tools such as a feather tickler, flogger, or paddle.
This product has a limited lifetime manufacturer's warranty through Sportsheets.  Click here to visit Sportsheets' warranty page. 
Details
Color: Black/Gold
Material: 50% polypropylene, 15% polyurethane, 13% polyurethane foam, 12% nickel free metal, 8% polyester, 2% elastane
Wrist/Ankle Cuffs Size: 10 inches
Adjustable Restraint Straps Size: 60 inches
Connector Strap Size: 60.5 inches
Golden Double Ended Clasp Size: 3.5 inches
Brand: Sportsheets
Model #: 646709021016